what went down at the gap x i-D denim futures events
Throughout September, we collaborated on a series of events to help better understand sustainable fashion.
|
30 September 2019, 7:30am
Over the last few weeks, i-D has been working with GAP to try and put our heads together and think about the sustainable future of fashion. Does such a thing exist? How can we reconcile the production of new items when, at the core of the fashion industry, is a need to slow down and create less? How do we change mindsets and encourage creativity whilst still scaling back?
Firstly, we chaired a conversation between award-winning London designer Bethany Williams and Sapna Brooks, Buying Director Gap EU. The panel combined the perspectives of a small independent fashion label and a multinational brand and sparked a lively debate about how the two can work in harmony.
Then we invited London poet laureate Caleb Femi and Mancunian spoken word artist Isaiah Hull to host a denim-customisation workshop. This provided an opportunity for participants to think about fashion on a more holistic level. What qualities and virtues does a consumer want a brand to uphold? The aim was to encourage creativity and individuality through the combination of fashion and poetry.
Finally, sustainable designer Eleanor Williams led a workshop that considered the ways new life can be breathed into old denim through simple customisation tricks. This included applying Hapa Zome techniques -- the Japanese art of pressing leaves with hammers into cloth, pounding natural pigment into it -- as well as Indigo Shibori -- a Japanese dyeing technique that involves shaping the fabric before dyeing.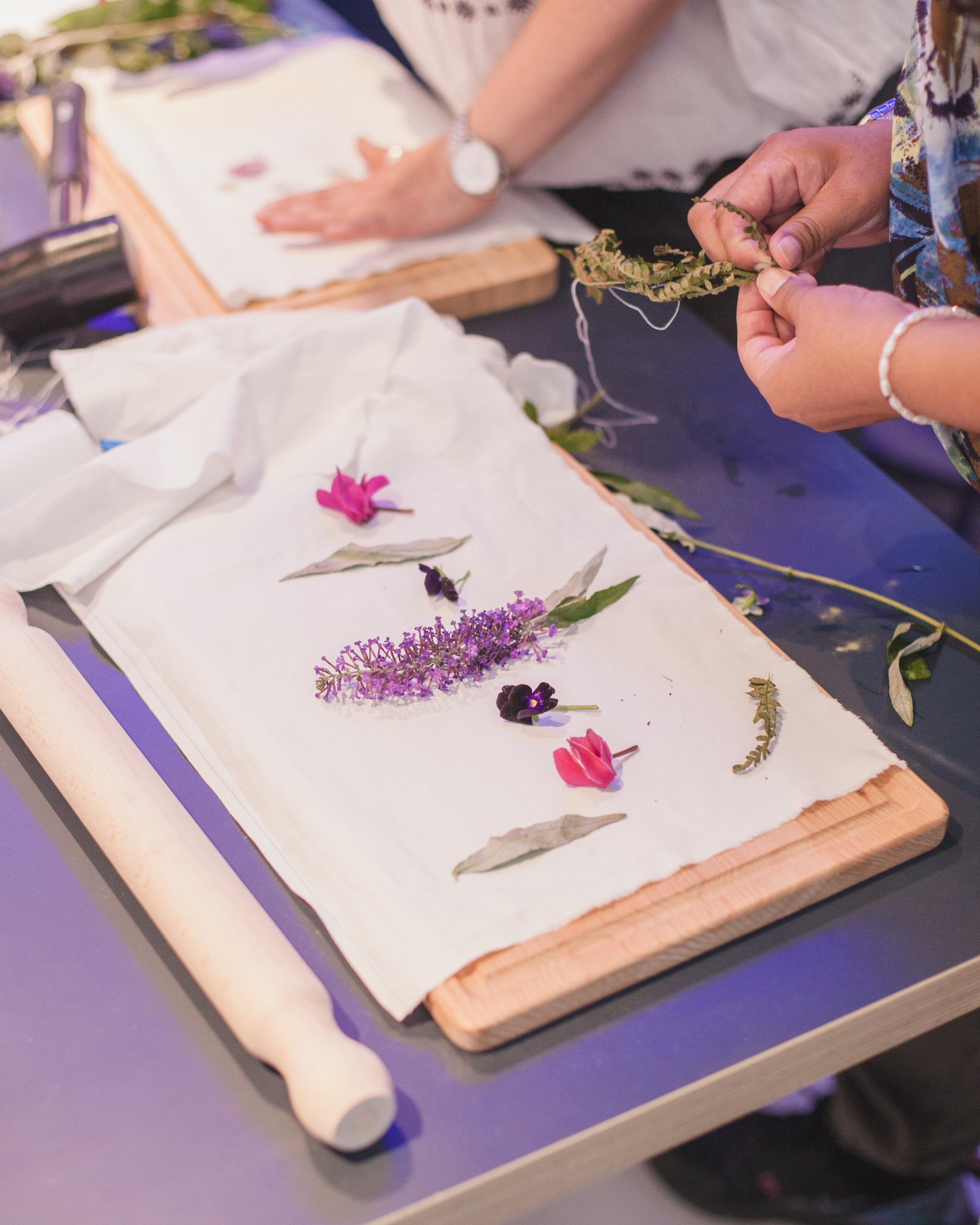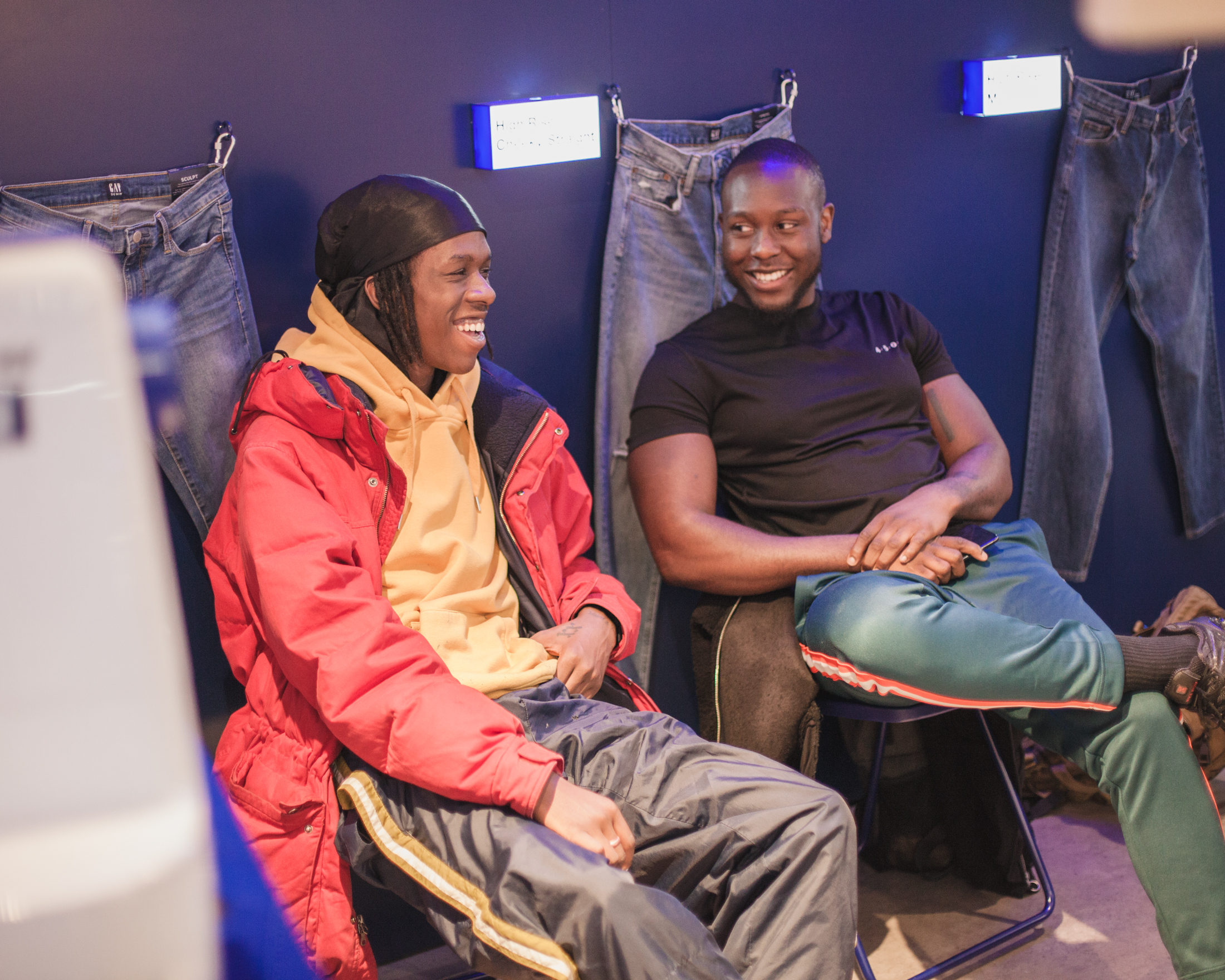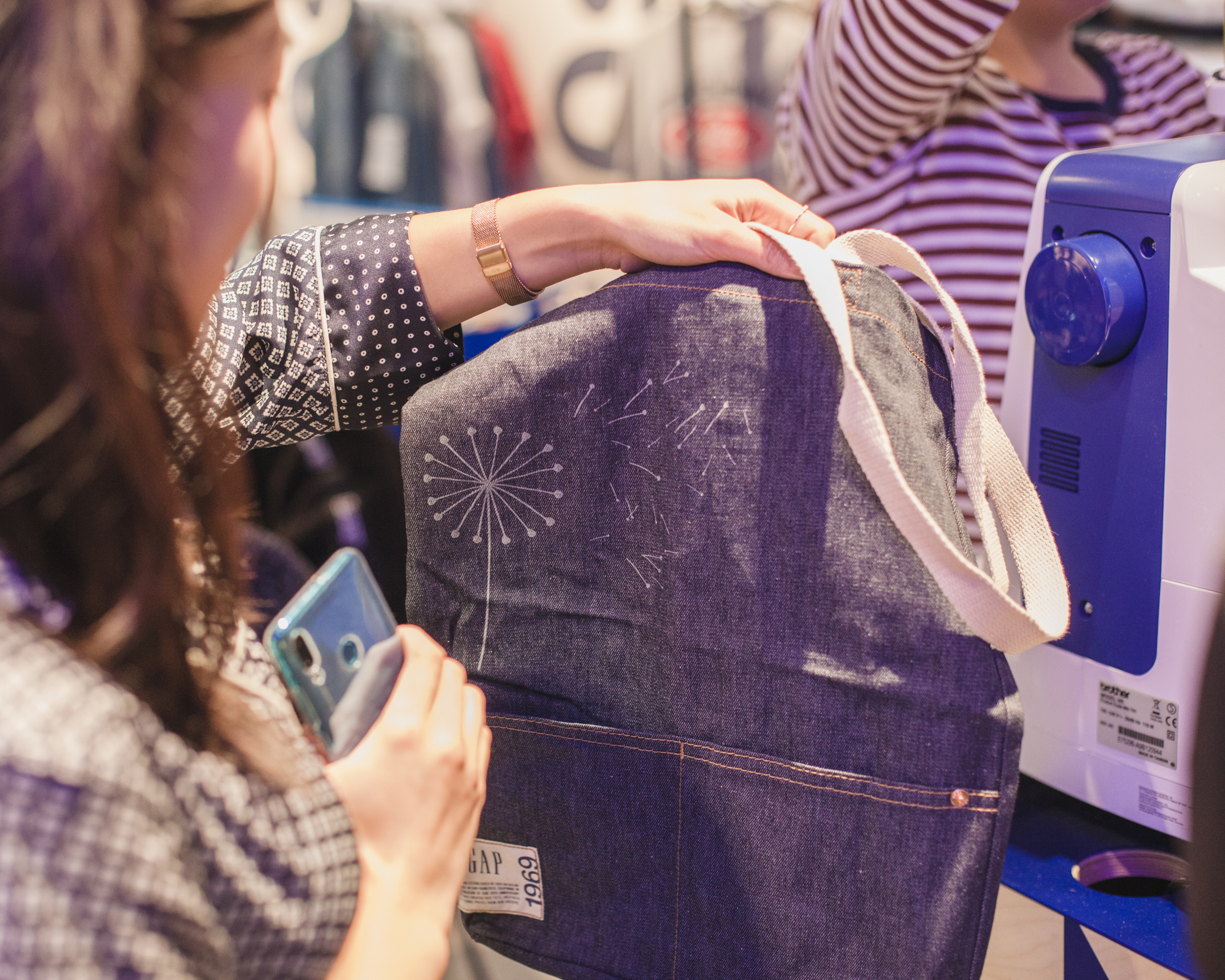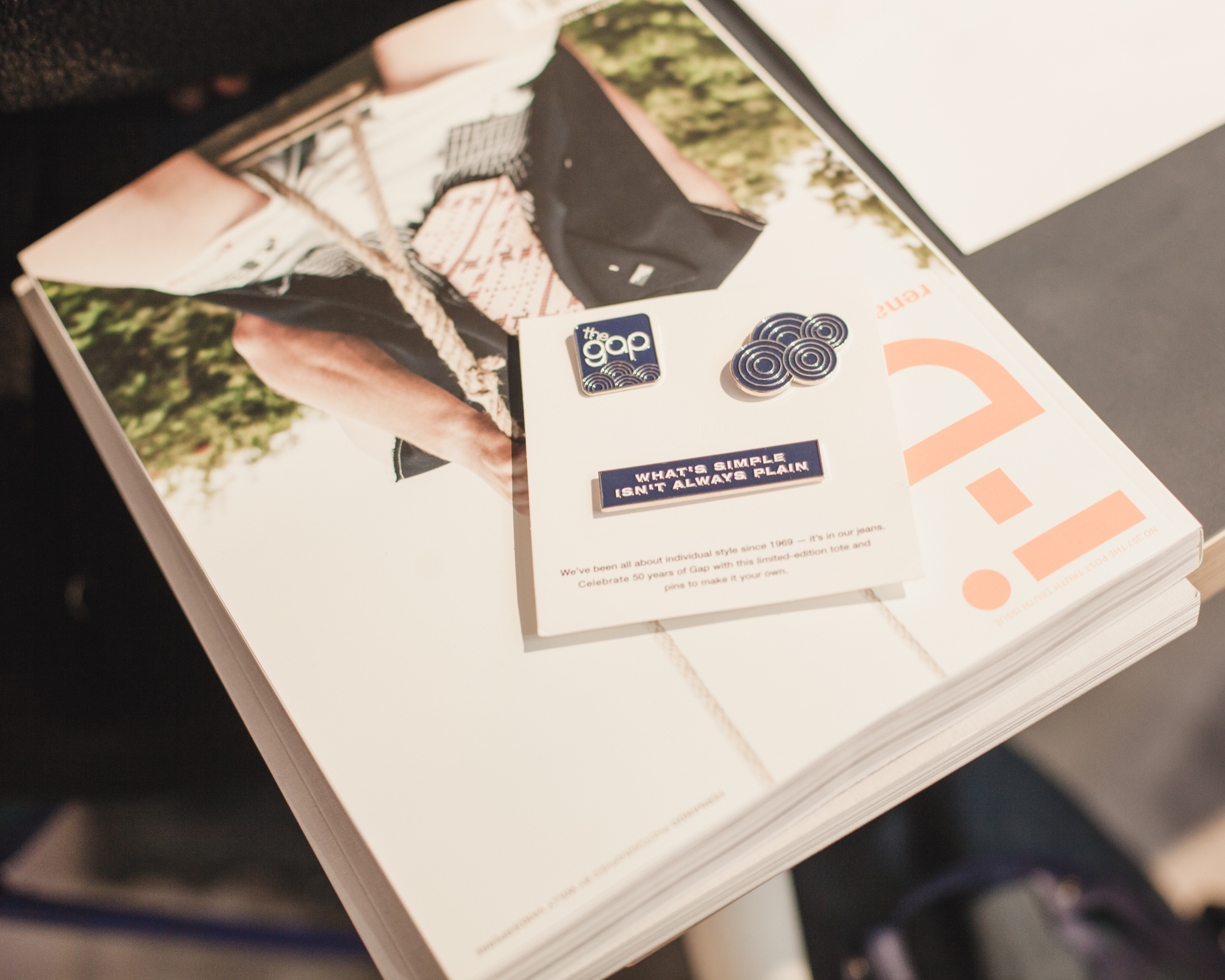 Shop the Gap collection now
Tagged: