the berliners of atonal 2019 soak up the last moments of summer
We went down to the Berlin festival to meet the revellers enjoying the music and sunshine.
|
16 September 2019, 2:34pm
Photography Tereza Mundilová
Every year over the last weekend in August, the Kraftwerk building in Berlin -- a former power plant -- transforms into a church for electronic music fans. People the world over take a pilgrimage to it for Atonal, a multi-faceted music festival that encompasses visual arts, experimental sound installations, and DJ sets from the likes of Objekt, Terrence Dixon and Londoner Elena Colombi.
In celebration of its 2019 run, we spoke to some of the festival's revellers about their passion for electronic music, the changing state of gender diversity on the scene, and how they're feeling now that summer's coming to an end.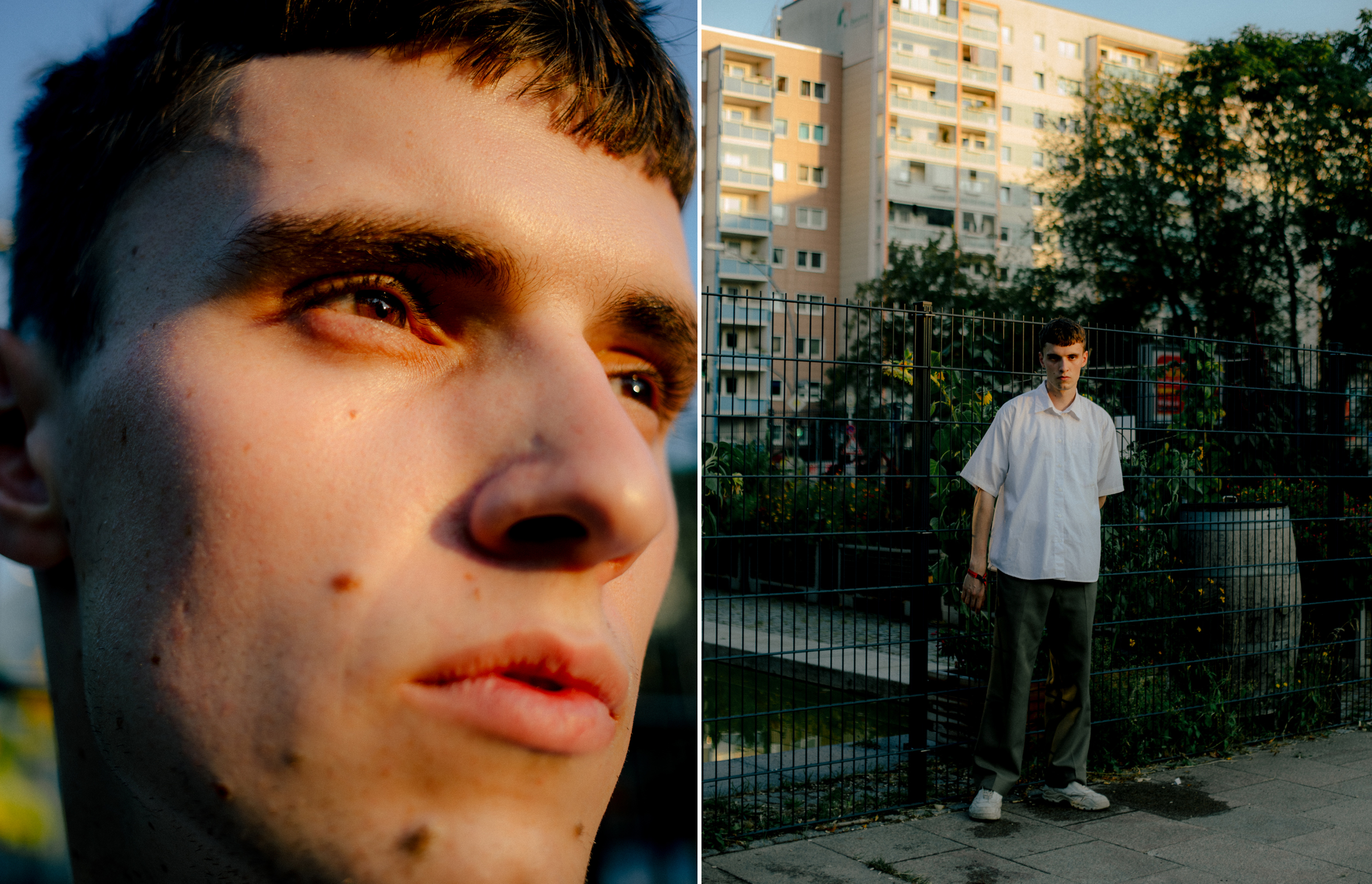 Paul, 24
What's your job? I'm self-employed. What do you like about Atonal? It's inspiring to me, and I treat it like musical education! Are you here for the first time? No, this is my third time here. Which act are you most looking forward to? Objekt and Ezra Miler. How would you describe the festival and its mood to a person who has never been here before? Chilled. What sets Atonal apart from other festivals? The program and the space it takes place in make for a completely different atmosphere than the festivals you usually know.
Mitja, 18
What do you do? I spend most of my time with a friend producing movies and short films. I write the scripts, he films and does the edit. I also go to school; I'm just starting my last year now! What brings you to Atonal and why? As a filmmaker, I'm naturally attracted to the mixture of sounds and visuals. Atonal offers space for experimental pairings of these two things that I like to take a closer look at. Summer 2019 is slowly coming to an end. How will you remember it and why? I spent most of the time in the mountains with a friend and we went hiking a lot, and have found my way into Buddhism too. How do you feel when you think about the immediate future? It will be a kind of metamorphosis, as its my last year of school. I feel like, metaphorically, I have to absorb knowledge to somehow become a butterfly. Next summer, I hope I'll be able to fly.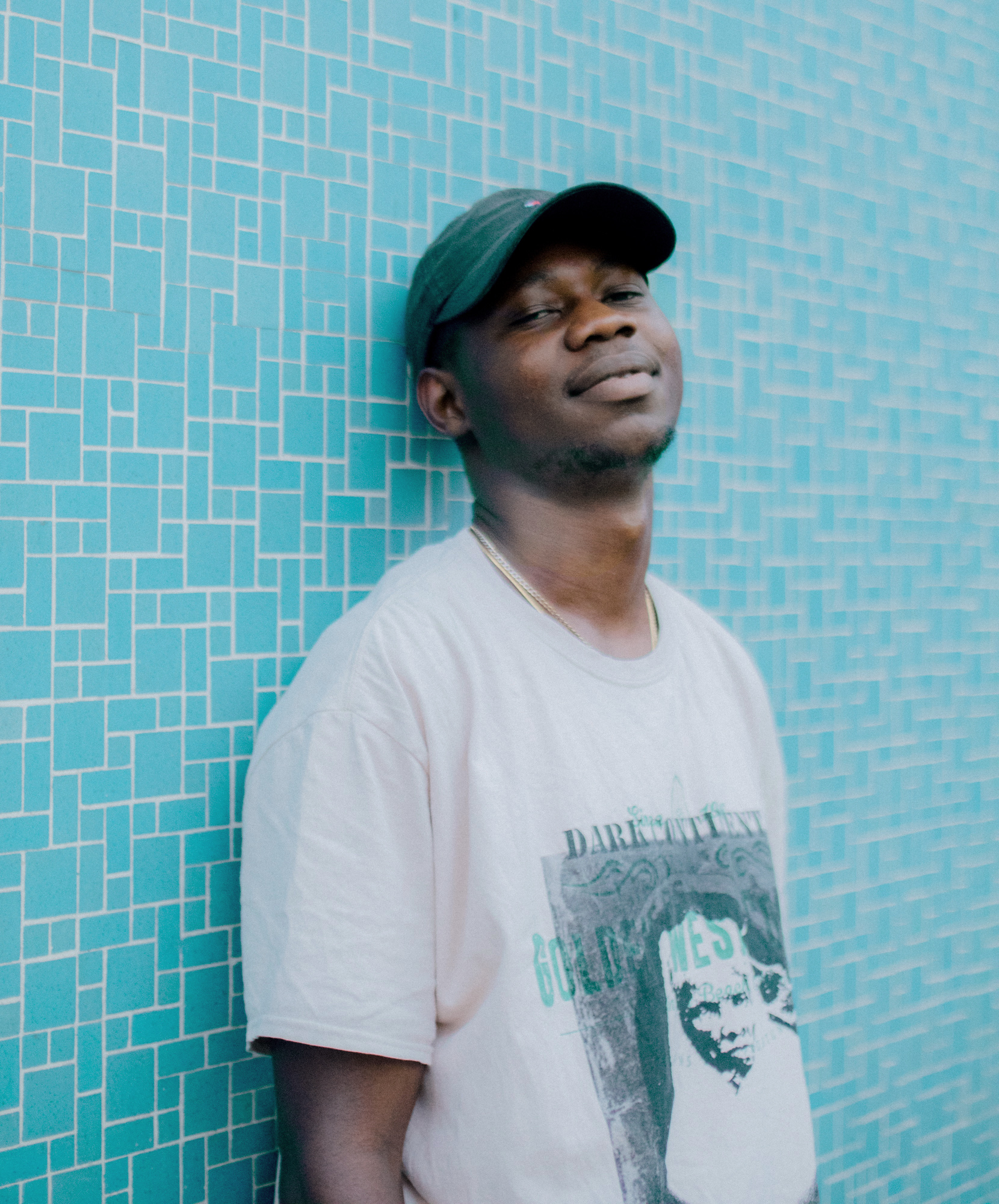 Soji, 26
When you're not at Atonal, what do you do with your time? I am a fashion designer, but I also think that I haven't fully figured out what my true talents are, which is why I haven't fully committed myself to one occupation yet. Which artist do you look forward to the most? On the advice of a friend, I am most excited about Objekt's set with Ezra Miller. What have you learned this year and what will you take with you into the next? This is my second summer here. Last year I was open to everything and wanted to get involved with everything to get to know the city. This summer was a bit more structured, but a good balance between work and free time. Where did you live before and what brought you to Berlin? I was born in Nigeria and as a child my family moved to the USA, where I grew up close to Washington DC. I came to Berlin after my time in the US to learn more about myself and my destiny.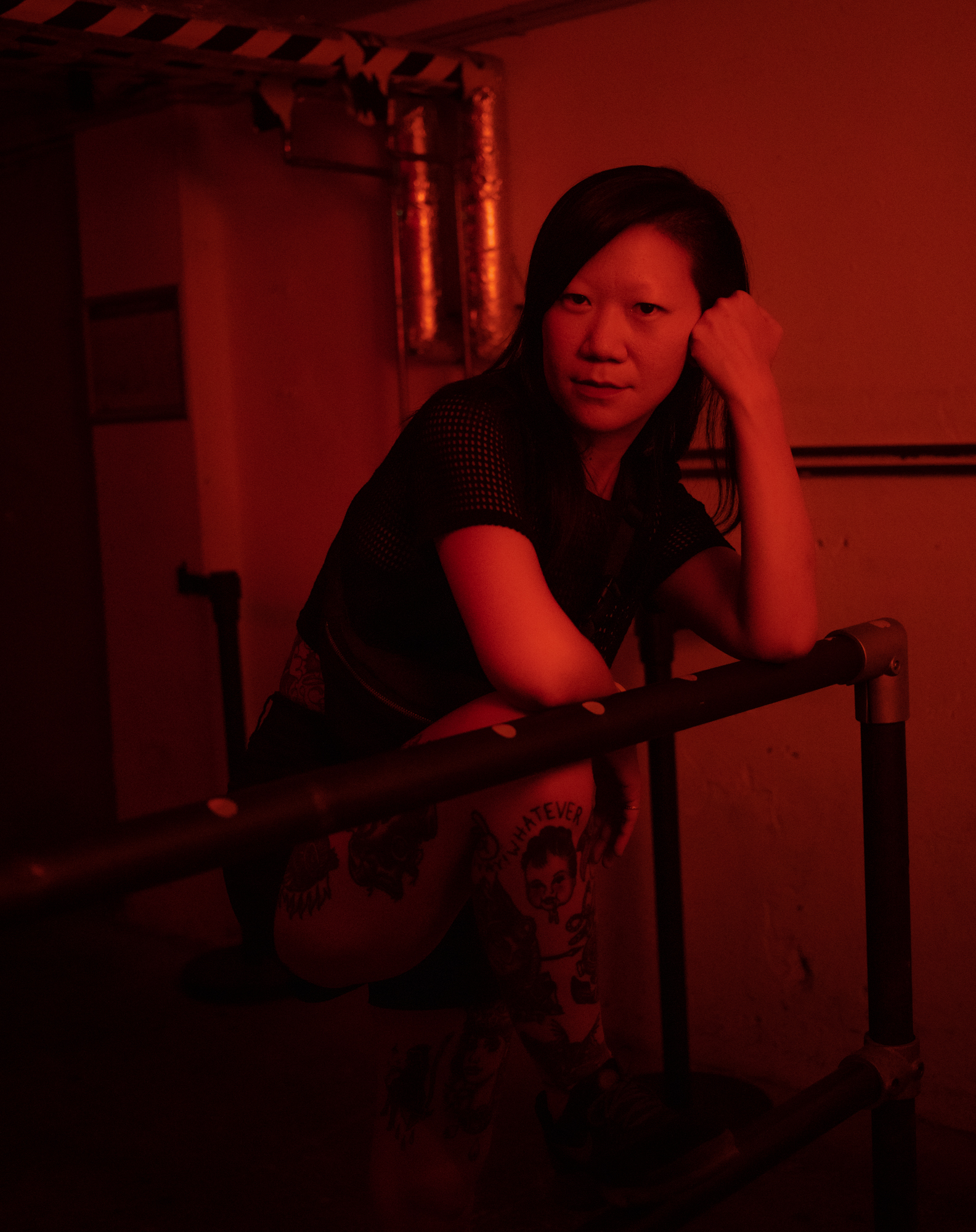 Ishan, 40
What brings you to Atonal? I am just visiting Berlin because I actually live in Taiwan! I used to come here every summer to escape the heat and chaos at home. My stays have always been quite club-oriented, but this time I went to more museums and exhibitions. Who or what on the Atonal line-up are you most looking forward to? It was quite a spontaneous decision to come here, so I don't have anything special in mind. I'm really looking forward to Forrest Drive West's set later at Tresor. I just hope it's not too crowded, too hot and too sticky! What draws you to electronic music? It's very naked, you can hear and enjoy every detail of the composition. It's easier for me to get involved. It's like going on a journey with the musician or the people you're with.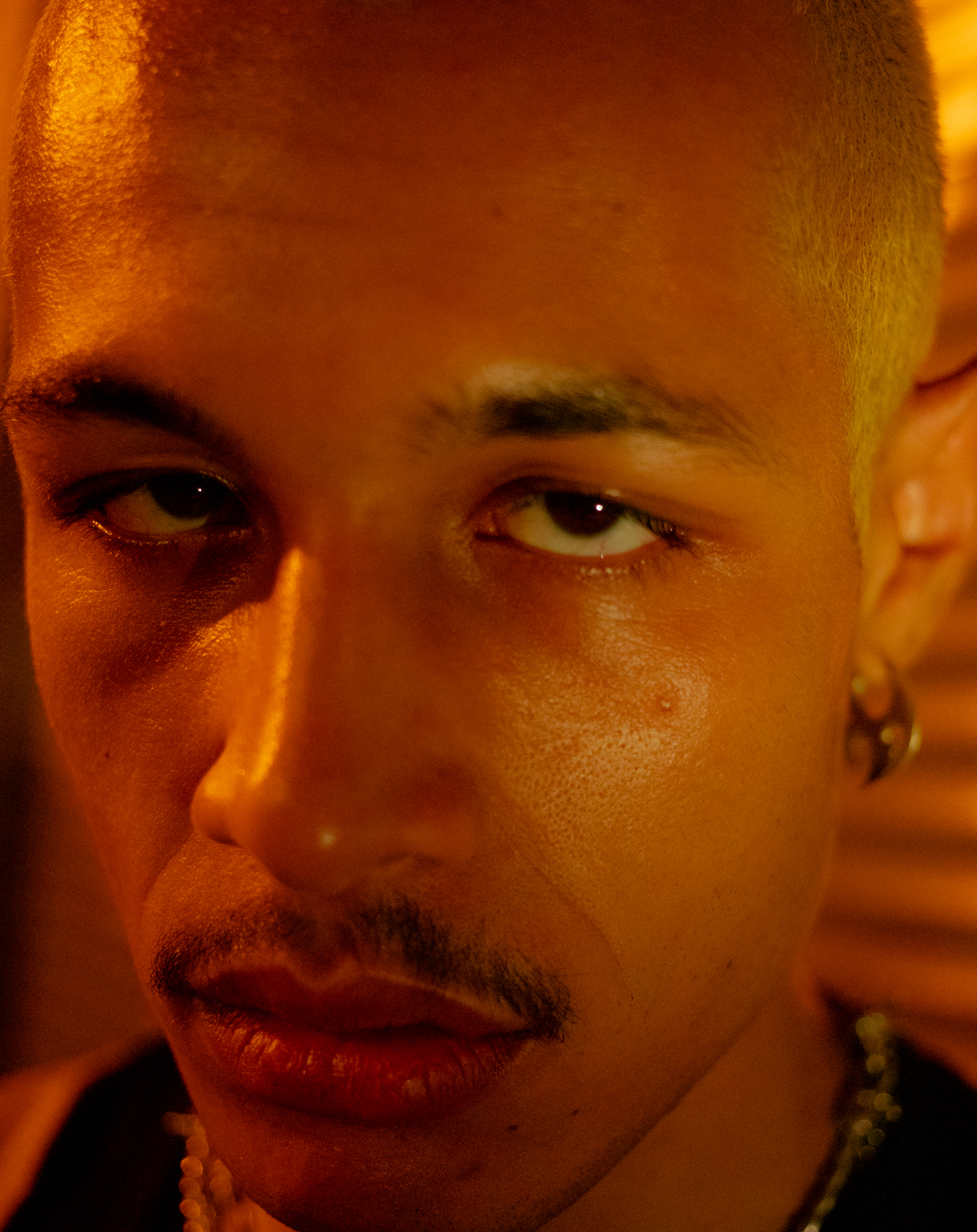 Sacha, 22
When you're not at Atonal, what are you doing? I come from a small town in southern France, but I live in Marseille now and I'm visiting Berlin for the festival. I make money through modelling and an online thrift shop, but I also make my own clothes and music on the side. Which act are you most looking forward to? Alessandro Cortini, Amnesia Scanner and E-Saggila. What distinguishes the Atonal from other festivals? It's not the same as the usual club visit. It's different, it's more like a series of futuristic concerts and a different way of recording music. I really like it here, but I think the experience always depends on where you see the artists playing. How else did you spend your summer and how do you start autumn? This summer I learned a lot about myself and my relationships with people. I made some trips across Europe. Next, I want to go to Japan.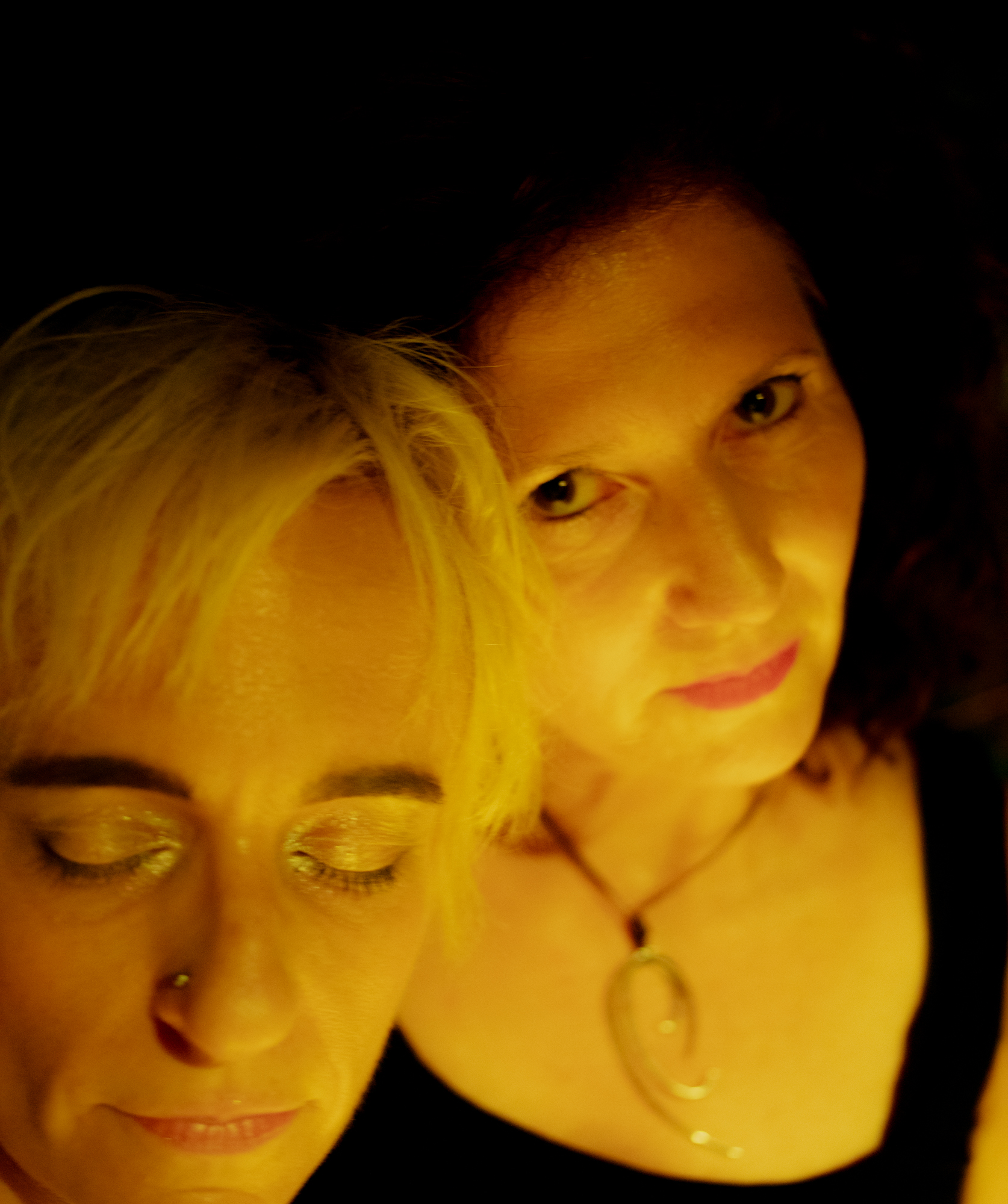 Sylvia & Claudia
What brought you both to Atonal and why? Sylvia: I visit Atonal at least one night every year. I like to get to know new artists, but also come to see acts I already know. Claudia: I live just around the corner! Since I've been living in Berlin, I've been enthusiastic about innovative electronic music. But actually it's my first time here today. How would you describe Atonal, its ambience and the people here? C: I immediately noticed the mixed audience. You find a really creative and open crowd here. S: It's a place where people who make experimental art and those who like to see or hear it come together. International artists meet up and you can easily observe the developments of the genre here. What is it about the genre that makes you so excited? C: Since I've been in Berlin, I've been listening almost exclusively to electronic music, and I've always been very interested in it. It all started with classical house music, then I got into techno and at some point also into very experimental things S: In the electronic music scene, women aren't fully represented yet. Men are still the main focus, but I've noticed more and more women performing on these kind of line-ups. That's important to me -- both here at Atonal and elsewhere.
Credits
---
Photography Tereza Mundilová
This article originally appeared on i-D Germany.