kaya wilkins's debut movie is a psychosexual lesbian coming-of-age story
"Thelma" is not your average college romance drama.
|
13 November 2017, 4:49pm
Joachim Trier auditioned a lot of experienced actors for his psychosexual lesbian thriller Thelma. Then he met Kaya Wilkins, a Brooklyn-based Scandinavian musician and model. Thelma's plot is fairly wild: a sheltered Norwegian college student falls in love with her classmate Anja (Kaya), triggering a mysterious condition characterized by grand mal seizures and telekinetic powers. As far as I'm aware, Kaya has never been apparated through a glass window by an anguished lover. But vibe-wise, she's the same on-screen as she is IRL: mysterious, perceptive, and really, really nice. Also, Kaya had never been in a movie before.
"Me not being an actor, I used a lot of my own emotional landscape," Kaya explains. She also gives huge credit to the actor who plays her on-screen love interest, Eili Harboe — an immensely talented up-and-coming actress who she clicked with immediately. The chemistry between Thelma and Anja — which ranges from awkward sexual tension to unbridled passion — is the film's true driving force. Thelma is as much a coming-of-age story as it is a supernatural horror.
The fact that Thelma and Anja are both girls is only relevant insofar as it relates to religion, and the struggle between "good" and "evil." Thelma's super conservative upbringing, rather than what her fellow students think, is what causes her to freak out about her intensifying feelings towards Anja. The sex scenes are more about Thelma's inner turmoil than than they are about turning on the audience. In the most explicit — which involves heavy snake imagery — Anja actually becomes increasingly less present. We talked to Kaya about growing up on an isolated Norwegian peninsula and low-key not liking horror films.
Was there a moment when you read the script that you realized you had to make this movie?
Oh, yeah. I live in New York, but I was back in Oslo for summer break, and this casting director contacted me and was like, "Joachim Trier is shooting his next film, and he wants to see if you will go to the casting for this role." I had never auditioned for a film before, but since it was Joachim and I'm obsessed with his movies, I thought I would give it a shot. I went in for multiple rounds and got the script in tiny bits. Then I met Eili and got the whole script, and was like, "Shit, I'm so invested in this now."
Some of the more dreamlike parts of the film reminded me of your music and videos. Is there something about these hazy, hallucinatory states that you find particularly interesting as a performer?
As a performer I think I use the same sort of sensibilities and sensitivity, so it felt really familiar. Joachim's themes are also similar to the themes that I care about. He has spent his film career exploring the parent/child relationship, and the outsider — the person who is trying to break through and find self-acceptance. Those are themes that I do think that I explore in my music as well. It felt very relatable.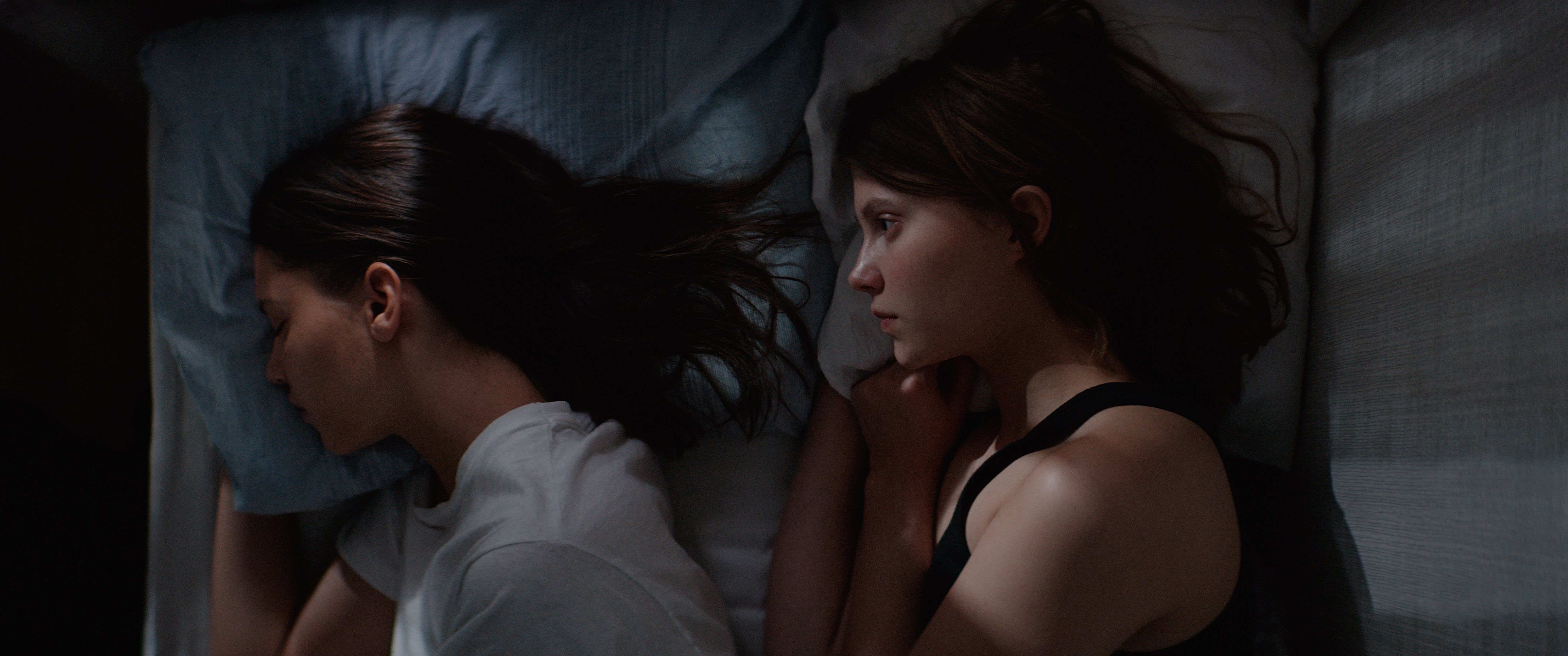 I read that when you were a teenager you used to create horror zines. Why do you think adolescence and horror are so often linked?
I remember watching Psycho when I was maybe 14, and literally not being able to watch a scary movie ever again. It's the scariest thing I've ever seen. I was like, "This is not for me, I haven't slept for two nights." So it's not really my genre, to be honest. I'm really squeamish.
What is like when you go home to Oslo after spending so much time in New York?
Lately I feel like I've been doing a split across the Atlantic and my pants are ripping. Because of the movie, I was home a lot, which was really nice. But before I started shooting I would just go home every Christmas. I grew up on a sliver of a peninsula. It's only 20 minutes away from Oslo but you have to take a ferry to get there. It's really nice to go back and be able to walk around a fjord.
You once said that music makes modeling more rewarding. Does acting change how you feel about music in any way?
I feel like acting and music are similar. I'm so grateful to be a model and I do find it quite rewarding at times, but essentially it's not about me or whatever I have to offer. Someone gets to be creative and put their work on you, and it's cool to be a part of that. I do feel like acting is a bit more rewarding because I still get to use my sensibilities. It's equal to music in that sense. Modeling can sometimes be like that, but it's what pays my bills, so it's not always the most rewarding.
Is acting not like modeling in terms of playing a character someone else has created?
I do think maybe a trained actor would be able to apply themselves to a character. But I just have to be me.
Ha! Are you going to be in more movies?
I want to, but I'm kind of busy! I'm trying to finish up my record first and then see how that goes. There are a lot of really interesting directors out there. I'm definitely open to acting.
Tell me about your record.
It's my first record. It's just taken a lot of time to figure out how to make a record. Putting out a lot of singles is fun, because you get to make a tiny story or a feeling. But I'm trying to make a record that's longer, in sentiment and concept. I've finished all the songs and I'm working on making a short film with episodes for every song.