aphex twin soundtracked this road safety ad full of pink kittens
The elusive IDM god's 1999 track "Windowlicker" gets a community-minded remake, with the help of 100 pink kittens.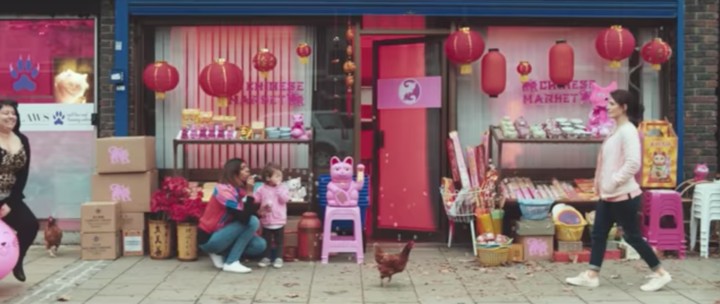 Aphex Twin has released some wacky visuals over the years, from the shit-eating distorted faces on his earlier album covers to the truly terrifying 2016 election footage he mashed up for a festival promo video last year. A new road safety advertisement soundtracked by Aphex Twin's iconic IDM track "Windowlicker" is less brain-melting than clips of disfigured Trump supporters at MAGA rallies — but only slightly. It uses the 1999 single and 100 pink kittens to highlight the dangers of looking at your phone while driving.
Directed by We Are From LA, the minds behind Pharrell's smash hit "Happy," the 90-second visual starts by giving viewers a near-impossible task: spotting a pink kitten from the window of a car driving down a busy street at 30mph. The ad then plays a second time in slow-motion, revealing that the street scene contains no less than 100 pink kittens. "You miss a lot glancing at your phone," a message reads at the end. "At 30mph, a car travels 100ft in 2.3 seconds." Who said IDM can't save lives?