watch the official trailer for netflix's 'chilling adventures of sabrina'
Seeing Zelda kill Hilda will ruin your childhood.
|
03 October 2018, 10:07pm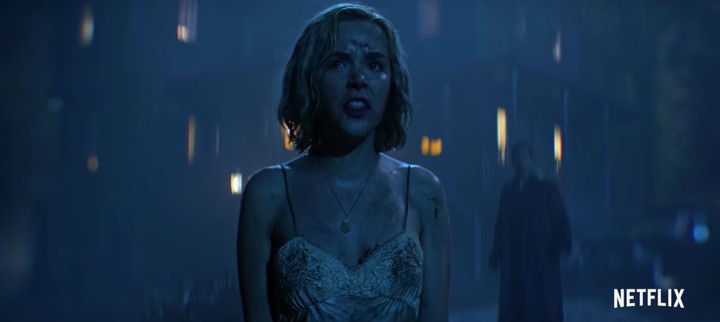 Image via Youtube.
Sabrina Spellman is back in the human form of Kiernan Shipka. Well, half-human, half-witch, which is the dilemma presented to Sabrina on the eve of her 16th birthday — should she follow the family tradition of sorcery, or join the mortal world of her friends? It's a choice all of us must face (sort of). Well, we finally have an official trailer for the series, which launches October 26, just in time for Halloween, giving you a great excuse to stay in, rather than join the be-wigged masses as they sexy-cat-prowl their way through the various bars of your city. The trailer sticks to the original's camp chaos, that is until halfway through, when we see Sabrina daubed with blood and told she's going to die. And stalked by a horned demon thing. "I'm not an evil person," says Sabrina, "but these are desperate times." Never have truer words been said. Honestly, staying in and watching this looks so much better than doing seven Halloween-themed shots and vomiting down your friend's slutty zombie outfit.
Tagged: