The most comforting video games to play while self-isolating
We're all gonna be stuck indoors for the foreseeable future. Time to get into gaming to distract yourself from the end times.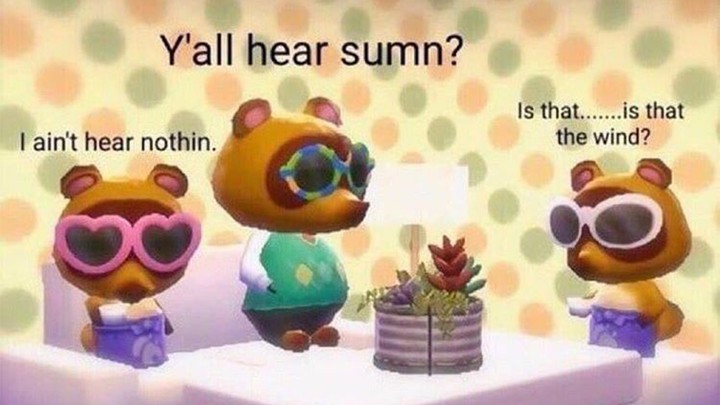 We all know, there is only so much Netflix one person can watch. Yes, there's a wealth of films and TV shows, but it can sometimes feel like you've completed Netflix 1 and are waiting for them to drop the sequel. This is made even worse by the fact that thanks to Ms Coronavirus, we're trapped indoors for the foreseeable all practicing social distancing and self-isolating.
The things that used to provide us with entertainment just aren't hitting as hard.
But fret not: the coronavirus crisis is the perfect time to get into gaming. If you've not gamed since you were a kid, things have come along way since then, both graphically and in terms of gameplay. Nowadays, video games are so immersive, and jaw-droppingly beautiful, that you can get lost in their computer-generated worlds for hours, not realising that you've basically just been sat on your bed watering CGI flowers. Whether you're a gaming noob or just looking for some recommendations that will help you chill out during this trying time, we've put together a list of the best video games to play during social distancing.
Animal Crossing: New Horizons (Nintendo Switch)
It was serendipitous really, that Animal Crossing: New Horizons was released just as everyone found themselves locked away indoors. Because this might just be the most therapeutic video game of all time. The premise is simple: you create a human character and live together in harmony in a village (or, New Horizons case, an island) with a bunch of super cute anthropomorphic animals. You spend your day tending to plants, catching fish and bugs, building things and collecting items. If your friends have a copy of the game, you can visit each other's islands and collect fruit and fish together. Sure, the game enforces the capitalist power structures and there's something a little sinister about Tom Nook, the racoon who gives out interest-free loans so you can build houses and buy things, but everything else is so wholesome, adorable and the monotony of it all so calming, that Animal Crossing: New Horizons is a balm during this stressful and confusing time.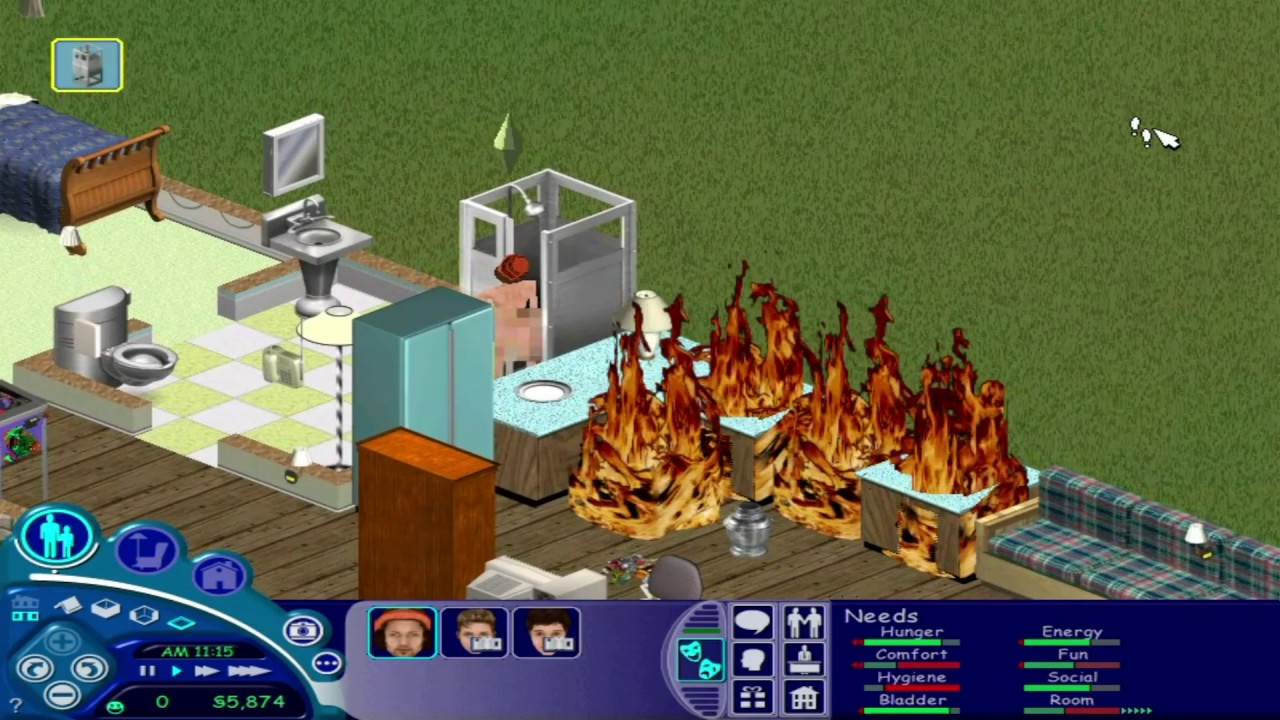 The Sims (PC, PS4, Xbox One, Mac, iOS, Android)
It's likely that at some point in your life that you've played The Sims, but now is the perfect time to pick it up again. It's playable on basically every platform (although the mobile versions involve those pesky in-app purchases), and while the later editions, like The Sims 4, are more sophisticated, they're all essentially the same. Craving contact with the outside world? Send your sim out into the wild and live vicariously through them. Feeling frustrated with being stuck inside? Leave your sim to languish in a swimming pool with no ladder or a burning room with no door. That digital world is your oyster and you are God.
The Untitled Goose Game (PC + Mac, Nintendo Switch, PlayStation 4, Xbox One)
In this indie game you play as a horrible goose terrorising a small English village. Using stealth and your goose-like wiles, you have to steal from villagers, break their belongings, cause children to cry and basically be a goose-shaped menace, all soundtracked to passages from the twelfth prelude in Claude Debussy's Préludes. Unleash chaos and be a goose.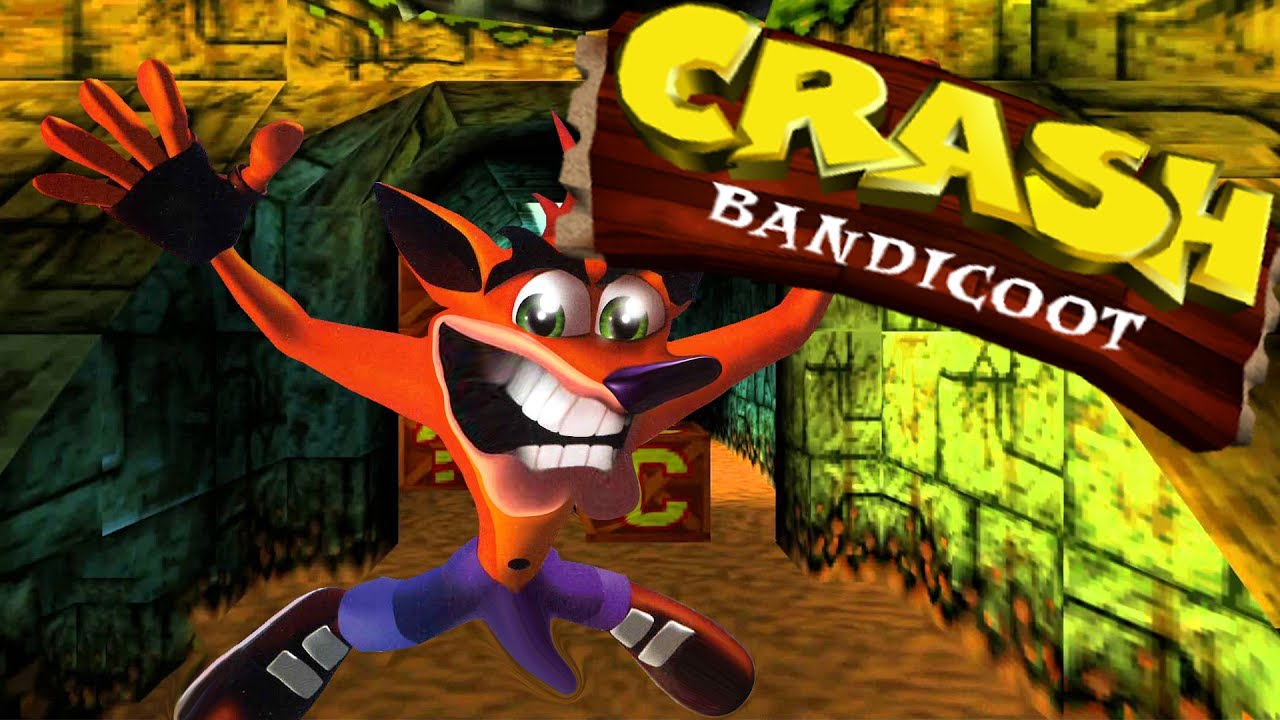 Spyro Reignited Trilogy/Crash Bandicoot N. Sane Trilogy (Nintendo Switch, PS4, Xbox One)
If you're old enough to remember loading up your OG PlayStation, then you'll probably remember Spyro or Crash Bandicoot. Well, the three first games in both these franchises have been remastered for the current generation of consoles and they are the perfect hit of nostalgia. Whether you want to take down Doctor Neo Cortex or defeat Gnasty Gnorc, now is the time to relive your childhood and dive back into these two old school franchises.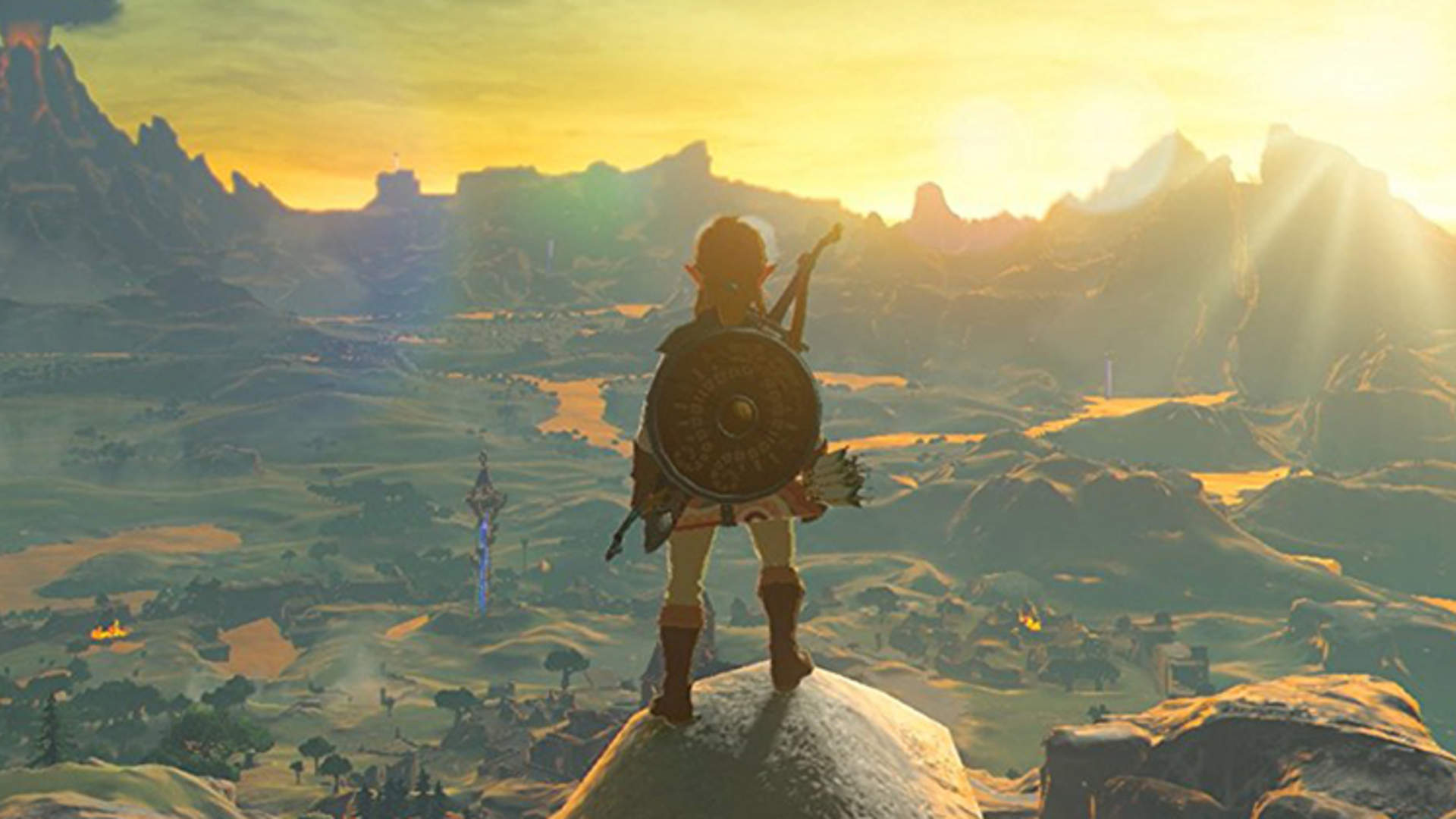 Legend of Zelda: Breath of the Wild (Nintendo Switch/Wii U)
Looking to lose yourself in a beautifully rendered, imaginative and huge open fantasy world? Look no further than Breath of the Wild, the latest game in the Legend of Zelda series. Combining (sometimes frustrating) life simulation elements with a fully-fledged RPG, this game is boundless. There is a plot, but this world is so huge that you can easily find yourself spending a few days just roaming around, climbing mountains, cooking meals and solving puzzles. It's completely open to however you want to play, and doesn't force you in any particular direction. Want to tame a horse and ride around for a few hours? Fine. Feeling like you'd rather carry on with your quest to save the kingdom of Hyrule? Go for it. Everything in this world is climbable, malleable and interactive, including the weather (so don't go climbing in the rain as you will fall down a cliff).
Death Stranding (PS4)
The latest game from Metal Gear Solid mastermind Hideo Kojima, Death Stranding is visually stunning. You are Sam Bridges, played and voiced by The Walking Dead star Norman Reedus, a delivery man in a post-apocalyptic world. You have to travel across uncertain terrain to deliver parcels to isolated human beings, who can no longer go outside. Fitting. However, while you're delivering your cargo, you encounter invisible creatures called "beached things" (BTs) that you have to evade. If you die, you get taken to a strange underworld and have to fight your way back. Oh, and you also have a baby in a tank attached to you. Look, it's a bit confusing and I'm not sure that I completely understand it, but there are lofty themes about human connectedness and the power of perseverance that feel quite pertinent right now. It might feel initially like you're just walking around, but there's a wealth of stuff to discover and explore. And it's all so beautiful, that you probably not mind.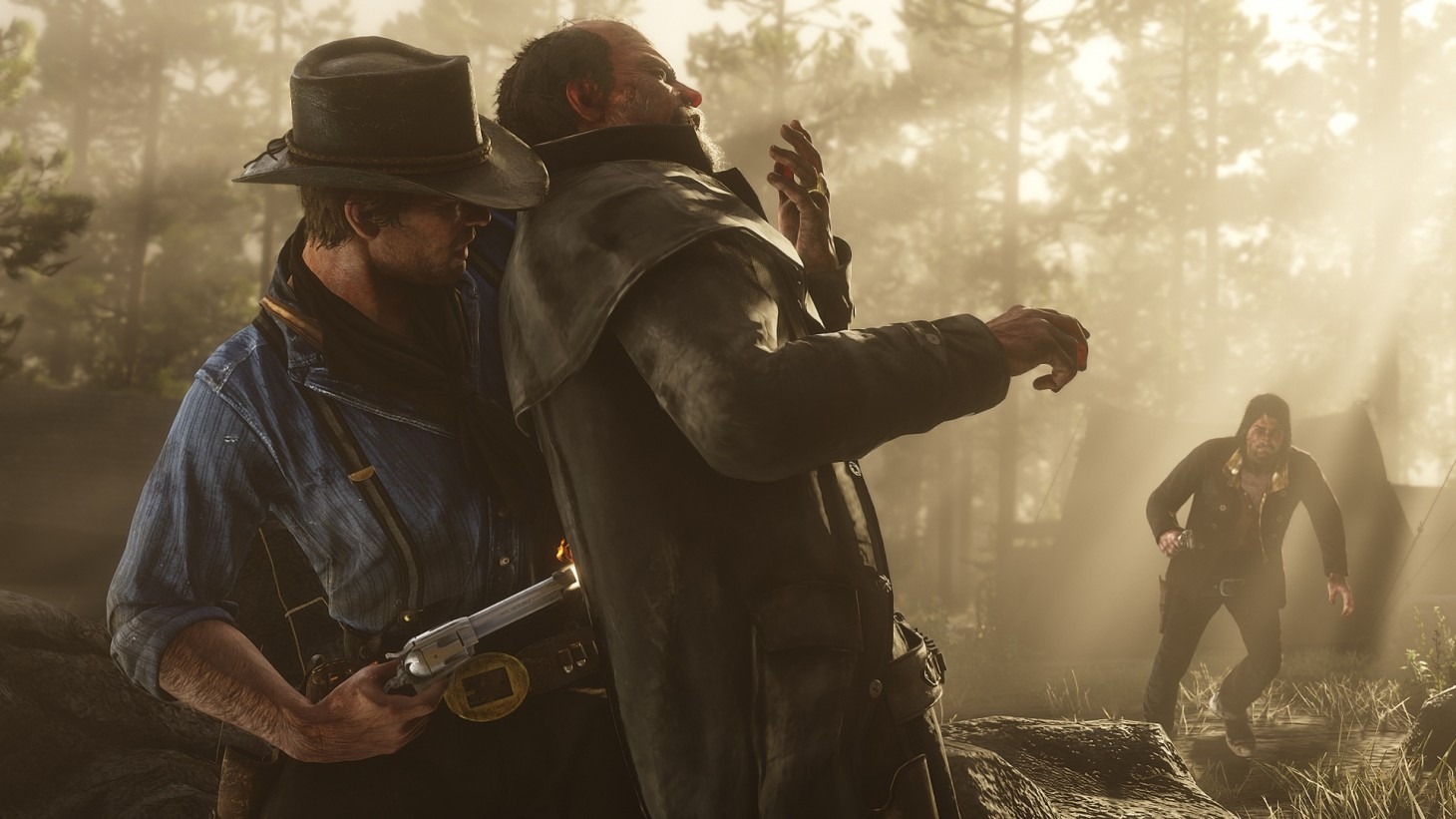 Red Dead Redemption 2 (PC, PS4, Xbox One)
The sequel to Rockstar Games' cowboy RPG has been compared to The Sopranos and The Godfather for how its dynamic gameplay, storytelling and design have impacted the gaming industry. It's another huge open-world game that you can tackle in any way you please. Want to be a good rootin' tootin' wild westerner? Be kind and don't kill strangers. Want to play as a trigger-happy bandit, robbing and looting your way around the America heartlands? You can do that, too. You play as Arthur Morgan, a member of the Van der Linde gang, a group of outlaws who are realising that their time as outlaws could be coming to an end. To give away more would be #spoilers, but trust us: Red Dead Redemption 2 is a cultural reset.
God of War (PS4)
If you're looking for a game that isn't just fully realised but which has one heck of a plot, look no further than God of War. A soft reboot of the series, you play as Kratos, a god with super strength and a magical hammer. After the death of your wife Faye, you head out on a journey with your son, Atreus, to spread her ashes at the highest peak of the nine realms. The subsequent adventure is brilliantly written, emotional and a brilliant example of the powerful ability video games have for storytelling. It's also super fun to play, which helps. This is a modern classic and not to be missed.