A24 are auctioning off costumes to fund the fight against COVID-19
Own Zendaya's Euphoria hoodie, fight the Rona. Win win.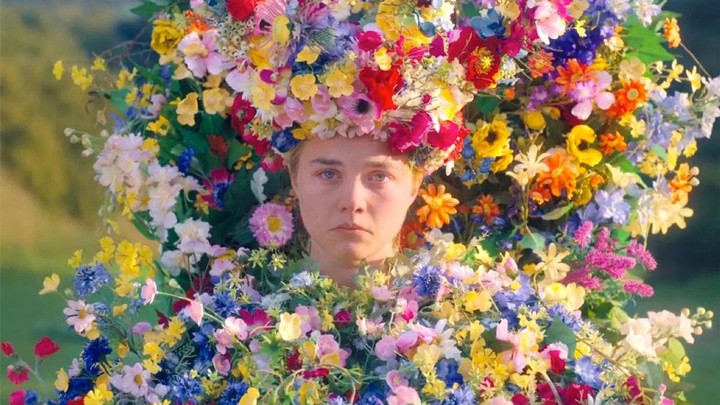 There's something about being stuck at home for weeks on end that's really fuelling the temptation to buy pointless (but fun!) things. Maybe you've been watching so many American cooking shows that you've found yourself purchasing an 'airfryer' (guilty). Or perhaps you've dedicated hours to scrolling through Depop for the perfect pair of cowboy boots, despite the fact we're not allowed to go outside (also guilty).
But why not channel your impulse shopping towards something relatively philanthropic, and also much more chic? This week A24, the production company behind our favourite trendy indie films, launches A24 Auctions, a shopping platform selling set pieces, wardrobe and props from their most iconic productions. They'll be selling items to benefit workers and families impacted by the COVID-19 crisis in New York City, where A24 is based. Proceeds from the auction will be split between four charities -- FDNY Foundation, Food Bank for NYC, NYC Health + Hospitals and Queen's Community House.
Expect items from Midsommar , Uncut Gems , Hereditary , Mid90s , Eighth Grade , The Lighthouse and Euphoria under the hammer. The most dedicated bidders could end up wearing the May Queen dress and bear headdress from Florence Pugh's sinister festival wardrobe, Adam Sandler's Furby necklace, Idina Menzel's bat mitzvah dress, Kevin Garnett's Celtics jersey or a skateboard from Mid90s. Also up for grabs is Rue's trademark red hoodie, worn by Zendaya in Euphoria's "All For Us" dance finale. It even features hidden holes in the armpits, gouged out by the costume department to accommodate the actor's safety harness. Into it!
The auction will go live today at 5pm BST on A24's website. Good luck and have fun spicing up your WFH fits. I hope they sell the severed head from Hereditary so I can put it on my desk.