Photography Mitchell Sams
Versace AW20 was a schooling in timeless modernity
The Milanese house's co-ed show rejuvenated its iconic codes.
|
22 February 2020, 9:42am
Photography Mitchell Sams
For the last few seasons, Donatella has rooted her show-stopping fashion moments in nostalgia. Revisiting the iconography of the house's past, excavating and celebrating the codes that Gianni and Donatella created as a way to navigate its future.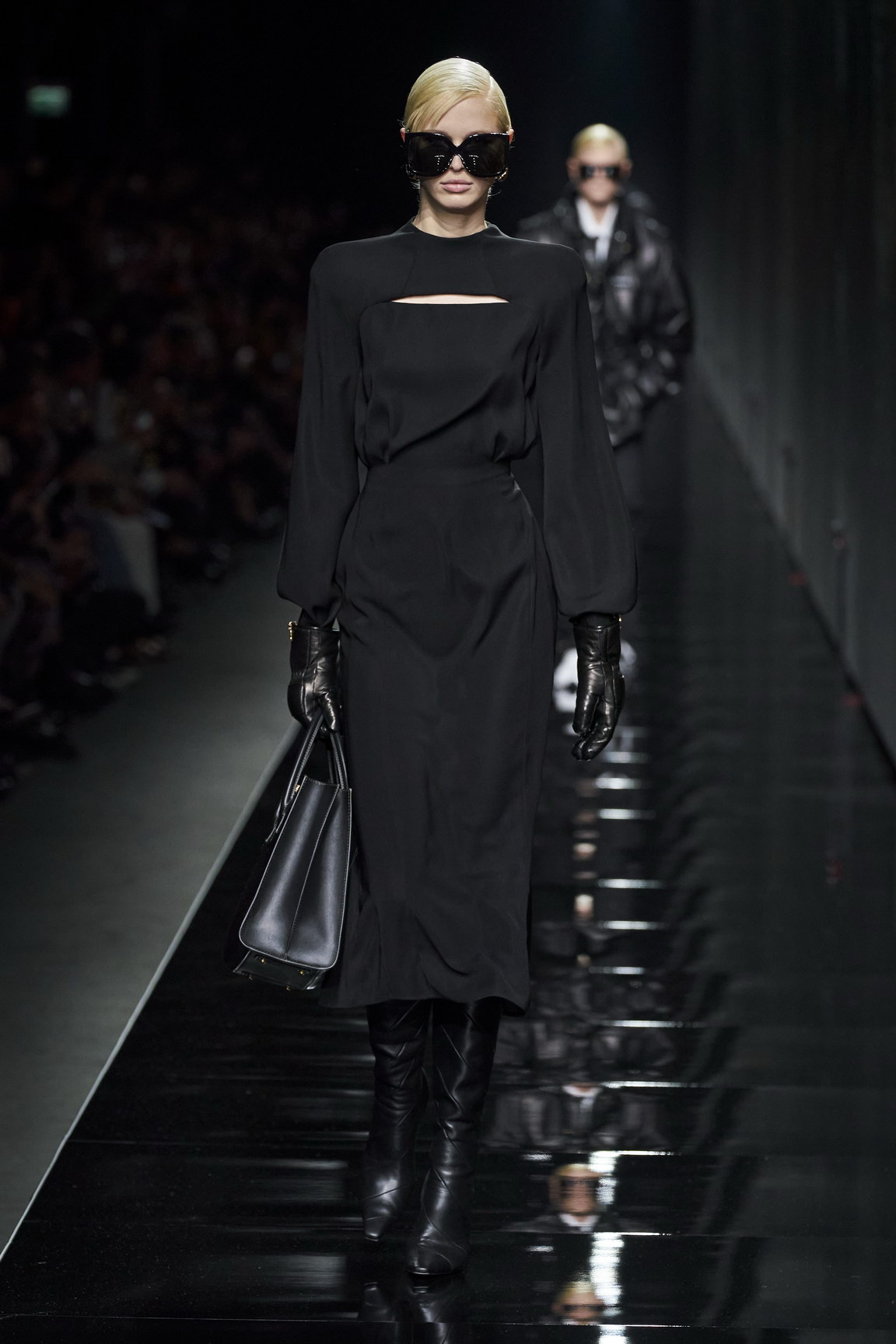 From that incredible JLo moment, when she walked the Versace runway in that green dress — a guest in attendance today was wearing it too — to the show two years ago commemorating the 20th anniversary of Gianni's passing, a celebration of his life and creative genius. Between the two, the Versace ideal clearly reveals itself as a timeless vision of glamour, and an eternal relevant one at that.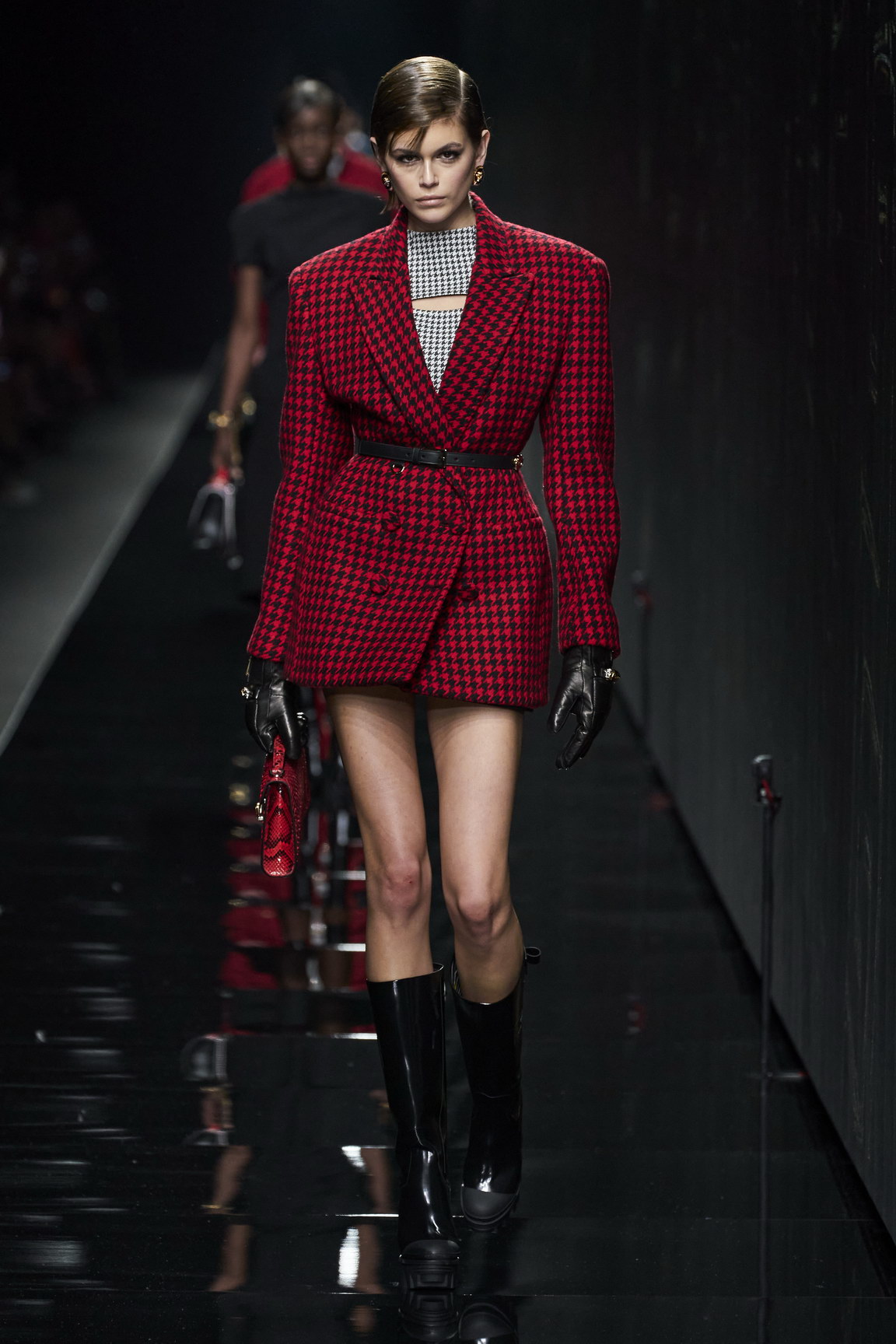 Versace AW20 But beyond that this season, the show felt rooted in the right now, the house's timeless seen through a modern lens. The mirror-finish set reflected seated guests back, with cameras along the runway projected them on parallel screens -- the closest most of us will ever get to being on a Versace catwalk. It was a touching gesture, democratising the veneer of exclusivity and glamour that Versace is built on, if only for a moment. The projections began to morph and twist and abstract themselves into those familiar Versace motifs: a giant gold V, the medusa head.
The collection itself was imminently modern: hard camp, rigorous Italian glamour, extreme everything. Presenting men's and women's collections on the same runway for the first time, this was an exaggeration of the extremes of both.
"I asked myself who are the men and women of today and what defines them," said Donatella, "and I found out that, especially the younger generations, do not really care about gender. They care about authenticity and having a point of view." This wasn't Donatella turning her hand at some unisex men's/women's designs, but finding the authenticity in both, and mirroring it. It was about strong shoulders for men, nipped-in waists for women, a muscular hyper-masculinity set against sensual femininity. But there were also moments of ease and restraint: streetwear influenced silhouettes, relaxed and easy garments, plenty of layering. It was a whole wardrobe, full of interesting, wearable garments for night and day.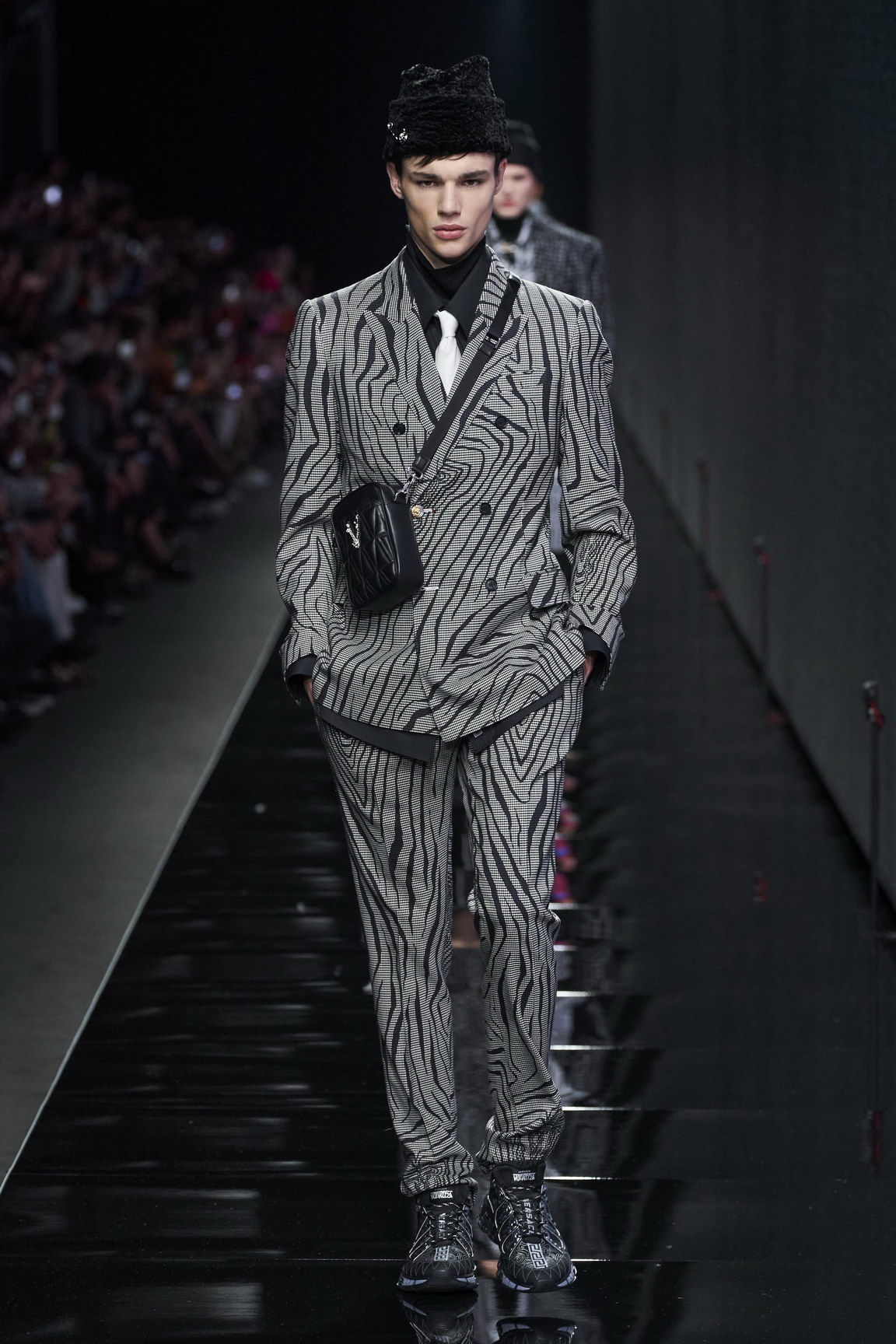 "Who is the man and who is the woman of today? The reason I wanted to show my men's and women's collections together today is because men and women are equally powerful. It doesn't have anything to do with gender, it's that their power comes from a different type of confidence, both from their sensual exuberance and their minds," Donatella said. And it's here you can sense that Versace is working towards its future. The timelessness of extravagant glamour: confidence tempered by modernity. The show-stopping moment this season came with Kendall Jenner closing the show, in an updated take on a classic Versace mesh dress. Can you get more classically modern than that?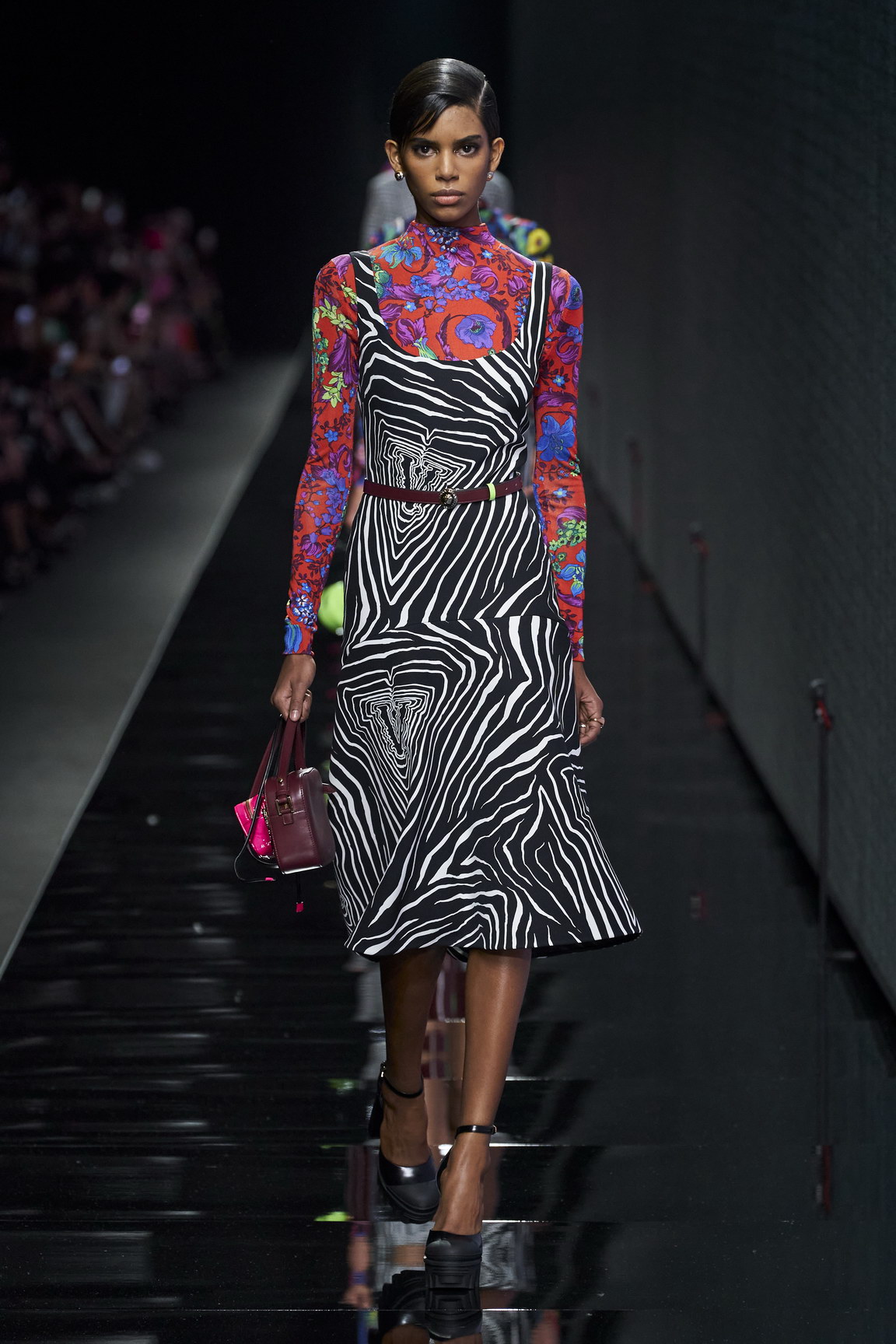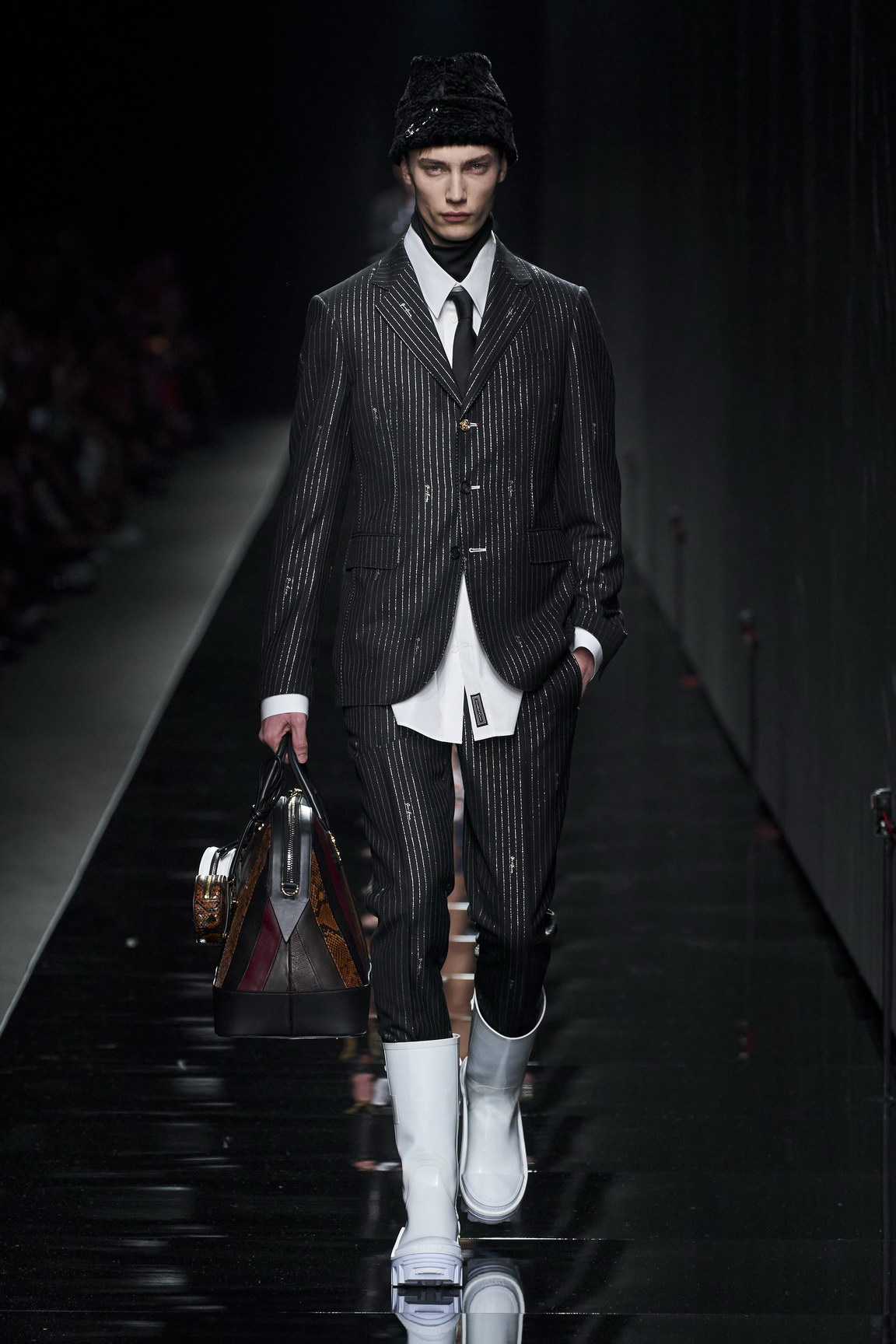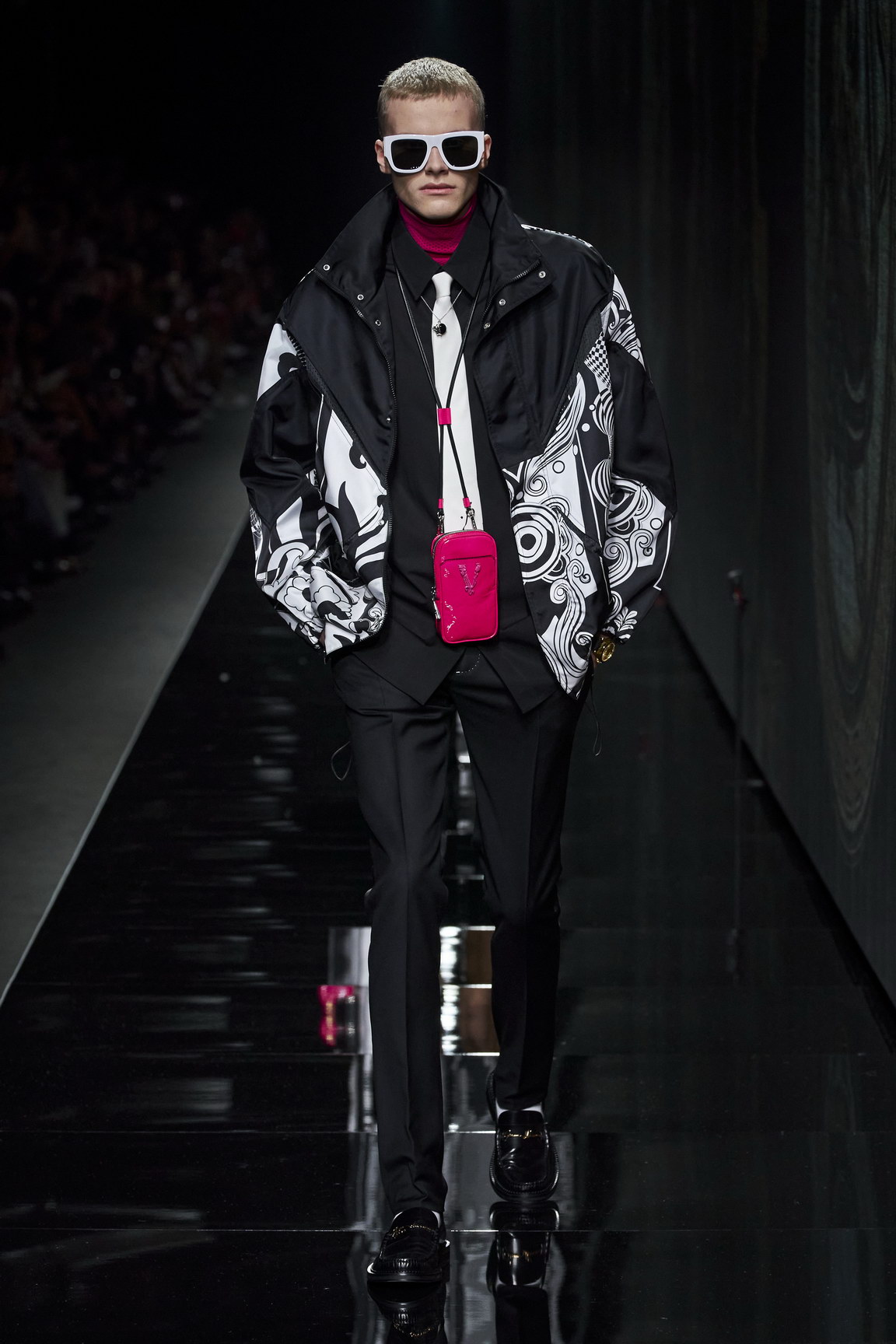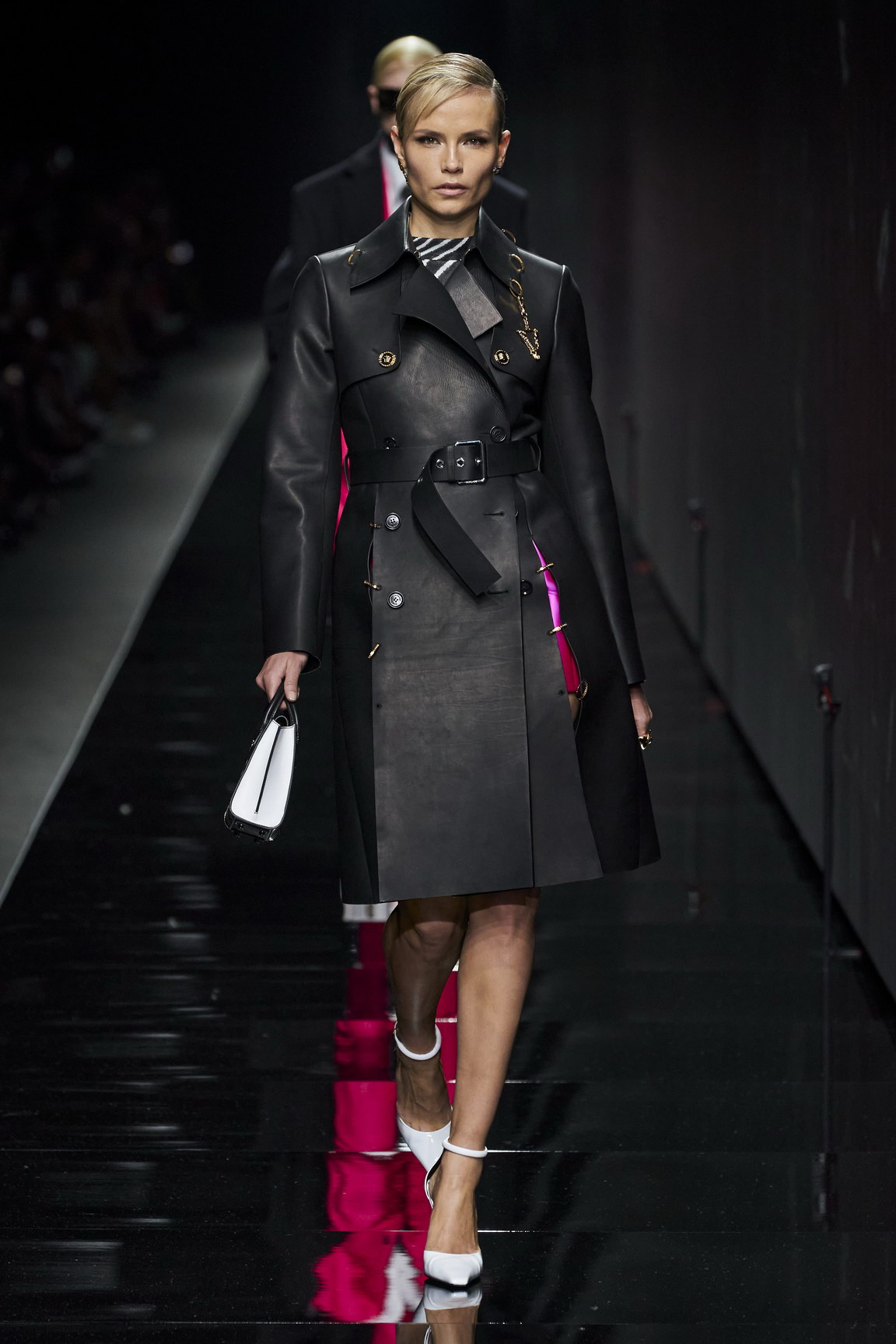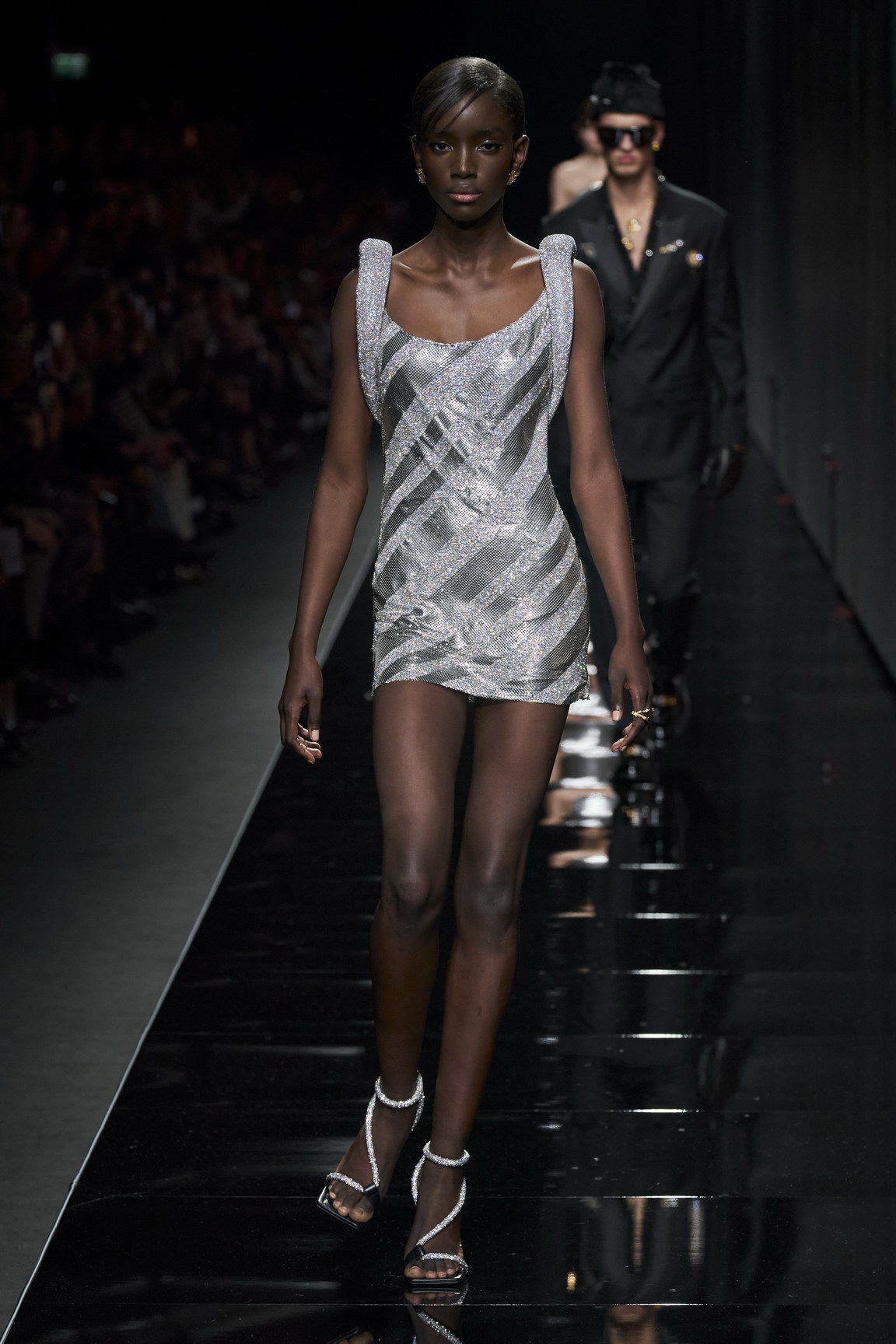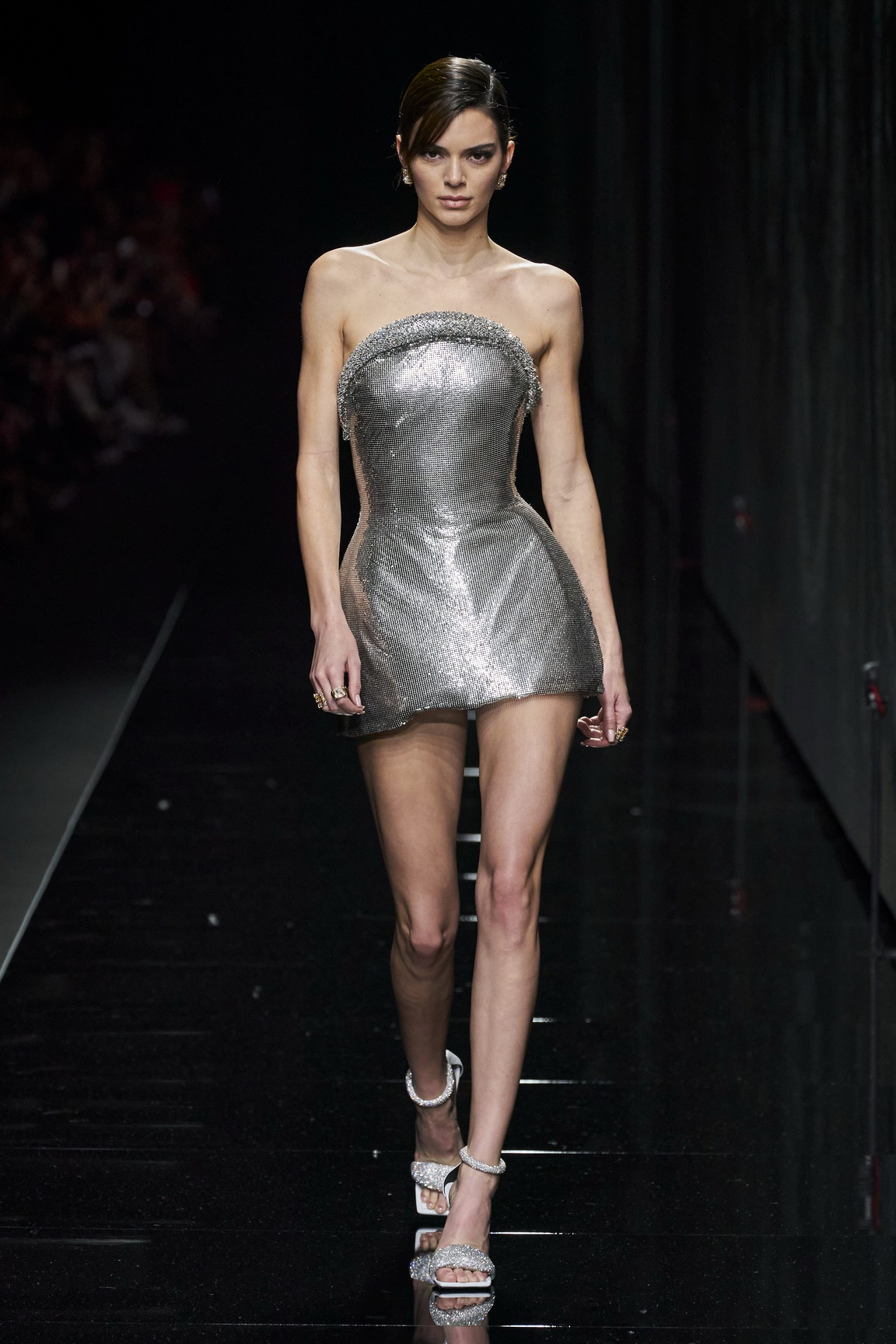 Credits
---
Photography Mitchell Sams