How Hatsune Miku is bringing optimism to virtual pop
The eternally 16 years old J-Pop star has collaborated with Lady Gaga and Louis Vuitton. Here's how her live shows are bringing happiness to fans worldwide.
The simultaneously idyllic and nightmarish idea that a pop star could perform forever, beyond the constraints of the afterlife, has always been fascinating. But among the crowd of potentially infinite acts that have emerged lately, from CGI Instagram influencer Lil Miquela to holo-tours featuring your favourite dead singer, one enduring entity stands tallest. Her name is Hatsune Miku.
Born on 31 August 2007, the forever 16-year-old pop princess (and her accompanying software dubbed Vocaloid) was created by stringing together vocal samples from a voice actress called Saki Fujita, which were then made available for anyone in the world to download, distort and manipulate.
But at the core of these technically transgressive aspects of her work, what truly sets Hatsune Miku apart from the rest is the way she integrates her fan-made songs into her own musical library, giving them the chance to achieve real-world success. If good or popular enough, which was the case for her hit single "World is Mine" created by a user named "Ryo", these fan-made songs can become singles, and be performed by Miku on stage for millions to see. Through this system, Miku-chan has cultivated a loyal following. Her current library of music stretches into the hundreds of thousands, and ranges from screamo to country. Her "live" performances include a supporting slot on Lady Gaga's ARTPOP tour; she's also collaborated with Louis Vuitton.
But how do you bring Hatsune Miku into the real world? It's easier said than done, and so due to the rarity of her appearances, her community thrives on building her world for her via events like Miku Expo, a bi-annual convention dedicated to the star. But you can catch her if the time is right. Last weekend, she made a rare appearance at London's O2 Academy in Brixton.
Outside the venue on the night, the energy is electric. Queuing fans are dressed up in a variety of different styles: some as Lolita characters, others in the Ganguro (think dark tans and neon-pop make-up) trend. Backpacks are covered in makeshift pins created and exchanged by fans, and T-shirts plastered with Miku's angelic face. The crowd is diverse too, from tweens to 50-year-old men, all uniting from different corners of the world and backgrounds to enjoy the Vocaloid superstar.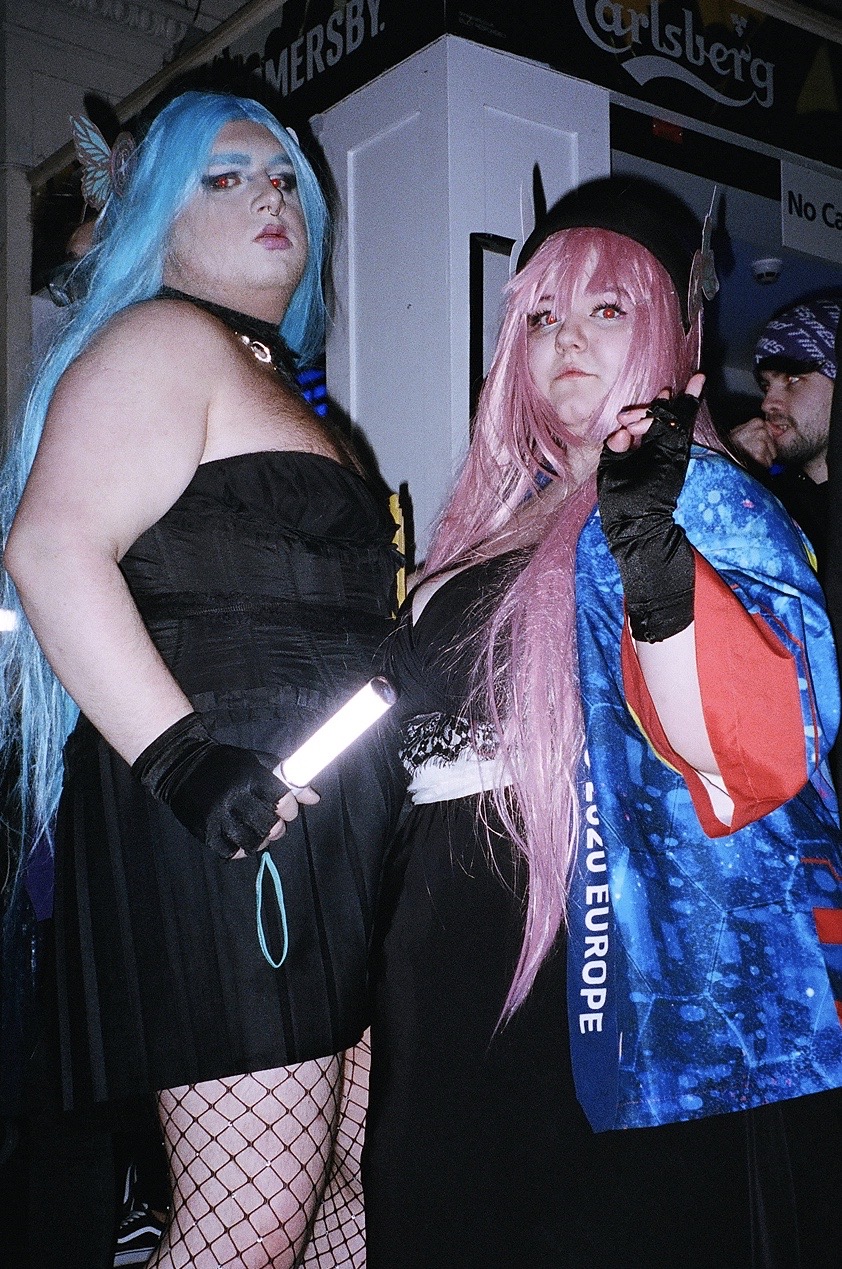 But a more in-depth look into these different demographics also constitutes an integral part of Miss Miku's legacy, as she equally fascinates and arouses some of her fans. One concertgoer by the name of Craig, age 29, even points out that the reason he loves her so much is because she is, in his eyes, "the perfect woman". This detail led me to question the evolving standards we impose on the female form and how Miku is engaging with it. Can she stay 16 forever? Or must she, as a virtual modifiable avatar, accompany society's evolution and adapt to more flexible ideas of what women can be?
Inside the venue, fans wield glow sticks, but not your run-of-the-mill neon club night fixtures, but rather the specially-crafted lightsabers which have become, to many, a symbol of one's loyalty and attendance of past Miku events. These glow sticks change colour in symbiosis with the gig and have become a defining factor of her performances. Rather than clapping, you'll see a sea of dancing blue lights (for a sad song) or red lights (for a heavy metal song).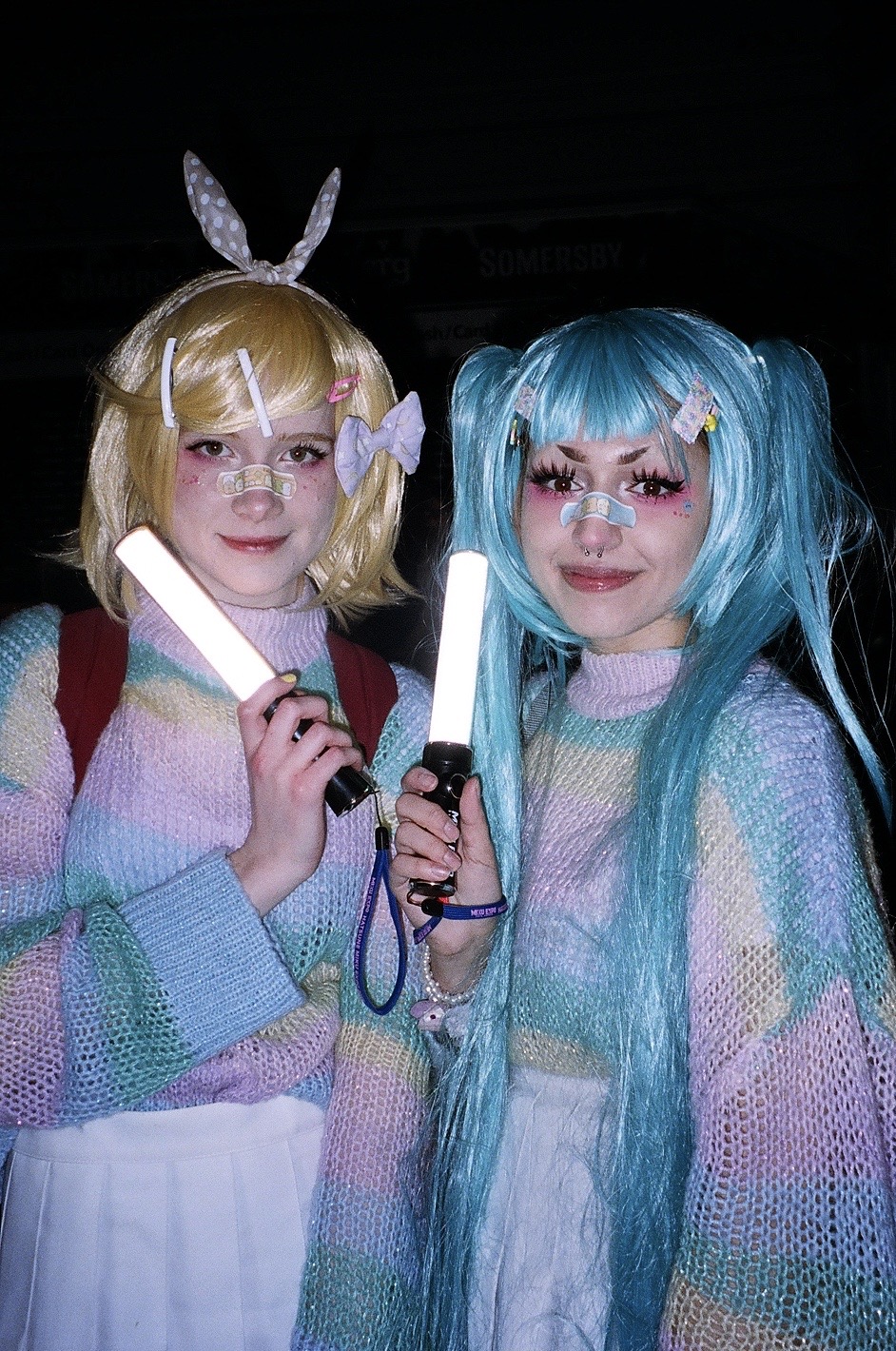 As the concert begins, Miku appears out of thin air and speaks a few Vocaloid words to her entranced crowd. What she lacks in the unpredictability of a live human concert, she makes up for in stamina: the show goes on for two hours with no breaks, outfit changes or mid-song chatter. You might be surprised to hear that not everything about her live shows is artificial. Think two hours performing as a digital avatar is child's play? It's no small feat for her dedicated four-piece band, further proving that the key to robotics is having them harmoniously collaborate with humans, rather than replace them.
In addition to her real-world musicians, an impressive light show guides her viewers through different narratives, emotions, and the introduction of various characters within her musical galaxy, like her friends Kaito and Meiko. The idea of creating a whole world surrounding a character or brand reminded me of a recent trend best exemplified by blockbuster hits like the Avengers series, or events such as Camp FLOGNAW. It's not just about seeing performances and listening to songs, but also immersing yourself within an entire musical extended universe.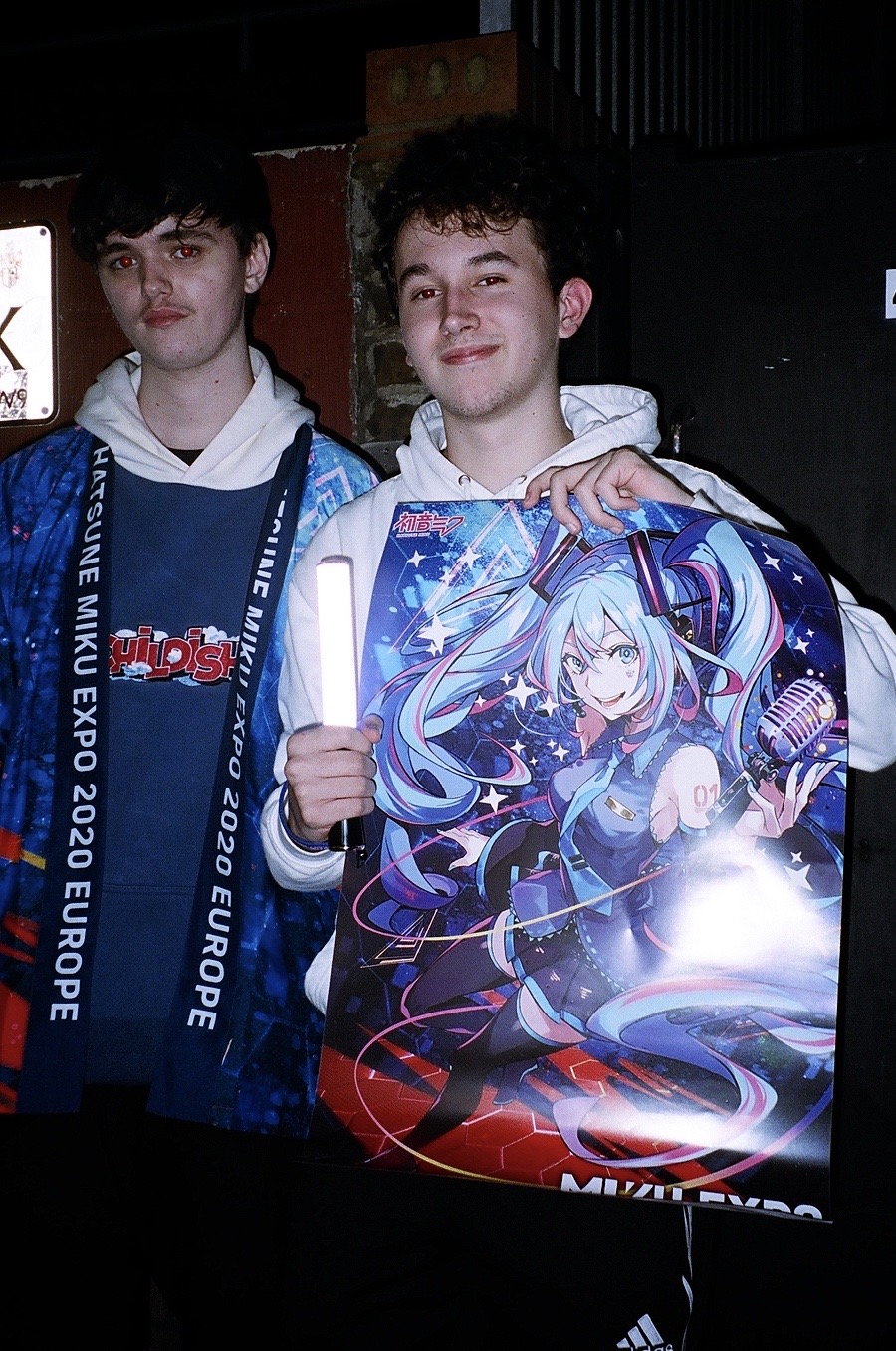 The key to Miku's success is that the system of Vocaloid-generated music fosters a supercharged sense of community and creativity. Her fans can discuss and debate the infinite ways Hatsune Miku can evolve musically, then inject that back into their creations. Others say it's simply escapism which motivates their obsession. Some concertgoers even suggest that it's her early adoption of western culture, years ahead of her other J-Pop and K-Pop counterparts, which made her a valuable and enduring candidate for superstardom. It follows that the main driving force behind her success might be her will to continually integrate, evolve, and look to the future rather than the past, no matter how transgressive and groundbreaking she already is.
Her fans greet each other on the tube with a warm sense of familiarity, even on first encounter, which, if you've ever lived in London, you'll know doesn't happen very often. Seeing this emphasises the golden rule of community and kinship her fans and the press alike have always underlined. After seeing such a display, I realised she's beyond just a musical artist, but a vessel for people to come together and create.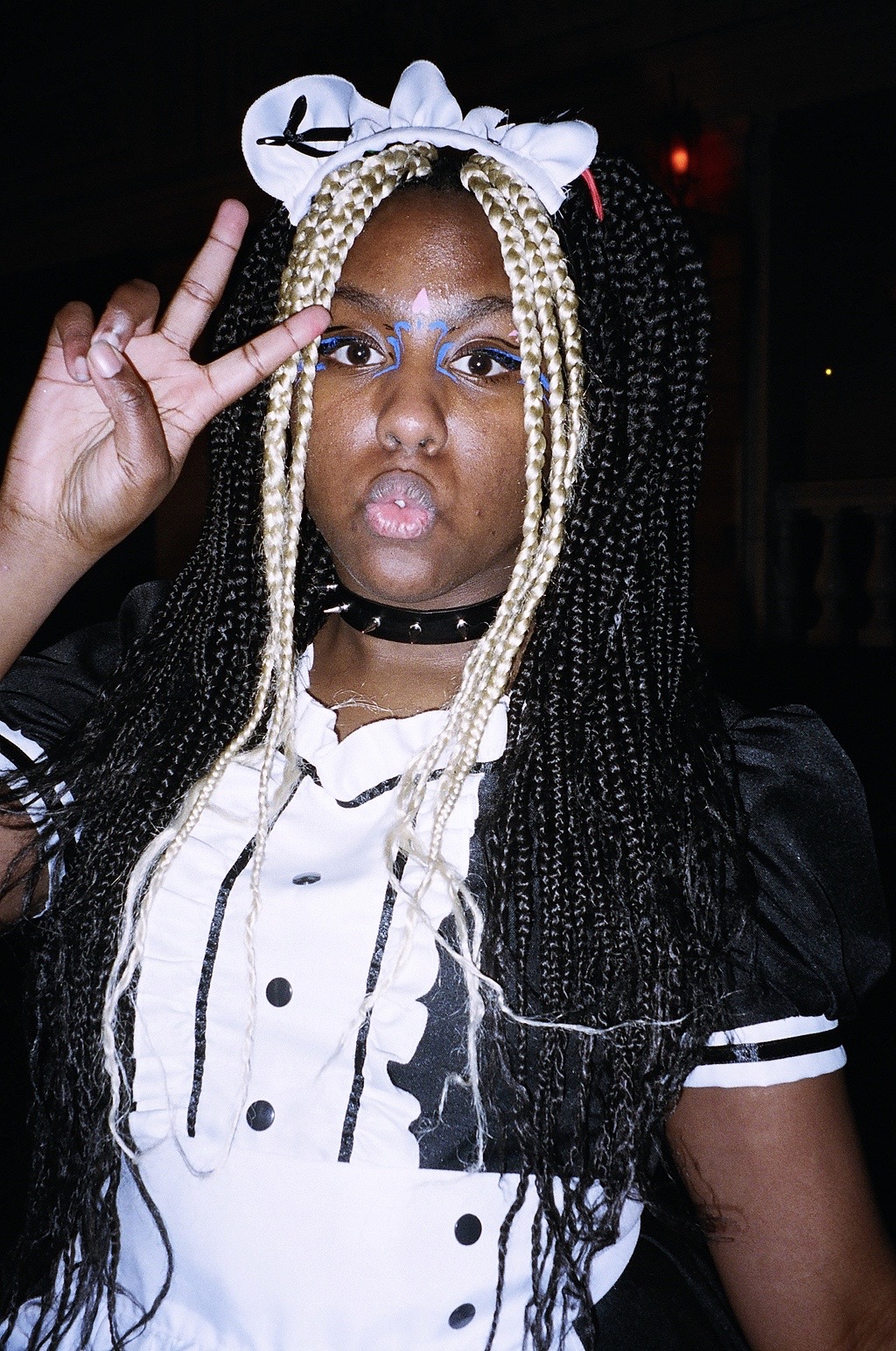 In a world where there is a constant sense of foreboding looming over any technical advancement, Miss Miku brings a genuine sense of lightness and hope in our visions for the future. She embraces them with open arms and reminds us that while we still have far to go, the main aim of technology can be to bring us together.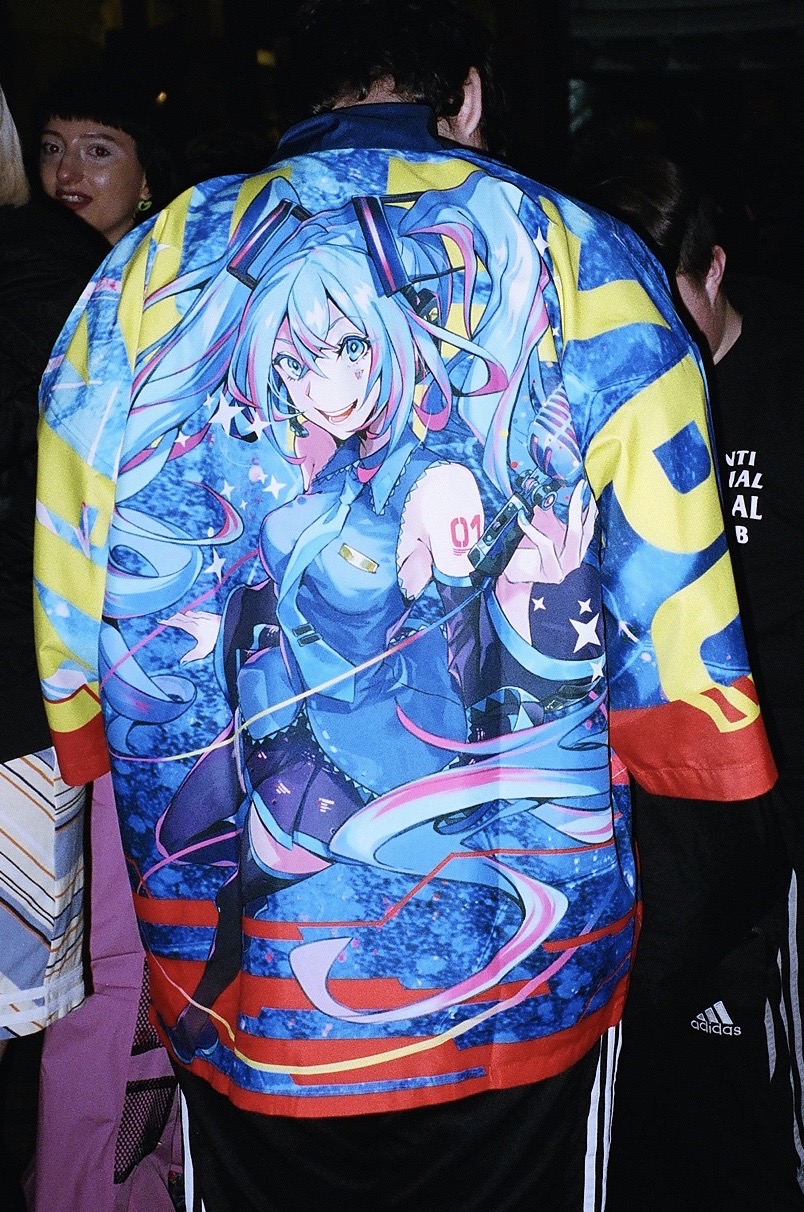 Credits
---
Photography Iris Rosindo-Chalangeas