Sequins, selfies and Shea Couleé: colourful images from Drag Con UK
Photographer Heather Glazzard gets up close and personal with the crowds, while Drag Race Season 9 star Shea takes some time out from the madness to catch up with i-D.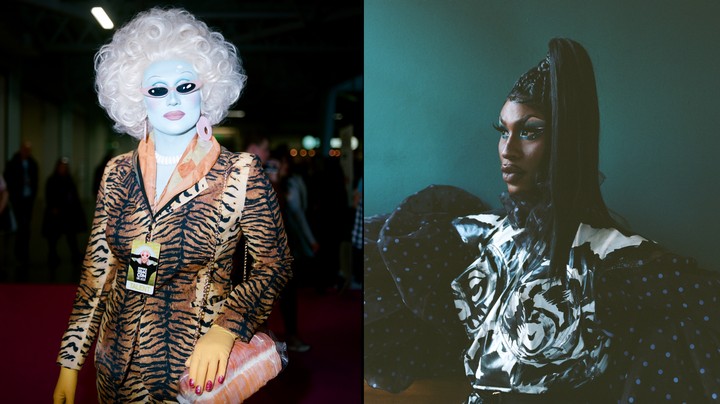 Photography Heather Glazzard
This weekend RuPaul's Drag Con left the states for the first time, heading all the way to London. The huge success of the show meant crowds of thousands descended on the Kensington Olympia venue to see their favourite stars, with some queuing for hours in the cold. Once inside though, the controversy dissipated and the fans, young and old, male, female and non-binary were caught up in the spirit of the show and of the drag scene itself -- colourful, energetic, celebratory.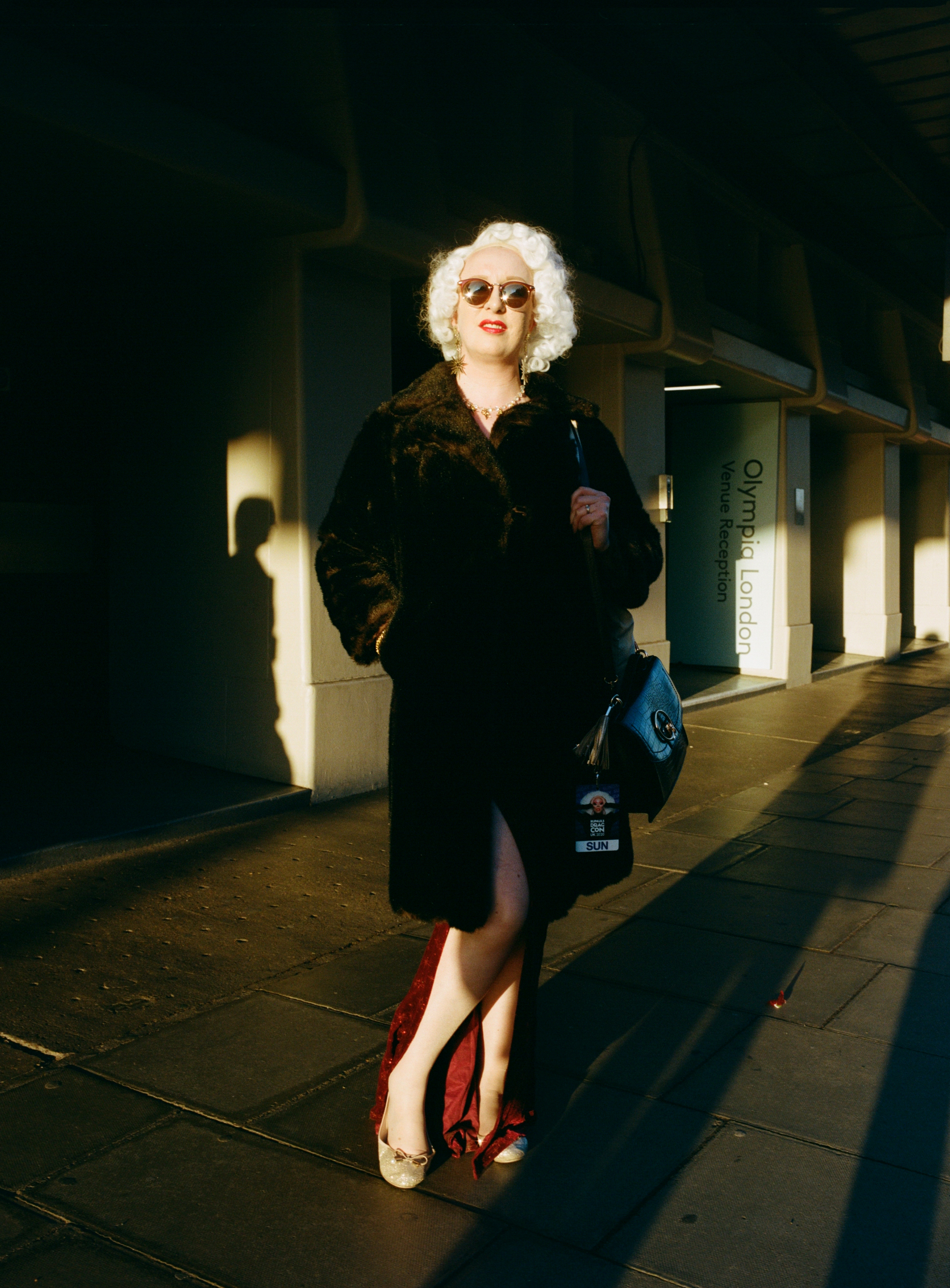 Didn't manage to cop a ticket? Photographer Heather Glazzard was there, capturing some of the best looks in attendance: from fabulous fans, actual queens and even Season 9 breakout star Shea Couleé.
Since graduating from the show, Shea has made a name for themselves as an outspoken queen, recently coming out as non-binary and using their platform to speak candidly about her politics and identity (as well as releasing some veritable bangers). We even had a quick chat with Shea about what's coming next for them in 2020.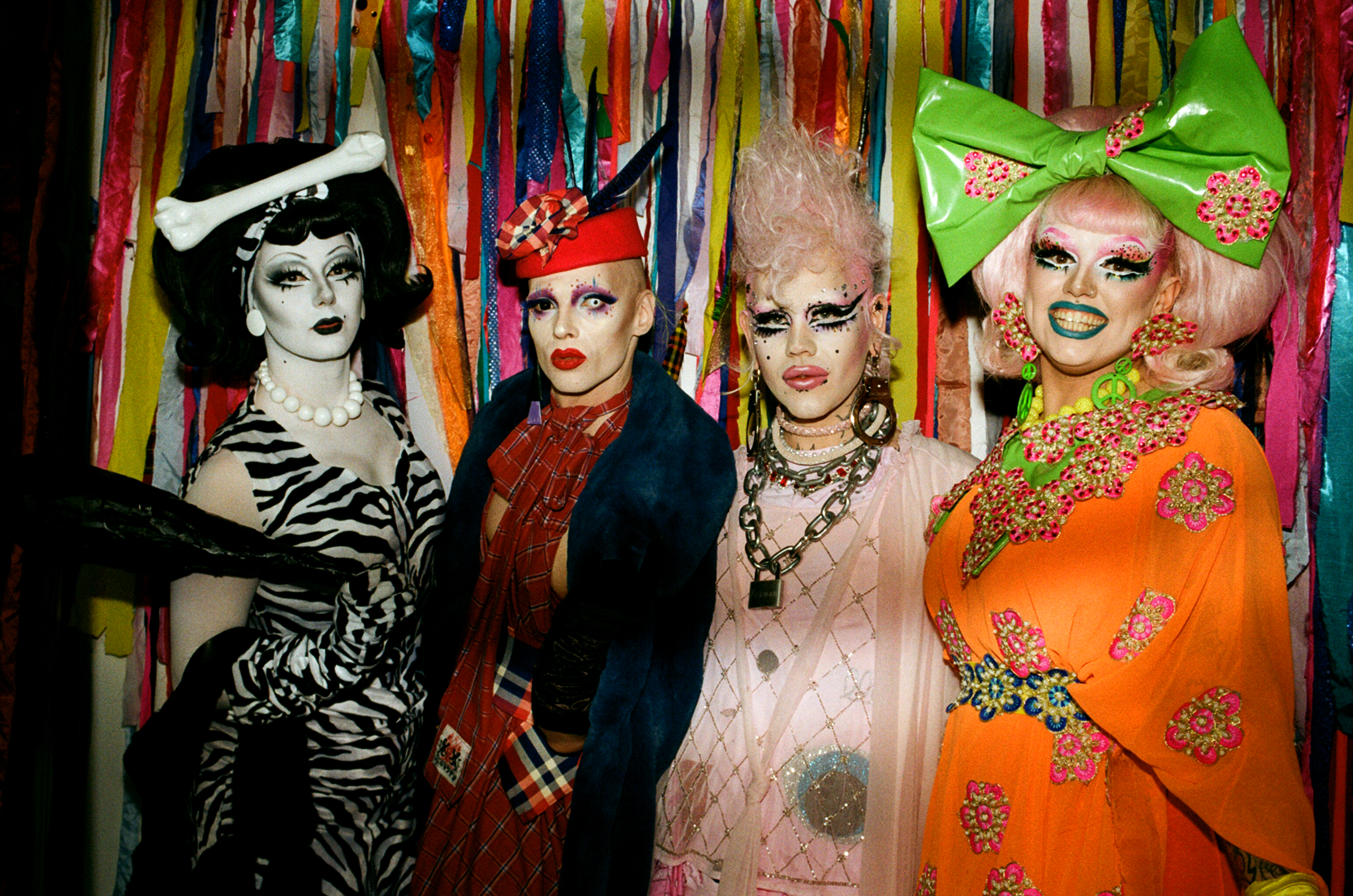 Hi Shea! How has your 2020 been so far? Do you have any resolutions?
My 2020 has been great for far! As far as resolutions are concerned, I'm not the type to make them. I just feel like I'm constantly evolving, so I don't measure things by years. They're more so chapters for me.
Who will you be voting for in the election this November?
Being involved in the election process is big. We need to constantly be engaged in politics at a national level, and most importantly, at a more local level. Local elections are just as, if not more, important than presidential ones. Those are the individuals that go forth to become the members of the Senate, Congress, and House Representatives.
How does it feel to be back in London?
I'm so excited, it's honestly my favourite city to travel to. As far as the meet and greets are concerned, it's true what they say. It can be a bit exhausting. Having adoring fans come up to you all day and tell you how much they love you, and how pretty they think you are REALLY takes it out of you, ya know?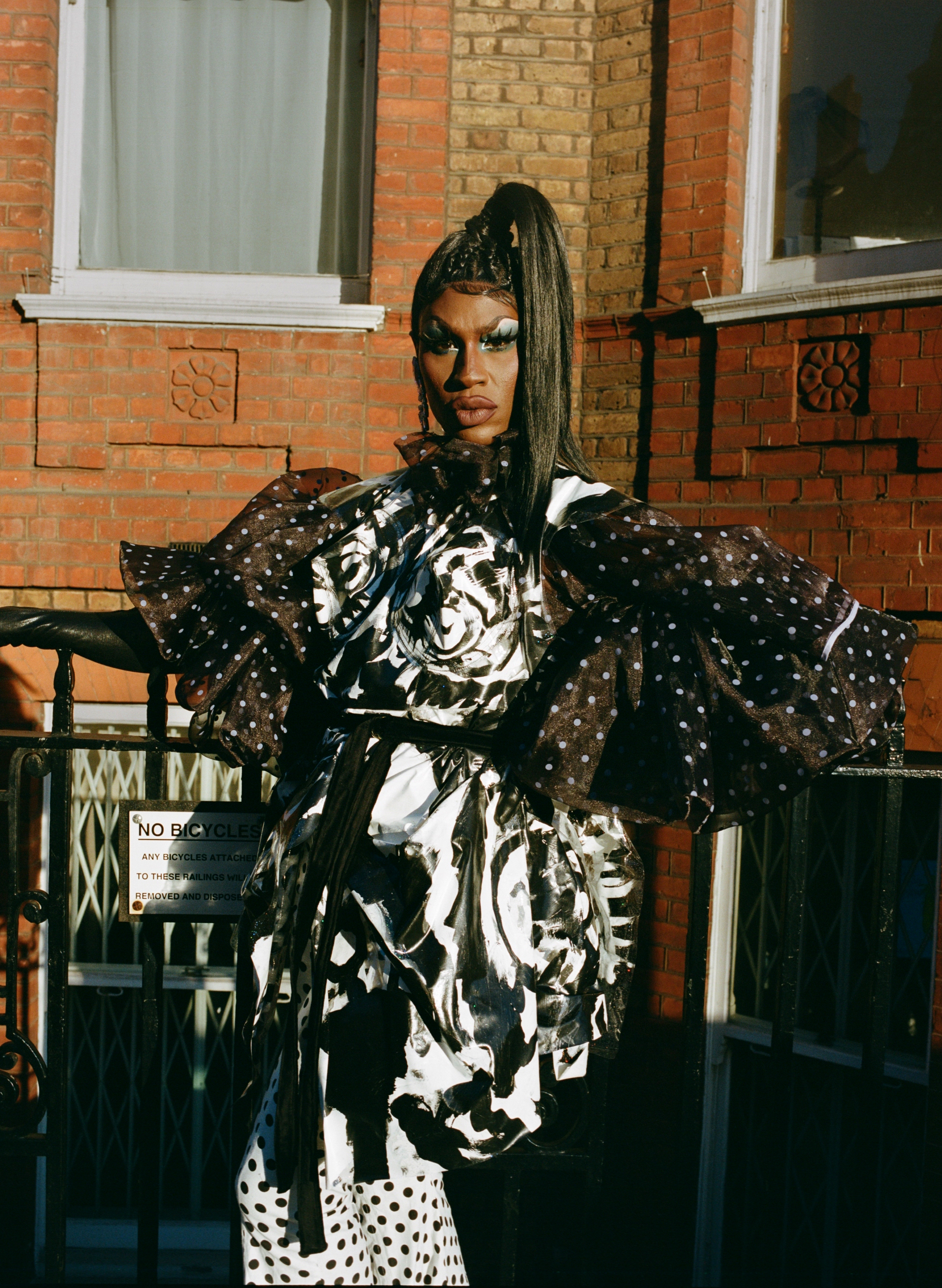 What's the craziest fan interaction you've ever had?
One time at a show in San Francisco, a fan walked in on me changing while she was looking for me in the bathroom. I really don't think that she expected to walk in on me naked, but she also didn't leave. We stood there staring at each other for a good while before I politely asked her to give me privacy.

Earlier this year you spoke out about being non-binary. How important is non-binary representation, particularly within drag?
I think drag is an art centered around authenticity. So for me, being authentic and open about my non-binary identity wasn't hard, because I had already shared those elements of myself with the public through my drag. I just choose to be open and vulnerable with my fans, because representation matters, and I want to continue to be a source of inspiration for anyone who identifies with me and has similar experiences.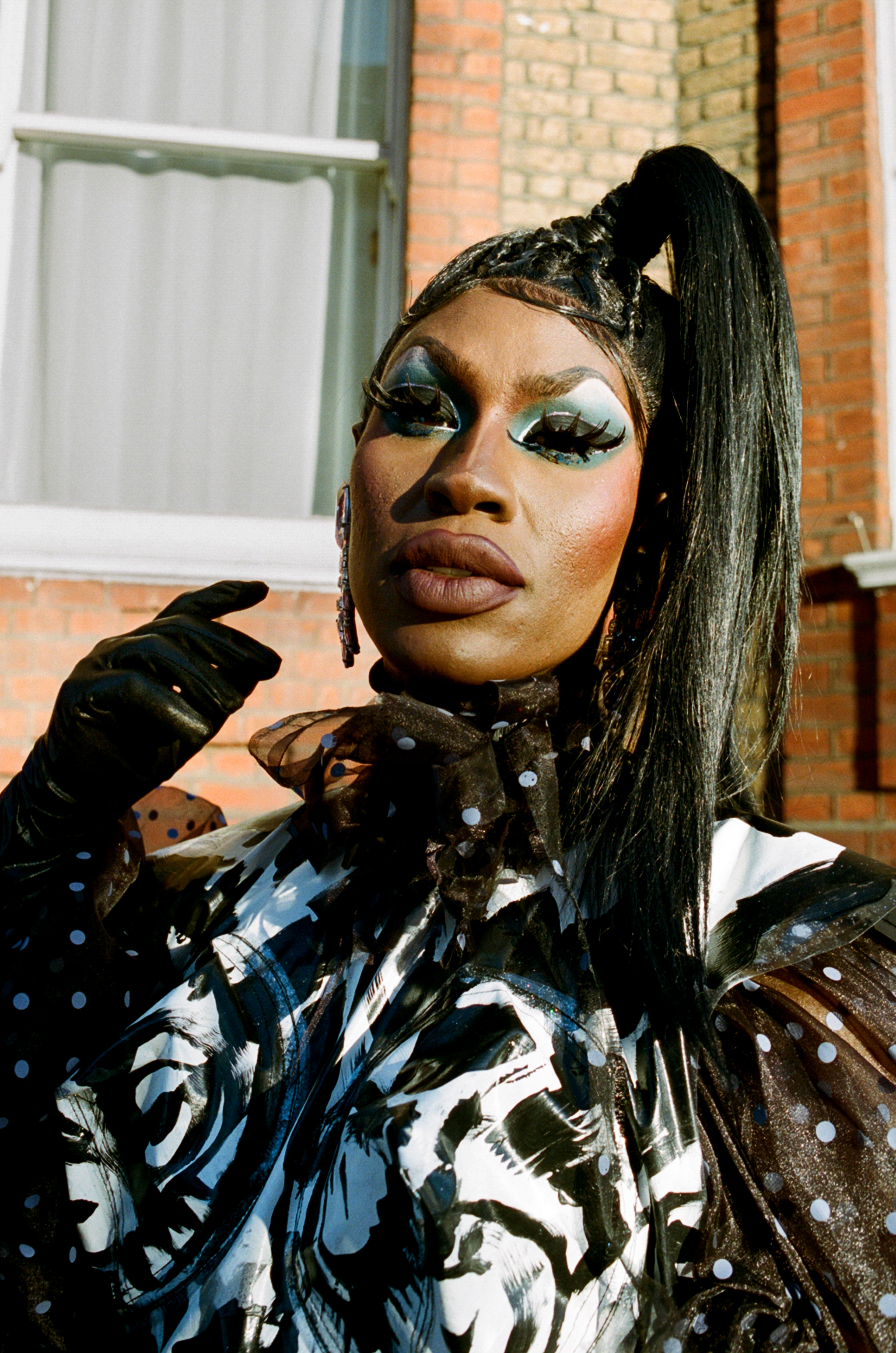 What do you have planned for the rest of 2020?
I'm going to be hard at work multitasking some fun creative projects, and tours. More details to come soon...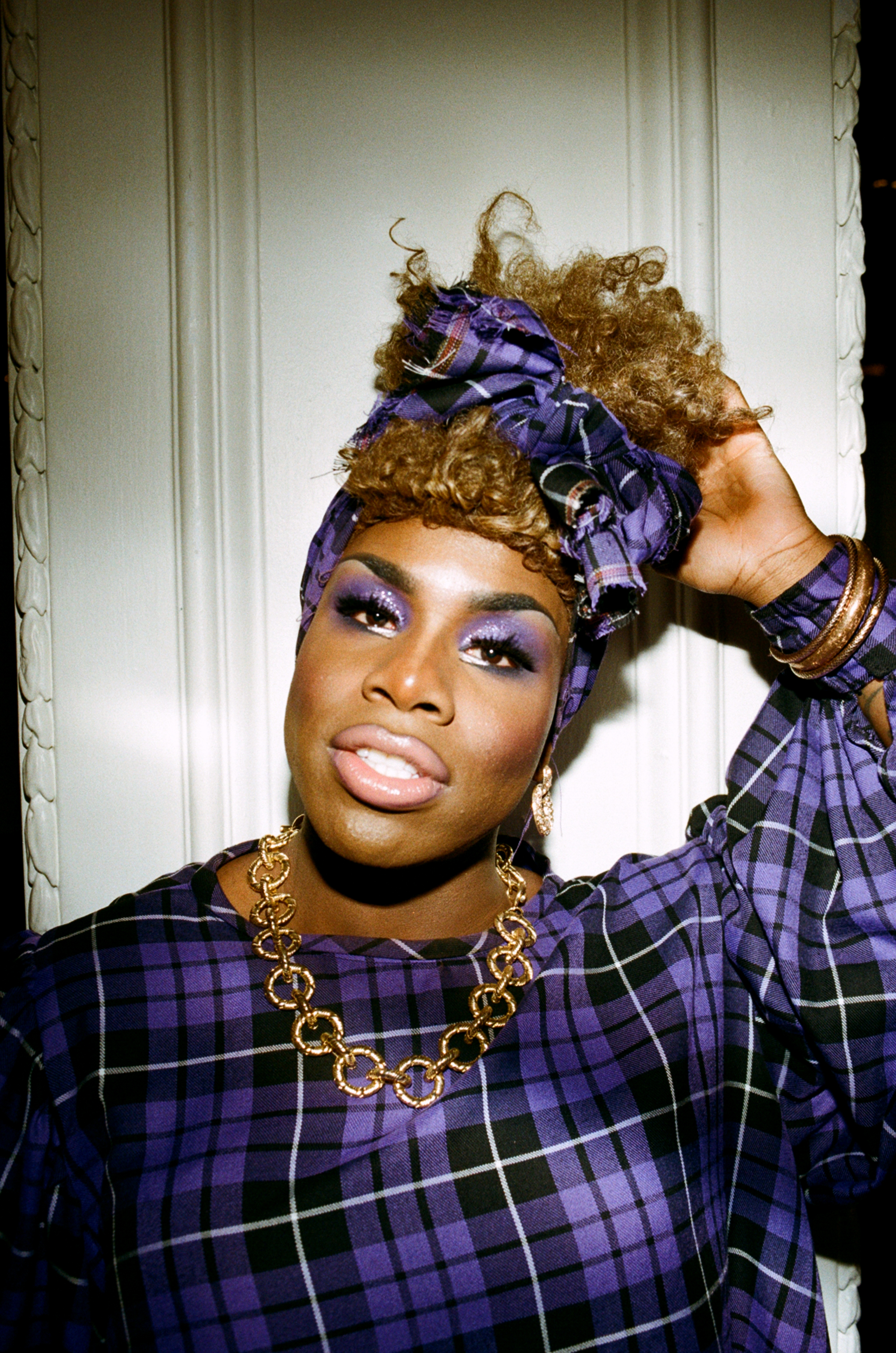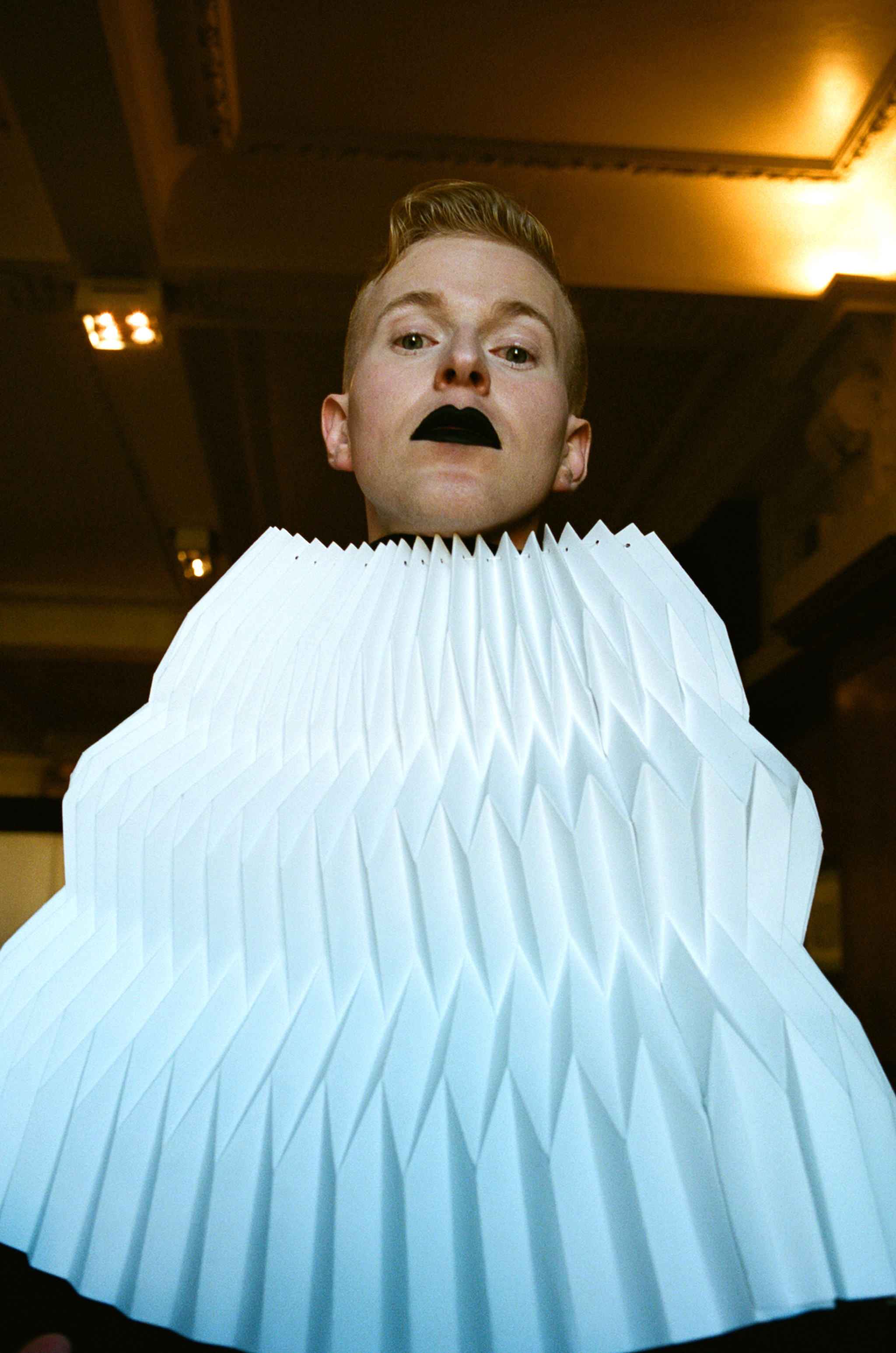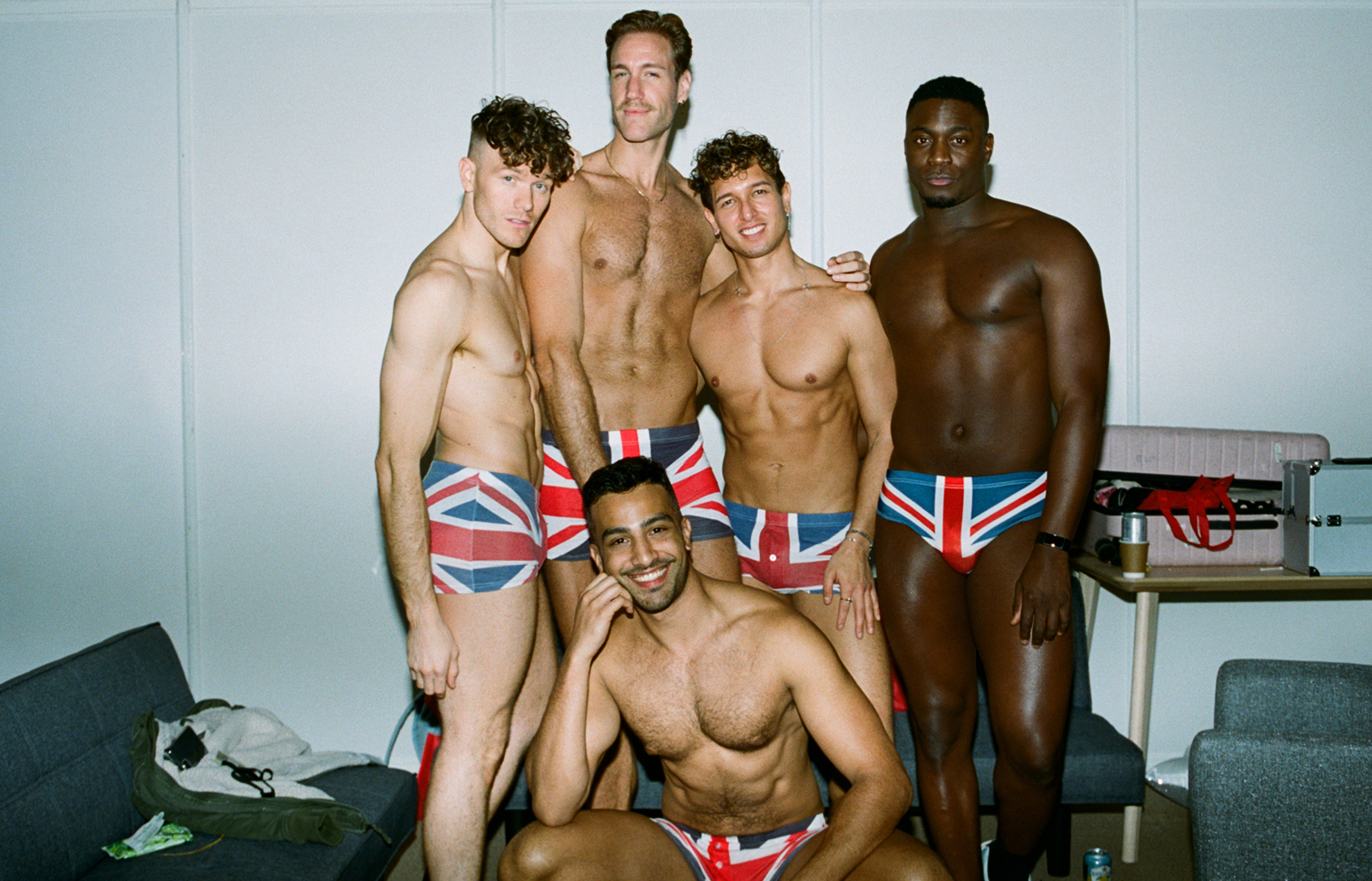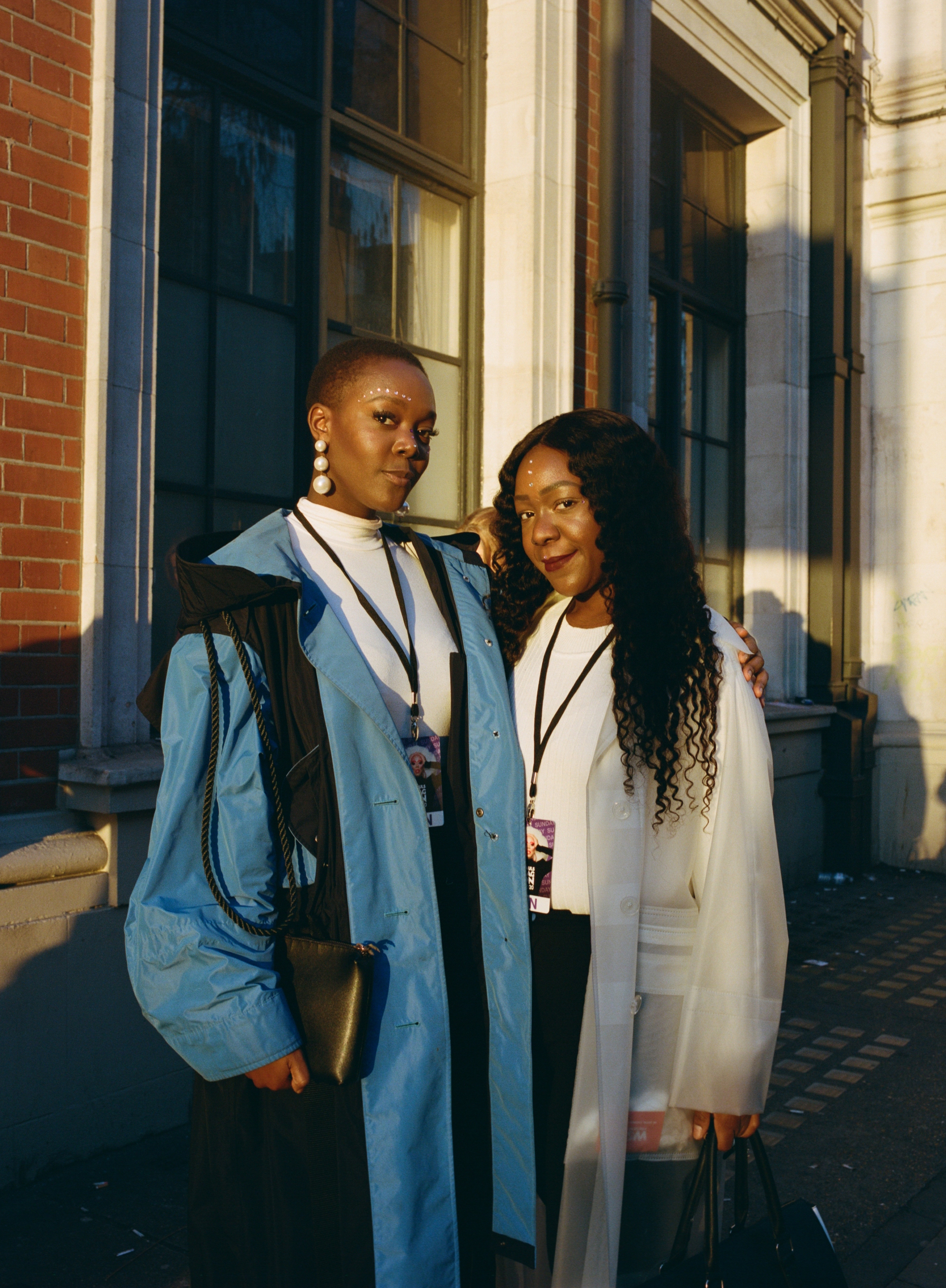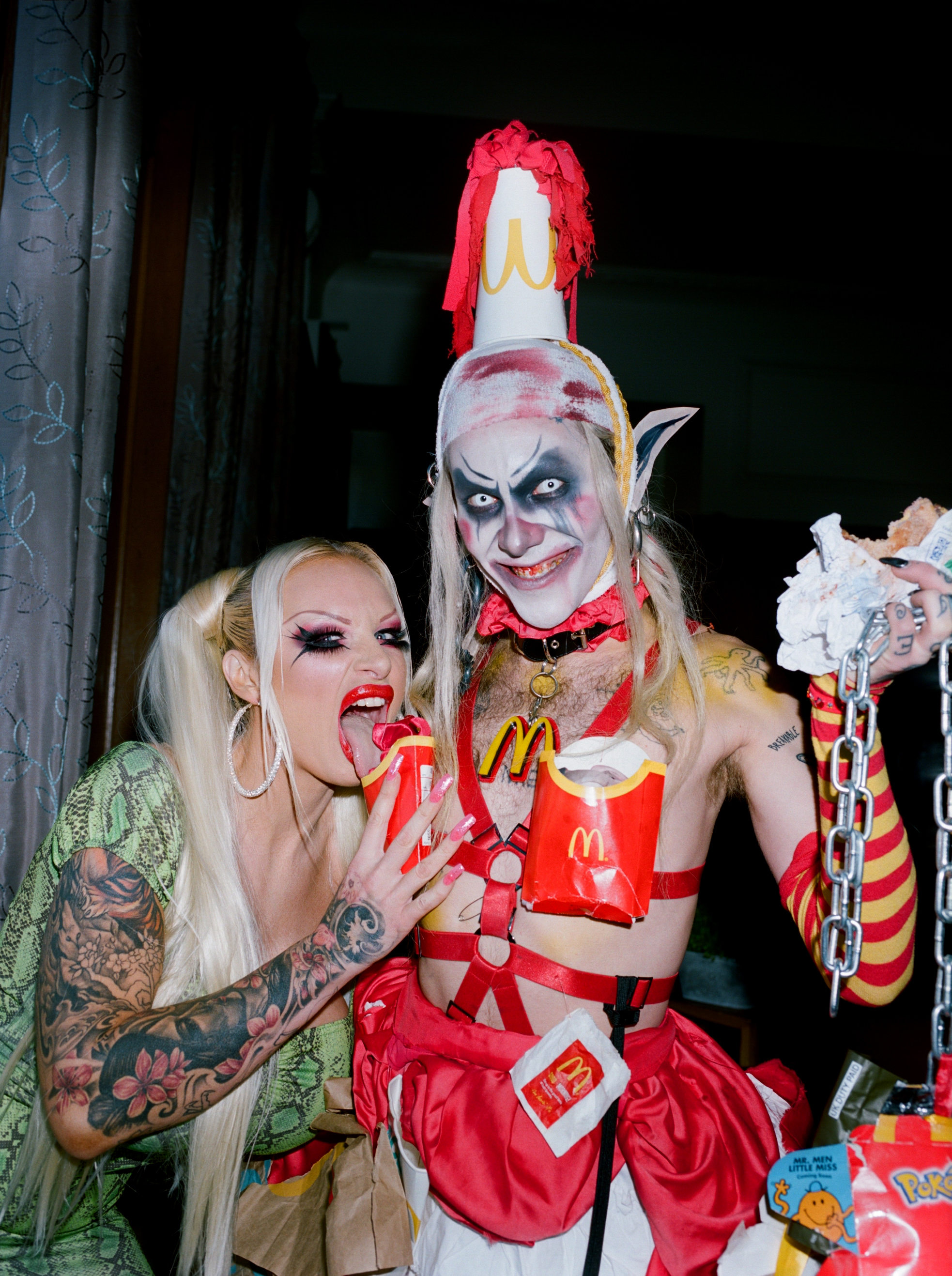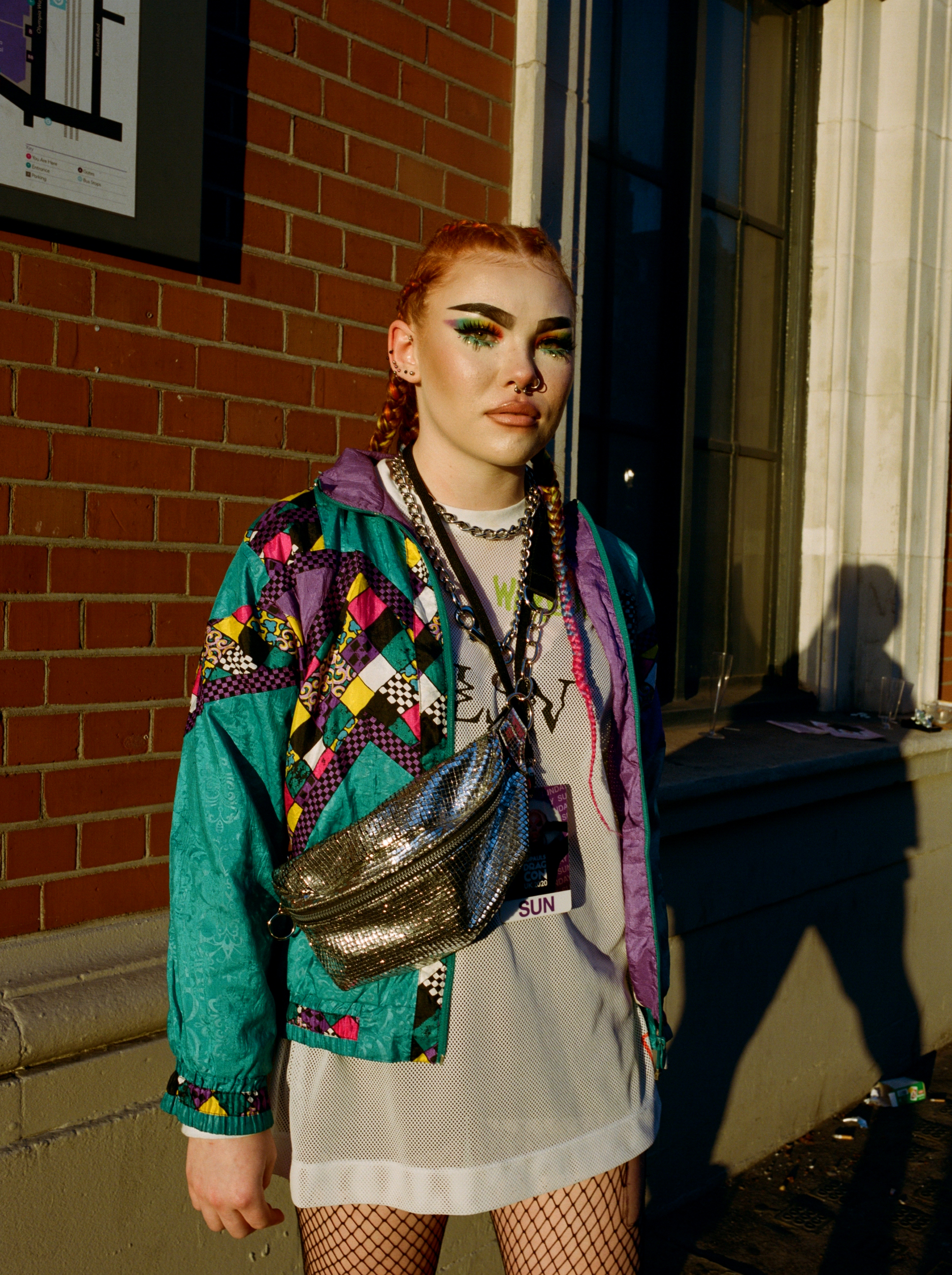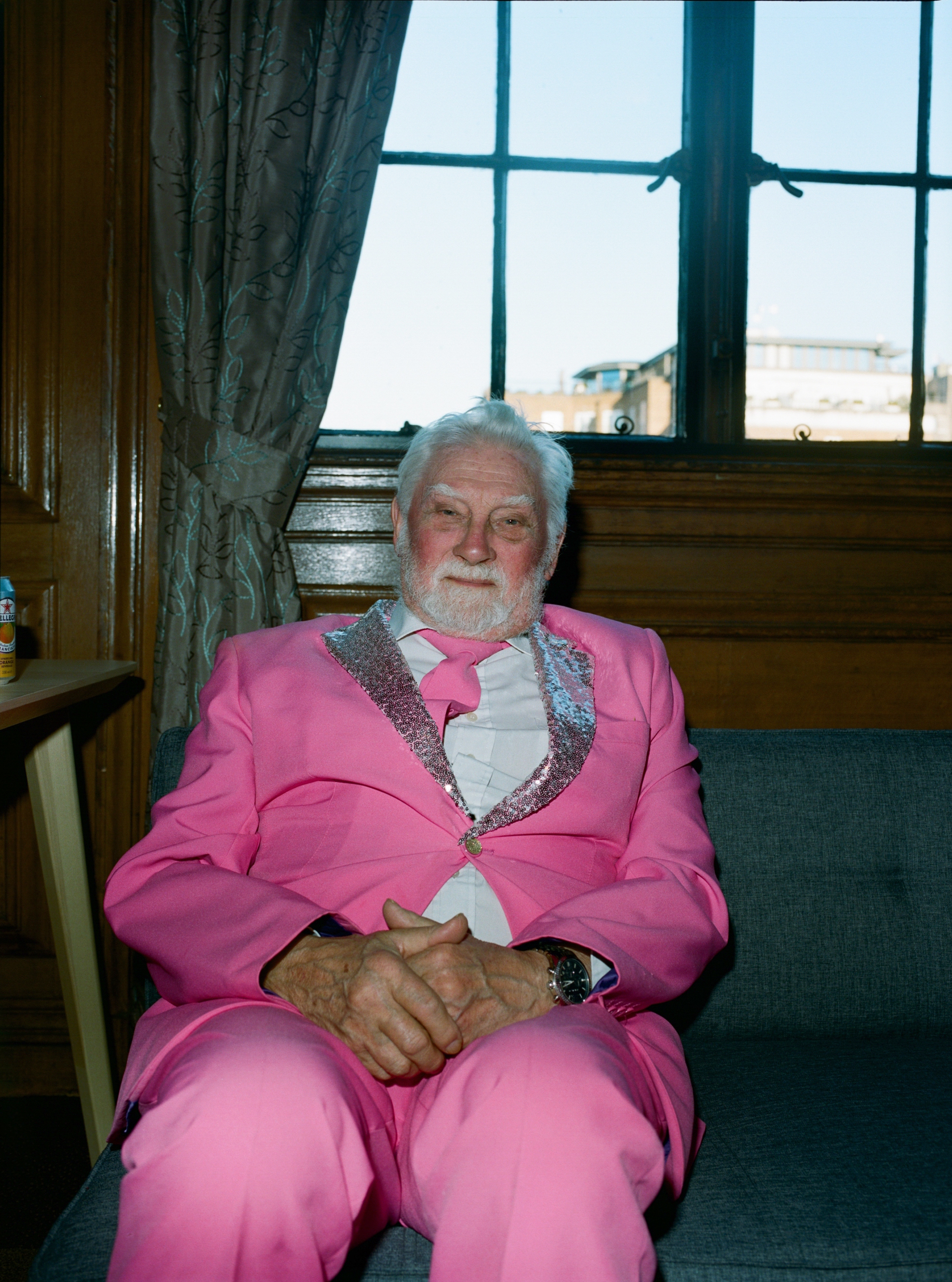 Credits
---
Interview Róisín Lanigan
Photography Heather Glazzard