Photography Mitchell Sams
Miley Cyrus walks Marc Jacobs' AW20 dance catwalk spectacular
The designer enlisted choreographer Karole Armitage to create a nostalgic-but-novel collection.
|
13 February 2020, 1:41pm
Photography Mitchell Sams
Just when we thought Marc Jacobs had settled into a groove, the designer upended everything again. For AW20, Marc created a shockingly modern dance spectacle with esteemed choreographer Karole Armitage that blew every other NYFW show out of the water. For Marc, it set a new agenda in terms of graphic, minimal fashion, laced with nostalgia for the chicness of the 60s and 70s, London mods, Parisian nouvelle vague, Jackie Kennedy and Roman La Dolce Vita.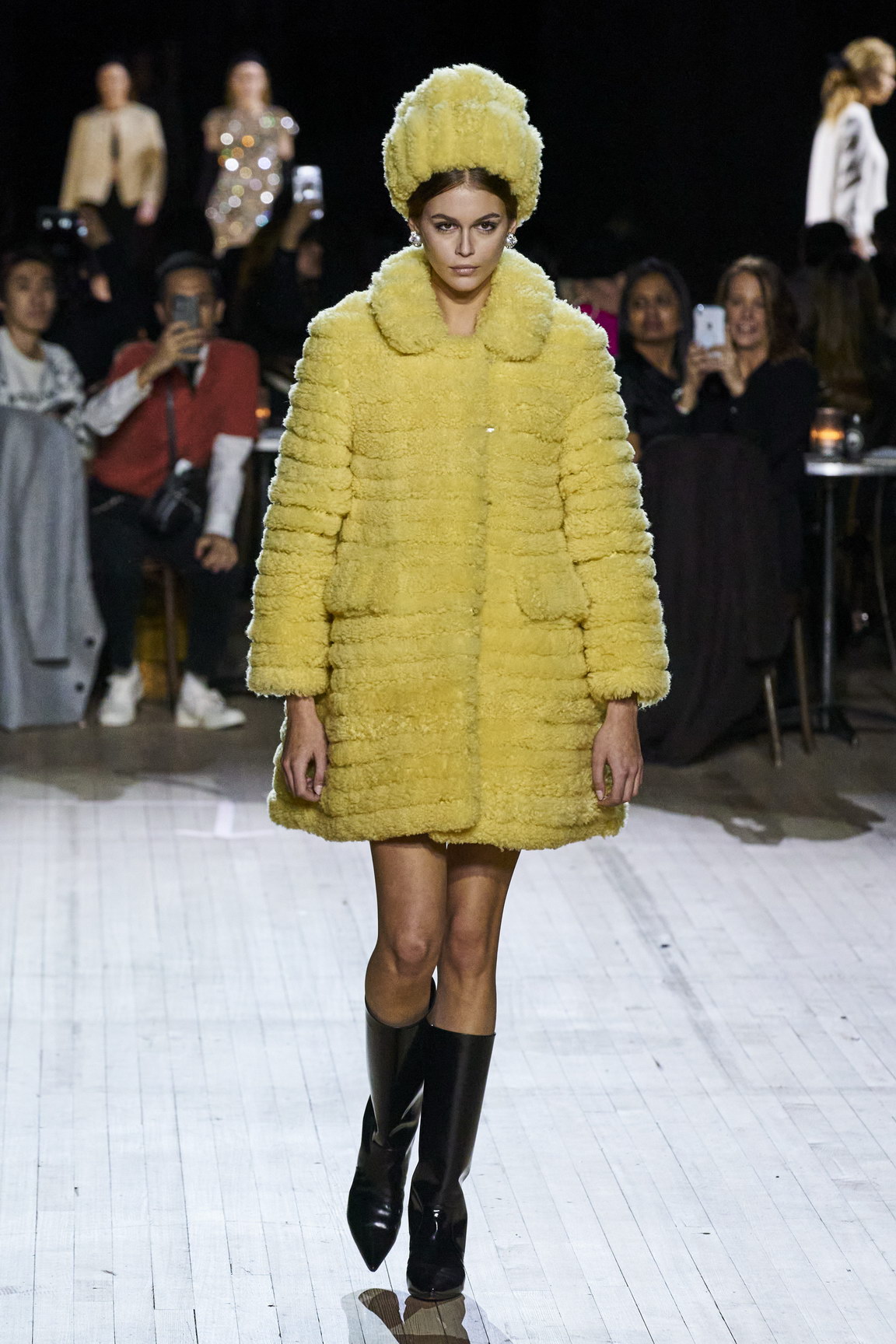 Guests walked into the echoing darkness of the Park Avenue Armory to be greeted by restaurant tables and chairs -- not worlds away from his set last year of picnic chairs -- through which the models wended their way. But instead of last season's bucolic scene, a spotlight fell upon Armitage herself, twisting her mini-dress clad body, before running through the audience. Then it fell upon Armitage's troupe, the as they moved -- forcefully yet with economy of movement -- across the open floor. The first models appeared in shift dresses and headscarves redolent of mid 90s Vogue Italia covers. It was a stylistic volte face; simple and restrained and exciting.
Of course, there were moments of drama, smaller than usual but with more force given their isolation among the simplicity. Bella Hadid, in a sequin gown, looked like a young Sophia Loren with bouffant hair; while her sister Gigi looked similarly cinematic in a white skirt suit and red hat. Miley Cyrus returned to Jacob's runway in a black bra top and pants. A pink feathered headpiece, a shimmering black gown -- the excess stood out amidst the starkness. The dancers, meanwhile, seemingly never ended their assault, contorting en masse.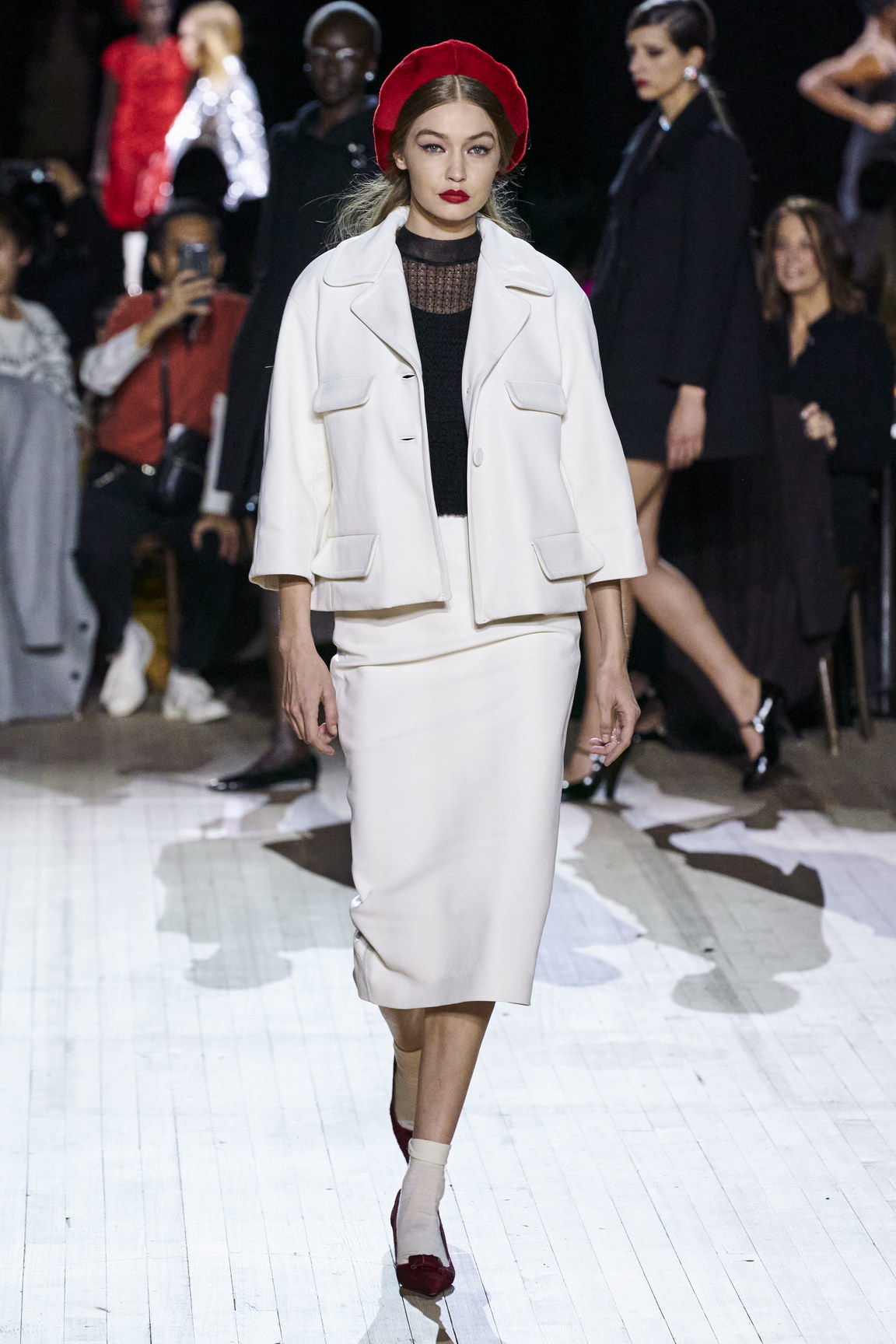 After what felt like an eternity of over stimulation and sound, the models disappeared, to be replaced by the dancers moving through the crowd. It was weird and quite fabulous to see people throwing themselves around with abandon, after a week of seeing women walk in very straight lines at great speed.
The models then reappeared in a line spanning the entire Armory, their multicolour appearances suddenly lit brilliantly in the gloom. Marc's controlled vision always seems to conceal a wild core -- this season seemed to be a collision of his extreme perfectionism and the roiling interior. The extremes of feeling, and the tension between them, are what make the designer so necessary.