Selena Gomez shares her cultural survival guide for quarantine
Looking for self-isolation recommendations? Selena's got you covered.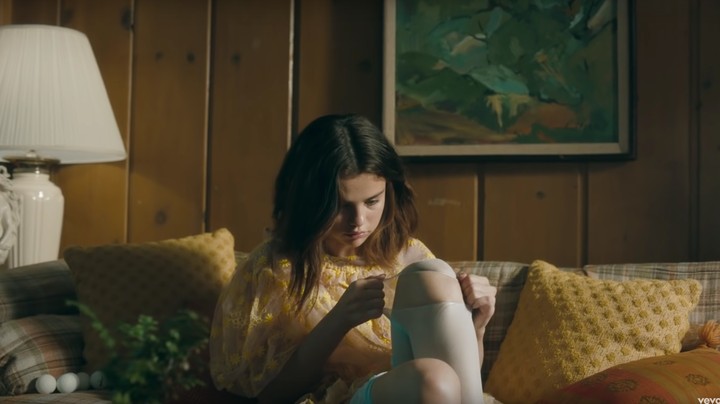 It's day 10 of lockdown. You've bled Netflix dry and can't bear to look at your Spotify for fear of Daily Mix 1. Suddenly, light breaks through your window, a choir begins to sing; a gospel has arrived, taking the form of a list of all the entertainment Selena Gomez has been into recently. Praise be.
"I shared a few lists in my stories of things I'm watching, listening to and reading to keep me positive and help pass the time," Selena wrote on Instagram on Tuesday. "Hope it helps you," she said, punctuating the statement with a sparkling heart emoji.
The lists include a range of great content suggestions, featuring cult films such as Jennifer's Body and Clueless, SNL reruns (a relatable queen), and certified TikTok banger "The Box". If you're feeling particularly cultured, you might like to try out one of Selena's more literary recs, such as Michelle Obama's best-selling autobiography Becoming, or a philosophical podcast like Oprah & Eckhart Tolle: A New Earth. Or, if a satisfying scroll is what you crave, SelGo knows that you absolutely cannot go wrong with getting lost down a @tinykitchentm rabbit hole for an hour or two.
The lists in their entirety are written out below. Thank you Selena, for granting us this gift.
Music
"If the World Was Ending" – JP Saxe feat. Julia Michaels
"You Say" – Lauren Daigle
"Snowchild" – The Weeknd
"The Blessing" – Kari Jobe, Cody Carnes, and Elevation Worship
"The Box" – Roddy Ricch
Films
The Invisible Man
Jennifer's Body
American Hustle
Uncut Gems
Clueless
Sugar & Spice
After the Wedding
Zodiac Election
Flirting With Disaster
TV
The Morning Show
Good Girls
Servant
Re-runs of Saturday Night Live
The Mind, Explained
Books
Becoming by Michelle Obama
The Undocumented Americans by Karla Cornejo
Villavicencio Signs: The Secret Language of the Universe by Laura Lynne Jackson
Podcasts
On Purpose With Jay Shetty
Wait Wait ... Don't Tell Me!
Oprah & Eckhart Tolle: A New Earth
Get Sleepy
Instagram accounts
@tinykitchentm
@jessicayellin
@selenagomez.doll
@chloeiscrazy
@nostalgia.video
Tagged: