Everything we know so far about Sex Education season 3
The kids of Moordale school are coming back to our screens soon...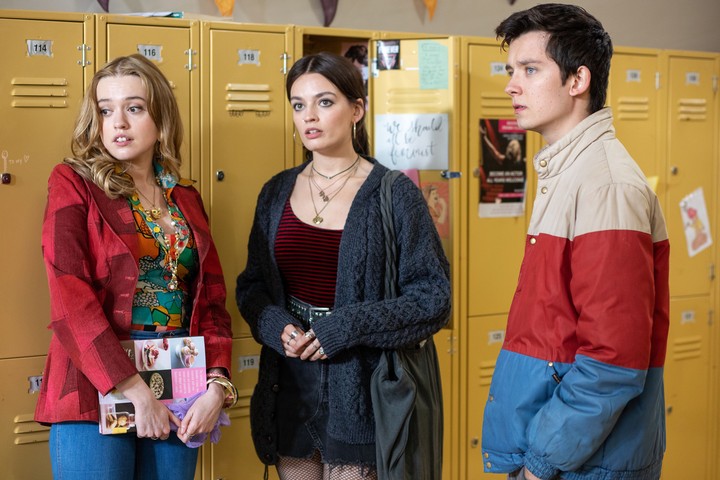 Believe it or not, it's been almost eighteen months since our screens were blessed with the latest series of Netflix drama Sex Education.
The last instalment of the show left so many loose ends to tie up, with Gillian Anderson's character Jean Milburn finding out she's pregnant and, of course, Otis finally confessing his feelings for Maeve, only for the voicemail to be deleted by Issac in one of the most frustrating cliffhangers we've seen in a while.
Like many other shows, production on Sex Education had to be stalled thanks to COVID lockdowns. The good news is that filming on the third series is now wrapped and the cast have been dropping hints on what we can expect when it's finally released later this year.
Here's everything we know so far…
Series 3 will have 'a different tone' and new characters
All of the main characters of the show will be returning this time around, but we can expect some new faces too, as well as a different feel to the show generally.
Netflix has officially announced the arrival of three new characters. Girls star Jemima Kirke is joining the cast as Moordale's new headteacher, taking over from last season's Mr Groff. We'll also be seeing singer-songwriter Dua Saleh as 'Cal', a student who clashes with Hope, and Jason Isaacs as Peter Groff, Mr Groff's more successful older brother.
Kedar Williams-Stirling, who plays Jackson, also explained how moving the shooting schedule changed the show: "I feel like it's going to be different because we also shot it in a different season. Normally we shoot in summer but because of Covid we had to shoot it in the winter.
"There's a whole storyline that happens where just the aesthetic of the whole thing changes. So without giving too much away, it's definitely a different tone this year and it's going to be exciting to see on screen."
There will be more focus on individual storylines
Making the series under restrictions meant that the show had to get a little more creative with their filming and, as a result, will focus more heavily on individual storylines.
Ncuti Gatwa, who plays Eric, opened up about how the new scenes were filmed in a recent Instagram live. "Everyone was so individual this season. We were so out of sequence. I'm very much looking forward to seeing it… I've only read everyone else's storylines. For me, that's always the most exciting part of a production, when you can look at the end product and look at everyone else's storylines."
Obviously the show wouldn't be what it is without its range of both hilarious and meaningful sex scenes. Emma Mackey, who plays Maeve, has confirmed that, despite the restrictions, there's still plenty more of those to come, telling PORTER: "We're all still, like, hugging and making… and doing intimate scenes."
We learn more about Eric's family and culture
Last season saw Eric getting involved in a kind of love triangle with French exchange student Rahim and school bully Adam. Season three however will delve deeper into Eric's family background.
"I can't talk about it too much but this season, Eric returns back to his culture a lot more and I think those scenes were very special," he recently said.
"Just kind of having a set where the majority of people were Black was really great and really powerful and representing Eric's culture and his family, those are always very quite profound moments."
He added: "In season one, there's a scene where he goes to prom in a full African outfit and in a Nigerian headdress and I was just like, 'Wow, I'm on a Netflix set, a big set, representing a culture that doesn't normally get represented, representing a character that doesn't normally get represented. This feels good."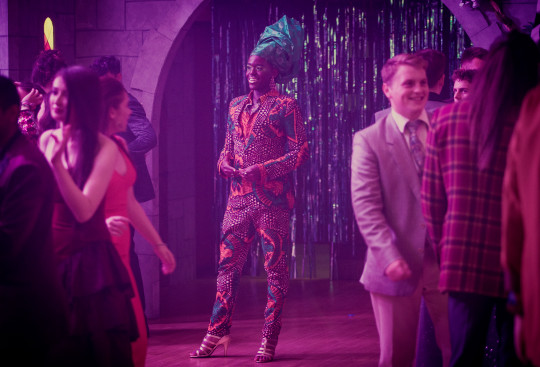 We don't find out what happened after season two's massive cliffhanger straight away…
Although you're probably desperate to find out what happened after Otis declared his love for Maeve after the last episode of season two, looks like the new series won't give us the answers we really want straight away. Asa Butterfield, who plays Otis, has shed some insight into what fans should expect, saying that the new series starts quite a bit of time after the last one ended.
"There's a bit of a time-jump since the season two cliffhanger," he said. "Otis is back at school but he's got different things on his plate. He's grown up a bit and become slightly more sassy. It's been fun to portray his newfound charisma. Don't worry, though, he's still tragically awkward too."