9 of the greatest fashion moments from on-screen villains
If looks could kill, these iconic style moments would leave us for dead.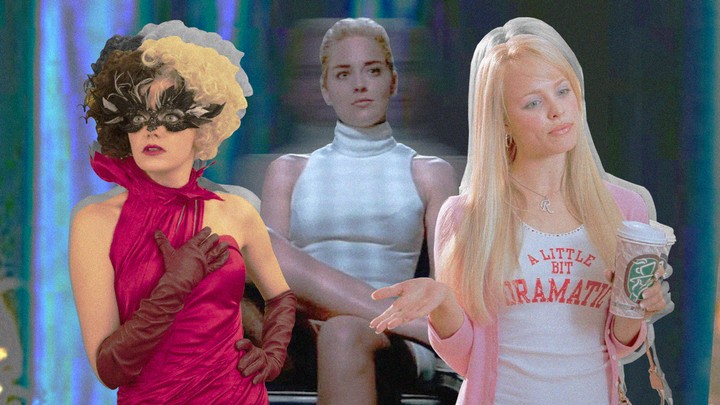 What makes an evil fashion moment? Is it a dark cape and a witch's hat, or a little black dress with a stiletto heel? There's no single style formula for exerting a reign of terror (after all, it's much scarier to imagine that evil hides in plain sight). However, one thing all the best villains have in common is an impeccable sense of style. Main character energy might have taken over TikTok, but if you really want to make an entrance, don't be the main character. Be the villain.
From assassins and outlaws to high school mean girls, killer looks have been adding high drama to cinema ever since, in 1939, The Wicked Witch of the West flew across our screens on a broomstick, swathed in an ominous black cape.
With a long legacy of stylish movie and TV villains wearing outfits to die for, we decided to look back at some of the fiercest fashion moments the baddies have blessed us with over the years.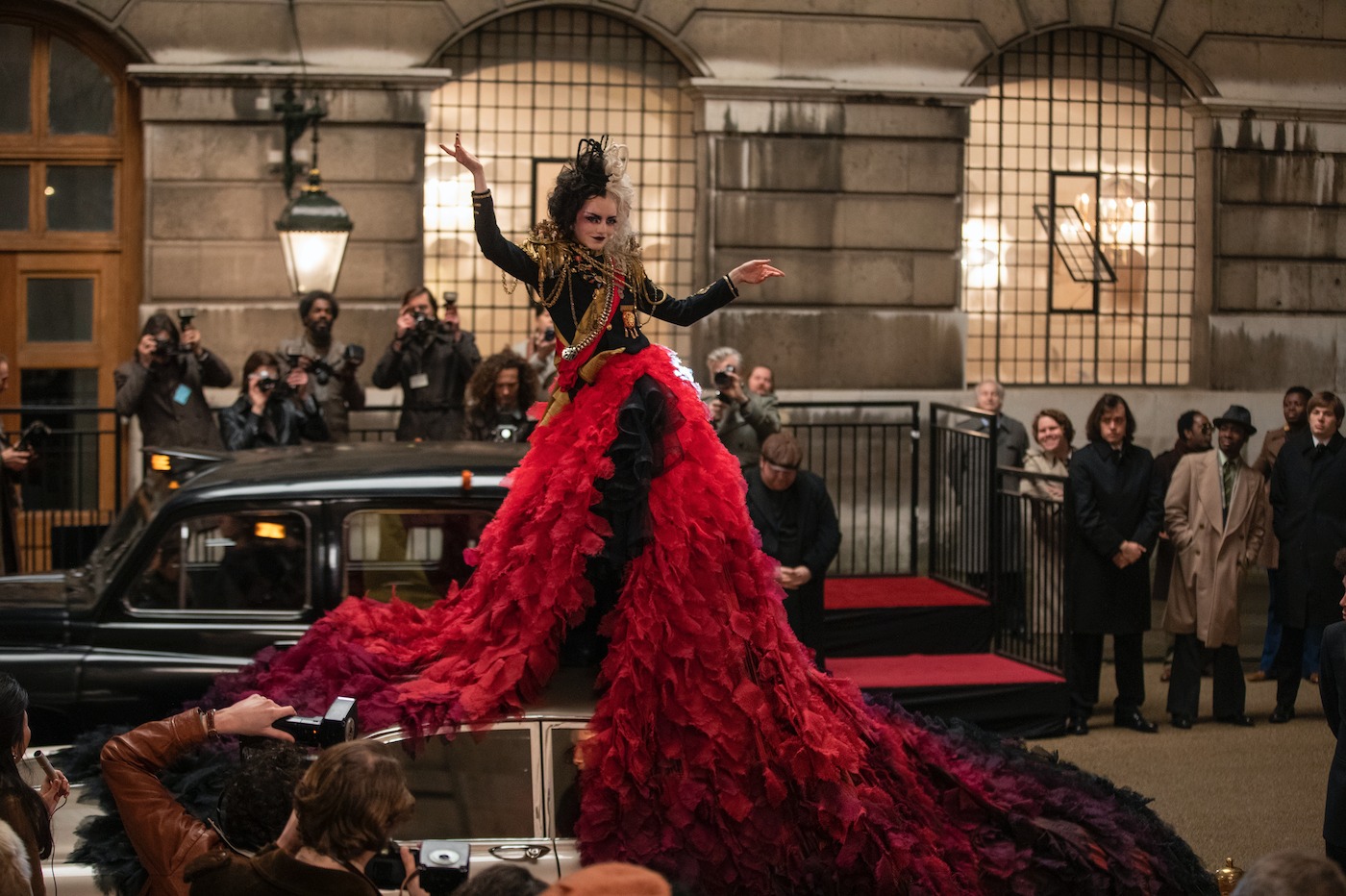 Cruella de Vil, Cruella
When Cruella de Vil first sashayed onto the screen as a cartoon in 1956, her fur coat, red gloves and little black dress instantly elevated her to one of Disney's chicest villains. The Dalmatian coat she lusts after has become an iconic classic; the stuff of fashion dreams, but real nightmares. For the 101 Dalmatians villain's latest reincarnation, Emma Stone transforms the role into an aspiring fashion designer in 1970s London. The city is in the midst of a fashion and music revolution and Estella's leather punk-inspired looks reflect this while hinting at the toughness of a villain in the making. The most iconic style moment is when she sets fire to a white jacquard silk cape to reveal a tight fitted red gown beneath. For Estella, fashion is power. A killer look is the ultimate form of domination and she's willing to do just about anything to get it. Vanity and materialism might lead to her downfall but at least she'll look glamorous when it happens.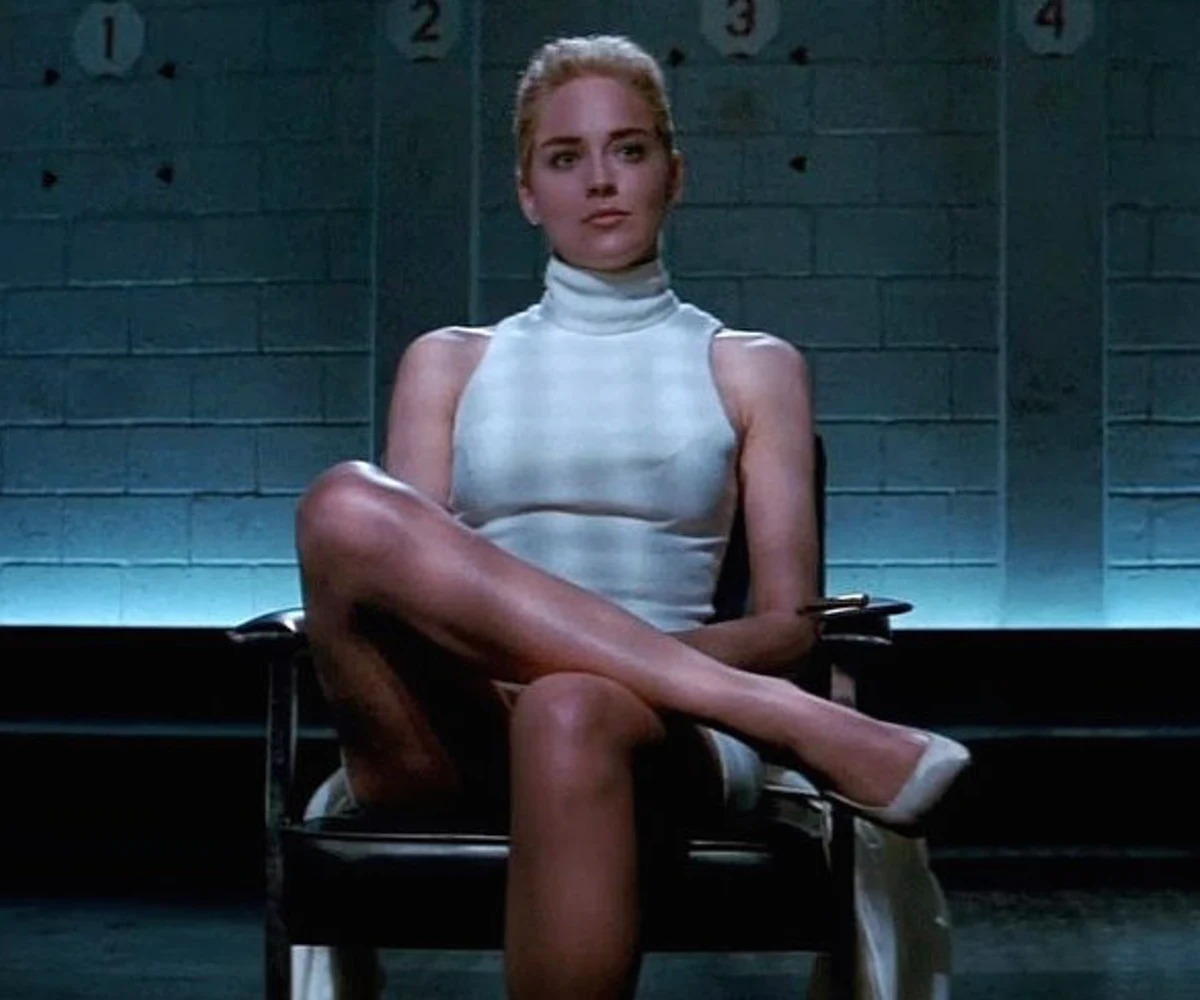 Catherine Tramell, Basic Instinct
Catherine Tramell's most iconic outfit is as much about what she isn't wearing as what she is. In the stone cold interrogation scene, Sharon Stone's character Catherine crosses and uncrosses her legs, revealing that she's wearing nothing underneath her tiny white dress. It's a subtle but calculated distraction technique to throw off the men who are questioning her. Costume designer Ellen Mirojnick designed the outfit from scratch. "I like the choice of white," she said. "It is in opposition to black. There is always tension in opposition. I like to use white in unexpected ways." Catherine's style subverts our expectations of the femme fatale. For the most part, she favours a 90s minimalist look made up of soft fabrics, neutral tones, knitwear and leggings. It's the white dress, however, that goes down in film fashion history. Sensual yet demure; understated but deadly. It sums up Catherine's icy cold psychopathy.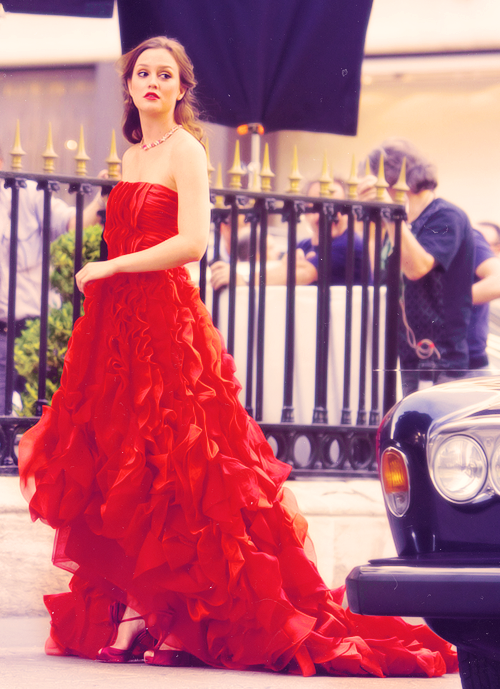 Blair Waldorf, Gossip Girl
In her five year tenure as Queen B of Gossip Girl, Blair Waldorf served up look after look. The character's polished, preppy style is quintessentially Upper East Side, inseparable from the wealth and social status she wields in order to always get her own way. One of her most memorable outfits is the red ruffled Oscar de la Renta gown she wears in Paris in season 4. Blair is never one to turn down the opportunity to dress up, and in this look she could've stepped straight off a red carpet. Costume designer Eric Daman described the inspiration behind the clothes Blair wears in the Paris episodes as "Gossip Girl couture" and this show-stopping look certainly lived up to that title. "I wanted it to just take it to the next level," he said. "I wanted the girls to look sparkly and amazing and just a little more over the top than usual — a fashion free for all!"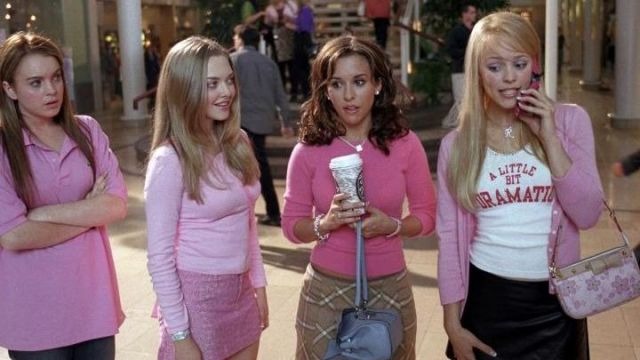 Regina George, Mean Girls
Girl World has a lot of rules — for instance, "on Wednesdays we wear pink!", duh — and fashion is key to the plastics' reign of terror at North Shore High. Regina George encapsulates this in her ultra-feminine Y2K style consisting of miniskirts, saddle bags and, of course, plenty of pink. When Cady hangs out with the plastics at the mall for the first time, Regina wears a pink cardigan and black mini. Her slogan T-shirt with "a little bit dramatic" printed across it is very 00s Britney. And while the phrase turns out to be a huge understatement, the tee has inspired countless imitations (including Ariana Grande's "Thank U Next" version) that seem to be making their way back to the 00s-inspired Depops and TikToks du jour. How fetch!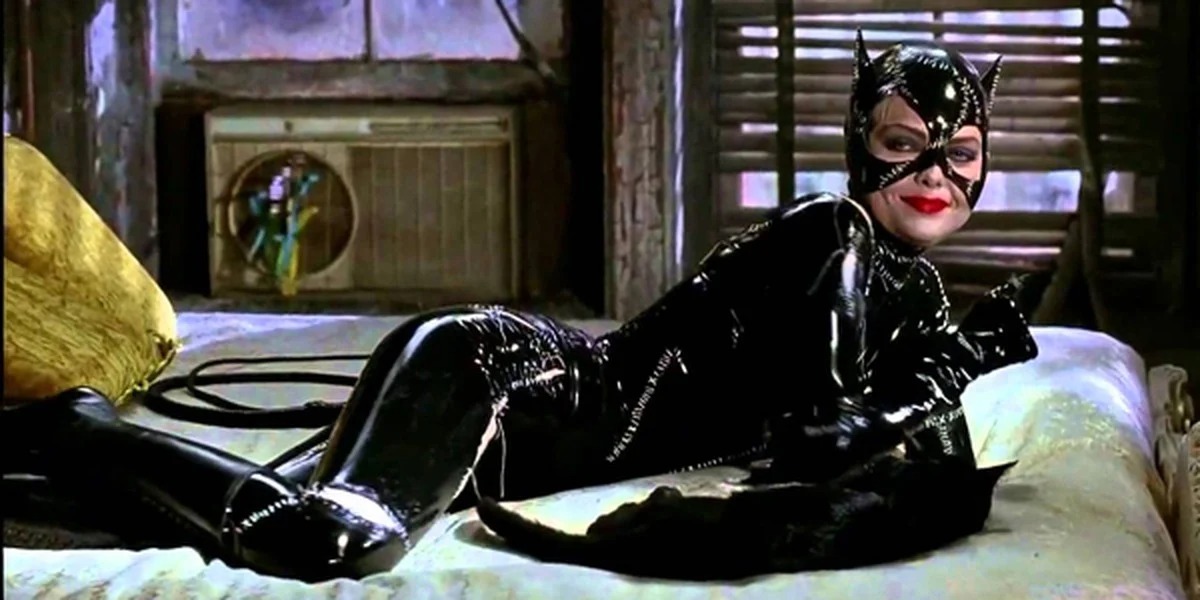 Catwoman, Batman Returns
Catwoman's latex catsuit oozes sexuality. The instantly recognisable look has been inspiring Halloween costumes for decades — truly a mark of a great movie villain fashion moment. While Zoe Kravitz is the latest to take on the iconic role in The Batman, due for release in 2022 (she embraces the character's powerful sexuality in a leather trench coat with lace up boots and fishnets), it's Michelle Pfeiffer in Tim Burton's 1992 Batman Returns who rocks the most memorable feline look. Her transformation from drab and frumpy Selina Kyle is complete when she puts on the catsuit; an outfit that wouldn't look out of place in a fetish club. "It was the most uncomfortable costume I've ever been in," the actress has said. "They had to powder me down, help me inside and then vacuum-pack the suit. The mask was smashing my face and choking me… we had a lot of bugs to work out." Michelle's suit featured visible stitching that starts to unravel as her character becomes increasingly unhinged; an excellent example of costume reflecting plot and character arc.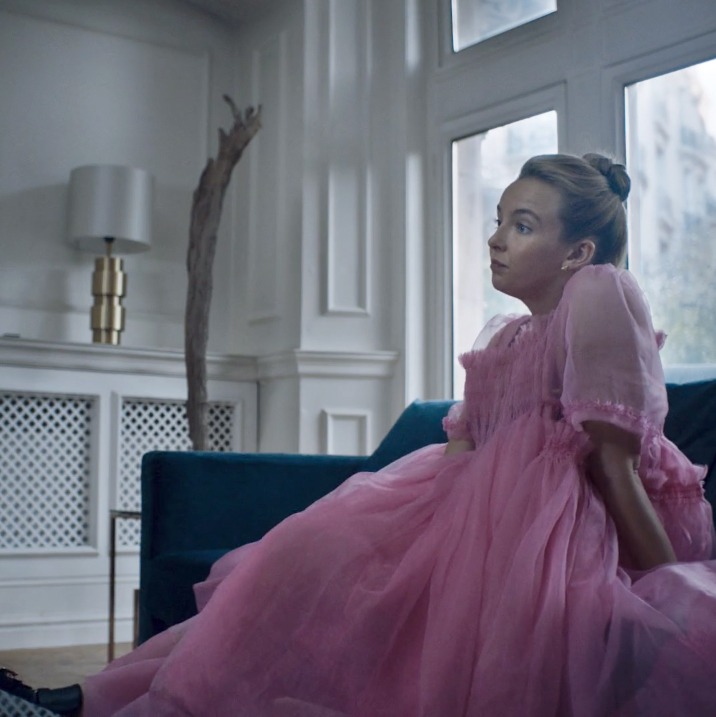 Villanelle, Killing Eve
Villanelle's most memorable outfit is deceptively innocent looking. The Molly Goddard moment from the show's first season instantly became a huge talking points — the contrast between the uber feminine, pastel candyfloss frock and Villanelle's ruthless nature is jarring. Stomping through Paris surrounded by clouds of pink, the dress takes up space and is hardly lowkey, revealing just how confident Villanelle is that she'll get away with her crimes. It's the outfit that inspired headlines, but it wasn't her only major fashion moment. Indeed, Villanelle seems to be as committed to showing up in a bold outfit as she is to killing people. 'Overdressed' just isn't in her vocabulary.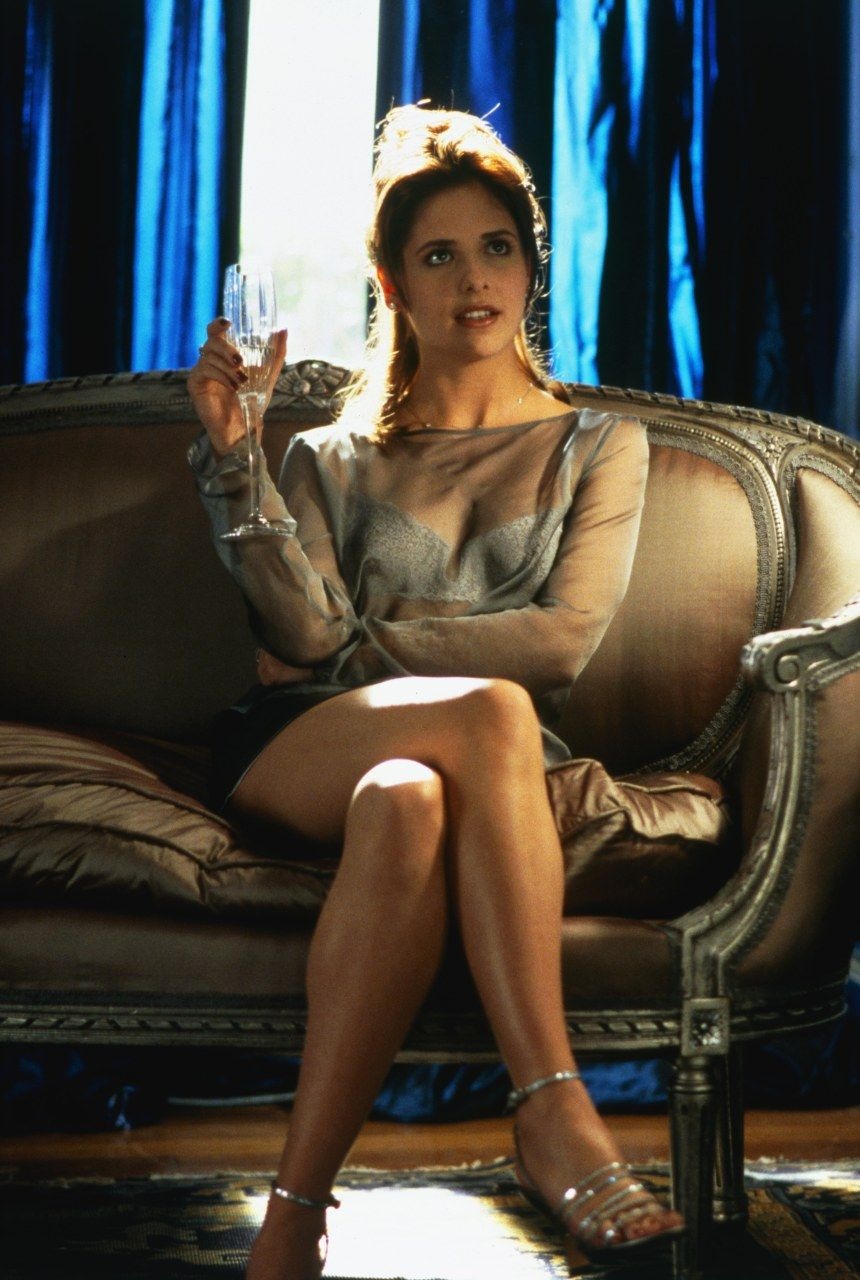 Kathryn Merteuil, Cruel Intentions
Look… yes, step-siblings Kathryn Merteuil and Sebastian Valmont are awful people with a relationship bordering on incestuous but they are undeniably well-dressed. Who could forget Kathryn's iconic line: "Whenever I feel the temptation of peer pressure, I talk to God and he helps me through the problem," as she touches her iconic crucifix coke necklace? The high school villain spends most of the film scheming over revenge plots in an array of slinky minimalist sheer and lace outfits, but her best look? The see-through silver top, miniskirt and silver sandals worn to confront her step-brother Sebastian while nursing a glass of champagne, all the while maintaining her signature steely cool demeanour.
Heather Chandler, Heathers
In the opening scene of cult 1989 teen flick Heathers, Heather Chandler ties her hair up with a giant red scrunchie. The scrunchie is not just an accessory though, it's a metaphor, one that symbolises her power and popularity. As the ringleader of the top clique, Heather uses this power to play spiteful tricks on other students, get into college parties and control everyone around her. The film goes heavy on the shoulder pads, but Heather's most iconic look is one that holds up through a modern lens: the red dress she wears with a pearl necklace to a Remington college party with Veronica. Heather's not one to miss an opportunity to do some social climbing, so her look is calculated and considered. While she looks hot, the night doesn't exactly go to plan as she screams at Veronica, "I brought you to a Remington party and what's my thanks? It's on the hallway carpet. I got paid in puke!" Iconic.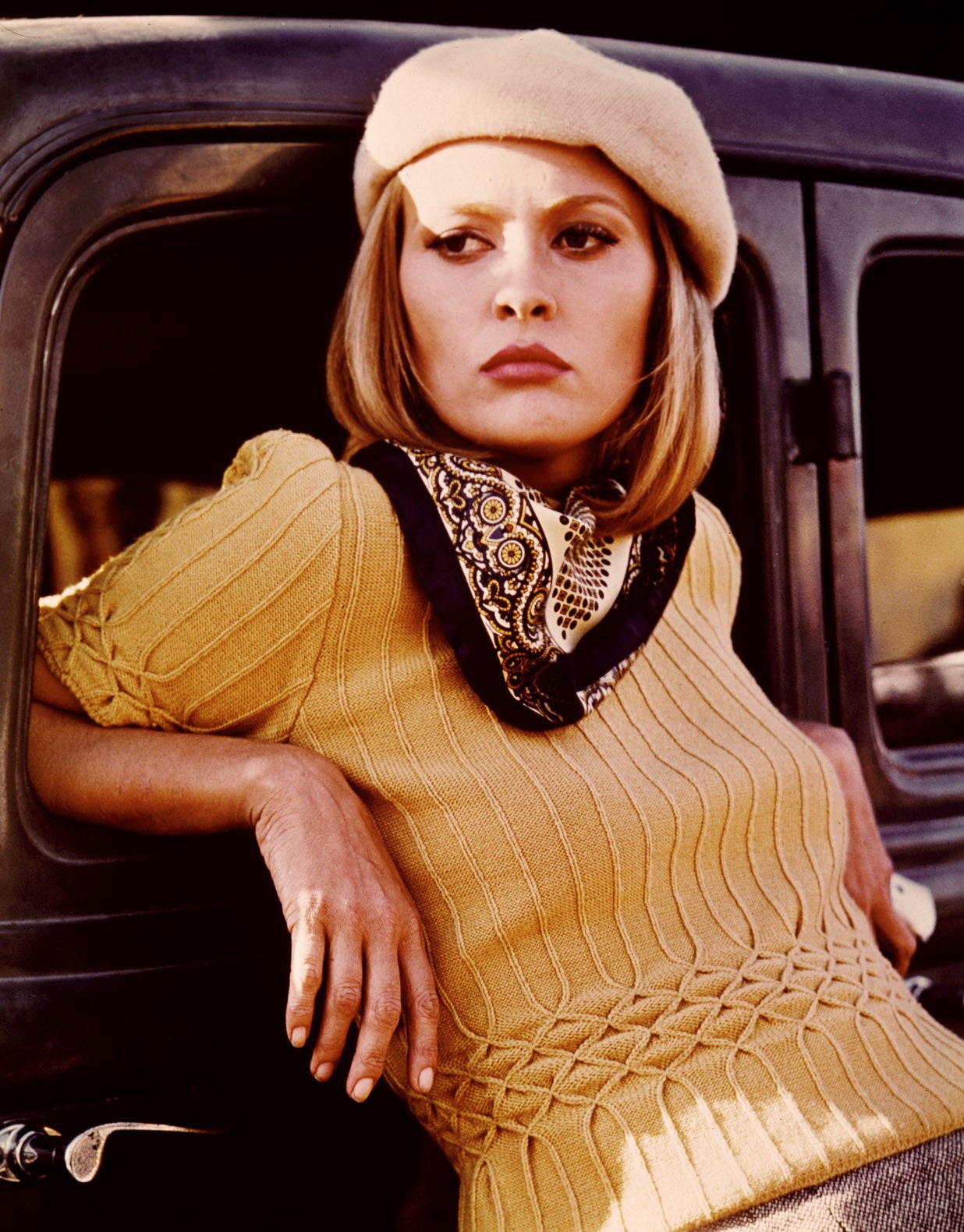 Bonnie Parker, Bonnie and Clyde
Armed robbery never looked so chic! When Bonnie and Clyde was released in 1967, a wave of attempted bank robberies swept across the US. But the movie also had a major influence on the style of nation, with thousands of women rushing out to get their hair cropped into neat bobs which they topped with berets to emulate Faye Dunaway as Bonnie Parker. In a wardrobe of slinky silhouettes and minimalist midis, Bonnie's style is 1930s glamour meets masculine tailoring. In one of the character's most iconic ensembles, she exudes effortless elegance in a neutral sweater and skirt combo, accessorised with a signature beret and silk printed scarf. A gun at the hip completes the look. Winning Theadora Van Runkle an Oscar nomination for Best Costume Design, Bonnie's effortlessly fluid style has endured through the decades, likely because her outfits are so easy to imitate. Bonnie and Clyde's life on the run wasn't always glamorous but they looked cool as hell while they lived it.