Images via Depop. Collage by Douglas Greenwood
The hottest Harajuku fashion on Depop right now
From rare Hysteric Glamour denim to 90s Walter van Beirendonck grails, here are the must-cop pieces currently available on the resale platform.
|
27 September 2021, 9:40am
Images via Depop. Collage by Douglas Greenwood
Harajuku has long been Tokyo's hub of spectacular street style. After the area between Shibuya and Shinjuku was redeveloped to host the 1968 Olympic Games, a distinctive subculture began to emerge from the district. Those who hung around the neighbourhood were named the Takenoko-zoku ("Bamboo Tribe"). Wearing baggy, brightly coloured clothes, they'd dance to music played from boomboxes in the nearby Yoyogi Park. By the mid-'70s, the Bamboo Tribe were a regular feature, mixing with newer, smaller subcultures which would eventually evolve into the Lolita, Decora and Urahara style tribes which the district is now best known for.
One of the primary reasons that Harajuku became the nexus of Tokyo youth culture was the area's Hokosha-Tengoku, or Hokoten ("pedestrian paradise"). From 1977 to 1999, Harajuku's main street was closed to traffic every Sunday, creating an ad-hoc catwalk for style-conscious teenagers to come and show off their new clobber. The Harajuku Hokoten became particularly famous because of its role in allowing different style subcultures to mingle. Sadly, in 1999 the Hokoten was ended after opposition from local residents, but the district remains a place where teenagers congregate to dress up, meet friends and go shopping.
Harajuku fashion had its heyday in the late-90s and early 2000s, with the flamboyant styles of Tokyo's youth being exported to the rest of the world through Shoichi Aoki's street style magazine FRUiTS. Although FRUiTS folded in 2017 because, according to Aoki, there were no more cool kids to photograph, the brands which were popularised on the streets of Harajuku have enjoyed a revival since the legendary magazine closed its doors. Whatever the reason, Depop has become the primary place for those in the West to cop pieces from the coolest Harajuku brands — here's a few of our favourites on the app right now.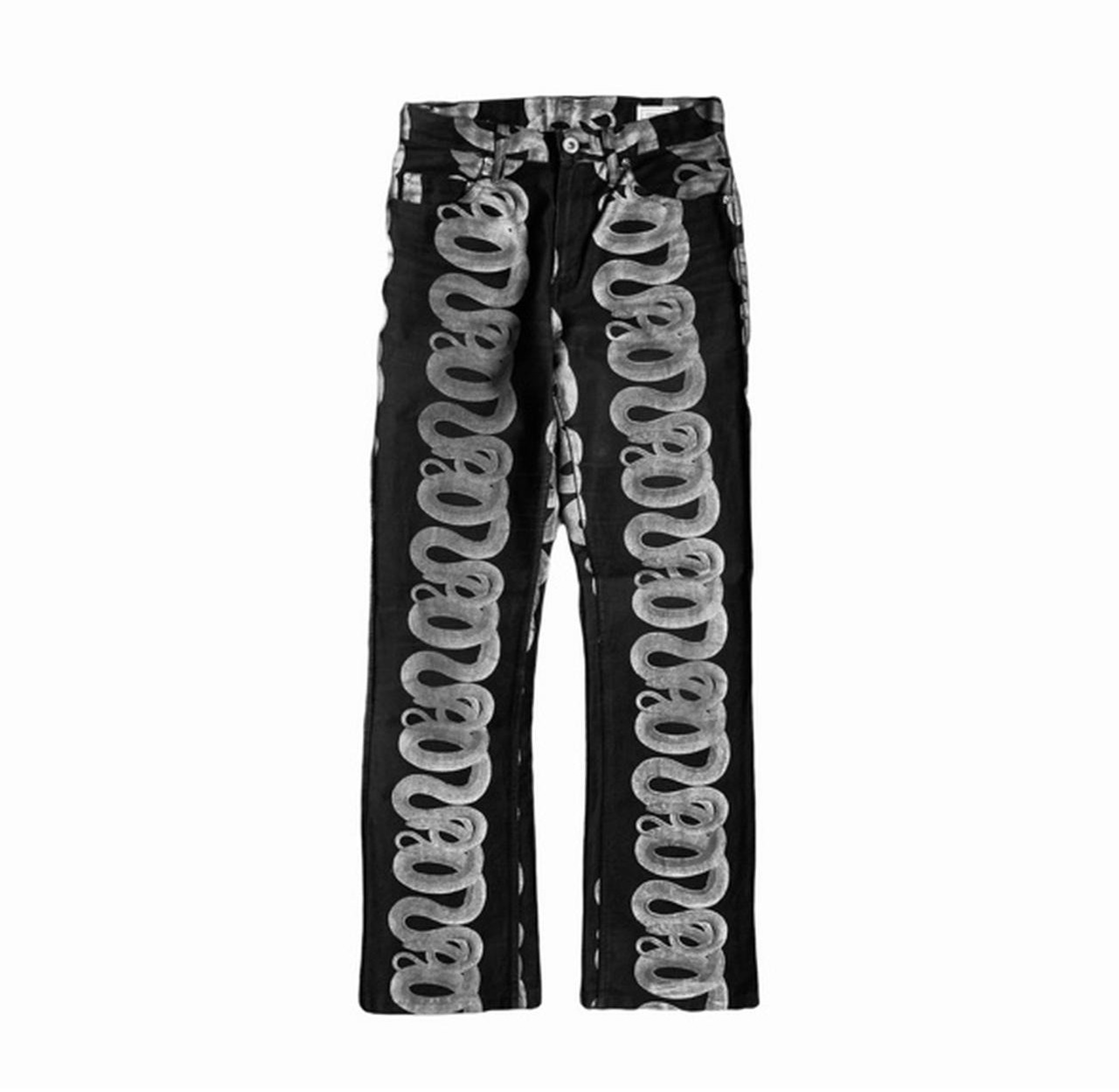 Hysteric Glamour Snake Print Jeans
Hysteric Glamour founder Kitamura started off his fashion career producing shows and designing for the brand Ozone Community. When he started Hysteric Glamour in 1984, Ozone Community loved him so much they decided to back the brand financially. The magazine CUTiE was quick to pick up on Hysteric Glamour, with the legendary Harajuku stylist Sonya Park becoming Kitamura's in-house stylist. The brand gained in popularity throughout the 90s as Hysteric Glamour began collaborating with big Western names on shoots: Cindy Sherman, the painter Rita Ackermann and even the B-movie producer Russ Meyer. These snake print jeans are one of Hysteric Glamour's most recognised and coveted pieces. Given that they only pop up from time to time, these aren't to be slept on!
Founded by Takao Yamashita in 1991, beauty : beast was Tokyo's answer to the deconstructed, conceptual fashion coming out of Antwerp, such as Ann Demeulemeester and Martin Margiela (who were both, famously, inspired by the wave of Japanese designers that came to Paris in the 80s). In 1994, Takao took the brand to Paris and enjoyed a degree of success in both Europe and Japan. The big, round metal buttons on this piece are typical of the type Takao was using between 1996 and 1998, so all signs point to it being from that era. Pretty cool, pretty rare and definitely a stunning piece to add to your outerwear repertoire for the fall.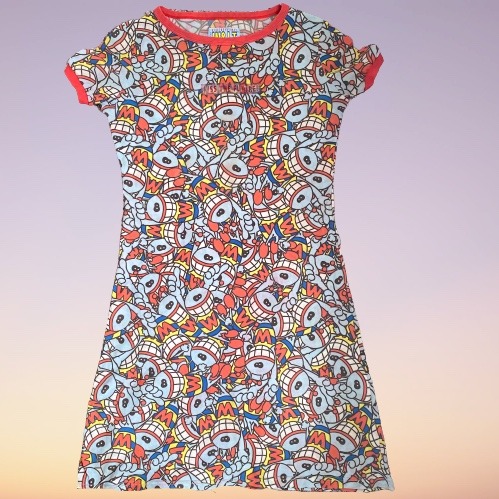 Walter Van Beirendonck had his first breakthrough into the fashion industry when he showed as part of 'The Antwerp Six' at the British Designer Show in 1987 — the precursor to what we know today as London Fashion Week. But it wasn't until 1993 that Walter Van Beirendonck's most commercially popular and archival-Instagrammed brand Wild & Lethal Trash (W<) was launched. Despite its running for only six years, W< became a cult label in Harajuku and a stalwart of the 'Decora' look. This minidress featuring Puk Puk, W<'s mascot, wouldn't look out of place in the pages of FRUiTS. If you're thinking of getting into cosplaying as a 90s Decora girl, this is definitely a good place to start.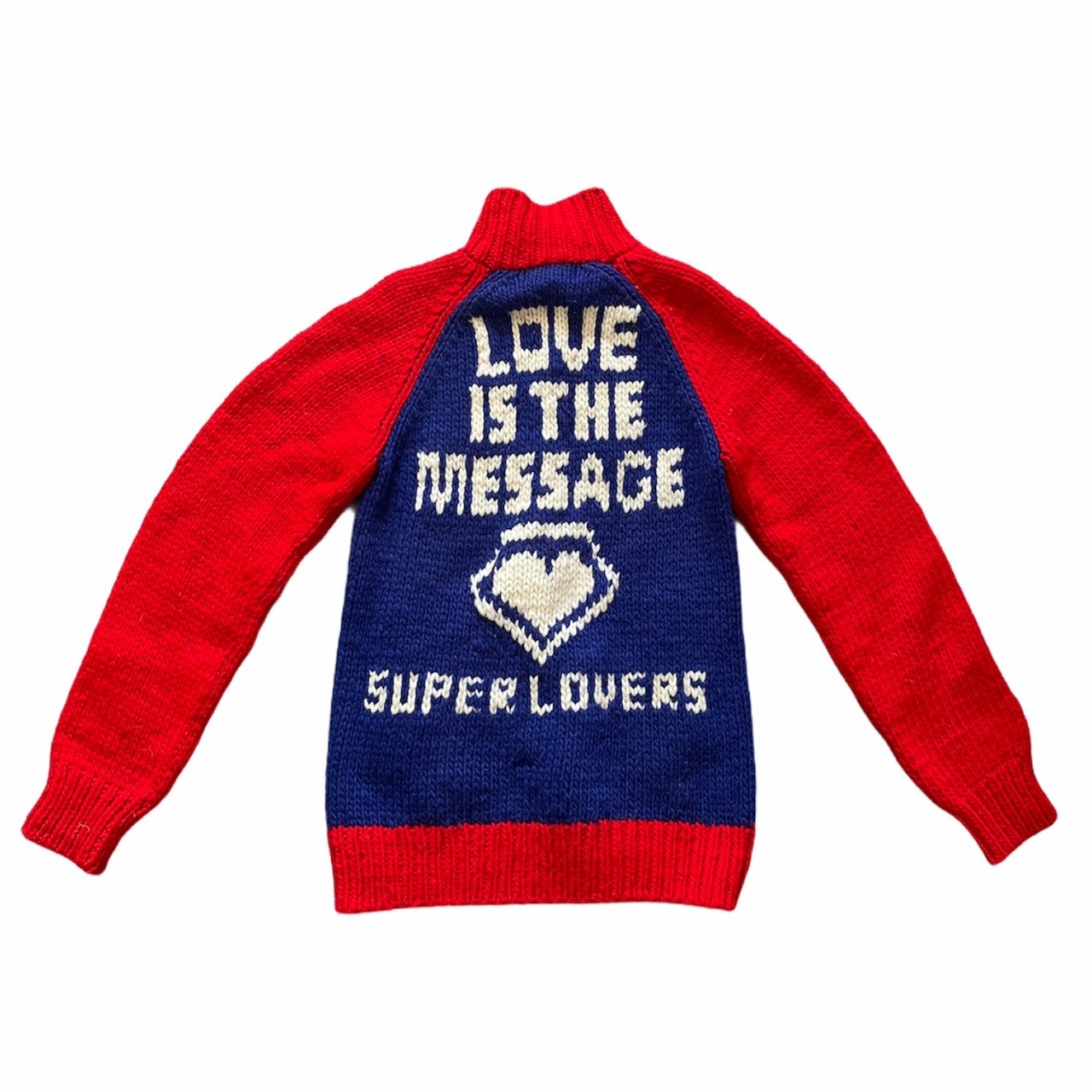 Japanese brand Super Lovers grew to international popularity when the image of a club kid wearing the brand head-to-toe at the 1989 'Summer of Love 2' rave in London was published in The Face. The next year, rolling off their new-found success in the UK, the brand did a runway show in London, cementing its place in the British rave scene. Super Lovers was well known for throwing parties across Japan, promoting its wares through the nights. This cosy knitted jumper is an absolute bargain at only £76.50, and perfect for the looming onslaught of winter.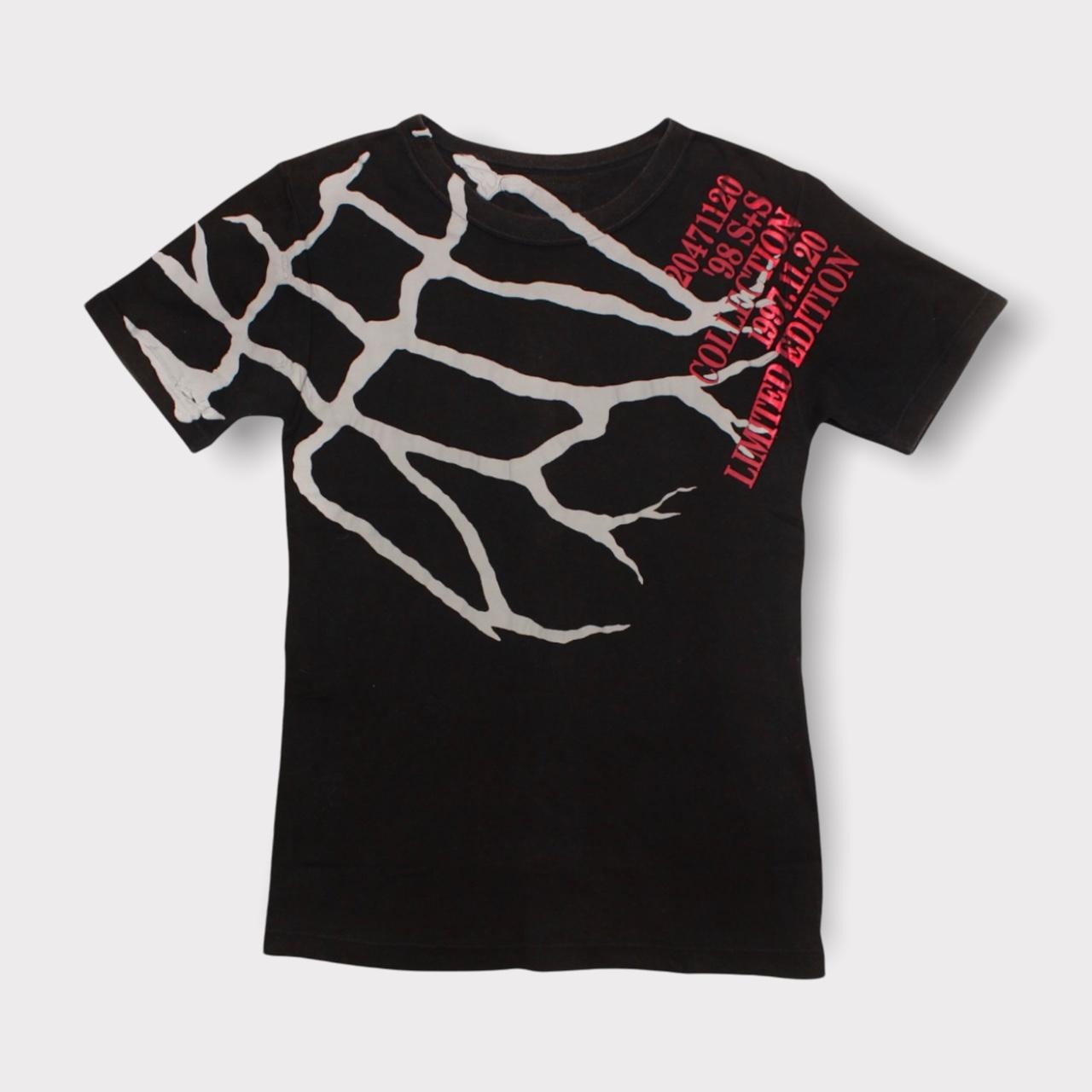 In 1993, Masahiro Nakagawa and Lika Azechi founded 20471120. The cryptic-sounding name refers to the date on which humanity is meant to reach its full potential: November 20, 2047. For their SS98 show, the invites were sent out as a limited edition t-shirt — and we've just found one on Depop! Maybe £135.00 is a bit steep for a tee but at this rate, with the mass extinction looming, who knows if we'll make it to 2047, so snap this bit of Japanese fashion history up while it's (and we are) still about.