Malik Carael. Clothing/3D imagery Nico Verhaegen. Styling/Direction Cornelius Lafayette.
Meet the Antwerp student designer photographing his collection in 3D
Nico Verhaegen's work is inspired by scavenging and leftover materials.
Malik Carael. Clothing/3D imagery Nico Verhaegen. Styling/Direction Cornelius Lafayette.
Designer Nico Verhaegen is currently working on his masters degree at the Royal Academy of Fine Arts Antwerp, but has already shown his work on the runway, winning the VFILES runway 11 show last September. His hard-edged designs are inspired by scavenging, and his models look like members of a futuristic cult. Not content with sitting around during quarantine, he and stylist Cornelius Lafayette, who worked on his VFILES show, decided to create a virtual, 3D scanned editorial (which also circumvented the need to be on an actual set). They also recorded their process in a video for i-D. Nico and Cornelius caught up to talk about the collaboration, below.

Before we get started please introduce yourself.
My name is Nico Verhaegen, I sometimes make clothes and I'm working on my masters degree at the Antwerp fashion department right now.
What inspired your latest collection?
The collection I'm working on will be named 'Styx'. It's a journey/pilgrimage by bike towards the north. My way of working is more like a scavenger. I love working with leftovers, things I found on the street. Mainly materials that already have lived a life, interest me. This collection contains a lot of patchworked, overdyed and gathered leather scraps. I like the look of real leather but I'm not so keen on using full skins so I found a supplier that enabled me to work only with leftovers from factories they work with.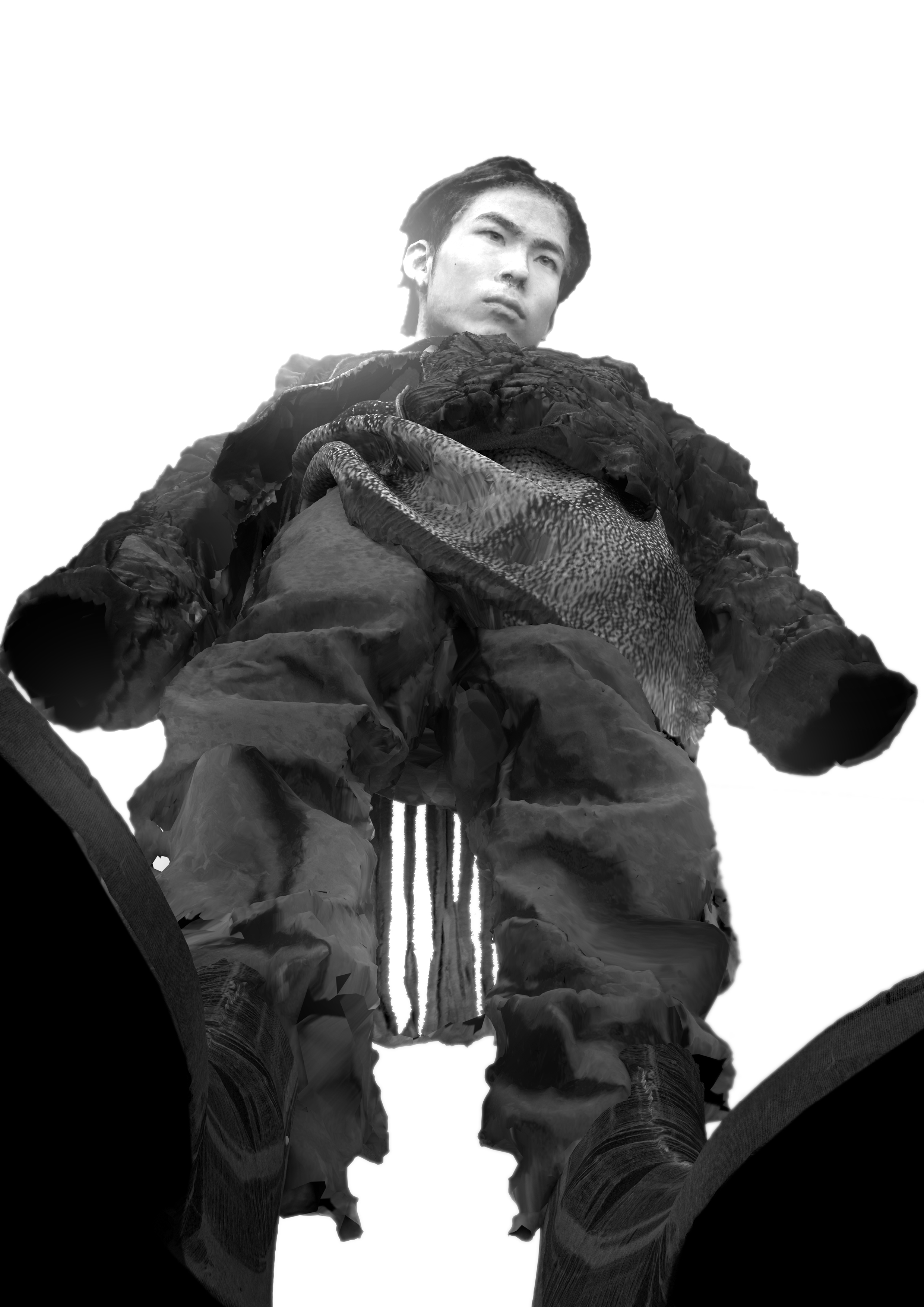 How's everything over there in Antwerp, are you still on lockdown?
The regulations have been less strict but we'll not be able to enter the school for the rest of the year so that's different. But I'm able to drink a glass of wine at the river every once in a while so I'm happy.
How has this impacted your creative process and how have you been maneuvering creatively/mentally for the past few months?
Not that much actually, I'm used to sitting indoors and working. Felt a bit weird that now the government was telling me to stay indoors instead of [telling] myself. I've been focussing more on how I would be able to present a collection without the use of people. Since people are at the core of fashion it was a bit weird at first but after giving it an hour I was more excited since I'm all about working with restrictions and working with the things you have at hand.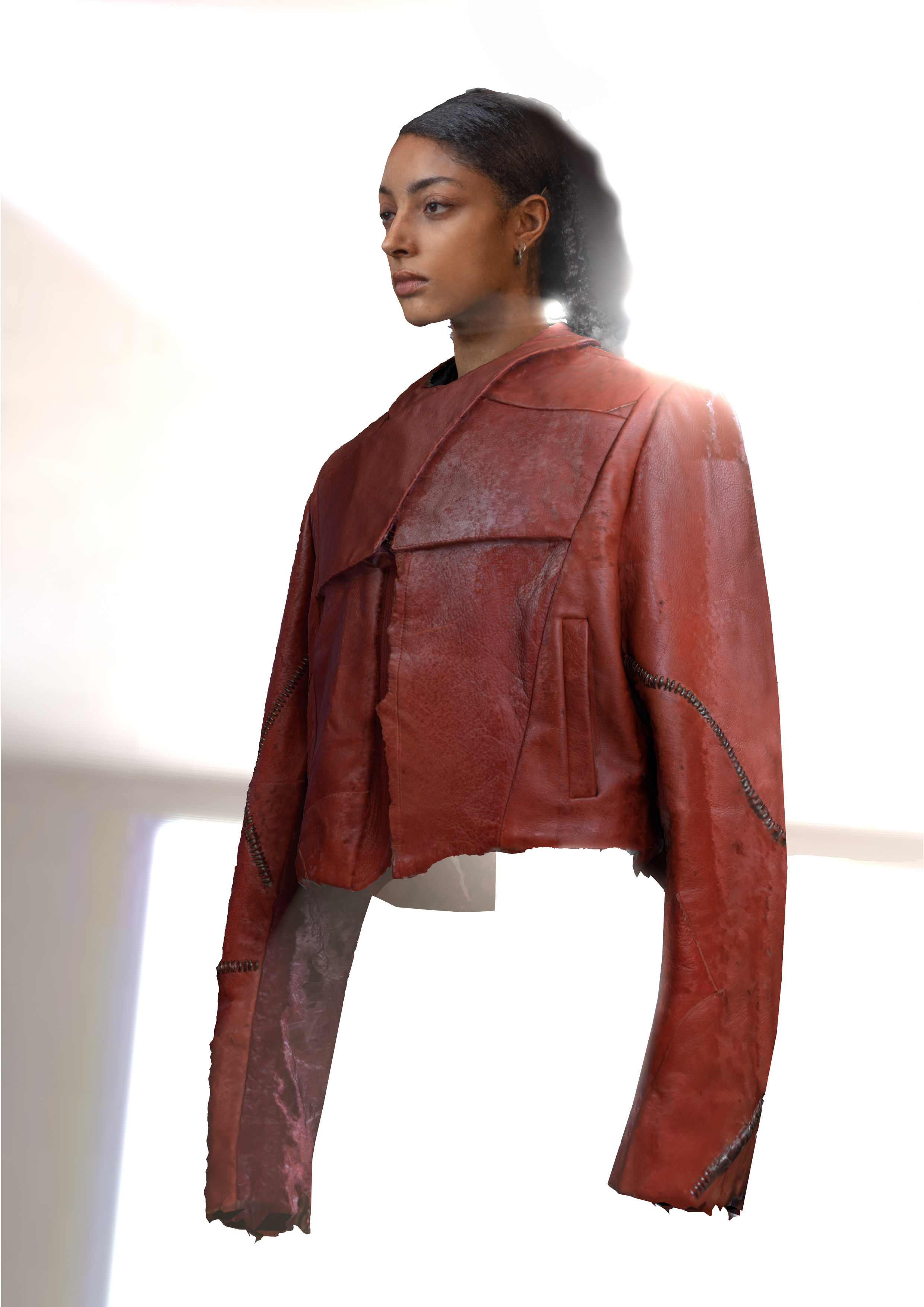 What was your initial reaction when I presented the idea of a virtual/3D scan editorial?
It sounded right up my alley since I was planning on working with the medium for my end presentation for the Academy. It was a nice way to rethink how an editorial without models, studio nor location could manifest itself. Since I'm mostly thinking in video and atmosphere it was a nice challenge to create something that was more portrait focussed. Also working with styling 3D models instead of with clothes sounded interesting.
Do you feel working remotely (in the fashion industry) will have a stronger presence going forward?
Why not, fashion is so much more than cutting fabric. The essence will always be collaboration and why not do that remotely? Right now we're doing it out of necessity but it was a nice flow and I hope to continue to work this way (next to things taking place in a studio because I still really enjoy that).