The chameleonic queer power of Lady Gaga
As pop's master of politicised fantasy, Gaga's return to the dancefloor will remind her queer fans of what it feels like to see an outcast thrive.
Courtesy of Interscope
At 13, I would watch Lady Gaga's live performances on repeat, and replicate the choreography to an audience of no one, in my room, after everybody in my house had gone to bed. I can't tell if I wanted to be her or wanted to be near her: a backing dancer; a manager; a fan who would, by fate, run into her on the street one day, striking up a friendship. She was, for a while, almost everything to me. I could tell you her birth date off by heart (28th March 1986). When I went to New York City for the first time as a teenager, the first place I wanted to go was her first apartment on Stanton Street, to stand in front of it and imagine the roots of somebody who had since become a superstar. You rarely amount to something by the time you're done being a teenager. To me, Lady Gaga was the holy grail of fulfilled potential. A master of her craft. A purveyor of dreams.

My small village in Scotland felt so far flung from the streets of New York that I'd see Gaga walk in paparazzi shots (I swear, from The Fame through to Artpop, I've seen them all). I spent much of my adolescence closeted, manifesting a different life for myself somewhere bigger. I wanted to be something that had some sort of importance to someone's life.
That, I've found, is a common thread through the existence of queer people: a need not to be recognised or famous, but to have importance. We spend much of our lives being discounted and framed as disappointments, our starting block in life pushed back. Importance was always in the roots of everything Lady Gaga made. As a bisexual woman in pop, she orchestrated fantasy and escape, to create a world that her queer fans could live within, away from oppression or judgement. We needed her and she knew it.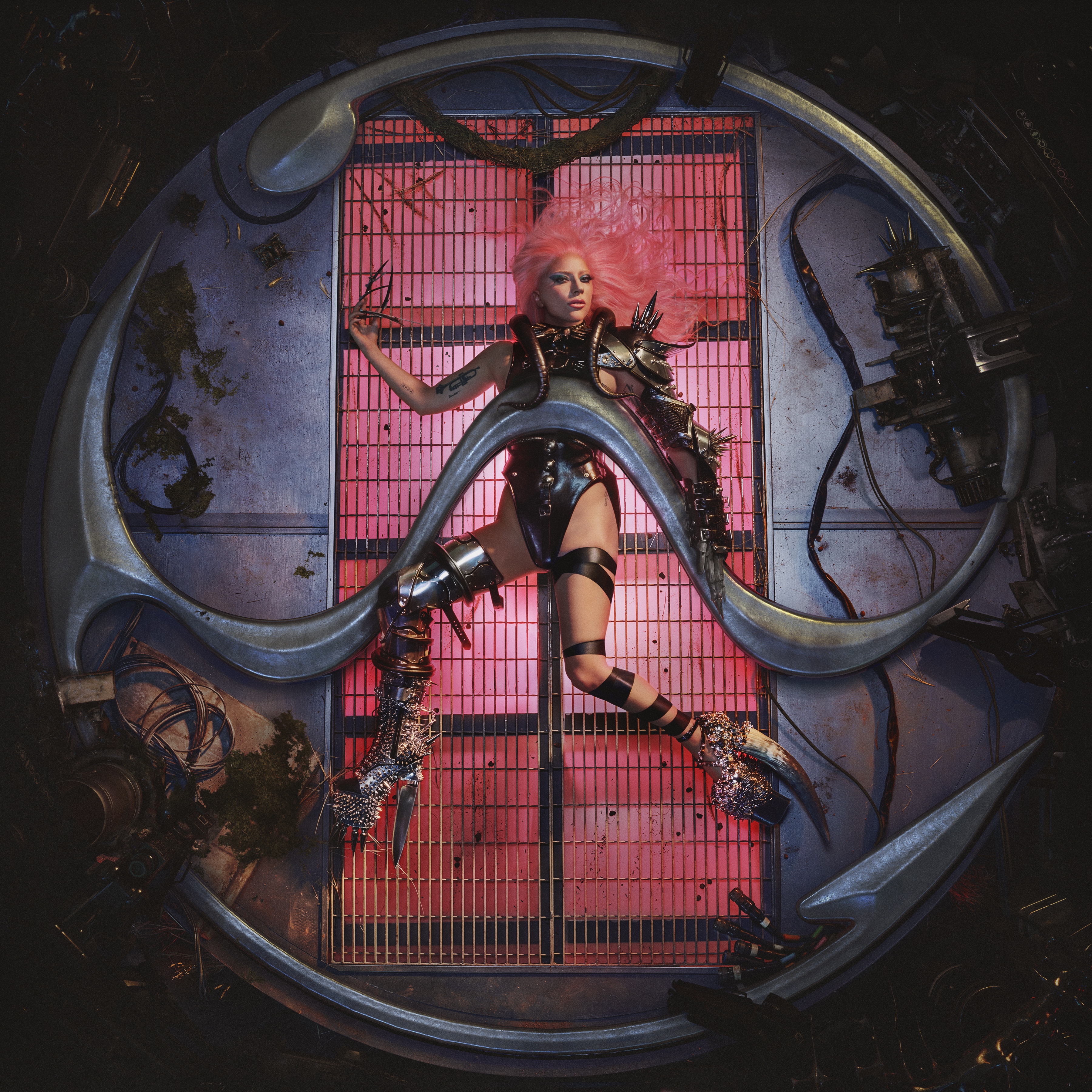 Her debut record The Fame, released in 2008, was written from the perspective of someone with barely a dime in their back pocket, but was soaked in the kind of riches we all aspired to possess. It was a dissection of fame written by someone who had no prior experience of it, and yet got to its core: "Paparazzi" remains one of the most damning allegories for image-based infatuation pop music has given us. The gothic freakishness of its spin-off, The Fame Monster, also gave us "Bad Romance": a harrowing Eurodisco love song so glorious that it's frankly upsetting Gaga wrote it when she was just 23. This was the height of her fame; Lady Gaga at her most untouchable, and throughout it all she remained a vocal spokesperson for the bruised and underrepresented. In September 2010, she attended a rally in Portland and spoke in favour of the repeal of Don't Ask Don't Tell, the legislation that forced outed gay, bi and lesbian people in the US military to step down. Even in the midst of her most fantastical eras, she was still using her art to directly impact oppression in the real world.
To some she was an ostentatious, weirdo pop spectacle who earned her fanbase off the back of her aesthetics. But to true fans she was a lifeline and a friend. The worlds she was building with each new era grew increasingly more leftfield; she famously posed as a Harley Davidson on the Nick Knight shot cover of Born This Way, a record so sonically vast and ambitious that it polarised even her fanbase for the first time. (In my opinion, after The Fame Monster, it's her most accomplished album to date.)
On Born This Way, she bent the rules of pop melody to fit her message, adding syllables and sounds that shouldn't have worked to ensure the point she wanted to make was infallible and robust. Nearly a decade later, "No matter gay, straight, or bi / Lesbian, transgendered life / I'm on the right track baby / I was born to survive" remains a jawdroppingly direct lyric for a song that topped the charts both in the UK and Stateside. Most of its listeners danced to the melody, but Gaga's insistence on using her success to further normalise the existence of queer and trans people was, and still is, revolutionary. She was an anomaly in that sense; the charts haven't looked as audacious since.
The summer I left high school, Lady Gaga released "Applause", the first single from her Koons-ian, day-glo screamo opus Artpop. It was a record that drove some of her fanbase away but still, as Gaga was so great at, built a fantastical world for the most loyal to shut themselves inside. I was 18 and still closeted when it came out, and as I headed to university I started to wonder if my infatuation with Gaga should be something I leave behind. My burgeoning collection of merchandise, CDs and tour tickets stayed at home when I left to a new city. I fell off the bandwagon a little, but perhaps felt more lonely in my queerness than I ever had as a consequence.
What followed was a pivot to relative normality for Gaga: 2015 record Joanne was her most emotionally frank to date; a record she's since said was designed to "heal her father" from the pain of losing his sister when she was young. It was, in many ways, Lady Gaga with the fantasy stripped back. The pop was present, but the rockier country twang didn't satiate the thirst her fans had for high drama, rebellious production. The 2018 film A Star is Born proved her power as an actor too; most of the coverage around her performance framed this as a shedding of skin -- a look into the 'real' Gaga the world had failed to recognise behind the facade.
But for her fans, the personas and outfits that defined Gaga's early eras were not facades but symbols of her chameleonic power. Her moniker, Mother Monster, makes her the leader of a generation's found family. That has always been a constant, whether she was 'in character' or not.
We return to this now just before Lady Gaga's sixth record Chromatica arrives: a return to the floor-filling dance songs that made her massive, and made us love her in the first place. For the first time in seven years, I sat and watched the minutes count down to the premiere of her video for "Rain On Me" with Ariana Grande; a task I once did for all of her video and song drops for much of my adolescence. It reminded me of what it felt like to be a kid again, living in a world so mad it could have only been hypothesised and created by someone like Lady Gaga. Every generation has a queer leader. The one before my own leaned heavily on Madonna; the one after is yet to be given such a fearlessly public and political star.
But for now, I'm praying there's a queer kid out there whose life will shortly be changed by a pop album, and by a woman who -- though they may never be so blessed as to meet her -- cares about them enough to make music that will speak of their experience. Within the fibres of the music that Lady Gaga creates, there is a reminder that we all -- even the queer outcasts from small towns -- possess the power to be important.
Tagged: