These photographs capture a little slice of Paris in Chinese surburbia
A new district in Tianducheng has been built to resemble the streets of Paris -- Eiffel Tower and all. Photographer François Prost explores the two city's similarities.
Photography Francois Prost
There is such a thing as Paris Syndrome: the feeling of arriving in the French capital, faced with the sights you have, most likely, seen a hundred times before on television, and feeling an overwhelming sense of dysphoria. You are dizzy and hallucinating, riddled with anxiety. It's as if the city is less beautiful than you expected it to be.
It's a sensation disproportionately experienced by East Asian travellers to Europe, a place where tradition looks and feels different. The Haussmannian architecture that shapes our surface-level vision of Paris is a far cry from the Ming and Qing Dynasty architecture that frames our visions of China's past. But both harbour an exotic romance to those who are unfamiliar with them. In China, little pockets of Europe have risen in the newly-formed towns and estates across the country. With Paris itself thousands of miles away, and the possibility of disappointment front of mind, why not replicate it in miniature form outside your front door?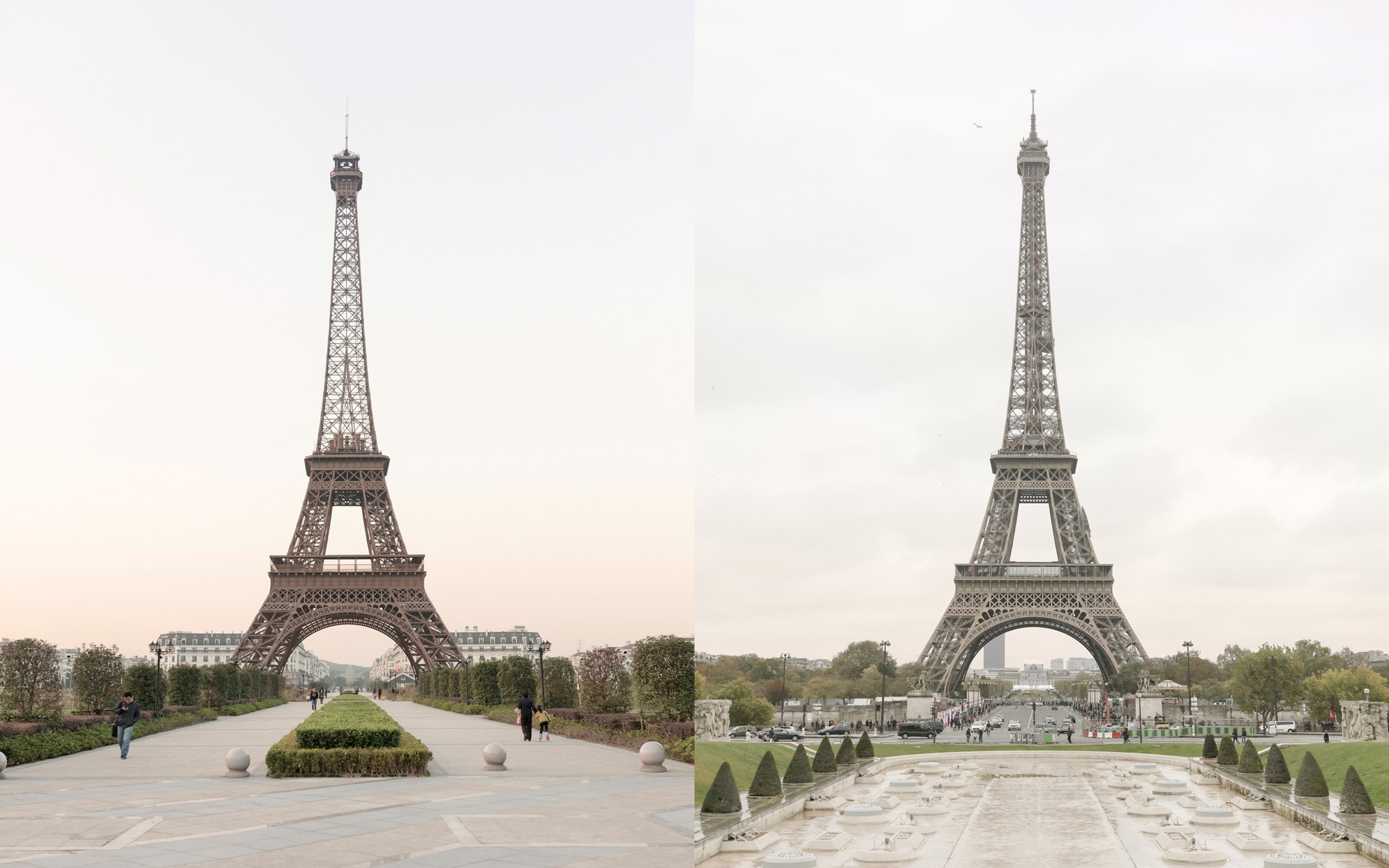 This is what life is like for those in Tianducheng, a housing estate on the outskirts of Hangzhou, Zhejiang Province. It was constructed in 2017, is home to some 30,000 people, and looks like Paris -- if Paris was rebuilt inside a Disneyland-style theme park.
It fascinated the photographer and graphic designer François Prost when he first saw it: neoclassical avenues that resembled the Champs Élysées, 1:1 replicas of the Palace of Versailles and, its crowning centrepiece, a 108-metre tall version of the Eiffel Tower, dwarfed only by the one on the Las Vegas strip, and the French original. So taken was he with Tianducheng that he's made a book, Paris, China, published by Hoxton Mini Press, that creates side-by-side comparisons of the identical architecture on two different continents.
His work is defined by two things: a strong sense of symmetry, and an inquisitiveness towards "artifice". Before he shot this series, he travelled thousands of miles across America documenting the grandiose lure of strip club signage alongside the seedier scenes that lie beyond them. "It's a social study," he says.
Having seen photos of Tianducheng online, François travelled to the suburb in 2017. "It was strange when I arrived there, seeing the Eiffel Tower, because I was tired and jetlagged," he remembers. "I spent one week there, maybe even less."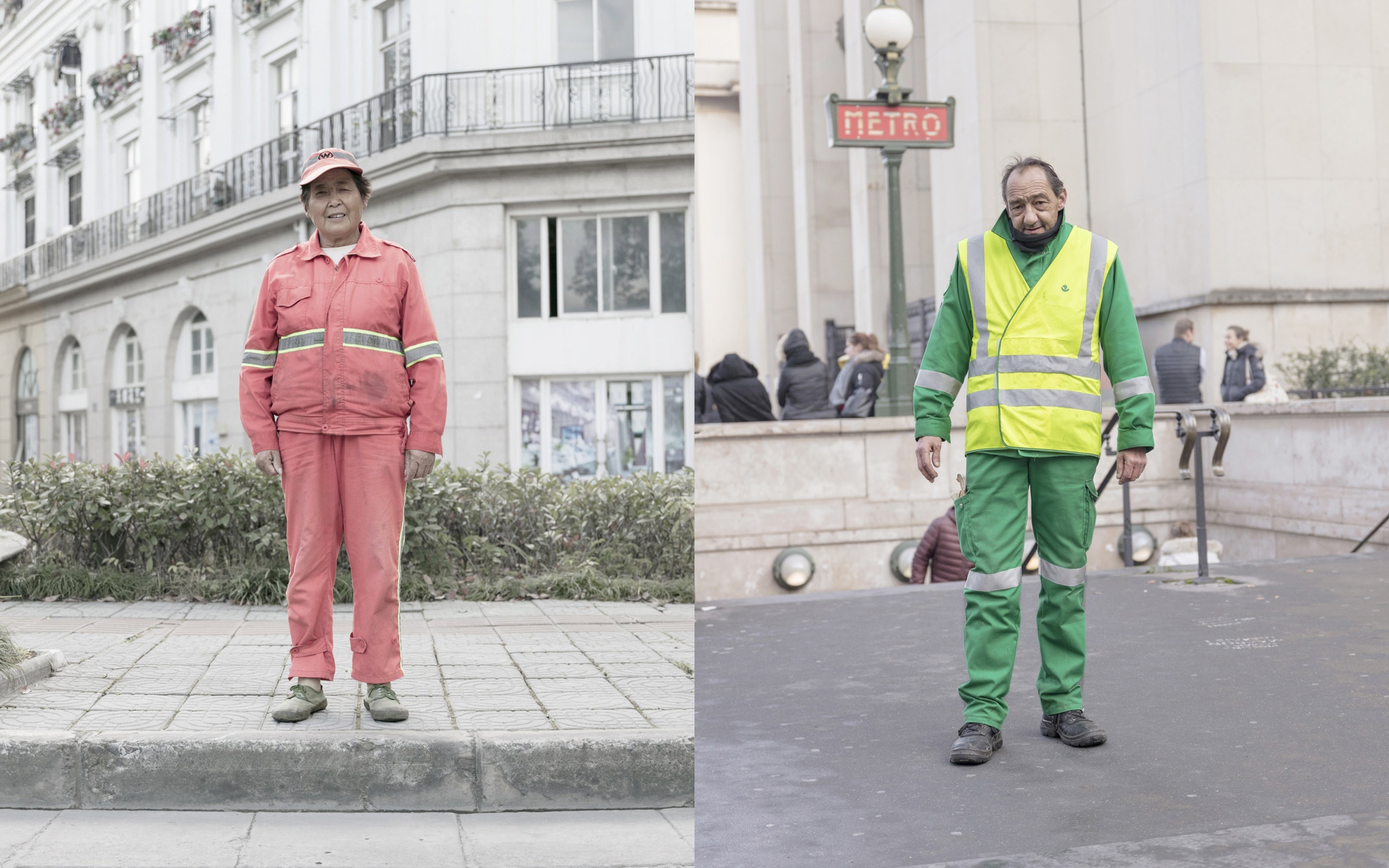 Before he arrived, he'd made tests in Paris and compared them to images of Tianducheng he found online. "I went and took as many pictures as possible [in Paris beforehand], and then spent four days shooting all day long. Nobody spoke English, and there weren't many translators." Afterwards, he returned to Paris and spent two months meticulously seeking out the real-life references for the Tianducheng architecture. He had a 50-page visual index to work from, and the final results have wound up in his new book.
Right now, he's gathering images of Eiffel Tower replicas the world over; ones he stumbles upon in the centre of suburban roundabouts, and even miniature figurines. The symbol of France's most romantic city is fair bait for emulation. But it's in Tianducheng that you'll find the most marvellous replica of all. The city might be built in another's image, but the people who live there are giving this Parisian architecture a new life. "They are shaping the neighbourhoods," François says.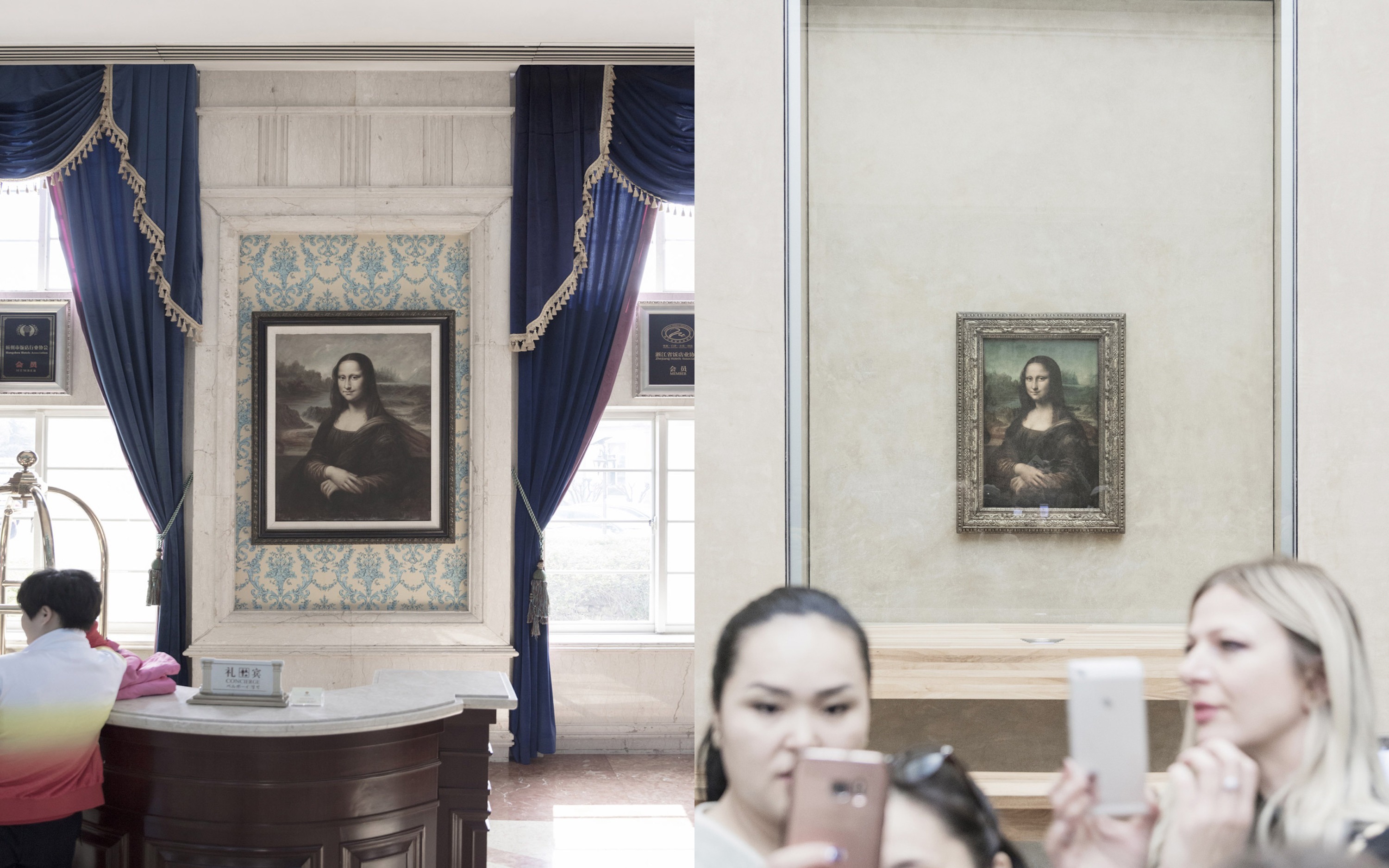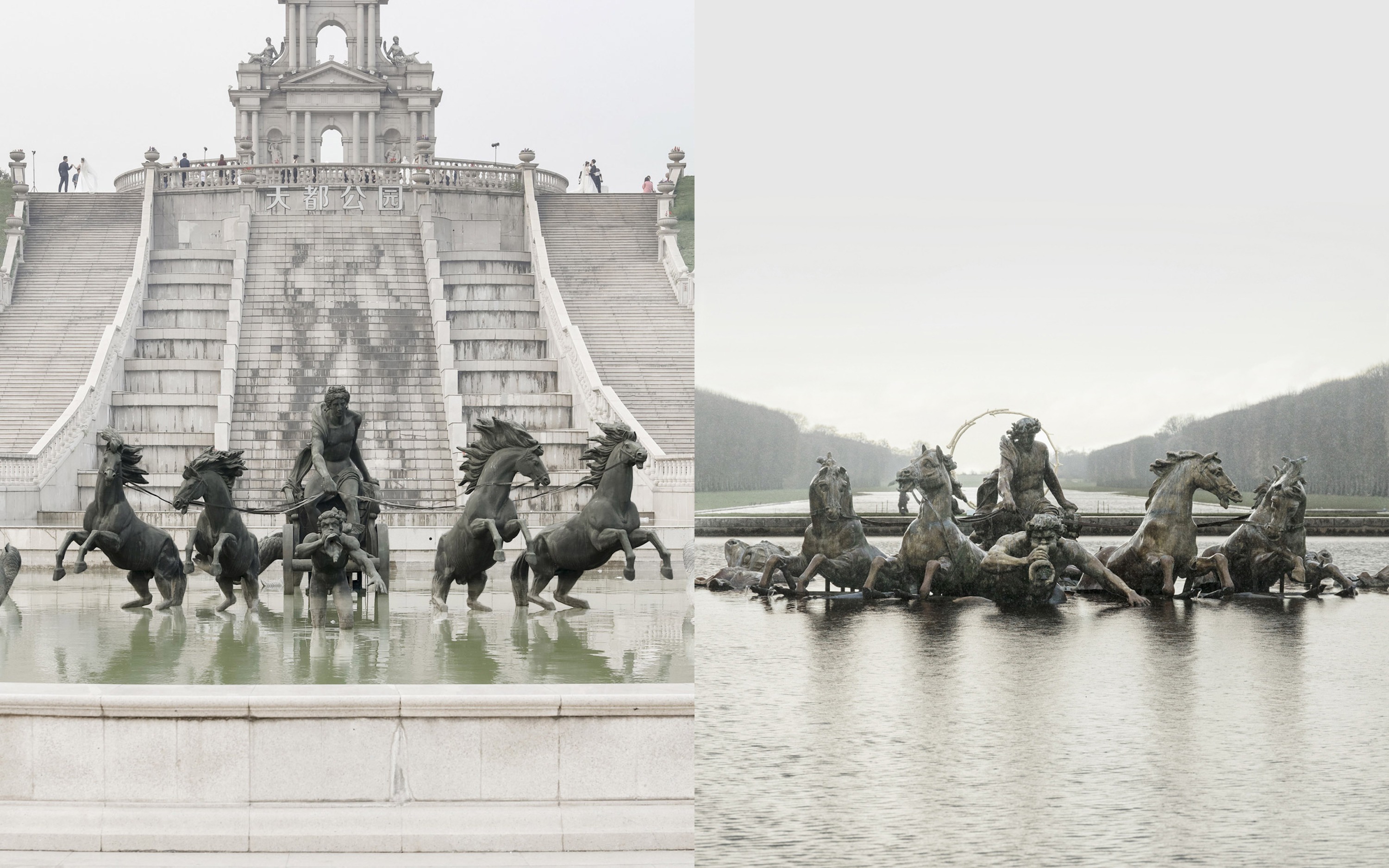 Paris, China by François Prost is published by Hoxton Mini Press