How to get free beauty tutorials from Euphoria's makeup artist
With ample time to practice, you'll be heading back into the world looking like Rue or Jules. Via Zoom!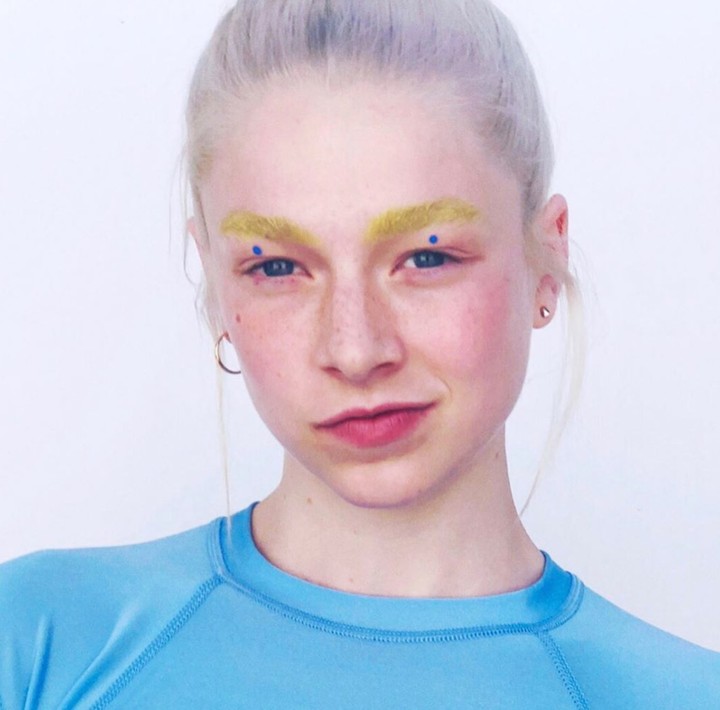 image via @donni.davy
Don't know about you, but we've decided that we're gonna walk back out into the post-coronavirus planet having experienced a monumental glow-up. Somehow. Some of us have been doing wild home workouts (honestly, whomst has the energy?); others have been buzzing, bleaching and dying their hair behind closed doors. The pressure to have something to show for your time in lockdown is starting to mount. It's sort of inescapable.
But fear not, if you're not looking to make any drastic permanent changes, there's a new creative outlet on the horizon for you. Yep, Kirsten Sage, one of the makeup artists behind HBO's hit TV show Euphoria, has announced she'll be hosting a live Zoom beauty tutorial. Taking place on 15 May, she's expected to recreate some of the show's most iconic (and achievable) looks, so everybody can get a slice of the action.
There is, of course, plenty to choose from. Maybe you could take a stab at Rue's glitter tear look? Or Maddy's iconic bejewelled brows? Or any one of Rue's mood-shaped makeup looks; her cloud-shaped liner or that watercolour eye shadow? The thing with Euphoria's beauty, designed by Doniella Davy and applied with the help of Kirsten, is that it's often hugely elaborate. But there are looks that could, with the right direction, be executed by high schoolers too.
Eye makeup is likely to be the focus of the step-by-step Zoom seminar with Kirsten, who recommends that you come with as much of your makeup bag as possible. For those scrambling around last minute: expect gold, chestnut, burgundy colours, and a heckload of glitter to be used. We might not be getting season two for a little while yet (the pandemic really is enjoying fucking up our TV binges), but at least you can enter the new world looking like the show's latest star.
The Zoom tutorial's page currently shows that the event is sold out, but keep your eyes peeled for reruns and drop-outs -- your chance to take part isn't over yet!