Fendi SS21 was an airy celebration of domesticity
Silvia Venturini Fendi pondered the Roman house's traditions and handcraft codes in her final show in charge of both menswear and womenswear.
|
24 September 2020, 1:47pm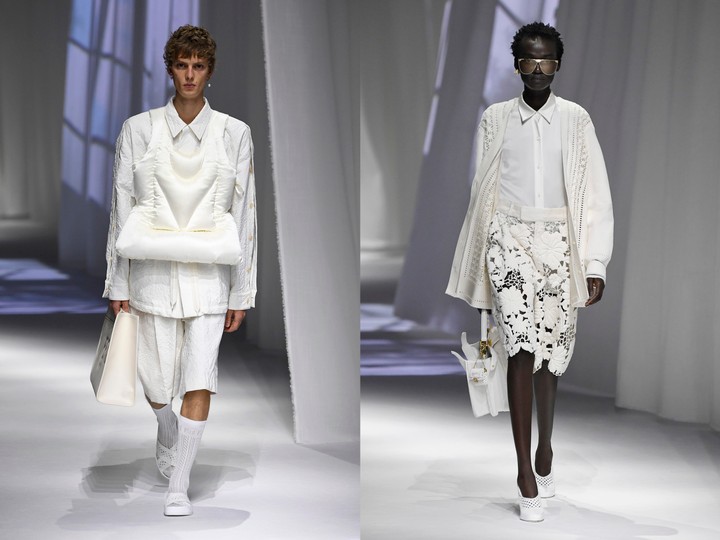 Courtesy Fendi
If, as has been said so many times, this season marks a turning point for fashion, few shows exemplify that more than the blockbusters taking place in Milan. Yes, there's the 2pm introduction to The Raf Years at Prada, but over at Rome's proudest house, Fendi, big changes are underway too. It's the final season that its namesake leader, Silvia Venturini Fendi, will be the head of the full operation, as Kim Jones will be joining her to take charge of womenswear for AW21, stepping into the shoes that Karl Lagerfeld wore for 52 years.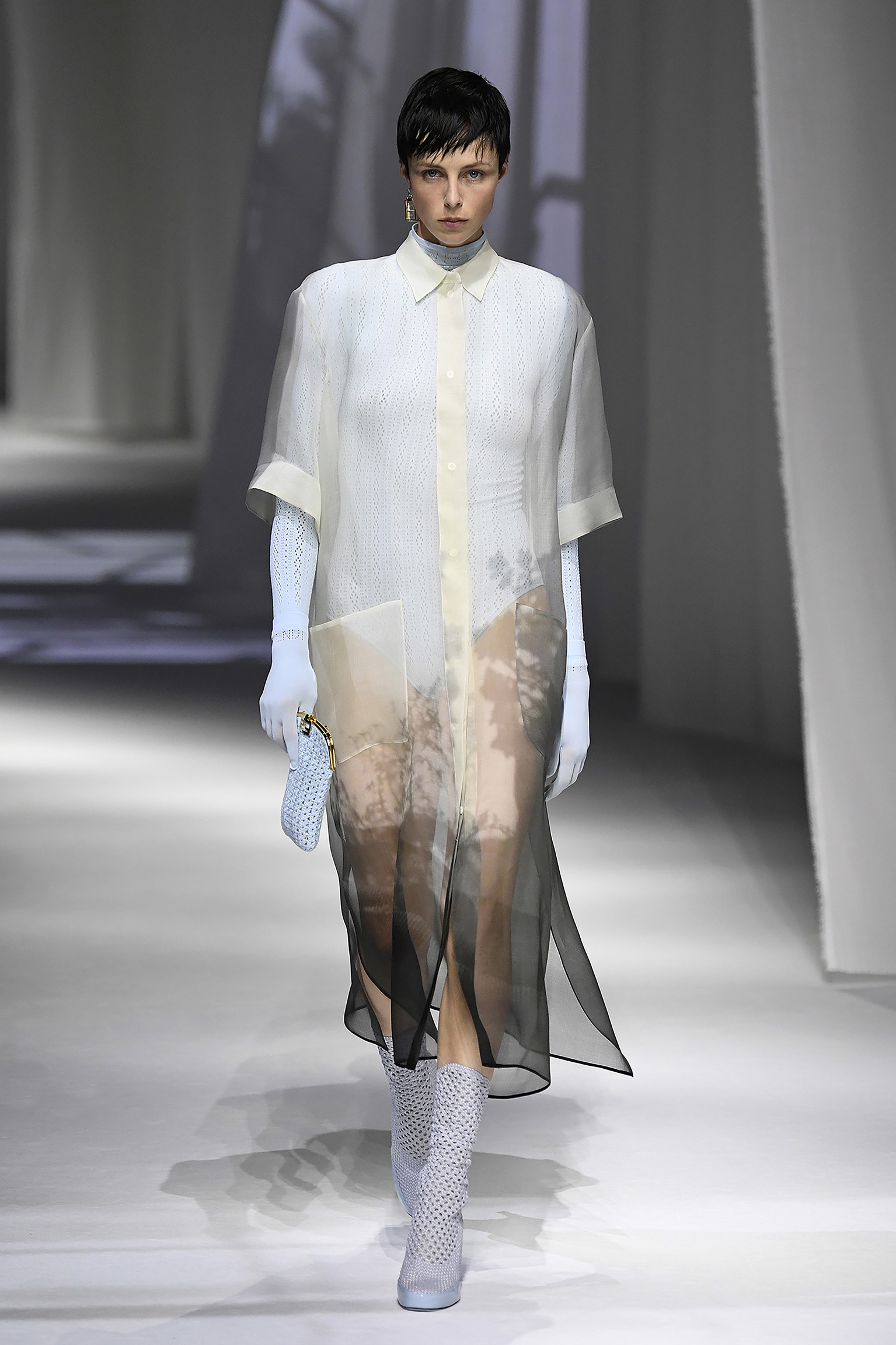 If last season was a biography of the Fendi's woman's rise to power -- a tale of how she came to own 51% percent of everything from the boardroom to the bedroom -- this season was a sweeter contemplation on her past, a nostalgic meditation on the traditions and family values. There was a lightness, a sense of reserved celebration, in an airy, slope-shouldered shirt dress in chiffon, and a sky blue collared kaftan with sleeves that buttoned all the way up the arm. Linen played a big role here, too, suggesting a return to a rudimental purity -- similar was suggested by the importance placed on handcraft, with ajouré florals and weighty white knits suggesting practices passed from one generation of makers down to another.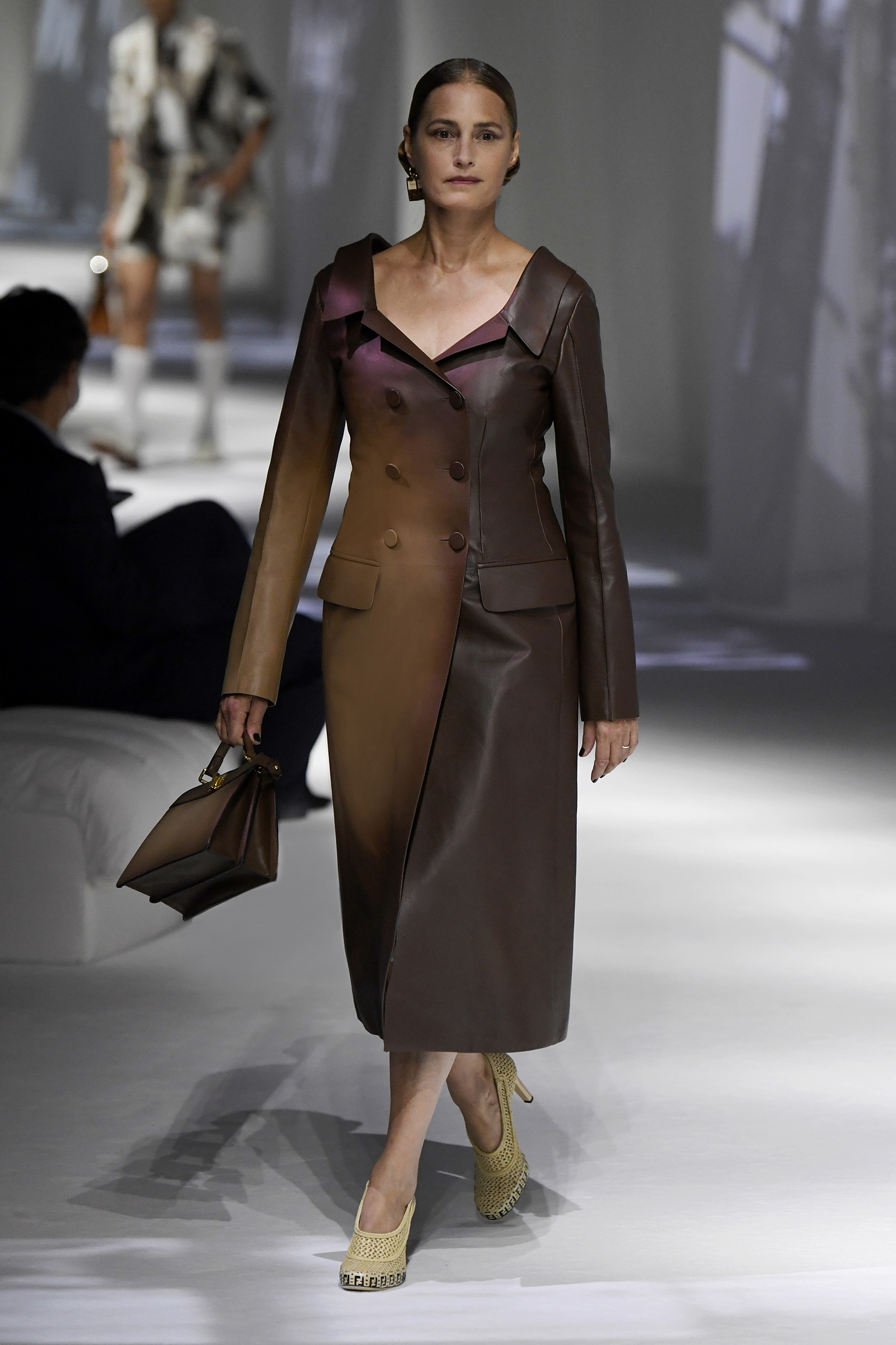 There was a hint of that familiar haute-bourgeoise severity in the later looks, like double-breasted button-down dresses in duchesse satin, with pagoda-shouldered bell sleeves. The prevailing spirit, however, was one of cosiness -- a luxe take on lockdown looks, if you will. This at-ease energy shone through particularly strongly on the menswear front, with breezy overcoats worn over wide-legged, front-pleated shorts, and ample jackets in perforated leather and artisanal tombolo lace. It was the closing quilted outfits, however, that confirmed the idea that this was a collection made with life's most precious comforts in mind -- Paloma Elsesser in a princess-seamed boutis satin dress was one, with Leon Dame following up in a duvet gilet. With a fresh bout of lockdowns seemingly on the horizon, this was fashion made expressly to be enjoyed within the comfort of your own home.