From the ruins of Atlantis emerges a new Versace
For SS21, Donatella ponders: 'What will Italian fashion look like after the flood?'
Courtesy Versace
Just below the surface of every Versace show is the legacy of Gianni, and for the house of Versace's aquatic-themed SS21 show it was no exception. In a set modelled after the sunken city of Atlantis, only the Versace staff got to view their hard work; a collection riffing off of Gianni's 1992 'trésor de la mer' collection.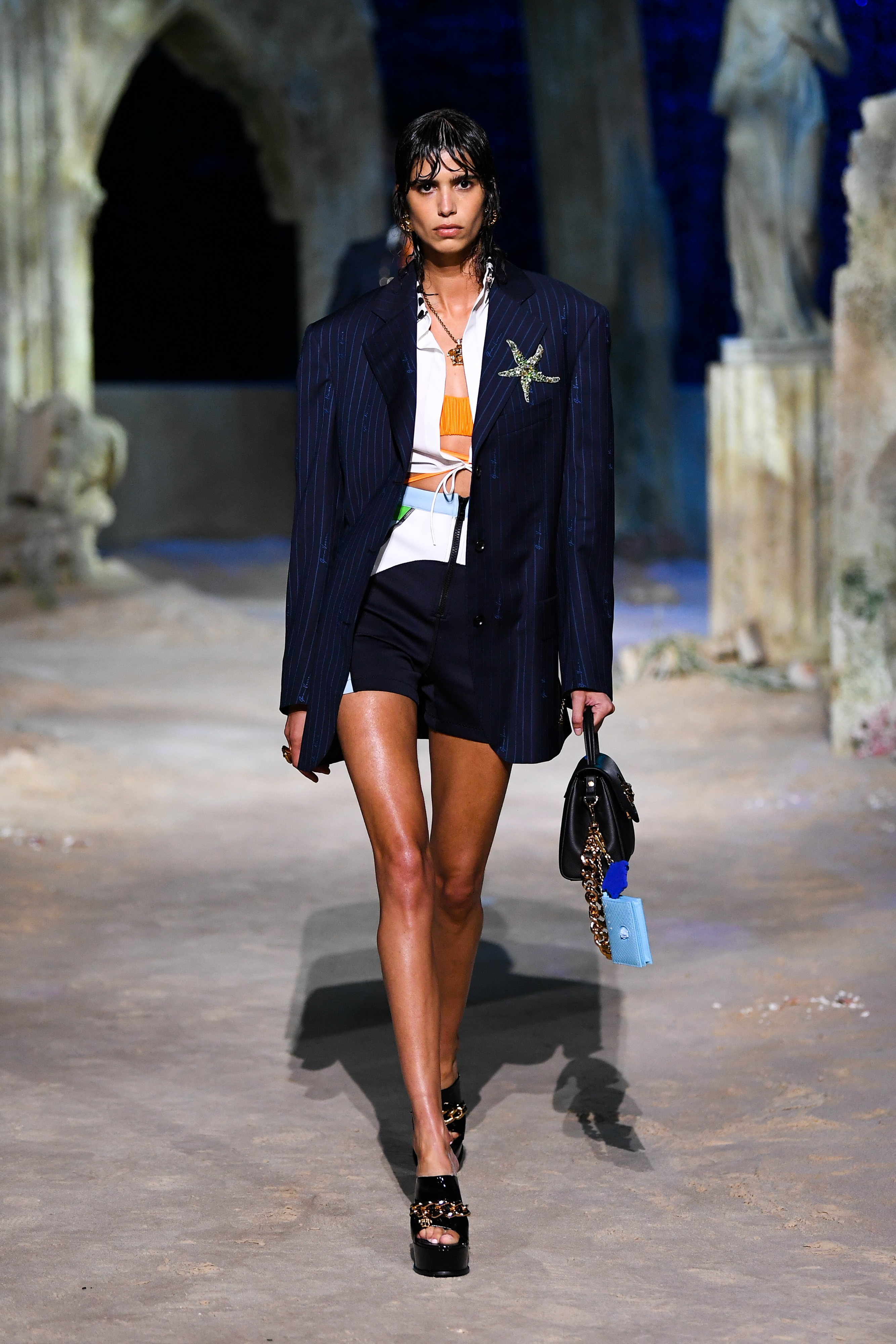 And what treasures Donatella dredged up. i-D favourite Mica Argañaraz started the show in an oversized blazer adorned with a bejewelled starfish on the lapel, after which the maritime references amped up. Models wore cropped neoprene tops with shell necklaces, which when mixed with relaxed tailoring wouldn't look out of place on the young people who previously flocked to the shows. All manner of printed sea creatures were then spliced with black and white prints to create a more modern maximalist vision -- Miami, if there was actually somewhere cool to go out (or anywhere to go out at all). Much of the collection played with fine pleats, which seem to be Spring's answer to staying in but still looking like you haven't entirely given up.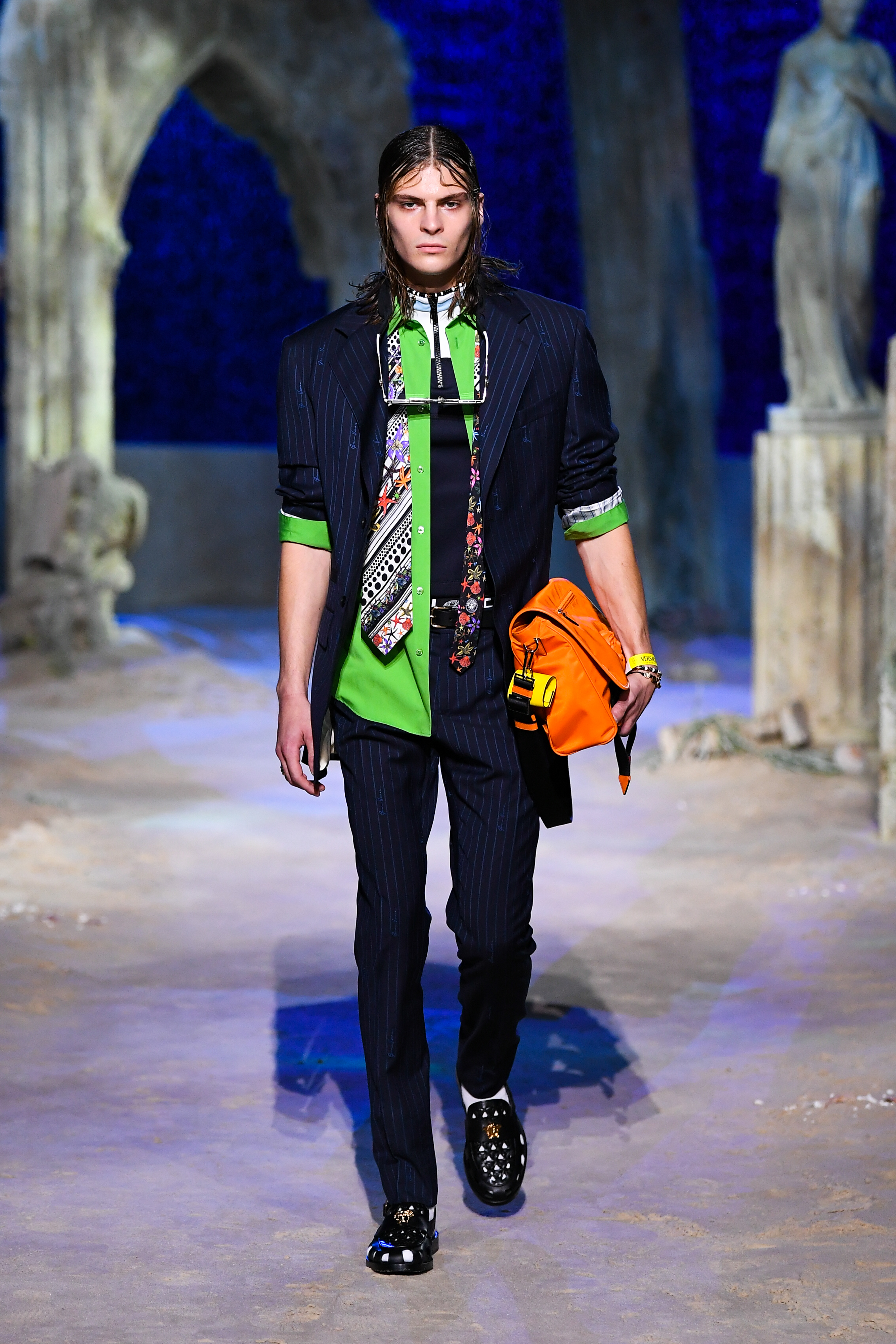 Versace's collection, in fact, seemed like a testament to moving forward -- the happy, bright stripes, the clothes that seemed destined for a beach, the mix of supermodels and differently-sized new faces. We truly hope to be somewhere tropical, or at least with friends in our own homes, wearing oversize neon shirts, flared little dresses, and platform shoes -- if not on the beach à la Bella Hadid in Versace's new fragrance campaign, photographed by Harley Weir. Donatella Versace is a testament to not just surviving, but triumphing over hardship, and coming out the other end stronger. We might need more than a sea animal themed bucket hat to get us through the current climate, but it gives us hope there are still adventures to be had when it passes.