Michelle Visage has a new quarantine based talk show
Is it possible to have too much Michelle Visage? Abso-fucking-lutely not!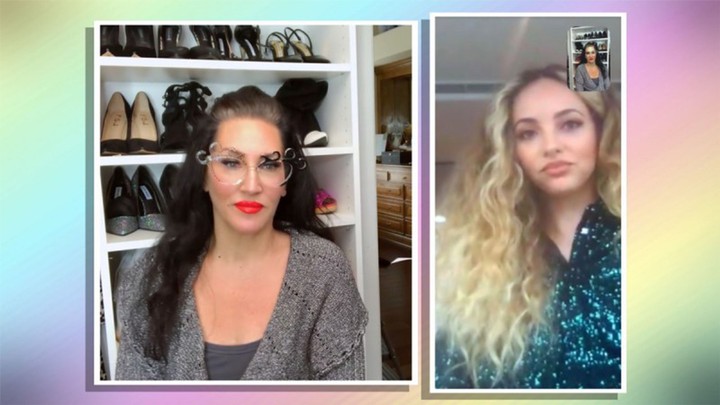 After weeks of three hours of back to back Drag Race and with All Stars 5 prepped to air this June, it's possible we are heading for RuPaul overload. But not to worry -- you can now keep your Tuesday nights free (not that you were going anywhere anyway) for Michelle Visage's own talk show instead! Broadcast live from her kitchen, may we introduce you to How's Your Head, Huns?
BBC Three dropped the 'trailer' for the new, eight-part, quarantine-based series earlier today, giving us a rare glimpse into the life of our favourite all-leopard-print look serving queen in her LA home. The clip also features Michelle's daughter Lola and husband David, who tells us about his jobs as cameraman, lighting guy and everything else (a fact that Michelle responds to with an incredibly unimpressed "very, very impressive").
The series will cover different aspects of Michelle's lockdown life, from training their newly adopted dog to baking banana bread, and the first episode will feature chats with Little Mix's Jade Thirlwall, Dr Ranj speaking from the frontline of the corona pandemic, and fellow Strictly alum Susannah Constantine.
Watch the full trailer below and maybe you can figure out why Michelle still uses a stovetop kettle in 2020.
How's Your Head, Hun? will be airing every Tuesday from 26 May on BBC iPlayer in the UK, and the same day on WOW Presents Plus internationally.