7 things to watch from Netflix's Black Lives Matter collection
Peruse the movies and TV shows that you can stream and get schooled by now.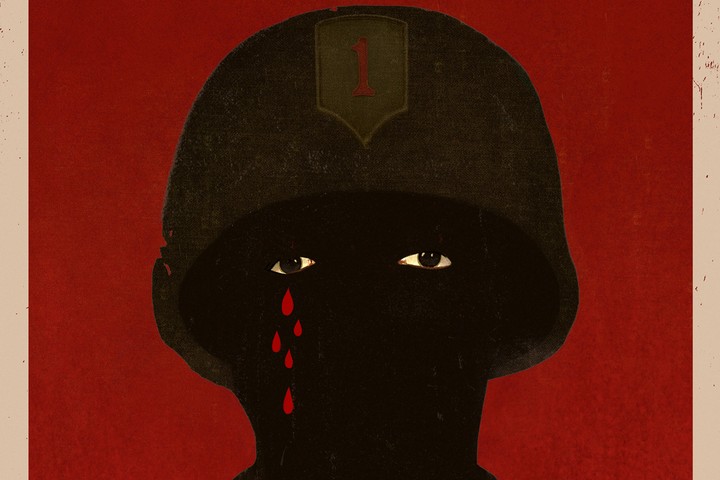 poster for Spike Lee's Da 5 Bloods
Last week, arthouse streaming service The Criterion Channel unveiled their plans to make several seminal features by Black filmmakers free, widening those movies' audiences, providing a thoughtful insight into the work those artists have created -- often under the radar -- for decades.
Since then, Netflix has followed suit, launching a 45 title-strong Black Lives Matter collection of films on their service that, they say, "only begin to tell the complex and layered stories about racial injustice and Blackness in America". While there are a number that exist as tools for education on the systemic subjugation of Black people throughout history (you can read our recommendations list here), there are also a number that celebrate Black excellence woven through it.
So while it's important to understand the violence white people have incited upon Black people for centuries, it's equally important to recognise their unrivalled greatness. Wherever you are in the world, you can click here to access the full list, but the seven best examples of Black people thriving and carving culture can be found below.
Becoming
This documentary chronicles former First Lady Michelle Obama's behemoth book tour across the US, while also giving you a deeper insight into life for the first Black president and his family inside for the White House. Come for the sight of hundreds of young women weeping in her presence (same tbh); stay for the tonne of Frank Ocean music she managed to snag for the soundtrack.
Da 5 Bloods
The latest project from Spike Lee was supposed to premiere at Cannes, where he was slated to head up the competition's jury -- but with Cannes cancelled, Da 5 Bloodz burst onto Netflix earlier this week instead. A story of Black brotherhood, set both during the Vietnam war and today, it tells the story of a group of former soldiers who band together to track down the body of their enigmatic leader, as well as a big pot of cash they believe is buried somewhere along their old path.
Homecoming
If you need an introduction to this, log off and take a long hard look in the mirror.
Pose
It might be produced by television's campest white dude, but the wealth of Black talent both behind and in front of the lens in Pose makes it a worthy series to watch. The first season in particular delves into the plight that trans people of colour in the US experience, while also depicting the brilliant ball scene that has since been homaged and co-opted by white queer culture since. Without those brilliant women, it would have never existed.
Self Made
Oscar-winning legend and star of the meme ready Ma, Octavia Spencer, heads up this new Netflix series about the world's first Black woman millionaire. Told partly through a smokescreen, fictional lens, the glossy production was also produced by NAACP prize winner Janine Sherman Barrois. Though Netflix has a habit of underappreciating Black artists, here's an example of a production that stands up on both sides of the camera.
The Black Godfather
You'll find that many industries are propped up by Black talent, though their stories are seldom told in depth. This is the case with Clarence Avant, a man who managed some of the music business' most famous figures, like the late Bill Withers. More recently, he's worked alongside everybody from Snoop Dogg to Obama. This documentary captures his ascent to fame.
Uppity: The Willy T Ribbs Story
Race car driving, even to this day, remains a predominantly white sport. But back in the 1980s, one Black man in American broke through its barrier to become the first African-American driver to test a Formula One car, and take part in the legendary Indy 500. Even now, the list is woefully small, but without Willy, figures like Lewis Hamilton and Bubba Wallace may have struggled to break through.