Get your first look at Luca Guadagnino's new TV show
We Are Who We Are marks Guadagnino's return to the beaches of Italy post-Call Me By Your Name.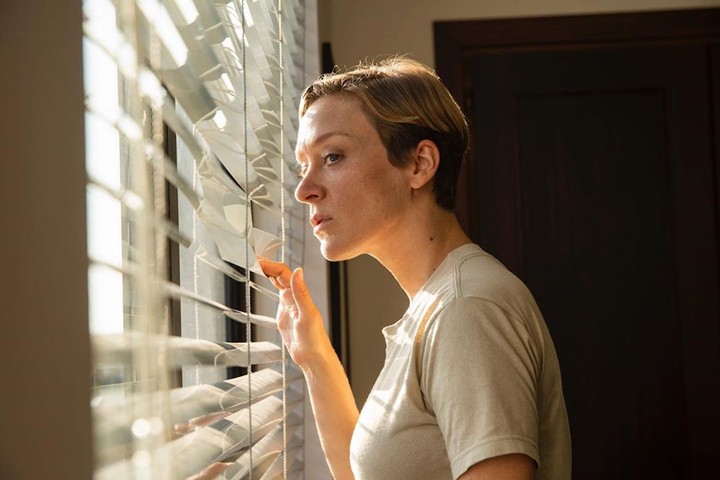 via Instagram/@wearewhoweare
Every time we hear tinkering piano keys and watch a camera pan across a beach as waves lap the shore, we instantly think of Luca Guadagnino. Ever since his mainstream breakthrough, 2015's Tilda Swinton-starring A Bigger Splash, the director has become synonymous with hot Italian summers on screen. Call Me By Your Name solidified that.

It seems like that setting is still close to his heart: it opens the trailer for our first look at his latest project, the eight-part HBO series, We Are Who We Are. It tells the story of two teenagers Fraser and Caitlin, played by It star Jack Dylan Grazer and newcomer Jordan Kristine Seamon respectively, grappling with friendship, love and growing up on an Italian US military base. It also stars Chloë Sevigny and Kid Cudi, alongside swathes of fresh faces (one of whom is Francesca Scorsese, daughter of Martin Scorsese).
The teaser that's just arrived gives us only a minor insight into what's to come. 20 seconds long, we see Jack and Jordan's characters sitting on a rock pier as a group of kids, presumably their classmates, run into the Mediterranean. Only two lines are spoken: "They think we're weird," Fraser says. "Does that bother you?" Caitlin replies.
In addition to the trailer, a series of images have since been posted on the show's Instagram account, giving us a better look at everybody's characters too.
The larger story of We Are Who We Are has not yet been revealed, including the roles that Chloë and Cudi play in the series. It was, however, announced this morning that the show was originally supposed to premiere in the Director's Fortnight strand of this year's Cannes Film Festival back in May. The plan was for the show to be played in its entire, eight-hour glory in one screening.
"Luca Guadagnino's masterful fresco on youth evokes deeply contemporary human questions with delightful freedom and narrative precision, and with a constantly inspired, powerfully sensorial and eminently cinematographic approach," the festival's director said. Citing his disappointment at the premiere being cancelled due to coronavirus, Luca added that the selection was, regardless, "a great achievement and an ineffable way to empower our tale of youth, identity, eccentricity, visions."
For those keen to see the series, keep your eyes peeled. We're bound to get a few more teasers before the series starts airing in September 2020.