Jon Gray: "Food apartheid has harmed Black and Brown people for generations"
The co-founder of Ghetto Gastro shares his manifesto for change.
|
21 September 2020, 3:06pm
Jon's story originally appeared in up + rising, a celebration of extraordinary Black voices, and is the first chapter of i-D's 40th anniversary issue (1980-2020).
i-D chronicled over 100 activists and artists, musicians and writers, photographers and creatives, in Atlanta, Baltimore, Minneapolis, LA, London, New York, Paris and Toronto.
"Food apartheid has been used as a tactic to harm Black and Brown people in The Bronx for generations.
The Bronx is home to one of the biggest, if not the largest, food distribution centres in the world. Yet, the communities and families that face food insecurity in the borough outnumber the rest of New York City.
Fossil fuel emissions from truck traffic contribute to some of the highest asthma rates in the city. This is how issues compound. A lack of access to nutrient-rich and varied foods, and low-quality air, correlate with related lifestyle illnesses like diabetes and high blood pressure. The way COVID-19 ravaged The Bronx illustrates the real human cost that the system is willing to pay in terms of Black and Brown lives.
I recently started my civic practice artist residency at The Metropolitan Museum of Art. Through my time there, I plan to investigate and instigate how food can be weaponised as a tool to destroy systemic oppression.
Connecting the dots between the epic visual artists we have working in The Bronx with the radical gardens like La Finca Del Sur and the mutual-aid kitchen La Morada is just the beginning. The intent, ultimately, is to bring the museum and other institutions out of their own walls, and challenge them to support and amplify this work.
To recognise that food is a weapon, and we are ready to strike."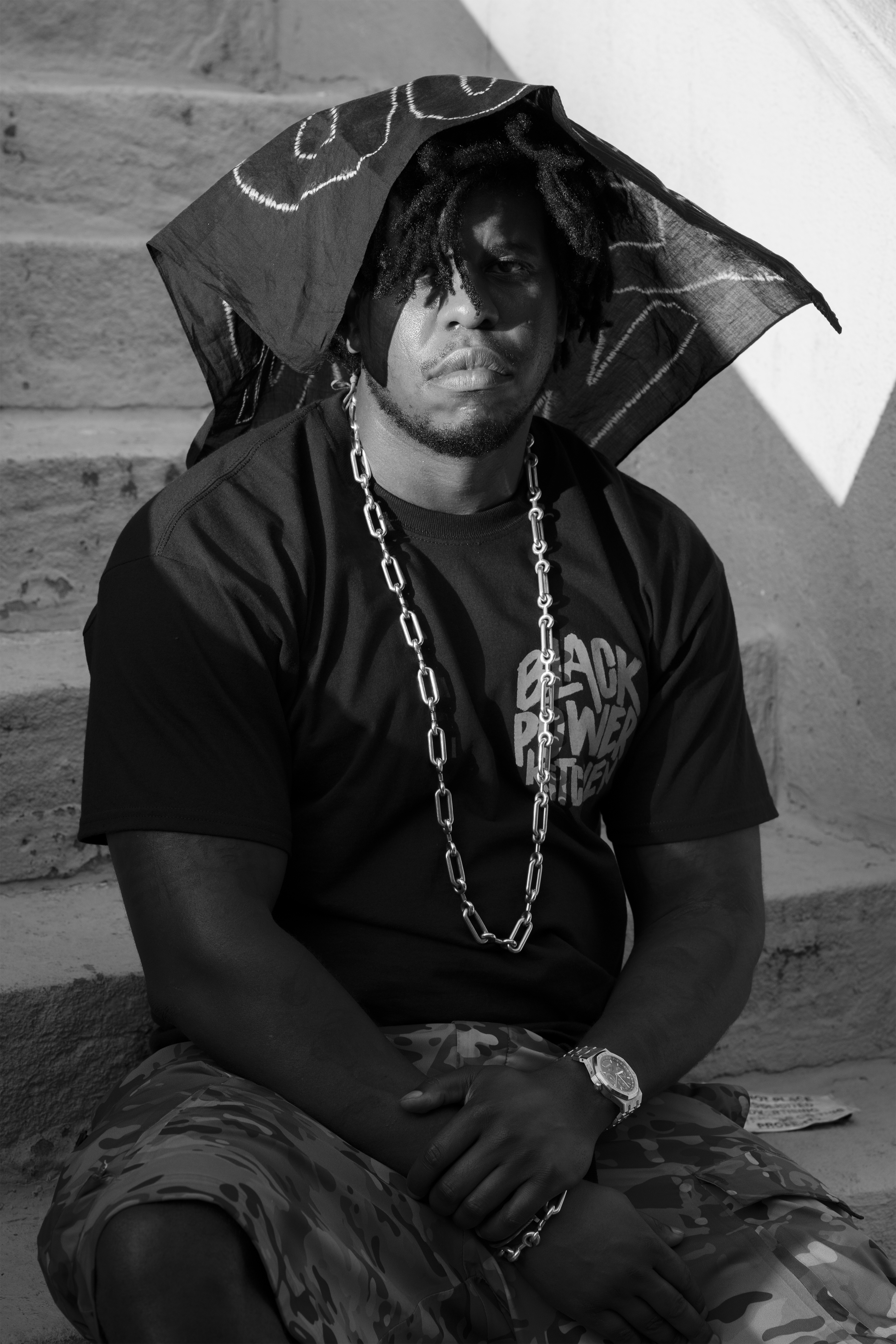 Credits
---
Photography Lacey Lennon
Fashion director Carlos Nazario
Hair Ro Morgan at The Wall Group using Design Essentials.
Make-up Jamal Scott at the Teknique Group using Barbara Sturm Cosmetics.
Photography assistance Genesis.
Styling assistance Raymond Gee.
Casting director Samuel Ellis Scheinman for DMCASTING.
Casting assistance Alexandra Antonova.