Kondwani Fidel and Devin Allen: "You can't raid the sun"
The acclaimed poet Kondwani Fidel writes about growing up in Baltimore as Devin Allen captures their activist community.
|
21 September 2020, 12:35pm
This story originally appeared in Up + Rising, a celebration of extraordinary Black voices, and is the first chapter of i-D's 40th anniversary issue (1980-2020).
i-D chronicled over 100 activists and artists, musicians and writers, photographers and creatives, in Atlanta, Baltimore, Minneapolis, LA, London, New York, Paris and Toronto.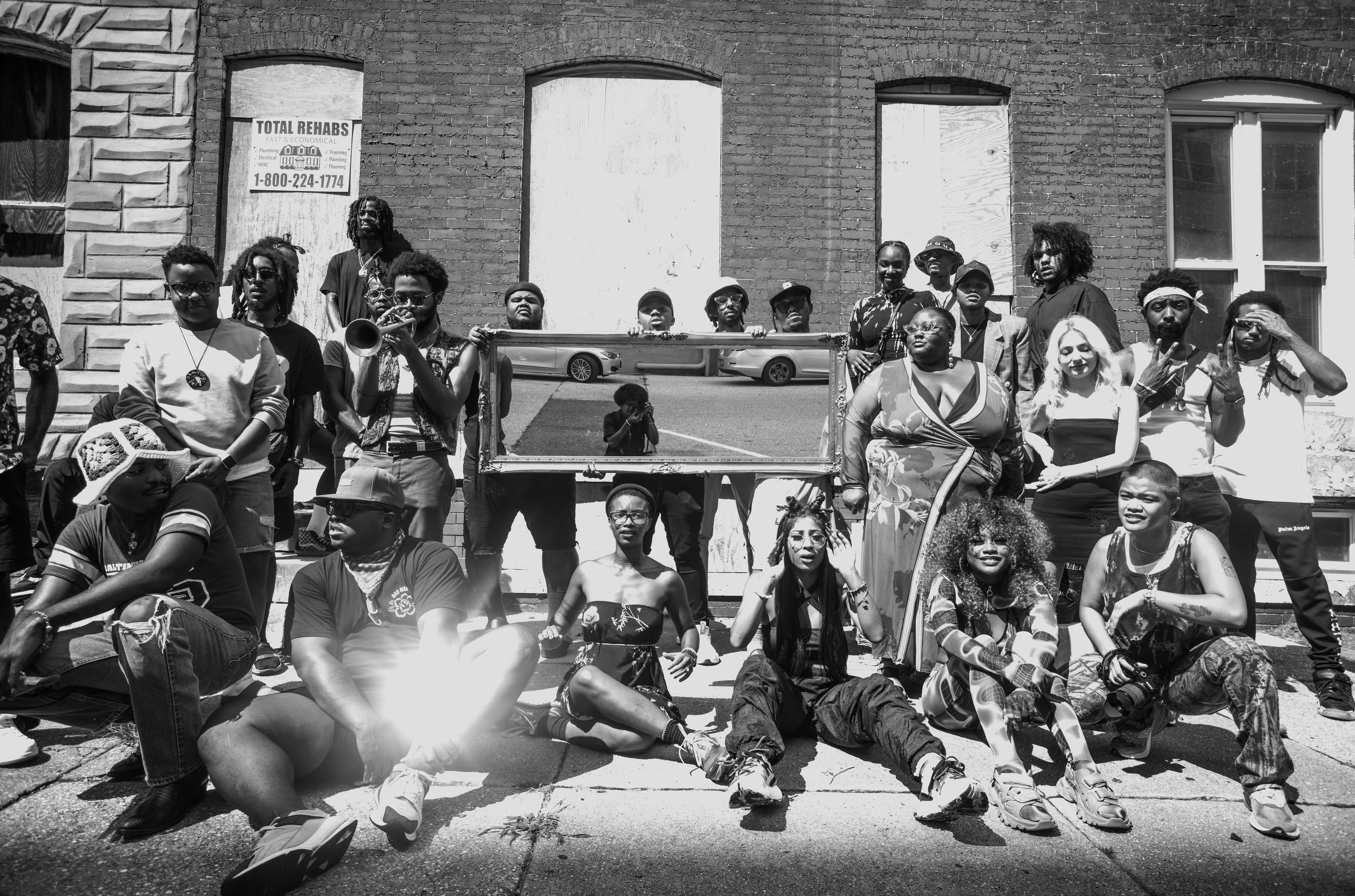 "Growing up in Baltimore, in my household, prayer was viewed as a protection against the evils in the world. Prayers are big and strong like glaciers, but no one told me that they get thawed by itty bitty bullets. Guns are a part of Baltimore's culture just as guns are a part of American culture. As a kid, I knew dudes in my neighbourhood who toted and banged guns. The cartoon characters on my television screen, Yosemite Sam and Elmer Fudd toted and banged guns. The police officers in my community toted and banged guns. I didn't know that guns would spearhead my era of racism. I didn't know that year would be 2020 and the entire world will routinely see videos on the internet of cops using these guns to murder Black people – one of many ways issues we as a people face in this country.
For decades and counting, the media has showcased Black Baltimore through a lens of criminality, violence, murder, and drugs without any truthful context as to why our troubled realities exist. It's dangerous because the blame is now shifted on the people, and not the inferior circumstances that we are confined to, which is made up of bad leadership, violent police, and the long history of structural poverty.
Truthful accounts of who we are, and what we mean, are rarely encountered in the mainstream, and even if it is, more than often our experiences are watered down and commodified. Still leaving us in the darkness. Through it all, the sun shines, and the birds sing. It's the artists who hug and hold the light. It's the artists who sing their songs. It's the artists who tell the truth. It's the artists who give the spectators ears and eyes. It's the artists who are clear about the world but who also have the ability to reimagine the world, which is a courageous act in a country that promotes conformity.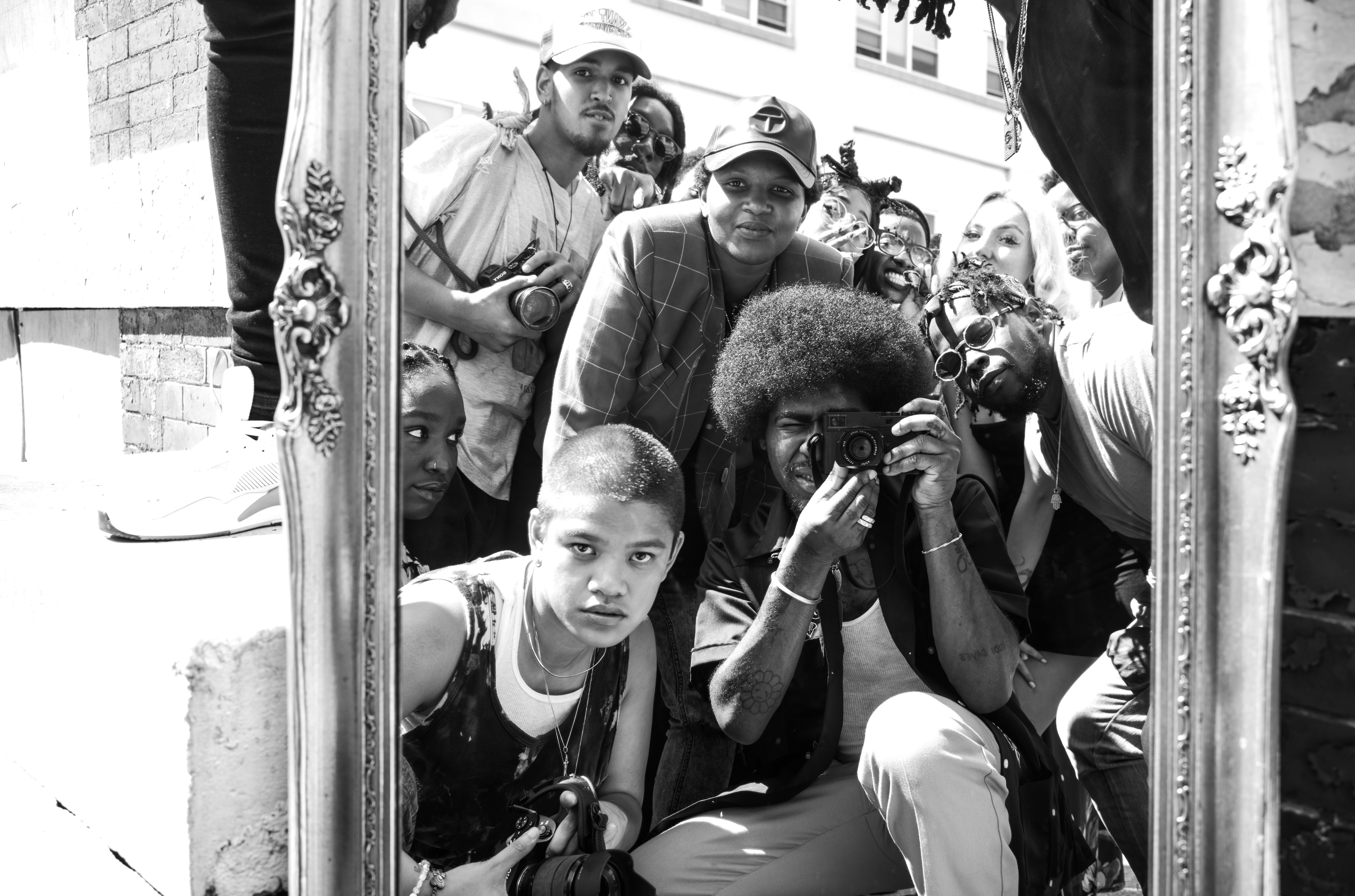 Art is an ancient need, and it allows us to represent who we are and what we mean. In Baltimore, we, the artists, are reflections of one another. We all have struggled in various ways, and it's evident that we outlived those struggles. We analysed both the suffering and the joy that was birthed out of trying times, and crafted liberatory ideas that we put out to the world, using art.
You can't raid the sun. You can't silence the birds. We gonna sing Baltimore, 4Eva."
Credits
---
Photography Devin Allen.
Styling and co-creative direction Al Rogers Jr.
Creative assistant Nick Thomas.
Models Marcus Cheetham, D Watkins, Aaron Jones, Thug Mom, Josh Slowe, Divinagracia, Olivia Camille, Blaq Starr, Mr 14th, Chris Cassius, T. Ali, Josh Stokes, Butch Dawson, DJ Trill Natured, Miss Kam, Que, Baby Khalo, Jacob Marley, Zadia, Brandon Woody, DDM, Kotic Couture, Devin Allen, Bobbi Rush, Al Rogers Jr. and Alanah.
Devin wears shirt Sixteen Tons. Trousers Dickies. Necklace Swoozy Donation. Models wear all clothing models' own.
Tagged: