Discover Giuseppe Zanotti's new capsule collection with Evan Mock
Giuseppe x Sorry in Advance gives a new meaning to​​ luxury streetwear.
Images courtesy of Giuseppe Zanotti
Italian luxury house Giuseppe Zanotti, known for their chic footwear, have some very exciting news. They've just collaborated with the skater, model and actor Evan Mock on an immediately iconic capsule collection: Giuseppe x Sorry in Advance. Combining the Gossip Girl star's avant-garde streetwear aesthetic with the label's attention to detail, the collection brings a new edge to some of the brand's classic pieces, while nodding to nostalgia.

The capsule's retro mood is, in part, characterised by its signature print of the board game 'Sorry!' — a standout memory from Evan's childhood that shows up across T-shirts, sweatshirts and shoes. With an Italian heritage and young American spirit, the result is the epitome of forward-thinking luxe streetwear.
To better understand the DNA of Giuseppe x Sorry in Advance, we asked the creative duo behind it — Evan Mock and Giuseppe Zanotti himself — to fill us in on their inspirations and the story of its conception.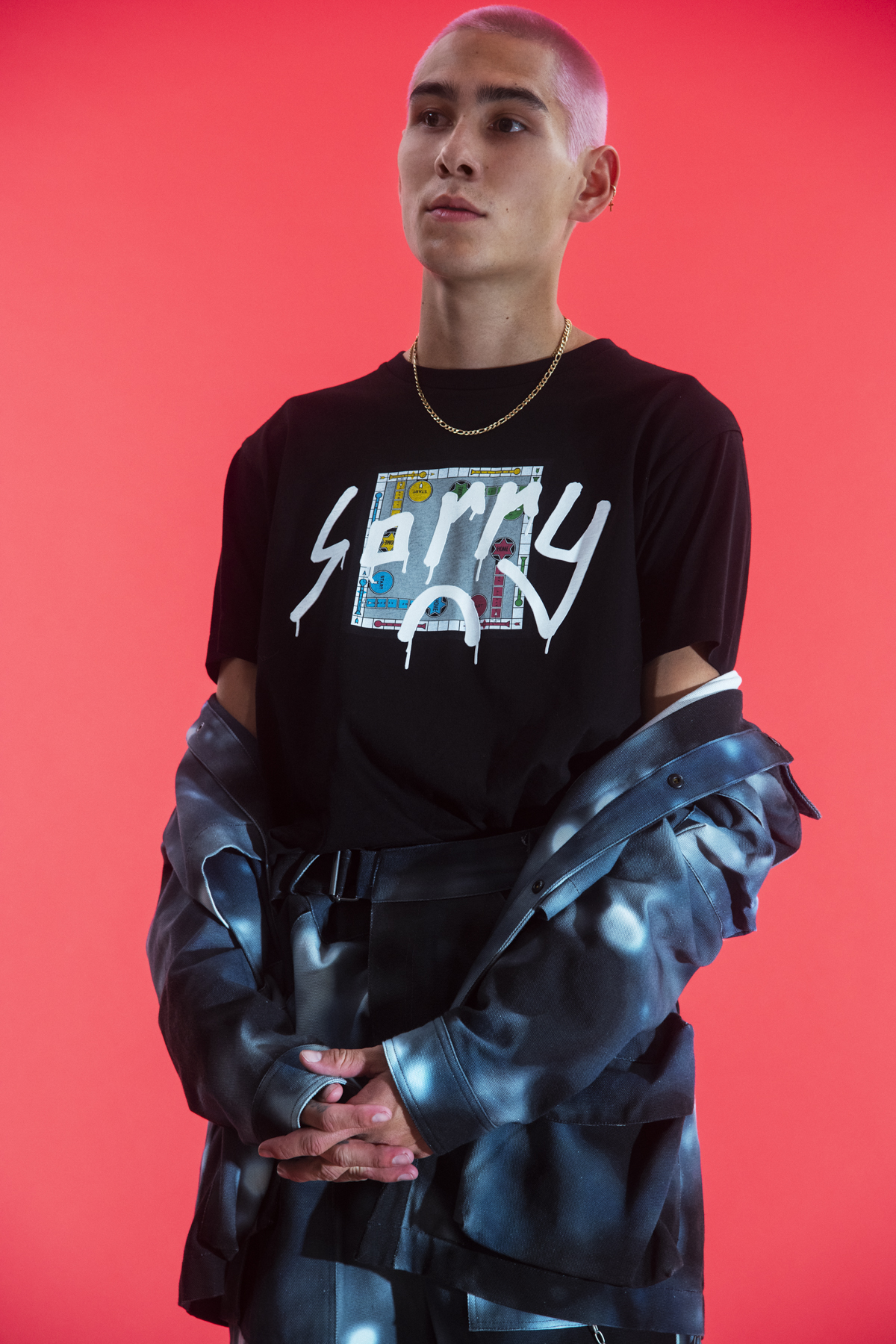 Hi Evan! Tell us about yourself and your career.
Evan Mock: I grew up in Hawaii and now I live in New York, and I love skateboarding and surfing. One thing I love about my job is that I can meet new people and discover new places. So far, I can say that I have been very lucky over the course of my career and can't wait to see what the future has in store.
You're a model, a photographer, a skater and an actor: could you tell us how you manage to combine all these talents? If you had to choose just one artistic medium, which would you choose?
EM: I could never pick just one! I grew up surfing, and when I was 11 or 12 years old I spontaneously started to skate. Then I felt the urgent need to document everything around me, and so photography was the natural next step. I believe that everything I do is somehow interconnected, and this combination of practices is crucial to me.
What inspires you and what drives you to push your limits?
EM: My mentors always support me and never discourage me. I also learned that sometimes, the best thing to do is to just listen to your instincts.
What convinced you to collaborate with Giuseppe Zanotti?
EM:I love to collaborate with people I respect and who have great ideas. Giuseppe and me, we got along well from the exact moment we met. Being in his company is fun and inspiring.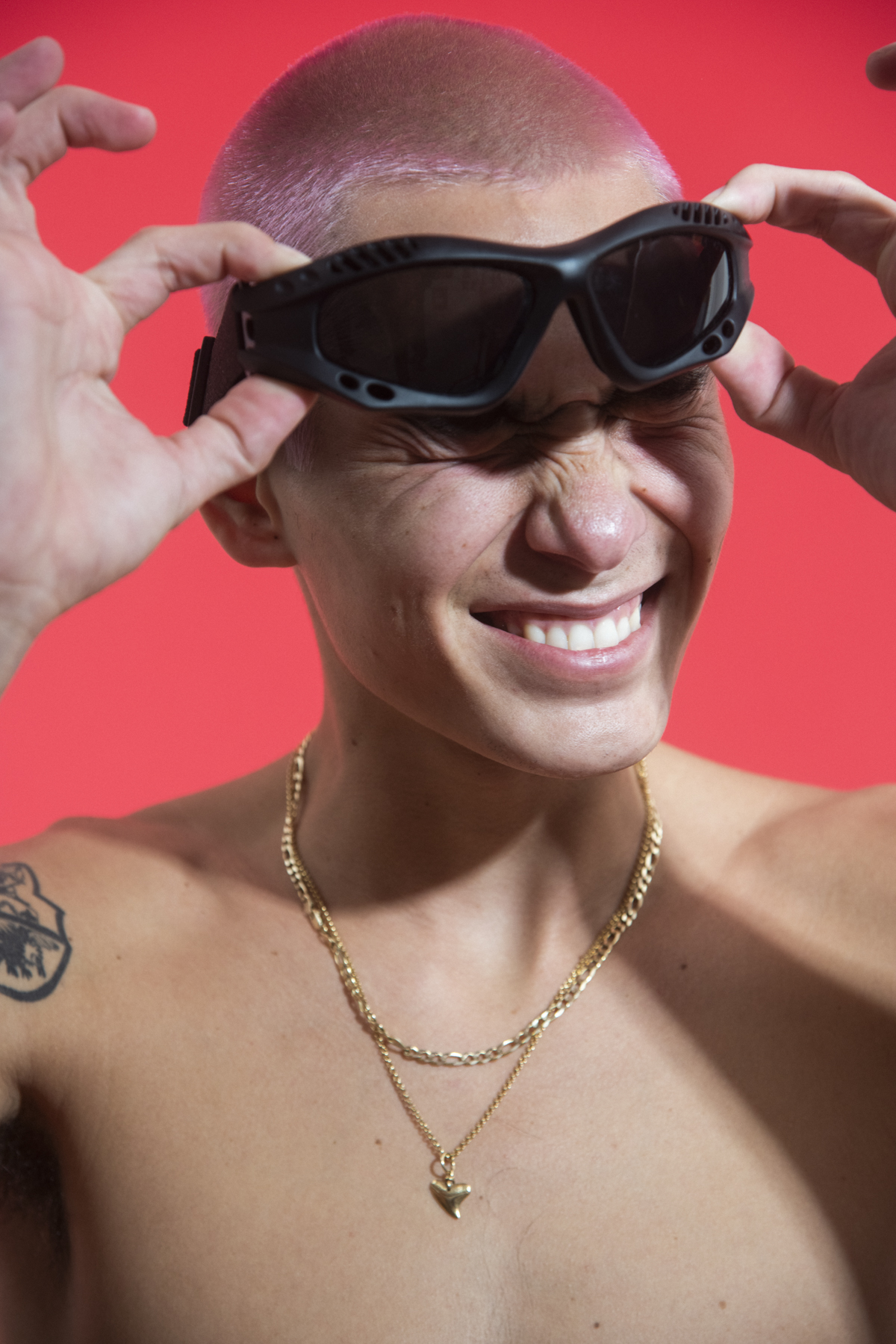 What's your favourite thing about the Giuseppe x Sorry in Advance collection?
EM: I've added a personal touch to some of the brand's most classic pieces. Creating a collection and seeing my ideas come to life was the best part of the process. Being able to see the finished garments in the images of the lookbook and see our collaboration become reality was really satisfying.
What was the best part of working on the collection?
EM: To be able to use the trademark of a Hasbro game that I literally grew up with was definitely an experience that I took off the list of things to do in life.
Giuseppe, what was the concept behind "Giuseppe x Sorry in Advance"?
Giuseppe Zanotti: It is a mash-up that blends streetwear and luxury and is aimed directly at a new, nonconformist generation. The collection combines some trademark statements by Evan with distinctive elements of my style.
How does this collection stand out from previous ones?
GZ: This is the first time I've collaborated with an independent brand, and it was a fresh, invigorating experience.
How do you think Evan's personality and charisma fit into the collection?
GZ: I met Evan for the first time last year in Milan, during men's fashion week, and I immediately realised that we share the same curiosity and approach to life and work. Evan is a creative whirlwind and has a strong character. His style is personal and unmistakable. Nothing about him is forced -- he is all natural, he is authentic and relaxed. For me, the collection represents a free-spirited generation that reaches a compromise between streetwear and luxury. And it's exactly these people that the capsule is for.
What was it like collaborating with Evan on the project?
GZ: Working with Evan is extremely fun. He's always proactive and has a clear and lucid creative vision. The element from which we started was this board game, Sorry !, that he used to play as a child. We started from there and started exchanging drafts and ideas. I like the way he blended his brand with mine, and I loved his interpretation of the capsules. Evan is so energetic it's almost surreal.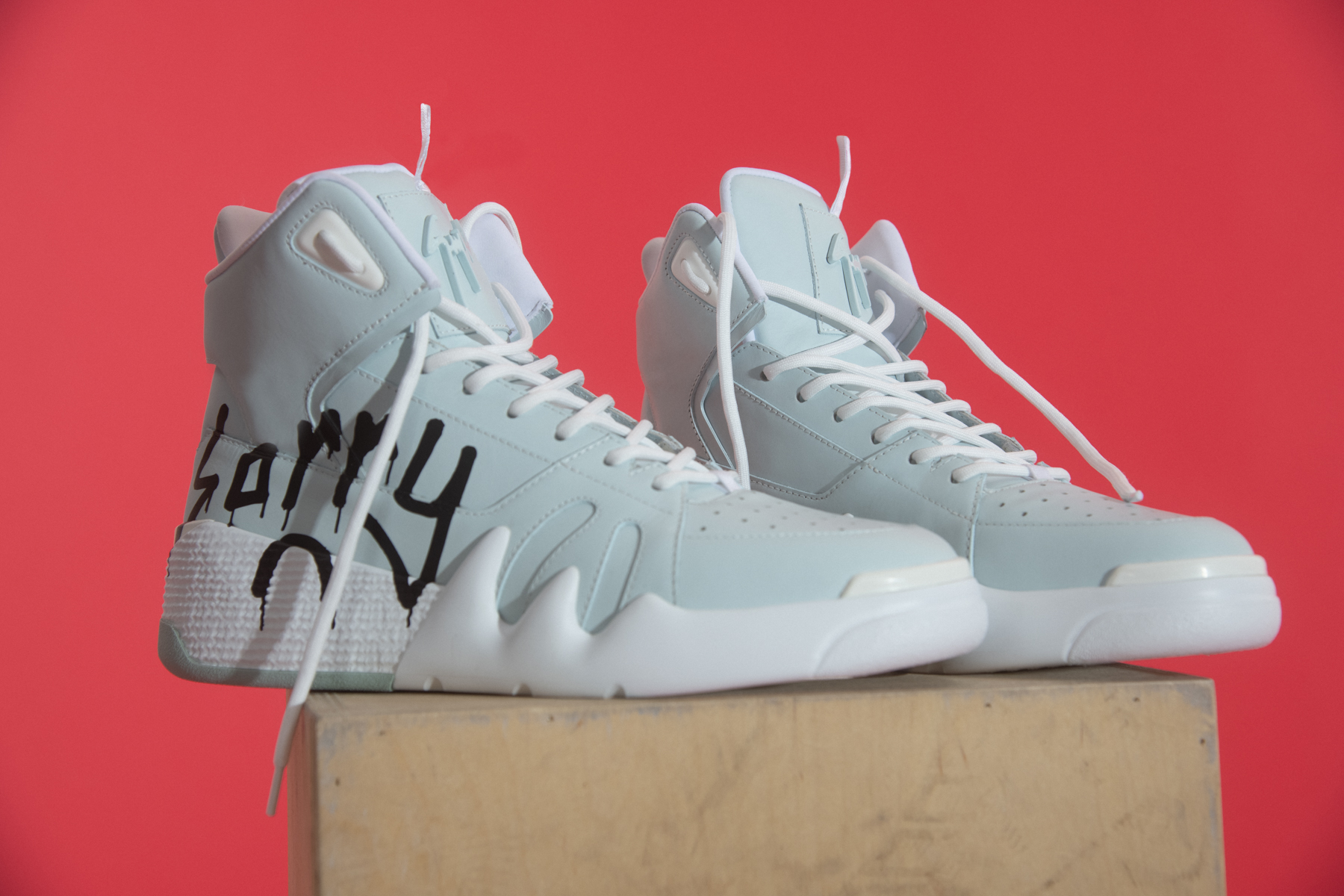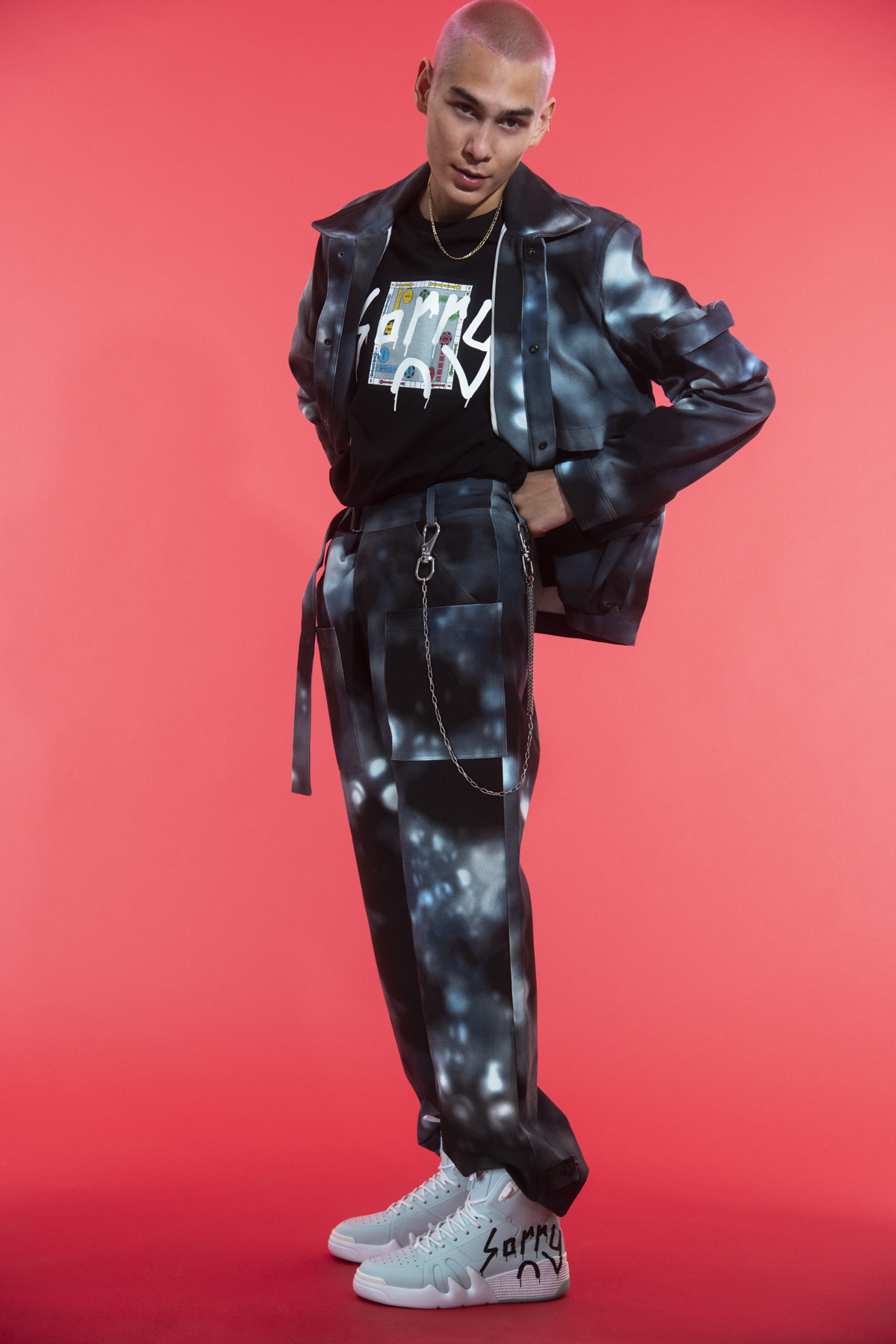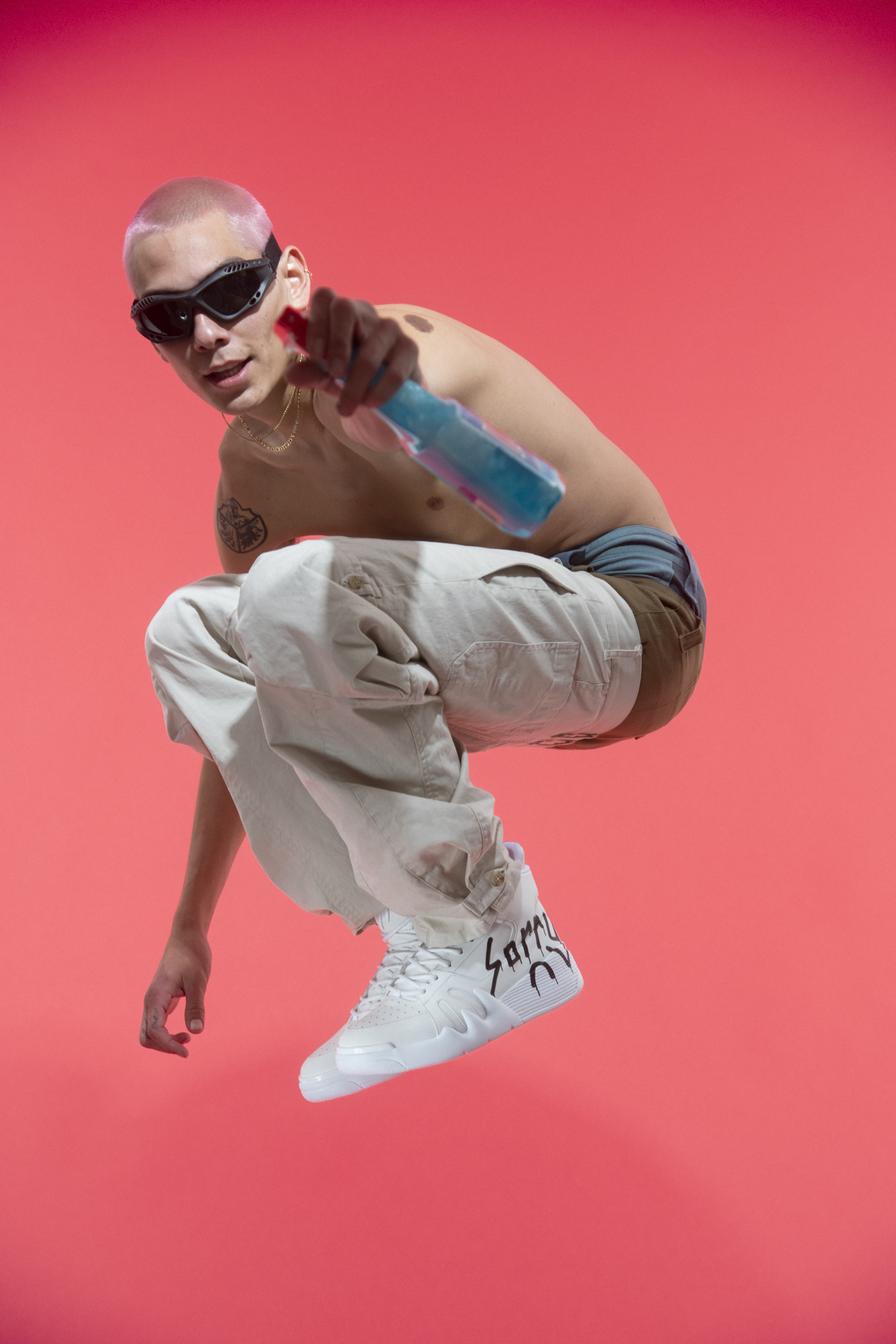 Discover more about the collaboration and see the full Giuseppe x Sorry in Advance capsule collection here.

Tagged: