Images courtesy of Schiaparelli
Daniel Roseberry brings his Midas touch to Schiaparelli Haute Couture SS22
In a dazzling runway show in Paris, the Texan designer demonstrated that, in his world, all that glitters really is gold.
Images courtesy of Schiaparelli
Schiaparelli's Daniel Roseberry is fed up with fashion. He's done with all the giant ball gowns, blinded by the bright colours and exhausted by the endless award seasons (to which countless celebrities wear his designs), red carpets and fashion presentations that he has to churn out more and more clothes for as his star rises. Considering that Schiaparelli, under his creative direction, has become perhaps the most bombastic, click-triggering couture house in Paris today, that's a pretty big deal. So, when it came to his latest collection, which officially opened Paris Couture Week this morning, he saw it as a reset — "something different, something restrained," as he put it. "Suddenly, colour felt wrong to me. So, did volume. All of the tricks that couture designers (including me) use to communicate grandeur and craftsmanship – big silhouettes, glorious pouffes of fabric, huge volume – felt hollow."
Without that context, it may not be clear at first that this collection was indeed scaled back. After all, there was enough 24-karat gold-plating to fill a vault at Gringotts. But, as he pointed out, most of the collection was in black and white – almost mournful at times, albeit in dramatically-curved silhouettes that jutted and twirled around the body in all their three-dimensional glory. And though Daniel said after the show that he wanted the collection to feel "shorter, sharper, and simpler" – his perception of austerity was only to be outweighed by the blinding display of gold on every look, from lashings of Calder-inspired jewellery to body-encasing structures. "Last year was about nouveau glamour – almost a disco goddess sensibility," he explained. This year, he's shifted his focus from surrealism to the empyreal, with constellations of stars and planetary rings surrounding the body and ecclesiastical Bernini-like embroideries.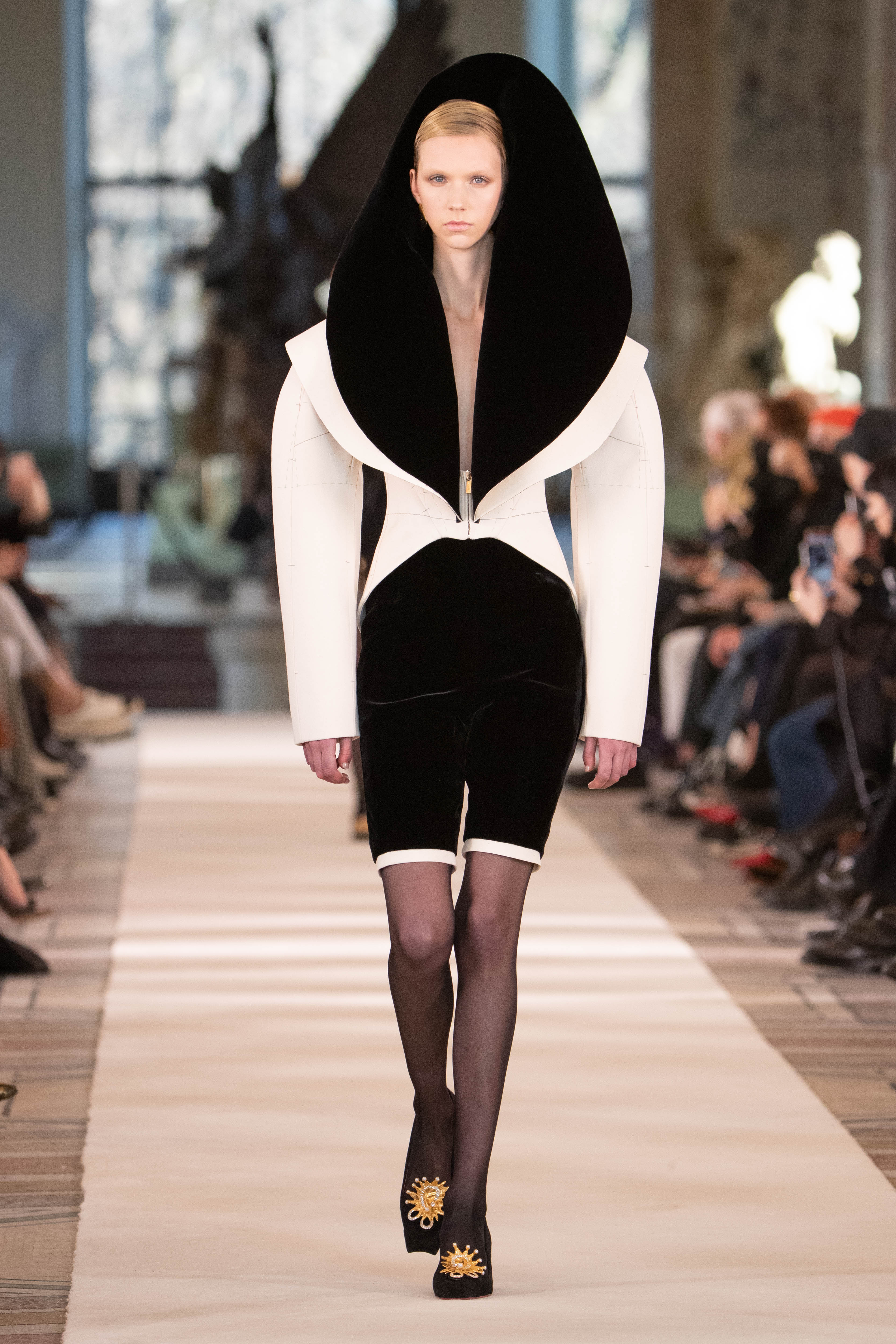 "Designing this collection also made me realise something else," Daniel reflected. "I design in order to make people feel something. When clothes and craft and hair and music and the wearer are in harmony together, when they are all trying to communicate something, we can be reminded why we love fashion – why I love fashion. It isn't for the celebrities. It isn't for the likes. It isn't for the reviews. It's because, when it's done right, when it has something to tell us, it can help us feel the inarticulable. It's because it still has the power to move us."
He's not wrong. Whatever your style or taste, whether you find it all too much or just the right amount of kitsch, Schiaparelli never fails to elicit a reaction.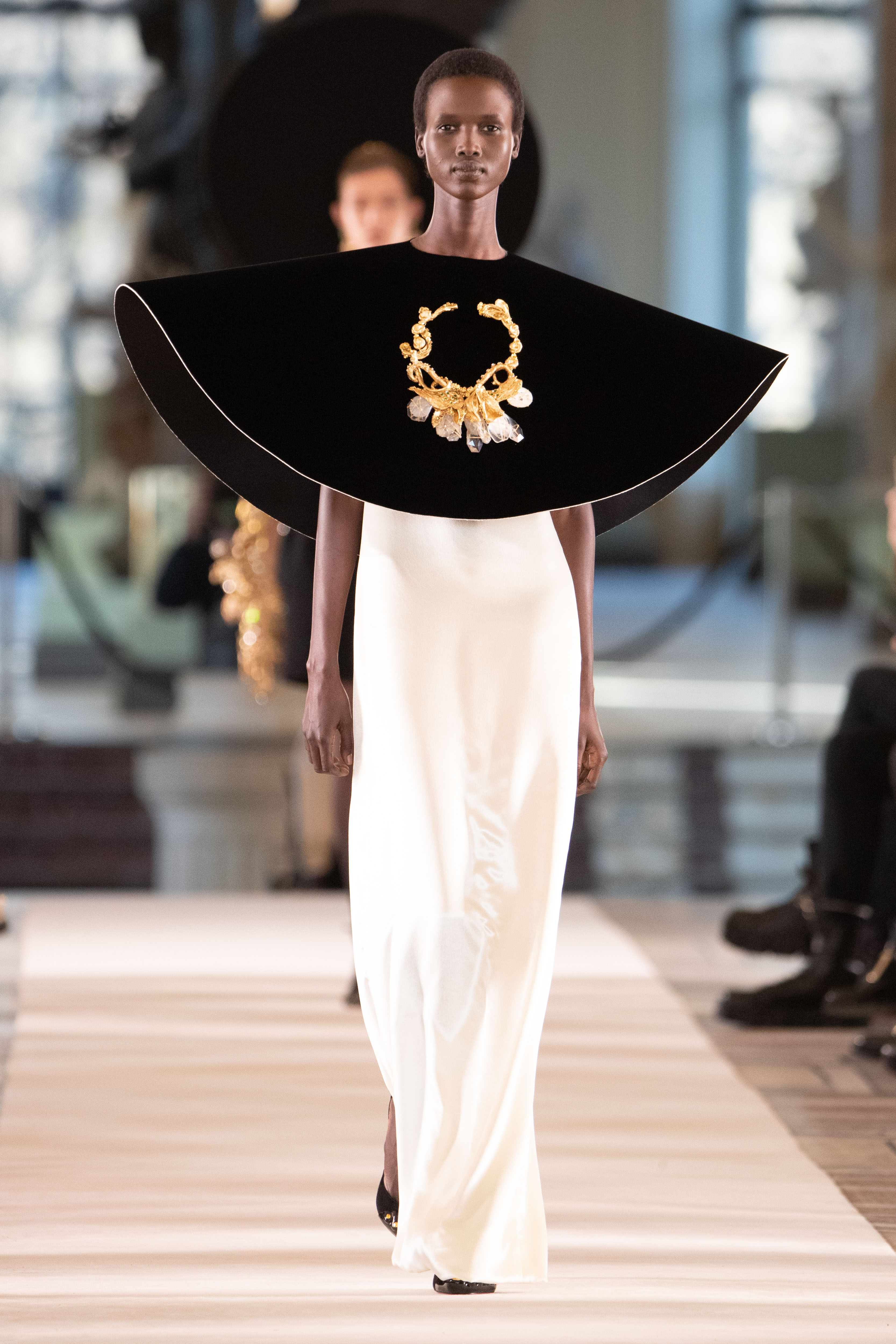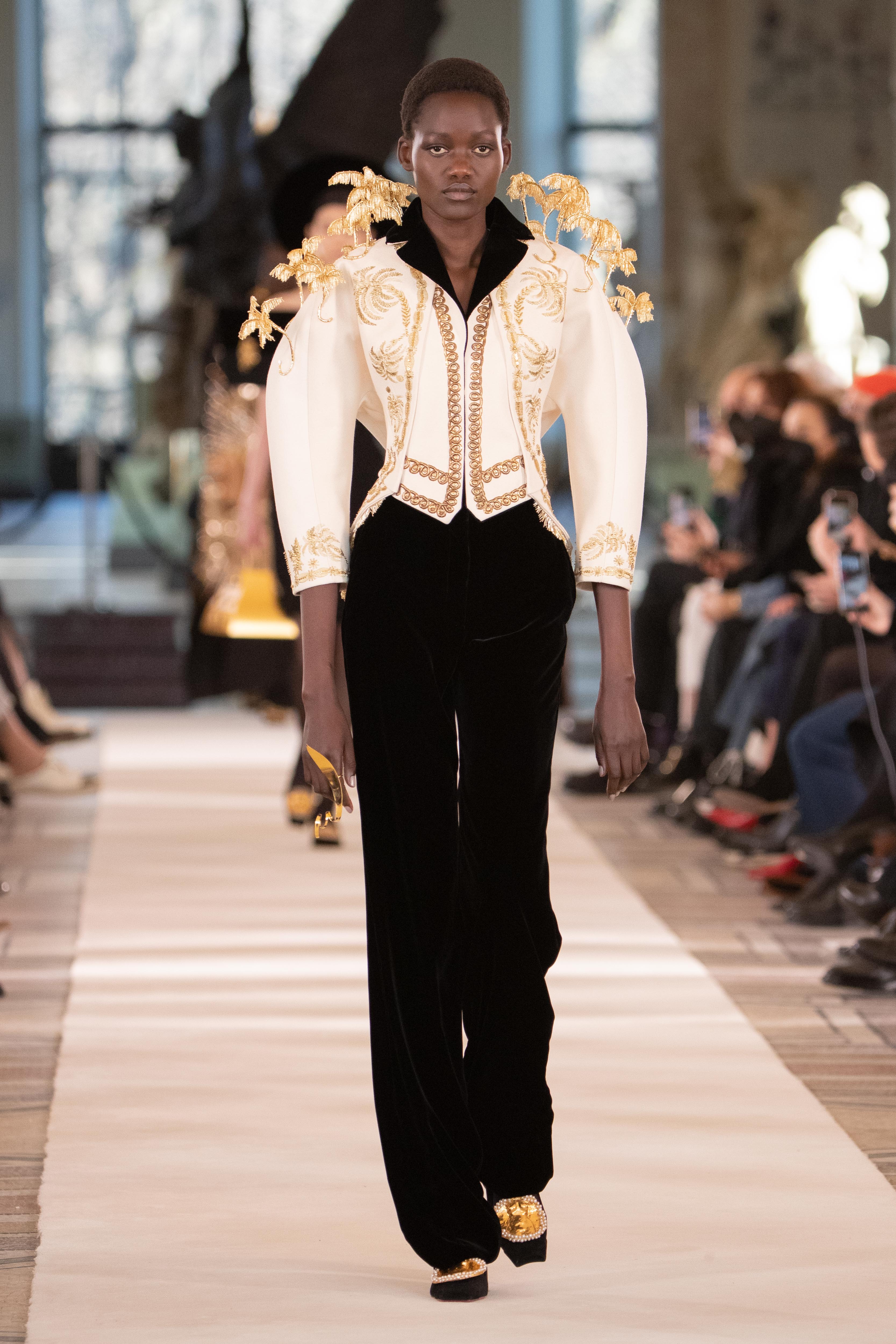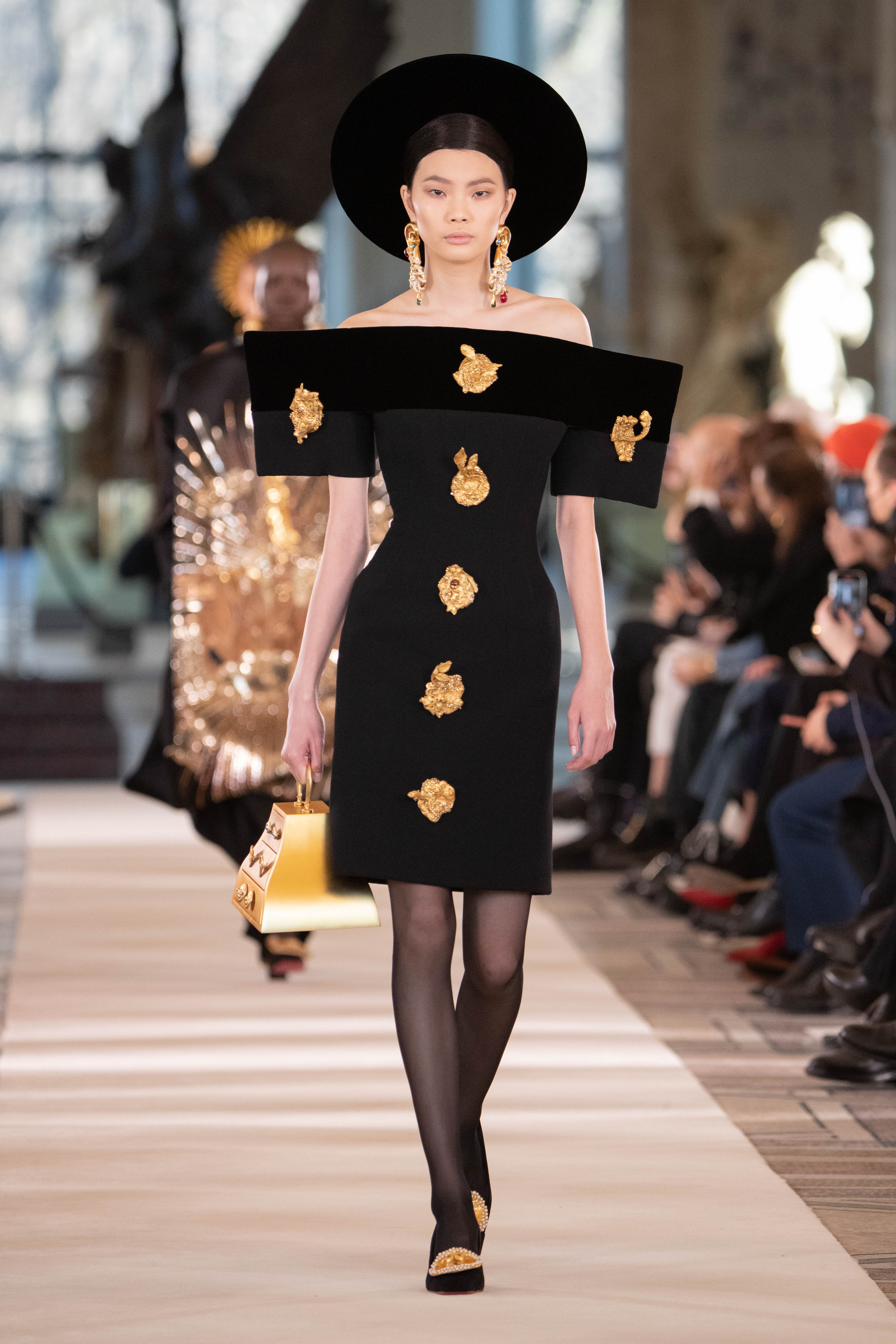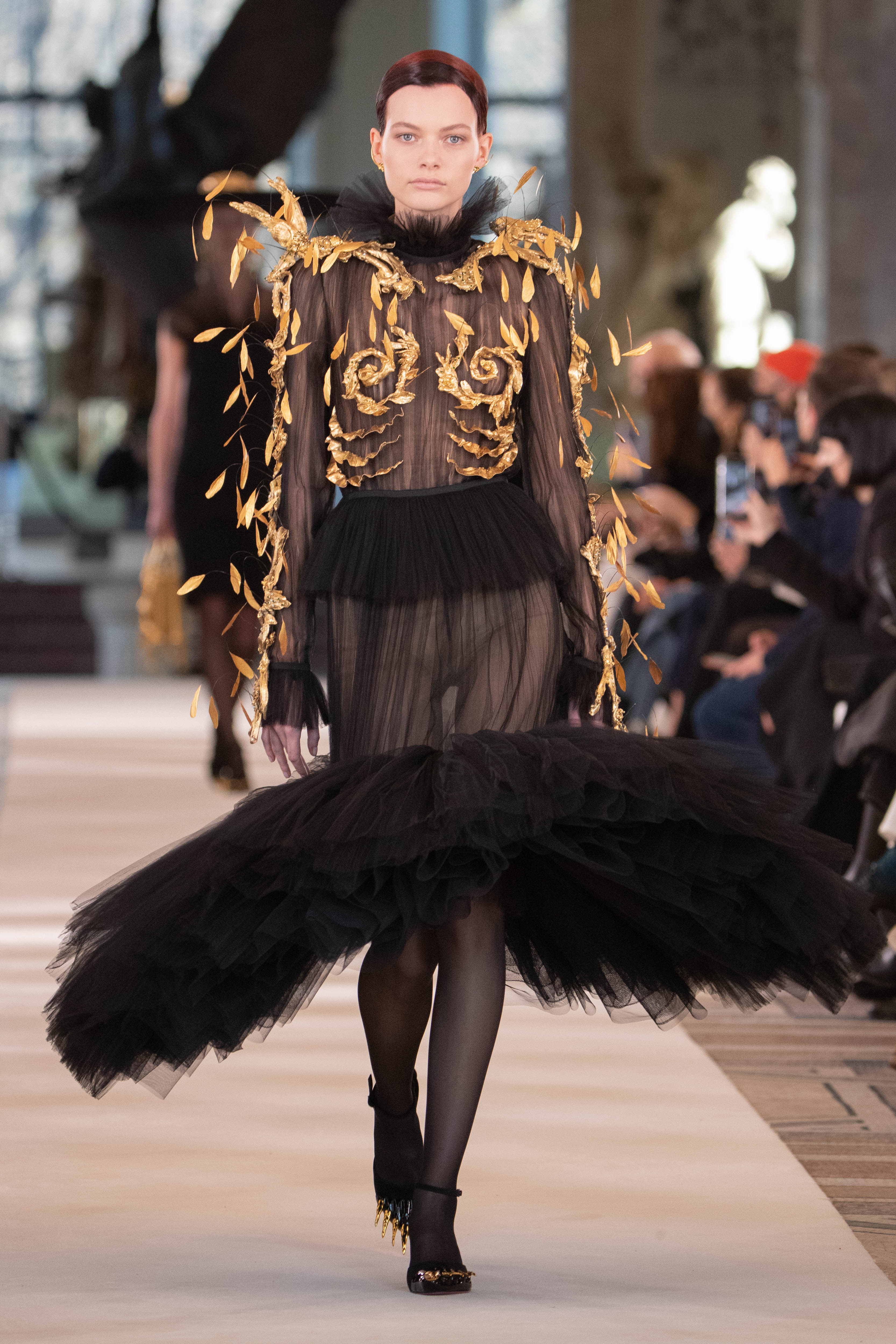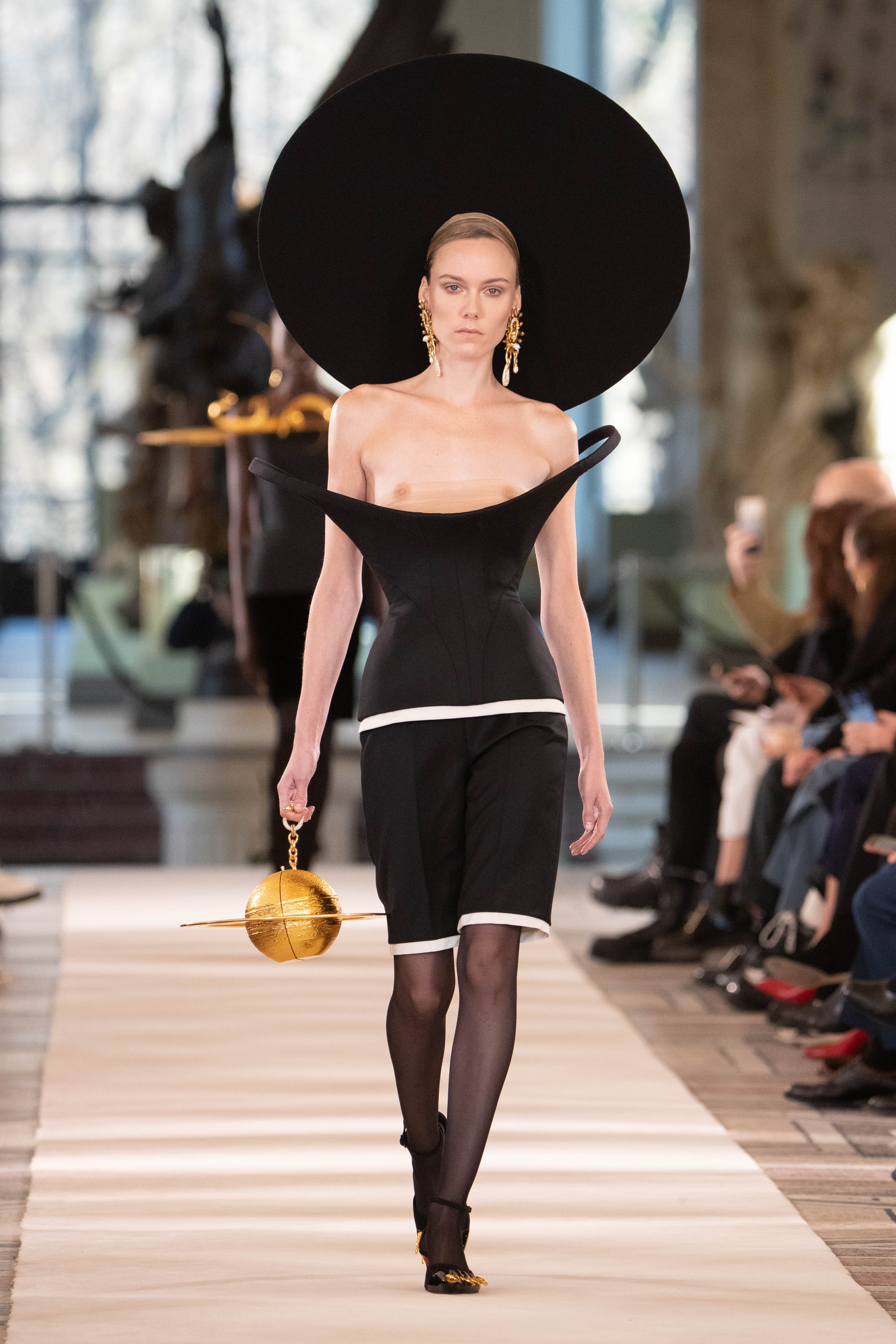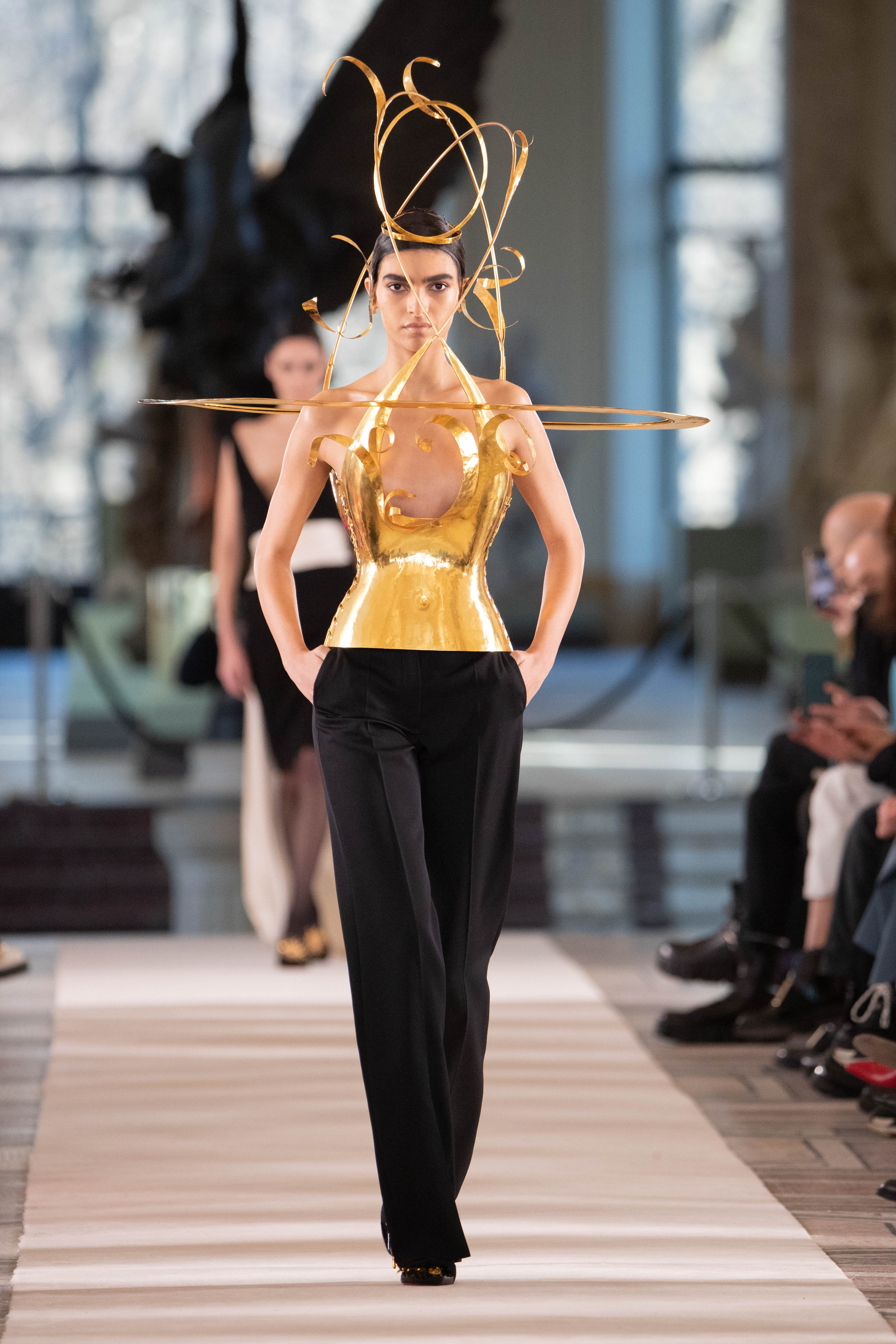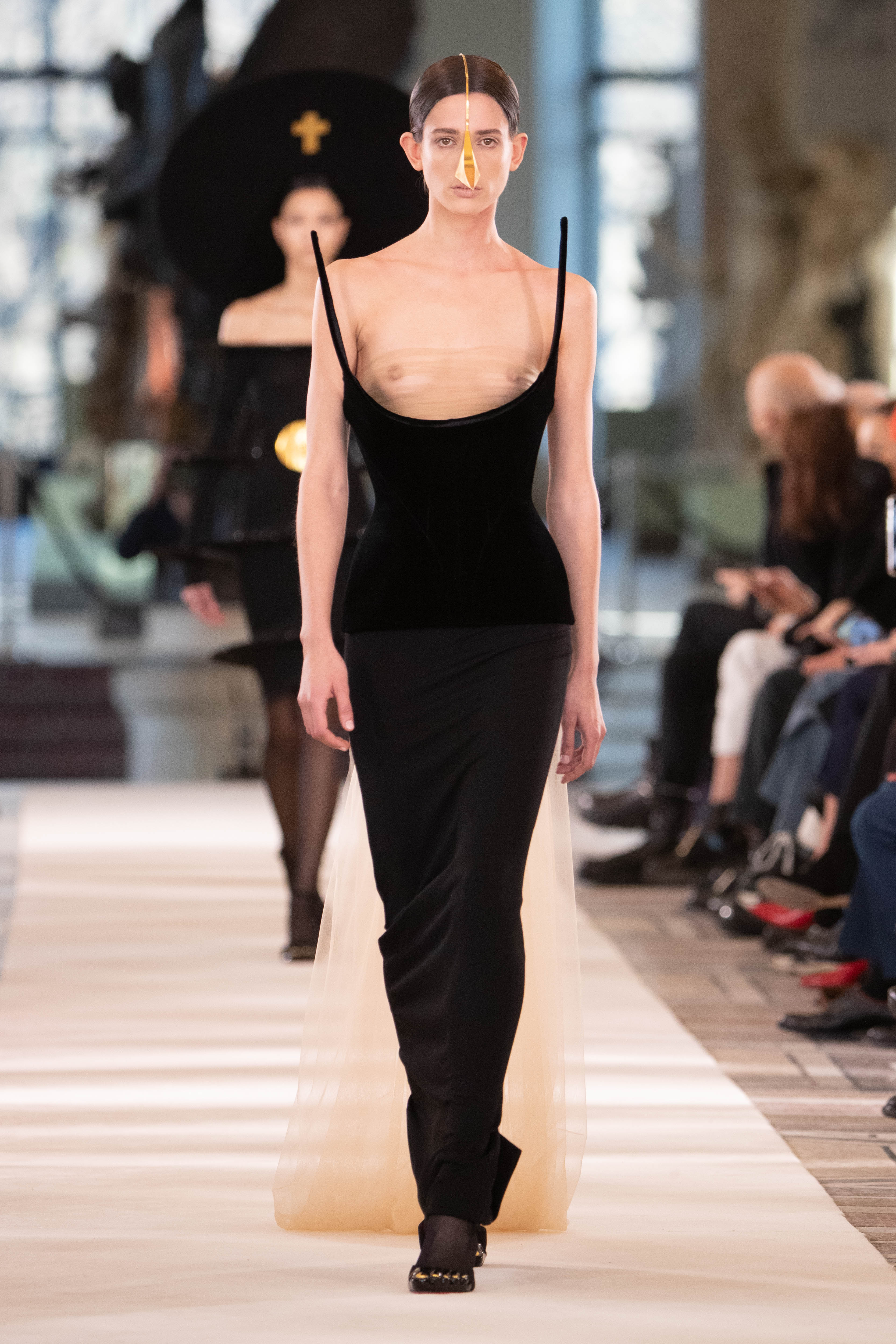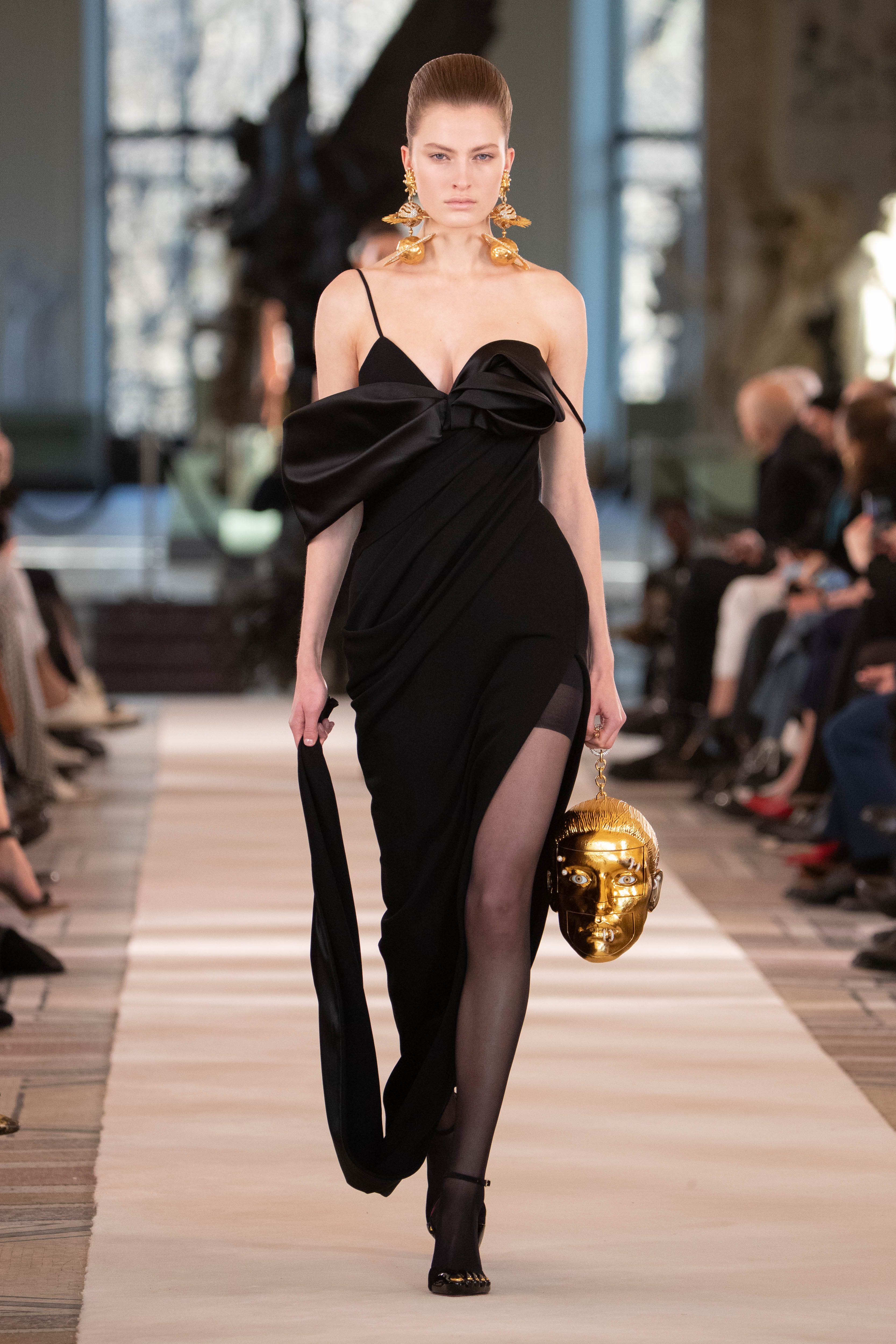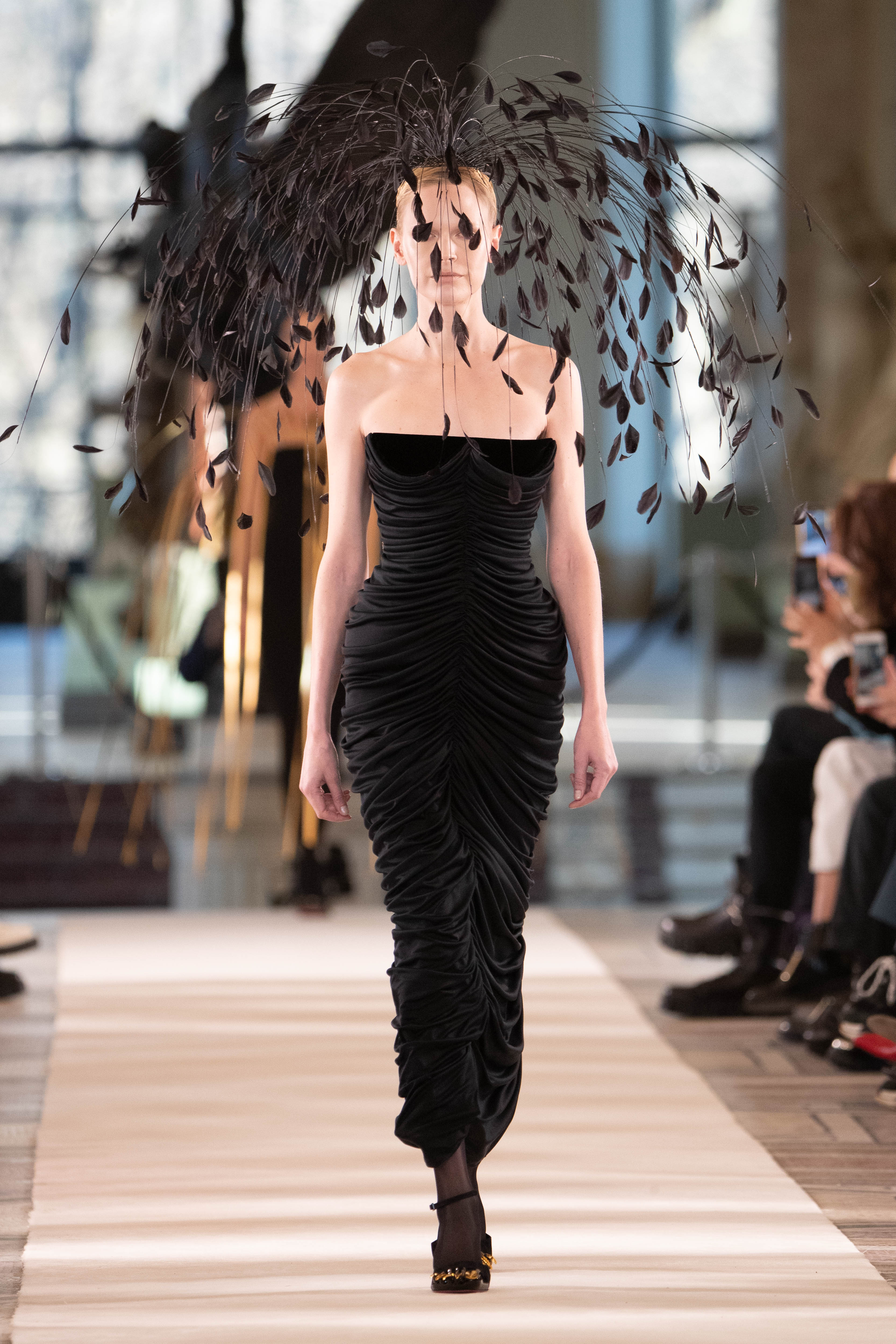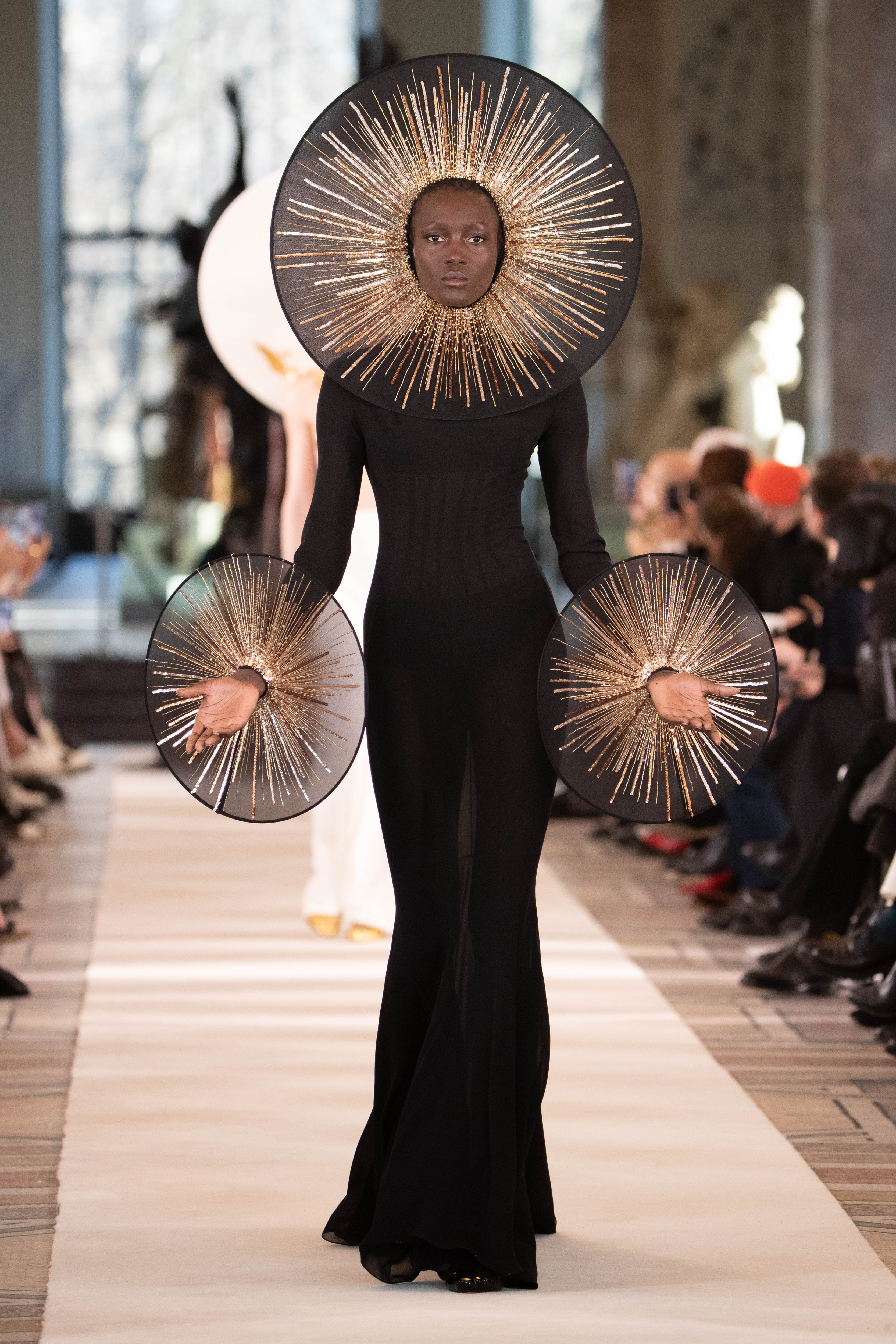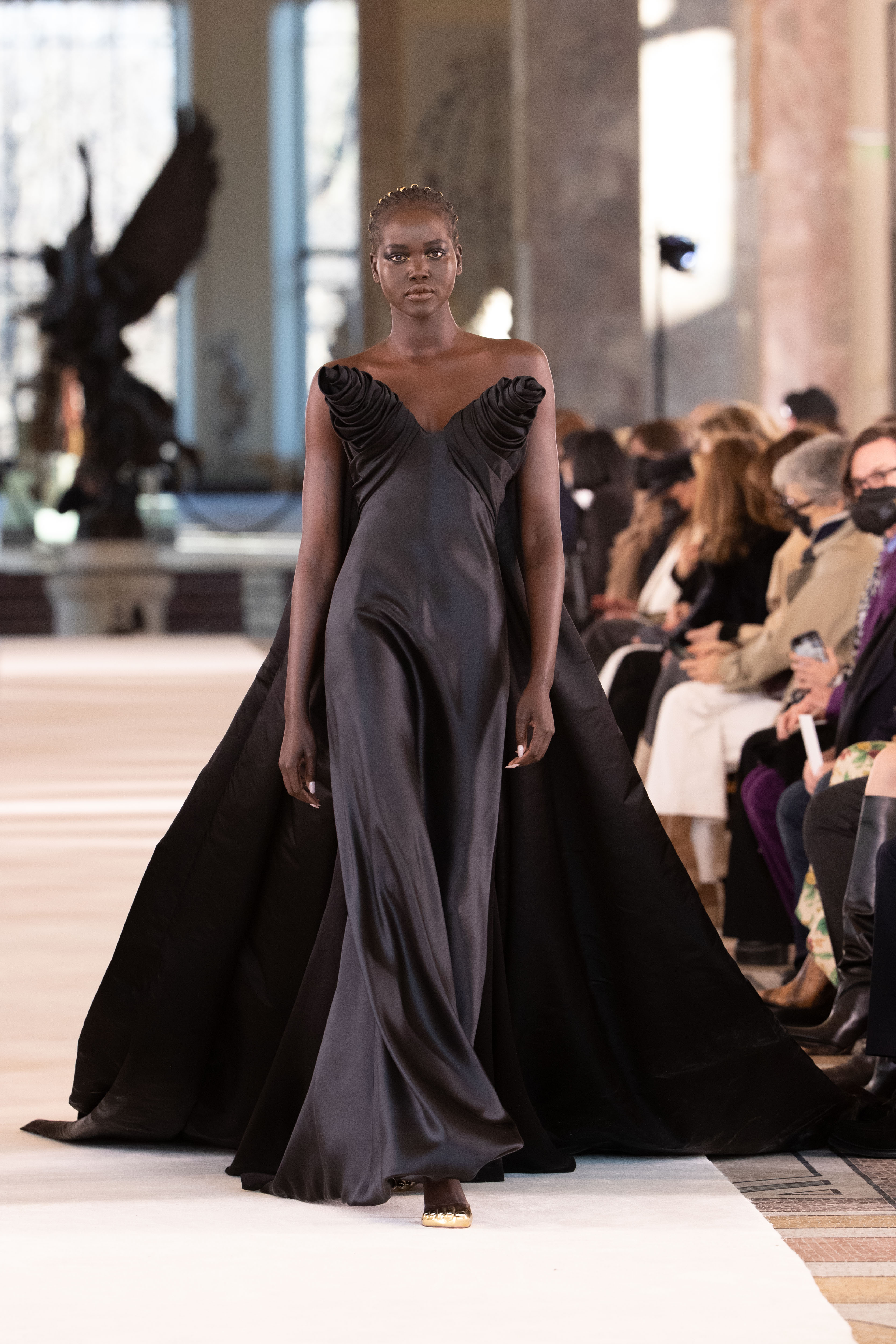 Follow i-D on Instagram and TikTok for more fashion reviews.