THE GUi-DE: Gaspar Noé's new movie and a festival in a theme park
Read, watch, see, wear, listen... how to spend your week, according to i-D.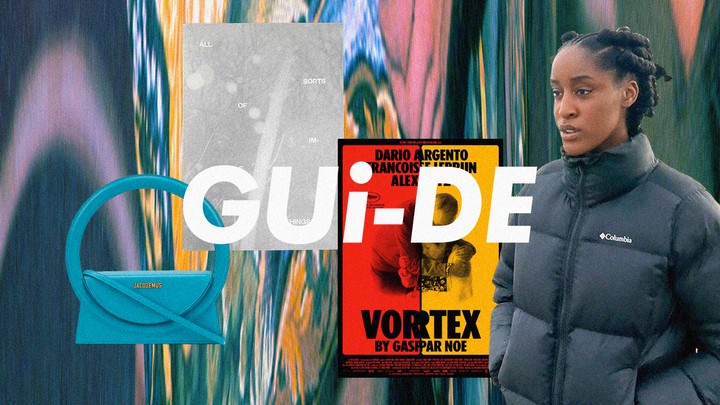 _Happy Monday! The new week is here and with it comes the chance to delve deep into some fresh culture and fashion. From Jacquemus' new pop-up to books on grief, here's the latest i-D guide.
_
Wear… Jacquemus' Le Bleu collection
Inspired, apparently, by a swirling effervescent tablet in his bathroom sink, Simon Porte Jacquemus has just launched a new concept space in Selfridges' Corner Shop, and the whole thing has this gorgeous, aquamarine, Roman baths feel about it. What's more, he's dropped an exclusive Selfridges capsule collection alongside it. The space is open now, and the collection — comprised of accessories and womenswear — is available to buy in store and online too. Check out all the details here.
Watch… Vortex
Gaspar Noé – a director famed for making provocative films about sex, drugs and just about everything in between — has made his finest film in a while with Vortex. Set in Paris, it tells the story of a relationship's degradation, as a woman slowly succumbs to the effects of Alzheimers and her husband reckons with a debilitating heart condition. Stylish in its storytelling, but with a real solid narrative backbone too, Noé's bait-and-switch Climax follow-up has maybe his finest tagline yet: "Life is a short party that will soon be forgotten". Vortex hits UK cinemas on Friday 13 May, and is out in the US now.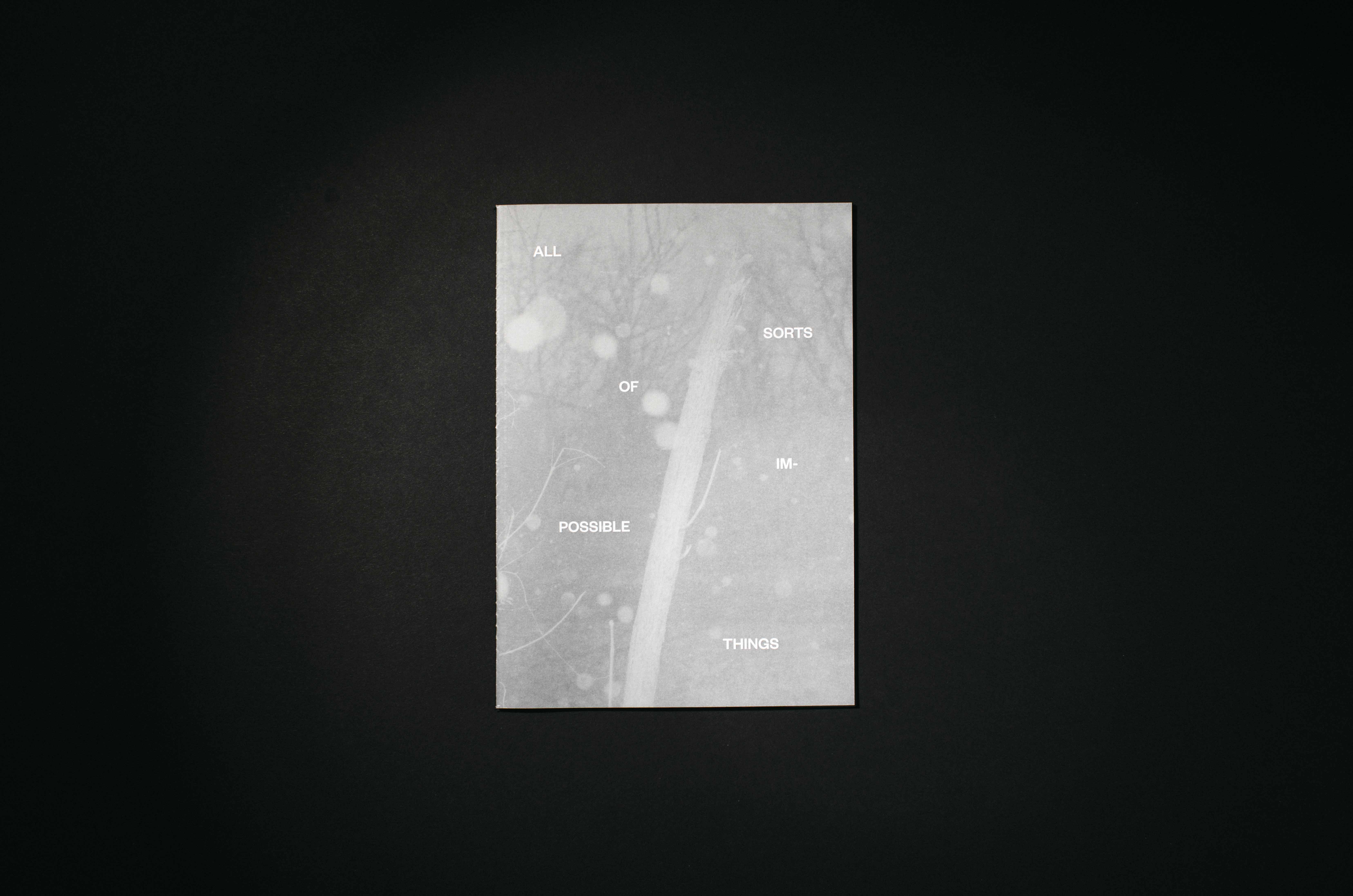 Read… All Sorts of Impossible Things; Life is Sad and Beautiful
All Sorts of Impossible Things is Irish photographer Rich Gilligan's latest book. A contributor to i-D, as well as Carhartt WIP, the New York Times and Adidas, Impossible Things is Rich abstract selection of works, captured near his studio in Newburgh, New York City. He's celebrating the launch of it with events in his two homes: at Hen's Teeth Studio in Dublin on 14 May, and then later, on 4 June at Head Hi in Brooklyn. Pre-order your copy by clicking here.
Life is Sad and Beautiful is poet and mental health campaigner Hussain Manawer's debut, a collection through which he — described as "the Original Mummy's Boy" — explores the loss of his mother. It's powerful stuff, piercing the heart of what it means to experience grief, articulating the most confusing parts of the fog. You can pre-order your signed copy here, before it's formally released on 12 May.
Listen to… Mysie
Having won the Ivor Novello Rising Star Award a few years back, and now mentored by Adele-slash-Stormzy producer Fraser T. Smith, Mysie is one of the most exciting musicians in London right now. Her forthcoming EP Joyride, which drops this Friday, captures the minutiae of heartbreak in sore and liberating detail. You can stream "Gin + Juice" here, and listen to "Joyride" above before the whole project arrives.
See… The Meaning of Flowers, the Fiercer the Town by Gareth McConnell; Leisure Festival
London-based artist Gareth McConnell's Irish roots play a role in his new exhibition launching in Peckham, The Meaning of Flowers, The Fiercer the Town. It's part of a series by Seen Fifteen exploring the work of artists who were raised during the Troubles in Ireland. Gareth's work here dissects the connotations of flowers depending on how they're framed, as objects of life and mourning, all viewed through his distinct hallucinogenic style. It opens Friday 13 May at Seen Fifteen. More information here.
Now's also the right time for every sad person in the UK to book their tickets to the event tailor-made for them: Leisure, a music festival taking place at Dreamland in Margate. With a line-up that includes Clairo, Mitski, Soccer Mommy and Nilüfer Yanya, attendees can counteract their melancholy from the down-tempo Clairo numbers by jumping on a fairground ride — yes, Dreamland is a theme park. Prepare for mayhem and melancholy. Book up here.