7 of Foxy Brown's most iconic outfits
The rapper was a muse to John Galliano and Calvin Klein in the 90s.
|
04 February 2022, 8:00am
All images via Getty
Foxy Brown is one of the "illest to ever do it". At the tender age of 17, the American-Trinidadian musician changed the rap game forever. With her cool, self-assured flow, raunchy lyricism, and sleek R&B bounce, Foxy opened up a space for women within the male-dominated landscape of late-90s rap. In a string of early-career features, the rapper went toe-to-toe with veterans like Jay-Z and Fat Joe. Across the massively successful Ill Na Na and Chyna Doll, Foxy rapped about sex with an unprecedented swagger and frankness.
Beyond music, her personal style is slinky and glitzy with a minimalist edge. Foxy loves fashion and raps about it with reverence, name-dropping labels like Dolce & Gabbana and -- her favourite -- Dior throughout classic tracks like "I'll Be" and "Oh Yeah." In the late 90s, she was muse to Galliano and Calvin Klein. And she frequently pulled up to red carpets dripped in Tom Ford's Gucci, Versace diamante, and, of course, her signature minks. Here, we take a look back at Foxy's influential style through a selection of her most iconic outfits.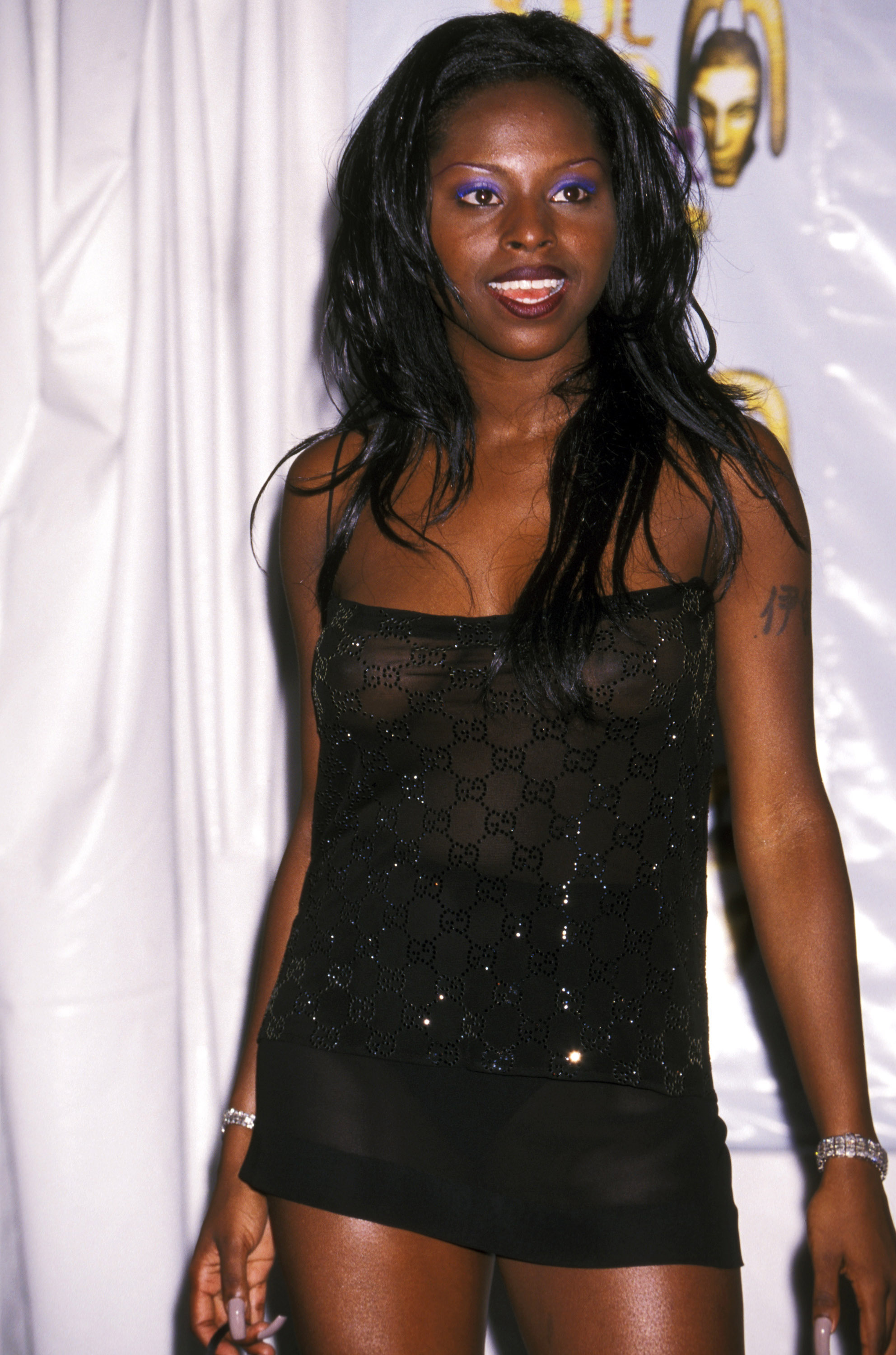 At the Lady of Soul Awards, 1998
At age 16, Foxy Brown shook the rap industry to its very core with a single verse. After winning a talent contest in her native Brooklyn, Foxy was invited to rap on the remix to LL Cool J's "I Shot Ya" alongside rap heavyweights Prodigy and Fat Joe. With the feature -- her industry debut -- Foxy eclipsed the veteran rappers with a raunchy lyricism and smooth, self-assured delivery beyond her years. In the months that followed, Foxy continued to bolster her prodigal reputation with a string of features on tracks by Case, Nas, and Jay-Z. In 1996, she signed with Def Jam and dropped her highly-anticipated debut LP, Ill Na Na. The record broke down boundaries for women in rap, becoming the first female rap album to debut in the Billboard 200's Top 10. Here, at the Lady of Soul Awards, Foxy wears a sheer Gucci-monogrammed LBD that calls back to the one she donned on Ill Na Na's album cover.
In the "Hot Spot" music video, 1999
Two years after grabbing the rap world's attention with Ill Na Na, Foxy dropped her follow-up, Chyna Doll. Even more hotly-anticipated than her first album, Chyna Doll debuted at the very top of the Billboard 200, becoming the first solo female rap album to do so. The album dropped with "Hot Spot" as its lead single. In the video (set in a frozen nightclub), Foxy raps and dances in a metal-plated bikini, channeling the era's hard-edged, space-age aesthetic.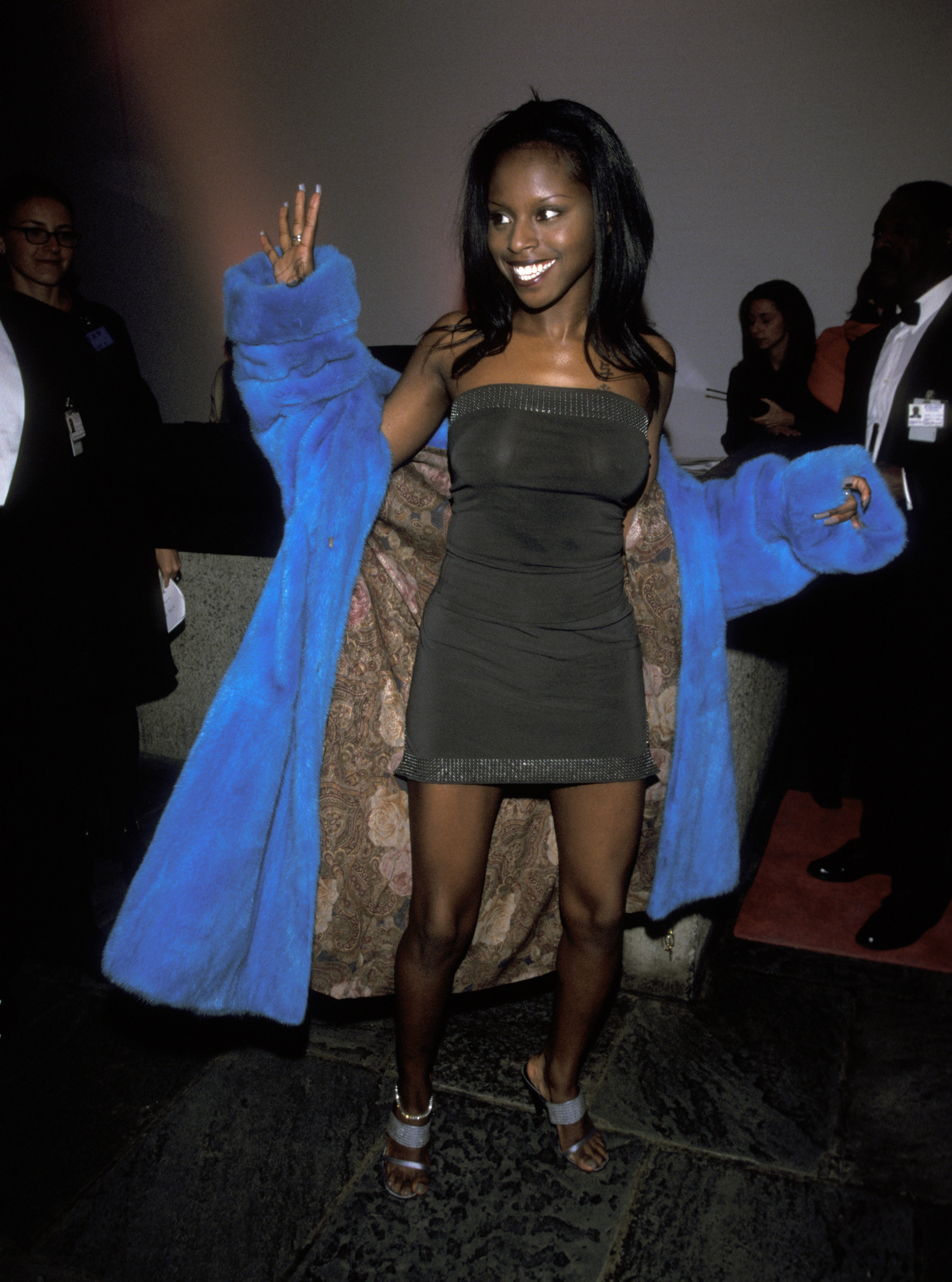 At a gala, 1999
Foxy's known just as much for her LBDs as she is for her mink coats. And in the late 90s, the rapper owned a pretty impressive collection: grey and belted, striped all over, fuschia and floor-length. The list goes on. Here, the rap prodigy wears her two signature styles: bedazzled black minidress and an electric blue mink.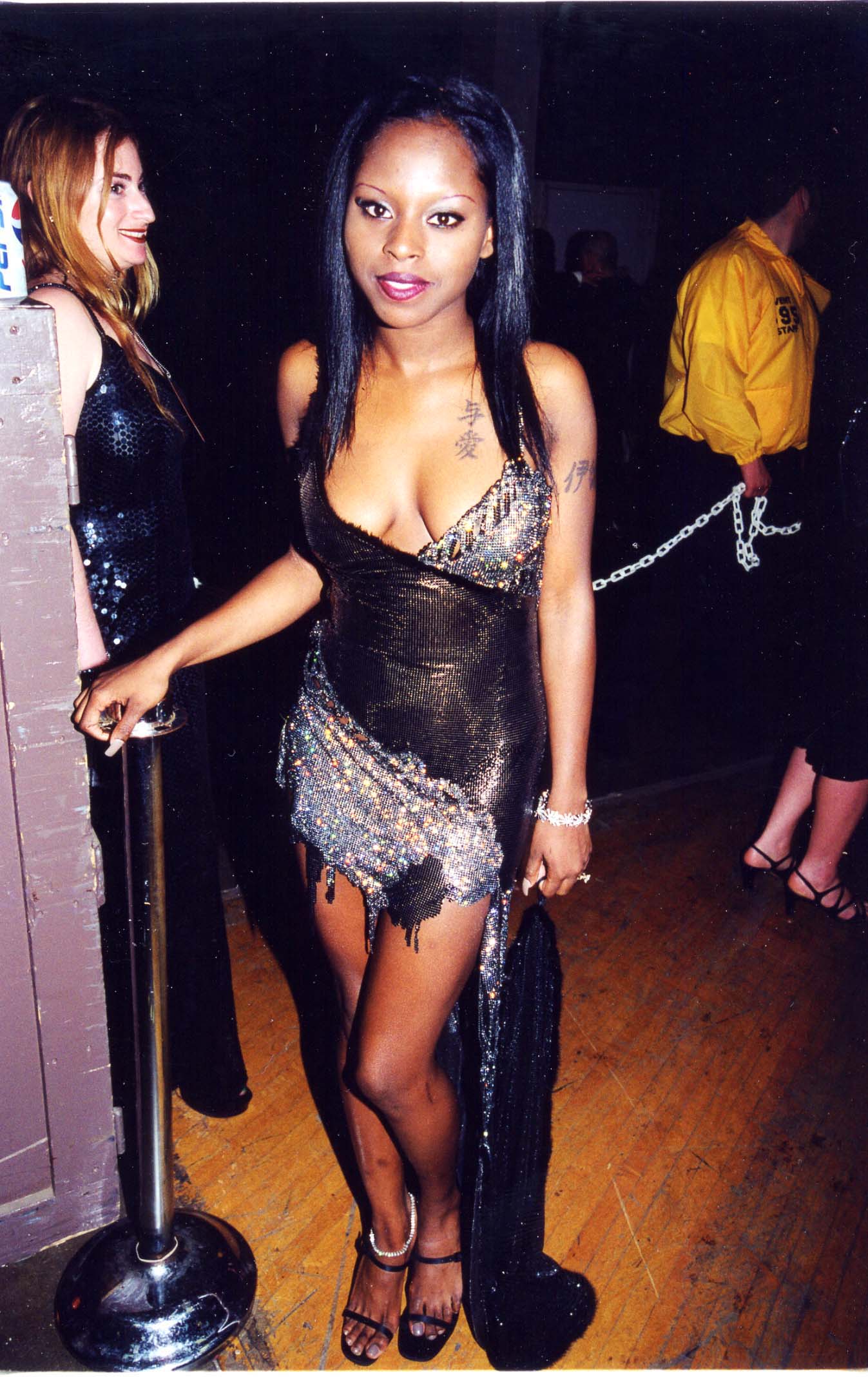 At the Grammy Awards, 1999
Foxy's lyrics are peppered with designer name drops and luxury trappings. In fact, Foxy's affinity for all things designer dates back to her "I Shot Ya" debut, where she raps, "Fuck it, Gucci sweaters and Armani leathers / Flossin' rocks like the size of Fort Knox / Four carats, the ice rocks, pussy bangin' like Versace locs." In 1995, Foxy was rapping about Versace shades; four years later, the rapper rolled up to the Grammy Awards wearing one of the Italian label's iconic diamante dresses.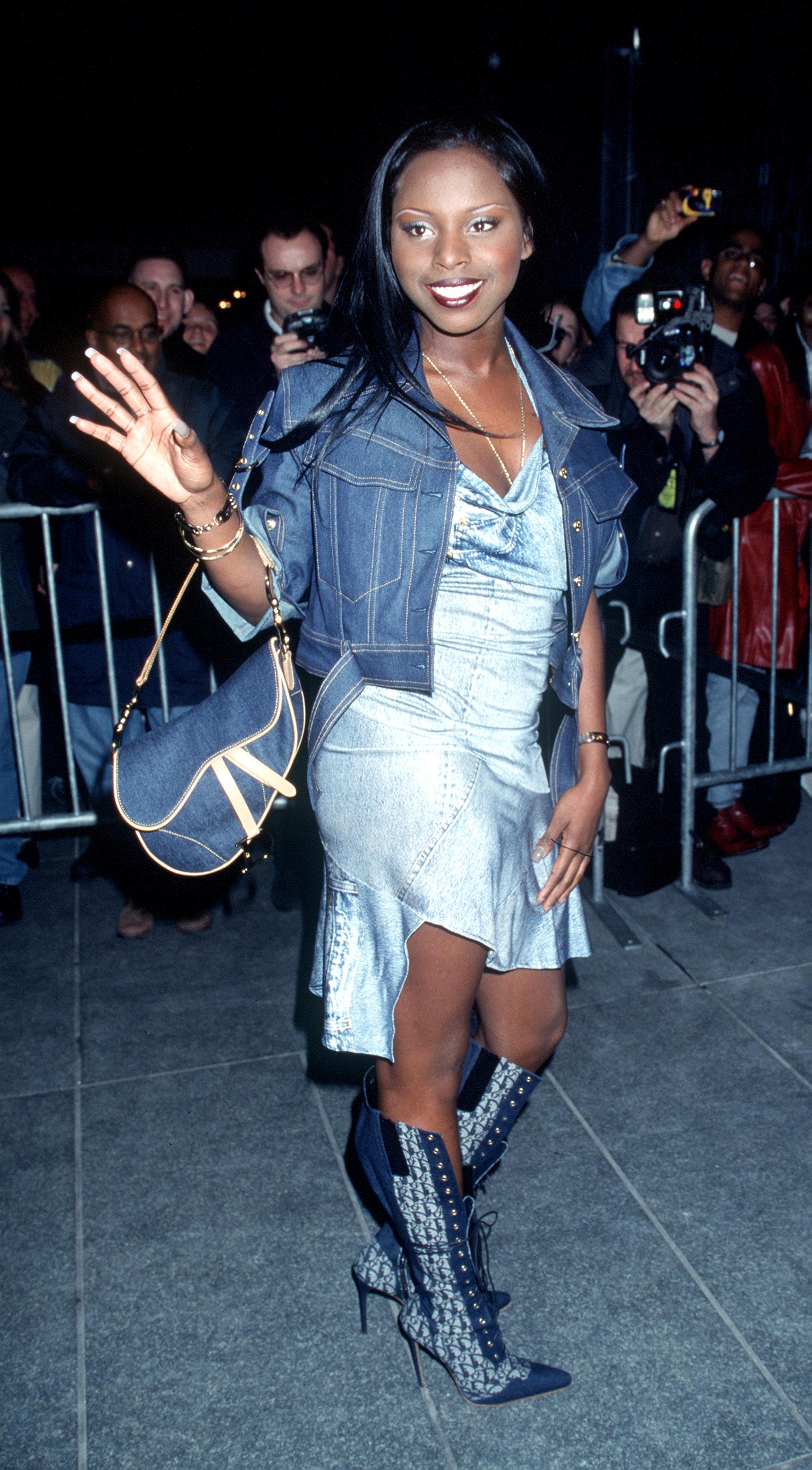 At the VH1 Vogue Fashion Awards, 1999
Through the latter half of the 90s, Foxy was the face of luxury labels Calvin Klein and Christian Dior, starring in ad campaigns for the former, and becoming muse to the latter's newly-appointed designer, John Galliano. In 1999, Galliano invited Foxy to perform at the opening of the French house's New York store. At the event, Foxy told reporters, "I've always been a John Galliano fan from day one. I think he is the designer for the millennium. I'm his biggest supporter, biggest fan. […] I love his stuff. It's funky, fun, edgy, and I'm an edgy artist." During the inaugural performance, Foxy wore a head-to-toe denim fit (including Saddle Bag and those monogrammed boots) from the label's SS00 collection. She loved the look so much she wore it again, repping her favourite brand at the year's VH1 Vogue Fashion Awards.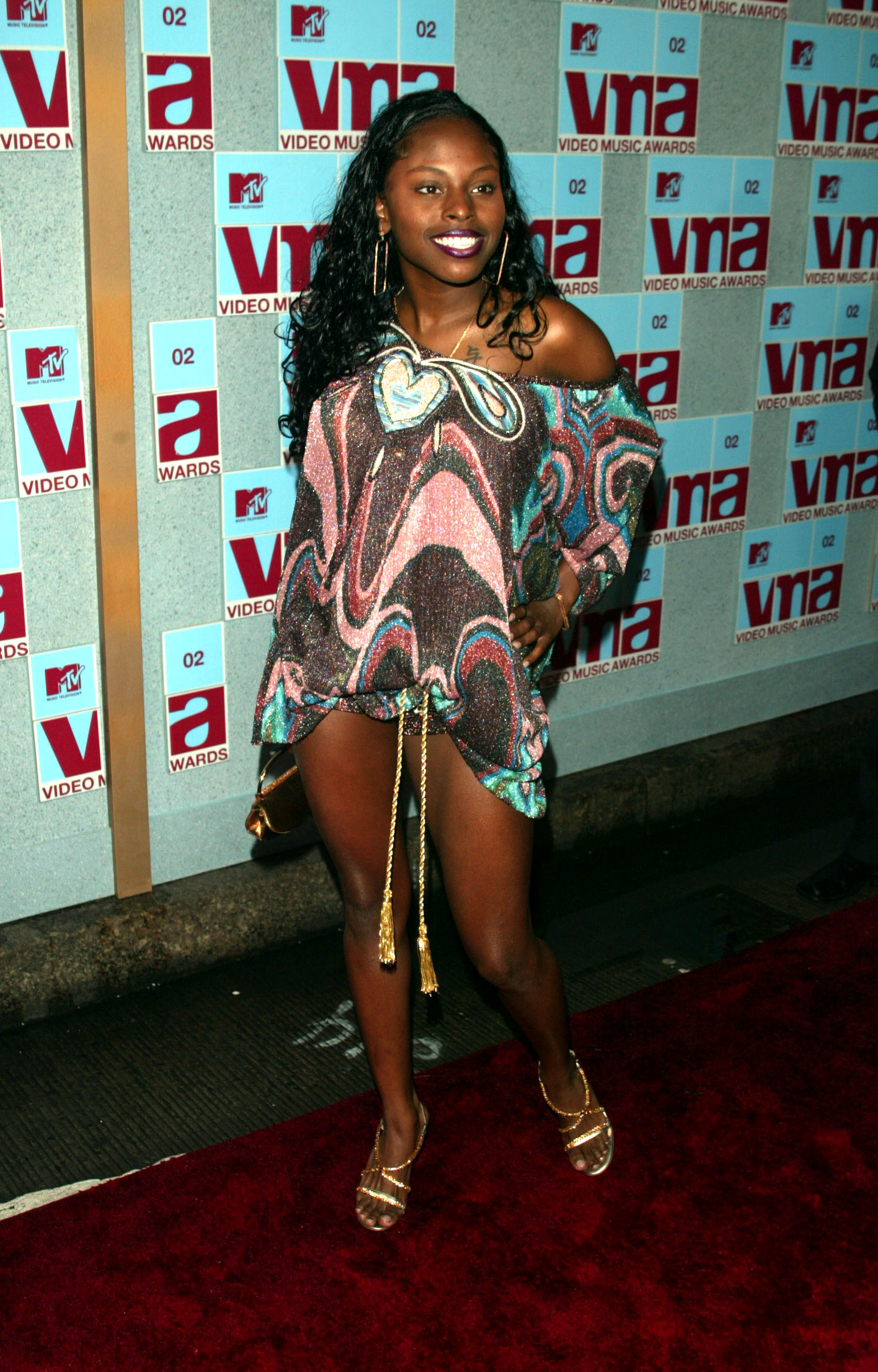 At the MTV VMAs, 2002
A fan of metal mesh, bright satin, and mink, Foxy's glitzy 90s style always read with a slight 70s edge. Here, at the MTV VMAs, Foxy goes full disco decadence in a slinky, sparkly Pucci-inspired number.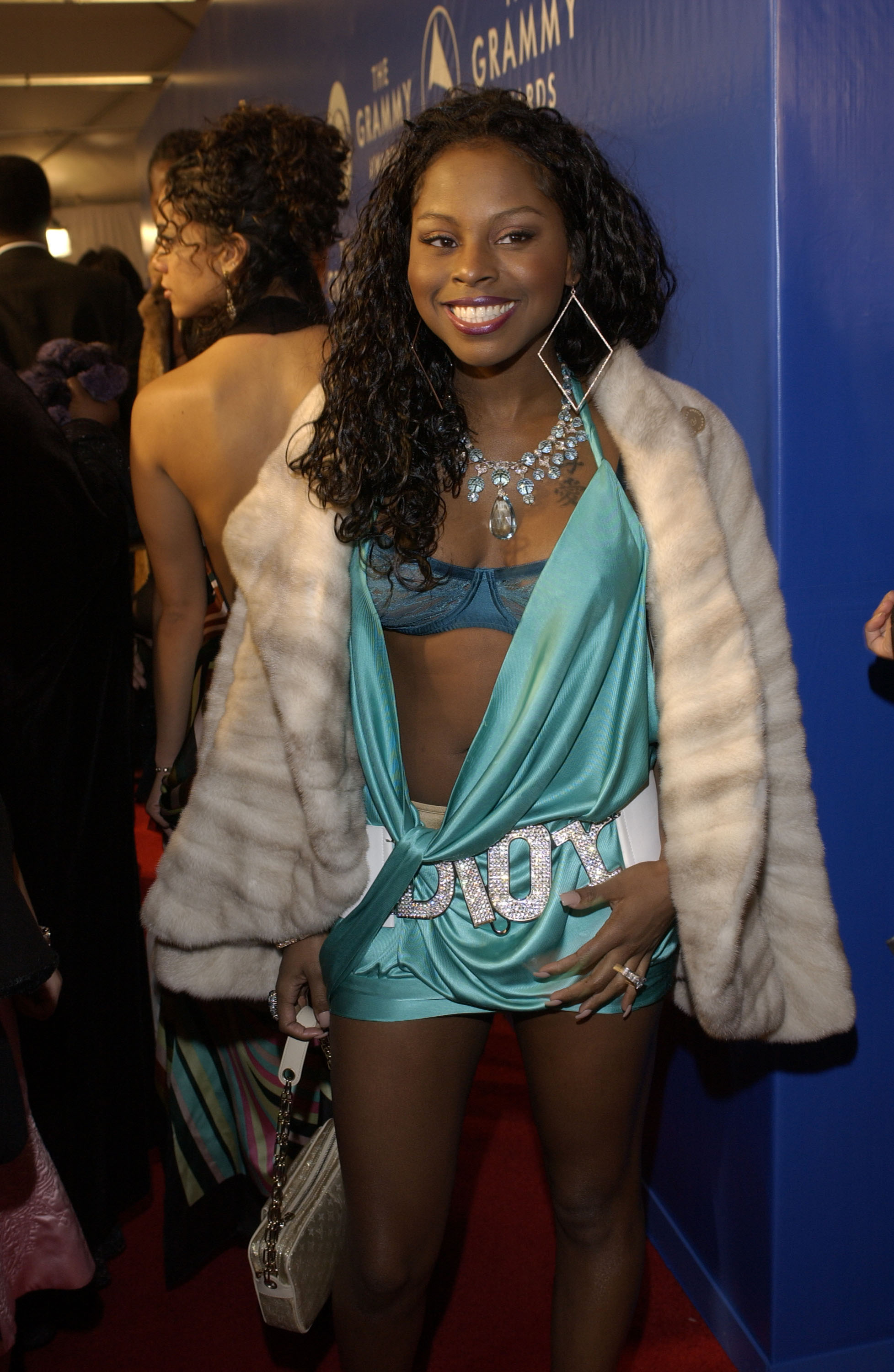 At the Grammy Awards, 2003
Foxy is a Galliano woman through-and-through. Into the Y2K era, the rapper doubled down on her adoration for the Dior designer, proclaiming herself a "dark-skinned, Christian Dior poster girl" on 2001 track "Oh Yeah". Two years later, to the 2003 Grammy Awards, the designer wore a slinky blue dress with a bedazzled Dior nameplate belt. An haute look for one of rap's foremost fashion plates.
Tagged: