Mario Sorrenti / Shikeith Cathey
Shikeith Cathey on creating closeness in a socially-distanced world
The artist talks to us about self-care, crafting intimacy and his new experimental opera on the psychic wounds that haunt black men.
|
30 November 2021, 12:56pm
Mario Sorrenti / Shikeith Cathey
This story originally appeared in i-D's The Darker Issue, no. 365, Winter 2021. Order your copy here.
Shikeith is an artist whose work investigates black masculinity and psychology via sculpture, film, photography, and installation. He was born, lives and works in Pittsburgh, Pennsylvania. He has exhibited across America, and in 2020, he was awarded the Art Matters Foundation Grant and was selected for the 2020 – 2021 Leslie Lohman Museum Artist Fellowship.
**Tell me about the exhibitions that you have participated in over the last year and a half.
**At the start of the pandemic, I was going into my first exhibition, a large scale installation exhibition, which was at the Mattress Factory Museum in Pittsburgh, entitled Feeling The Spirit In The Dark. That was in 2020. And then also following that, I had another show at CAM in California, and I created a large installation for that group exhibition. Then, I had another show that was slated to be a group exhibition at MoCA Cleveland, but ended up being a solo show, because it was delayed due to the pandemic. Everything was back to back, and so I had three large scale installations that I created over the course of the last eighteen months.
It was pretty wild to do that kind of work. Those are the biggest installations that I've made. And they all happened while everything was going on in the world, but I will say that it was a great test for me as an artist to think more intimately about how I create space. I try to create these spaces that the audience can immerse themselves in, but now there are all these regulations about what we can touch and how we can be in the same space together. It made me realise that the core of my work is about creating closeness and intimacy.
**Against social distancing, right?
**I had to really reorganise how I thought. The spaces became a lot more meditative and allowed audiences to go within themselves more, which in the end, thanks to the pandemic, I think was super beneficial.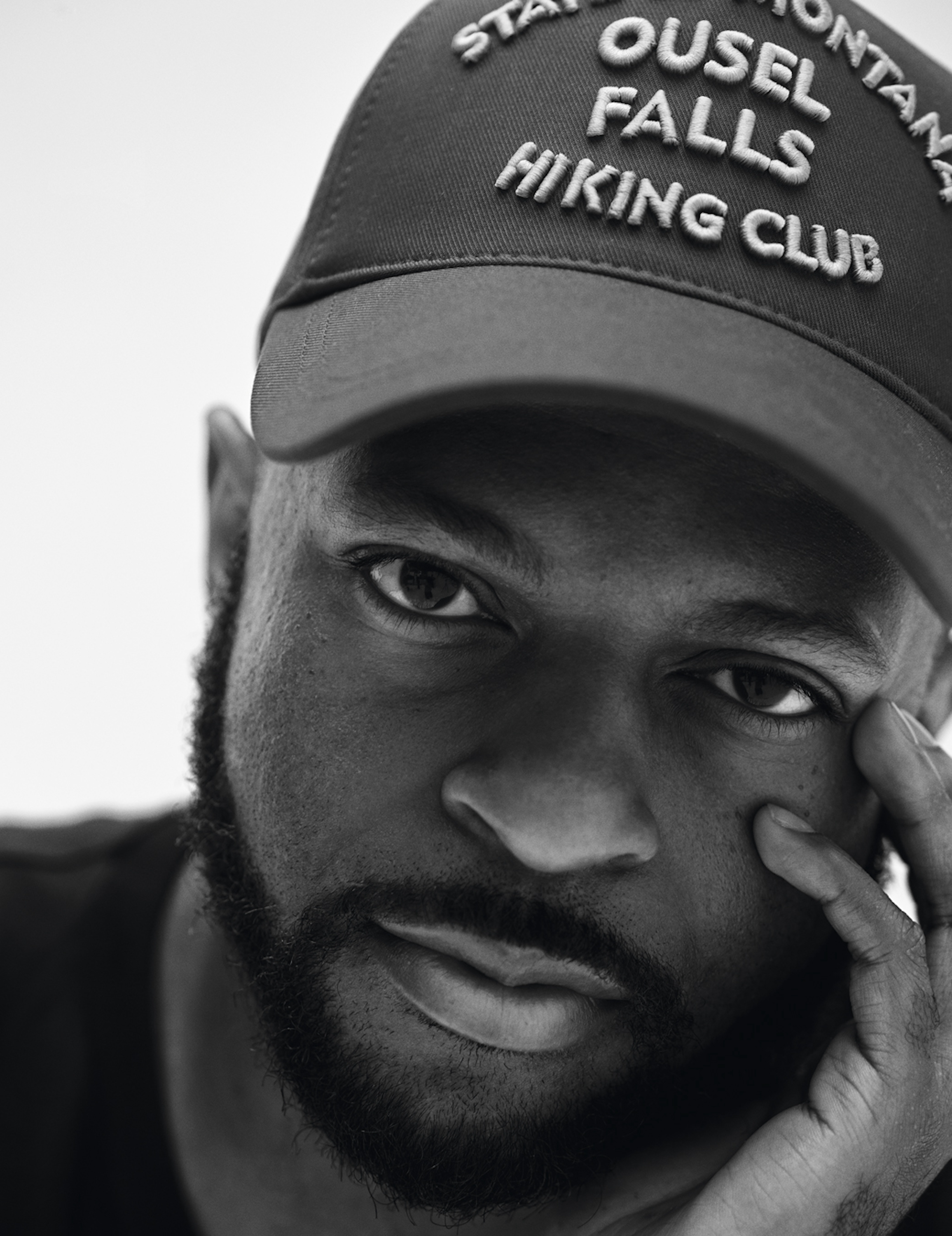 So has your way of making your work changed during the pandemic? Have you been in **the studio a lot?
**When the pandemic began I was in the midst of creating this series of portraits that required travelling, and it also meant that I would be engaging with people who were not necessarily people I had been around before. It was an intergenerational cast of people, so I had to really restructure my studio to be able to invite people in. But on another level, the isolation of the pandemic in itself made me go inside myself, and think a lot more about being alone, about yearning for intimacy and wanting closeness again with others.
**That sounds beautiful.
**I just began to write a lot more in my studio, too. And a lot of the language related back to these desires, of wanting again, to be next to someone and also the troubles that I would have from being alone. Part of being isolated was a kind of madness. I would start to spiral a little bit just from being by myself. But the art in itself, – that was produced during that period, or at least is coming out of that period – sparked the shift further away from the representational into a more of an abstracted figuration – where things become a lot more muted and hard to see.
**One thing that you have touched on a couple of times that I want to ask you about is: how are you taking care of yourself during what's still a really challenging time? And what are you doing to find solace?
**I had neglected a lot of self-care practices for a very long time, but then I was also trying to navigate towards a peace that wasn't really authentic. Over the course of the past year, I have started talking to a counsellor, which is something that I've never really done. Considering a lot of my work is dealing with this psychological landscape, that was something that I had avoided, but had always allowed the art to be a pull toward this release or cathartic experience. For me personally as an artist, I do prefer to communicate through this visual art, but it's nice to be able to regain a voice. And I'm able to be proud of myself for taking those steps.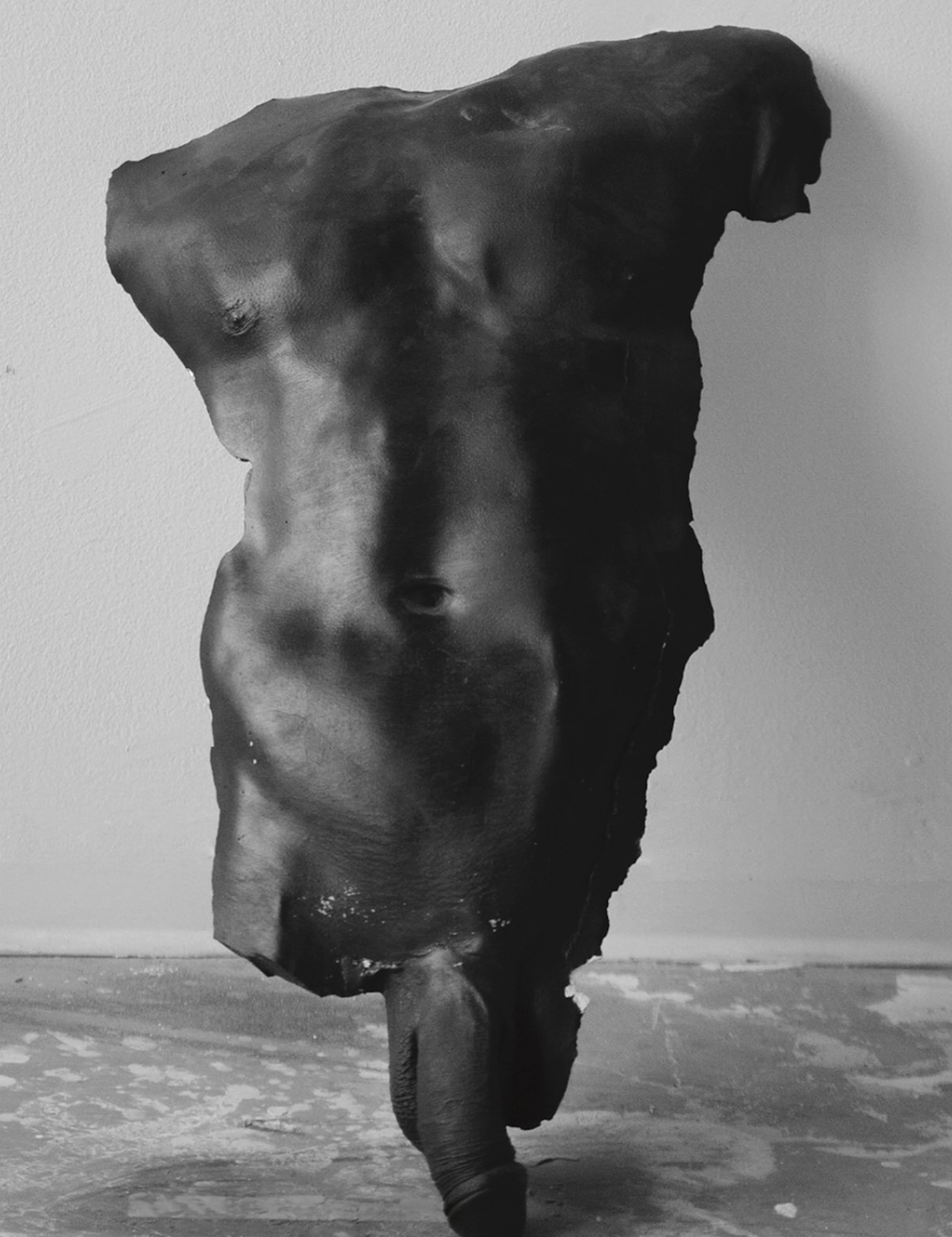 **Well, let me congratulate you. I know, at least in the black community in which I was raised, going to therapy was not something that you did. And it's something I firmly believe in, so good for you for taking those steps, and prioritising your emotional and psychological wellbeing and hygiene.
**What I do is cook.
**Okay.
**I learned how to cook from my grandmother who passed away right at the start of the pandemic. I watched my grandmother and my mom cook in the kitchen, and it's one of my favourite things to do. I'll make a big pot of greens, or fry some chicken, and just have it there for just the process of it all, but that's something that I really just enjoy doing to de-stress and think to myself. I'm from North Philly, so when I was coming up every Sunday, and I know this to be true for a lot of different black communities, Sunday is when you went to church and came home. Then, everybody got together and we'd eat, but in my family – even though my family was a Christian household – we didn't necessarily go to church. It was always just creating that kind of space for ourselves. On Sunday morning we would clean. My mom would put on the music, and my grandmother and my mom would be cooking in the kitchen.
And so, I think that practice is something that I've carried on into my own home because of how it made me feel; it still makes me feel good to do that. It's good for the soul. You know?
**Is there something that you've recently acquired – art, or an object, or even a subscription that you are loving right now?
**I like to purchase photographs from eBay. I tapped into this black queer archive of found photographs that had ended up on somebody's eBay storefront, and I've been able to connect the dots with all of these men. I uploaded one of the photographs to Instagram, and the guy in the image saw them and then he found me. Then he contacted me, and gave me the backstory. It was all from this black gay retreat in the 90s. He lived here in Brooklyn, where I've been for the past few months while working on Performa. We're going to have lunch together really soon.
**Tell me a bit about Performa and what they might be able to look forward to, as it's about to begin.
**I'm creating an experimental opera entitled Notes Towards Becoming A Spill, which gets its title from an installation that I created, and it's also the title of a body of my photography. It's a cast of twenty singers and five dancers. I'm going to be narrating. It's about the dancing black male body and the process of becoming and untangling one's self from some of the psychic wounds that continue to haunt black men. I'm very excited about it. I hope people come.
Thank you. It's been a pleasure.
Credits
---
Photography Mario Sorrenti
Fashion Alastair McKimm
Hair Bob Recine
Make-up Aaron de Mey at Art Partner using Makeup Forever
Nail technician Honey at Exposure NY using Smith & Cult
Photography assistance Kotaro Kawashima and Javier Villegas
Digital technician Chad Meyer
Fashion assistance Madison Matusich, Casey Conrad and Jermaine Daley
Hair assistance Kazuhide Katahira
Make-up assistance Tayler Treadwell
Production Katie Fash, Layla Néméjanski and Steve Sutton
Production assistance William Cipos
Casting director Samuel Ellis Scheinman for DMCASTING