Yayoi Kusama is coming to Selfridges
No, not in person. She's taking over their corner shop as part of a new collab.
Imagery courtesy of Selfridges
We may have just hit Tier 2, but the shops are still open and if you're gonna head out to do some browsing why not feast your eyes on Yayoi Kusama's collaboration with Veuve Clicquot at Selfridges Corner Shop? The artist has teamed up with Selfridges and the luxury drinks company to transform the central London space in her signature polka dot style, aimed at giving us all a much-needed space and "a moment of hope and optimism".
Opening Spring 2021, the La Grande Dame x Yayoi Kusama venture will include an exclusive bar experience, which promises to be "multisensory". Mysterious! The space is inspired by Yayoi's piece, "My Heart That Blooms in The Darkness of The Night", and allows visitors to become fully immersed in the artist's world, digesting — literally — her artistic vision while sipping on Cuvée.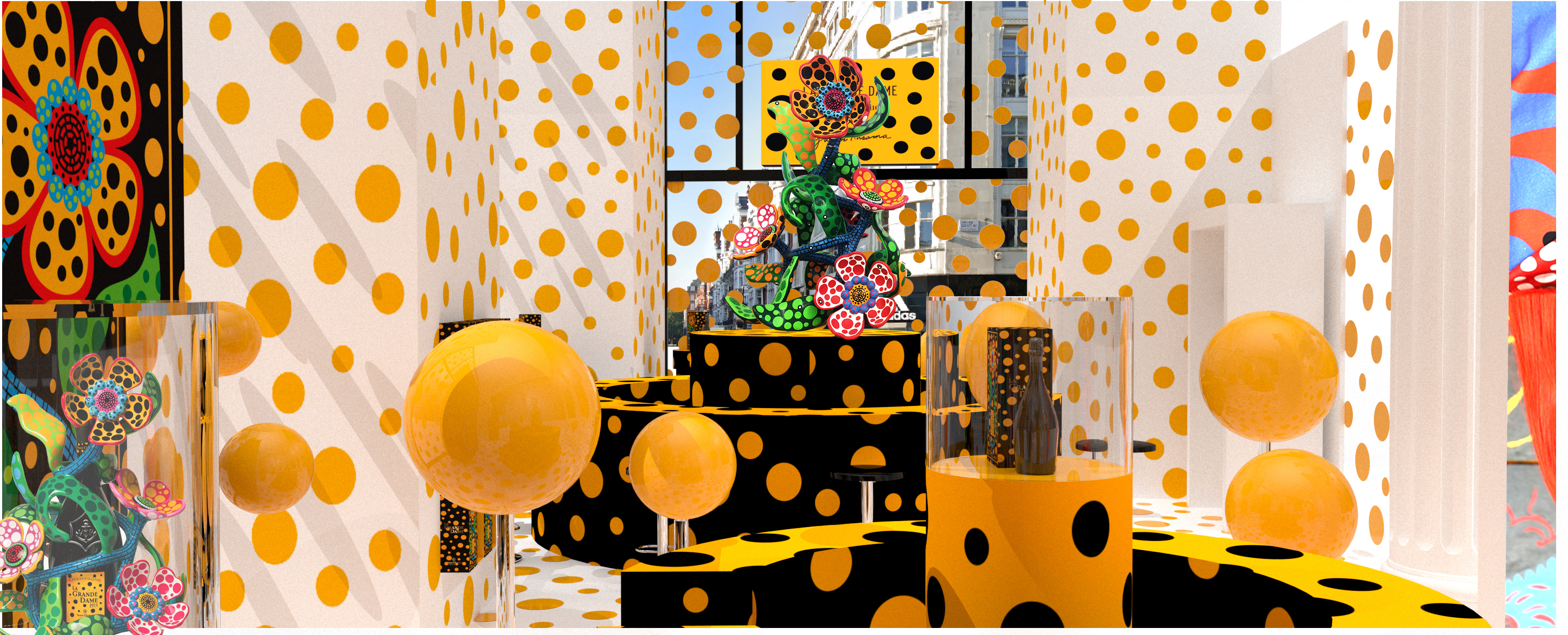 Yayoi has also designed an original creation for the collab: a limited edition case and bottle for La Grande 2012 featuring an opulent flower and her signature dots suggestive of champagne bubbles. Those same huge yellow "champagne bubble" dots cover the whole space, and a giant version of Kusama's vibrant flower will create a focal point.
If you're a Yayoi stan, or just in need of a cheerful space (or drink), head down to Selfridges Corner Shop in early Spring 2021 to check it out.
Tagged: