Sedrig Verwoert: "My dance is queer dance"
To celebrate Calvin Klein's Pride collection, we speak to pioneering young queer artists across Europe. First up, Amsterdam-based choreographer and movement director Sedrig Verwoert tells us how dance helped him discover his identity.
|
30 November 2020, 8:02pm
Over the course of this year, we've all experienced moments when it's been tough to find cause for celebration -- and for members of queer communities especially, 2020 hasn't exactly been one big parade. Still, though coming together in the flesh to celebrate our identities and communities may have off the cards this year, queer folks around the world have demonstrated inspiring dynamism and resilience. We've proven that queer pride lives long beyond the confines of a single Pride parade or month -- it's something we each carry within us, every day of every year.
To celebrate the joy of self-expression and the full spectrum of LGBTQIA+ identities, Calvin Klein launched #PROUDINMYCALVINS, inviting nine trailblazing queer individuals from across the globe to express their most authentic selves in a series of videos and stills. Over the course of this year, Calvin Klein has also teamed up with global queer community leaders to celebrate themes of love, family, coming out allyship and identity -- they've also released a Pride collection to boot, available all year round. Eager to keep the party going, i-D enlisted five emerging LGBTQIA+ artists to discuss what pride means to them, the communities their part of, what makes queer life in the cities they live in so exciting, and the changes they want to see made in the ongoing fight for queer equality. First up is Sedrig Verwoert. First taking to dance at the age of three, he's gone on to grace some of the world's most esteemed stages. After touring the globe with dance companies in New York and Israel, he returned to Amsterdam and shifted his focus to choreography and movement direction, working with the Dutch National Ballet, Beyoncé and Calvin Klein.
What does pride mean to you?
It's being comfortable with yourself and owning who you are. Pride is walking around with your chin up, without being cocky or being arrogant. It's believing that things will work out no matter the situation. It's about being responsible, both for yourself and for others in your community. The most beautiful thing about pride, though, is that you see it. I get so much joy from seeing people feel comfortable in their own skin -- it really inspires me.
What gives you the most pride in what you do?
The connections. For me, my work is really about connecting, provoking others to embrace another way of thinking. I get that we're living in this era of Instagram and social media, but we need to not forget the importance of human interaction. That's where I find the most joy in my work.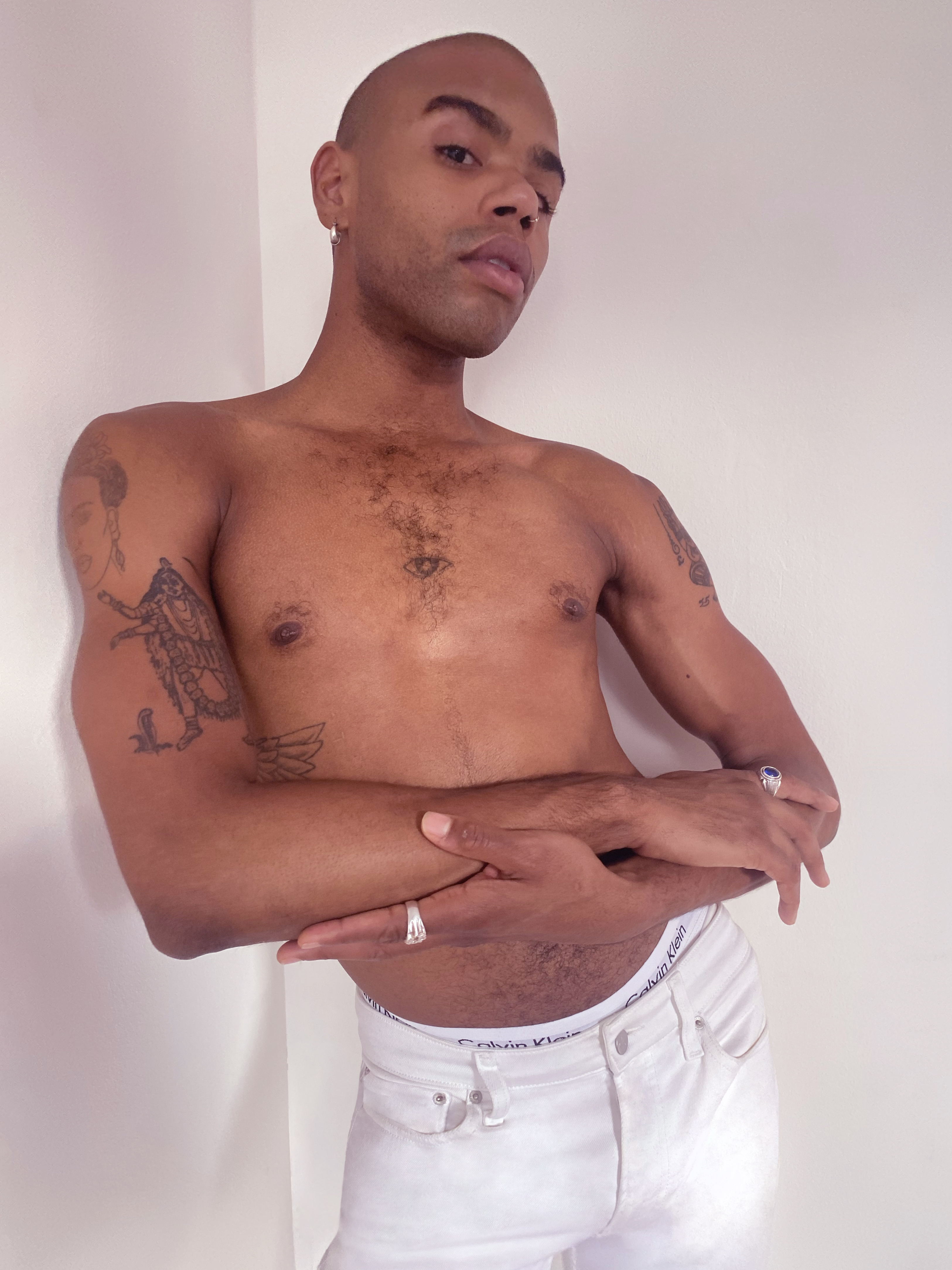 How has dance allowed you to explore and express your identity?
Within the dance community, there are a lot of people that identify as queer, but there's still often a sense of restriction. There's this idea, for example, that a man has to be masculine. But there are different languages within dance and I've always been interested in connecting to an inner freedom, playing with both masculinity and femininity -- I embody both. When I came back to Amsterdam after living and working in Israel for two and a half years, I started researching and creating my own method. I discovered so many queer identities that are so inspiring and really felt the need to make queer art. It was quite a journey, and it made me reflect on what it means to be a Black queer performer presenting work or sharing my body within the arts. There are a lot of urban and contemporary references in my work, but I would definitely say that my dance is queer dance.
What are the best things about being queer and living in Amsterdam?
I think it's a very diverse, very young city. And I feel that it's now being recognised as one of the cities where artists live and produce work. That wasn't the case before. At school, people were always saying I needed to go here or there, but no one ever told me that I should come back and focus on what's around me here. Since coming back to Amsterdam, I really feel I've built something here.
Do you consider yourself to be part of a particular community?
I don't necessarily feel that I'm part of a particular group, let's say, but I'm aware of being part of a generation of artists that are breaking through in ways beyond the traditional paths, and of being a representative of it. I know for a fact, for example, that within the building of the Dutch National Ballet, I'm the only Black queer artist. So it's not only about me being there and doing me. I need to work my ass off so that next time, more of us can take up space here. Creating more space for people like us on platforms like these is super important for me.
It's often said that the first Pride was a riot -- half a century on from Stonewall, what do you think we still need to be fighting for?
Equal rights. Lately, I've been much more aware of queerphobia, of the lack of a certain openness. There are still so many prejudices around queerness, and there are still countries in Europe where people are still struggling for equal rights. There's a list of things that we can do to make things better and create more inclusive environments and safe spaces. We have to speak out, and we all have a part to play in making society a better place.