Lorde's onion ring burner Instagram is back
Not a whiff of new music; the salty fried batter surrounding a sliver of root vegetable is all that's on this pop star's mind!
|
21 December 2020, 11:55am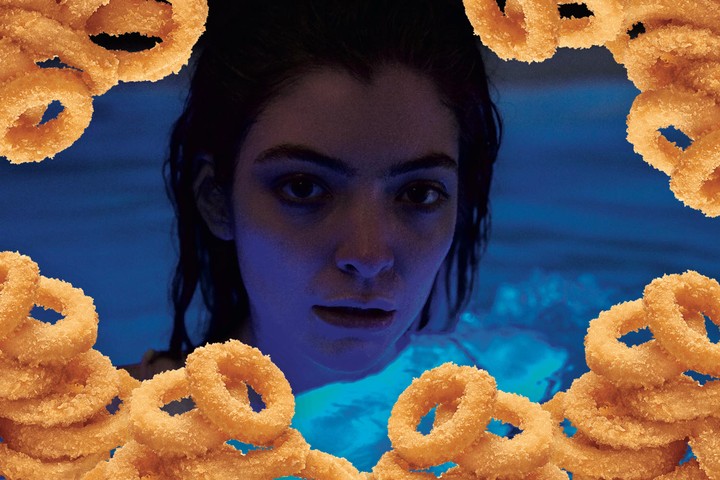 I swear to god if we have to spend another day on this hellfire earth without one of the long-absent four (Rihanna, Frank Ocean, Adele, Lorde) teasing us with new music, we might just bloody scream. It's been a shit year and they definitely know that, and yet it seems like the pop overlords who have so many stans in a vice-like grip are continuing to play their games! Lorde, for example, having long-teased her return to music nearly four years after "Green Light" left us bald, has finally made her return to social media. Only it's not from her main account -- she hasn't tweeted since November 2017 -- it's from her onion ring reviewing burner Instagram.
Having last updated @onionringsworldwide on 12 June 2017, four days before Melodrama dropped, she posted not one but four new pictures some 183 weeks later (I'm literally begging for this album, Lorde, you have no idea).
"Don't call it a crumb back…" she posted with a photo of a pair of rather delicious-looking onion rings, followed by a series of catch-up posts, in which she rated the onion rings of New Zealand. Fergburger's? "Great crunch, full distinct rings," she says. 4.5 out of 5. The Crusty Crab fish and chip shop's rendition of the humble ring got a slightly harder time: rating it 3.5 out of 5, Lorde said it was "sort of a reconstituted onion pulp situation but it conjured a Proustian nostalgia", which is a line only a genius of her stature could form.
As it stands, this is the deepest insight into Lorde's life we've had, aside from her gorgeous documentation of her trip to Antarctica to witness the effects of climate change first-hand. Whilst there, she said, she gained a new kind of clarity, and decided on the title for the forthcoming record which, by all accounts, is due to arrive in 2021.
Until then, let's relish in the deliciousness of her thoughts on deep-fried root vegetables. As one fan puts it in her comments: "lmfaoooo i can't believe she's more active in her onion rings account than her main being a lorde stan is so hard". We feel you, sis.