Dominic Fike thinks we should all stay inside more often, TBH
The musician reflects on his 2021 plans, creative process, and how he stayed busy during lockdown.
|
23 December 2020, 1:58pm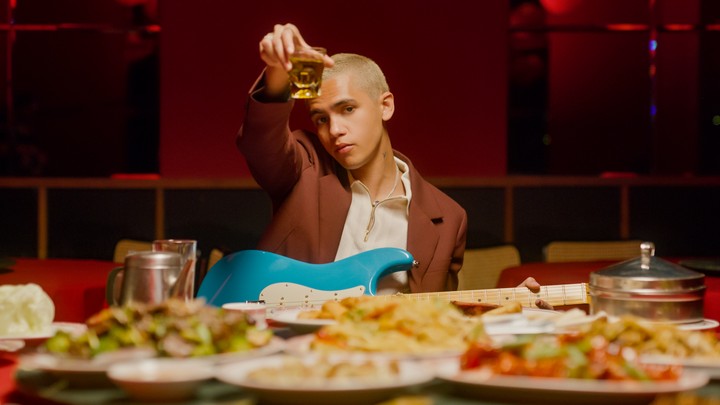 Imagery via Fender
For many of us, the phrase "cosy night in" has taken on a new, horrific meaning in 2020. After months of being forced to stay in, all we want is a juicy vaccination and a 2021 filled with being constantly out in the world, touching each other's faces and doing disgusting things like coughing without covering our mouths. But (whisper it) this year hasn't been all bad when it came to creativity. Many of us have rediscovered, or picked up new creative outlets in lockdown, and some people (must be nice!) have even managed to stay productive. One of them is musician Dominic Fike.
After releasing his ominously titled debut album What Could Possibly Go Wrong in July this year, Dominic has managed to avoid pandemic-fatigue and keep creating. "Creatively it's been amazing," the Floridian says of our annus-horribilis. "I'm alone, and I have everything to do. I think we should stay inside more often, man."
We're not quite sure about that. But to each their own, we guess! As we head into 2021 with semi-optimism, we catch up with perhaps the only man who has managed to nail the pandemic without going absolutely insane, to uncover the creative secrets which have kept him from climbing the walls and spending 18 hours a day aimlessly scrolling through TikTok (must be nice!).
Hi Dominic! How has your 2020 been going?
(Laughing) Oh, it's been a leisurely stroll.
Fair enough. How would you describe your sound in three words?
Not sure… but one of them would definitely be "fuck".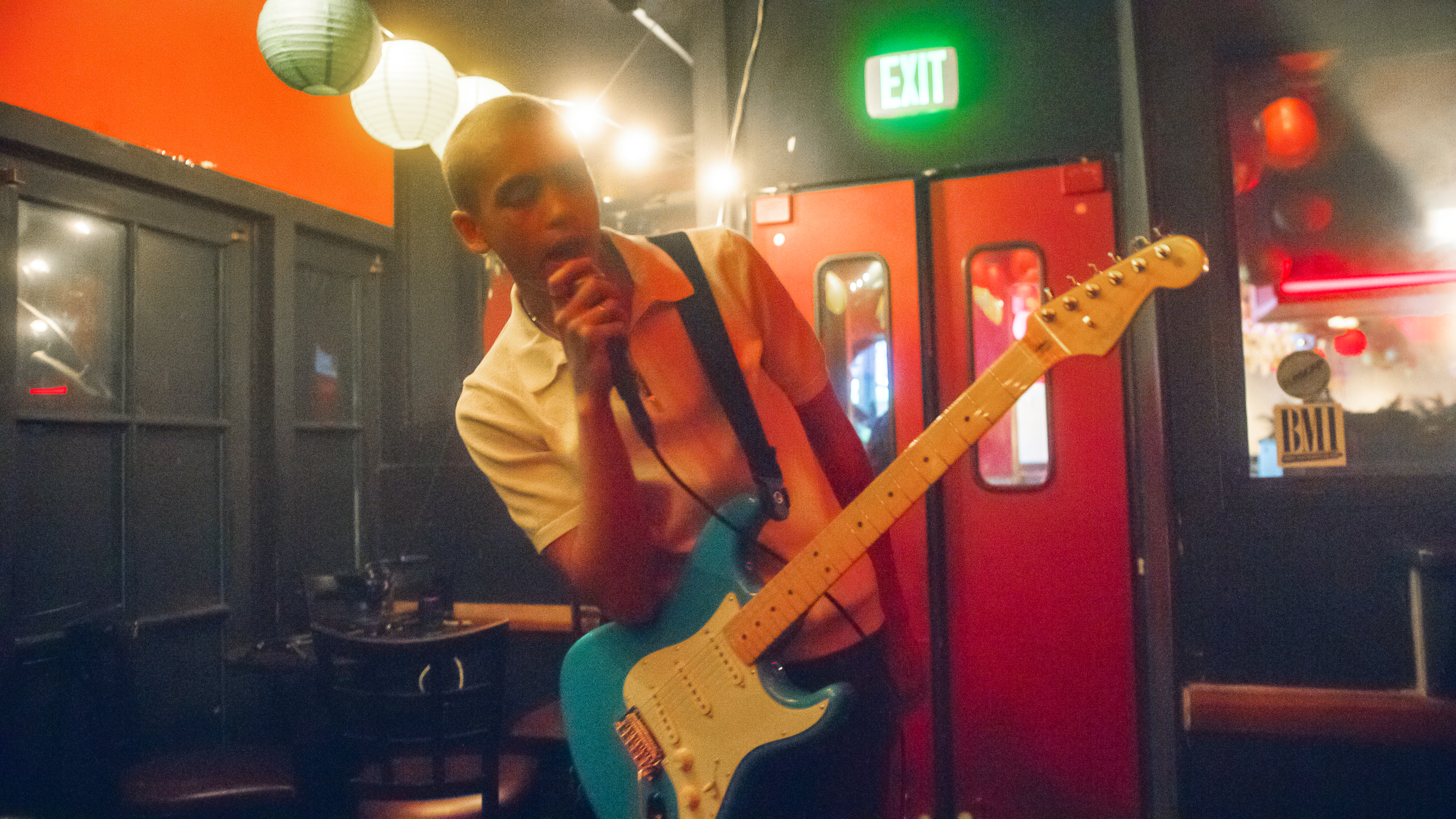 Fair enough! When did you first start playing guitar? Do you remember what first made you want to learn to play?
I honestly think I was 14. I feel like my brother would call me a liar though. Ask my brother. He would know…if anyone knows. That song "My Band" by D12 was playing on MTV. It's pretty self-explanatory if you see the video - I saw that and instantly wanted to play the guitar.
What was the first song you learned?
"Blister In The Sun" by Violent Femmes. It was not "Smoke on the Water" by Deep Purple, which seems to be everyone's first song. Mine was definitely a weird first song to learn on guitar but my mom was always playing it around the house while I was growing up.
Guitar music, particularly electric guitar, has always been associated with rock'n'roll. Do you think those genre stereotypes are breaking down and guitar music is becoming more open and diverse?
When I pick up a guitar in the studio, I always like to imagine the rock n' roll of it all. It feels like it's always been open source, though. Even more so now -- people are trying new things. I've stumbled across some of the most interesting players randomly on Instagram. People using it like a voice. That's my favourite shit.
Who are some of your favourite musicians and how do they influence your own work?
Jack White. Joey Santiago. Jack Johnson. That lazy, imperfect guitar that feels like it's always meant to be there. Feels like they've achieved the perfect tones for their music. They help me out with my own insecurities as a guitar player since I'm not classically trained. Guys like that showed me you don't have to be. You notice a guitar's worth when you play it for other people. So when you play a good guitar, you can see it on people's faces. It's inspired me to spend more time playing.
Finally, what makes you hopeful for the future as we head into 2021?
New music.
The Fender American Professional II - an evolution of its most trusted series played by more artists than any other - is available now from fender.com.
Tagged: