South Korean rapper Loco planned a whole EP during his military service
As the AOMG-signed artist returns to the music industry, he tells us all about his time away and his feel-good new EP, 'Some Time'.
|
16 November 2020, 9:31pm
Photo courtesy of AOMG
When it was announced that Seoul-born singer and rapper Loco would begin serving his compulsory military service in February 2019, fans of the AOMG-signed artist (who shot to fame back in 2012 after winning the very first season of TV rap contest Show Me The Money) immediately started counting down the days until his return. Now 31, the South Korean artist is following up his 2017 album Bleached and subsequent EPs with a self-assured new project.
Those who are already familiar with Loco and his music will be well aware of his ability to bring people together from right across the globe. The confidence and ease with which he delivers his lyrics — whether rapped or sung — set to playful, laidback beats is addictive. But it's his charismatic personality off-mic that really earned the attention of his loyal following. That and perhaps his restaurant, The Famous Burger, which is in Seoul's Hongdae neighbourhood and supposedly well worth a visit.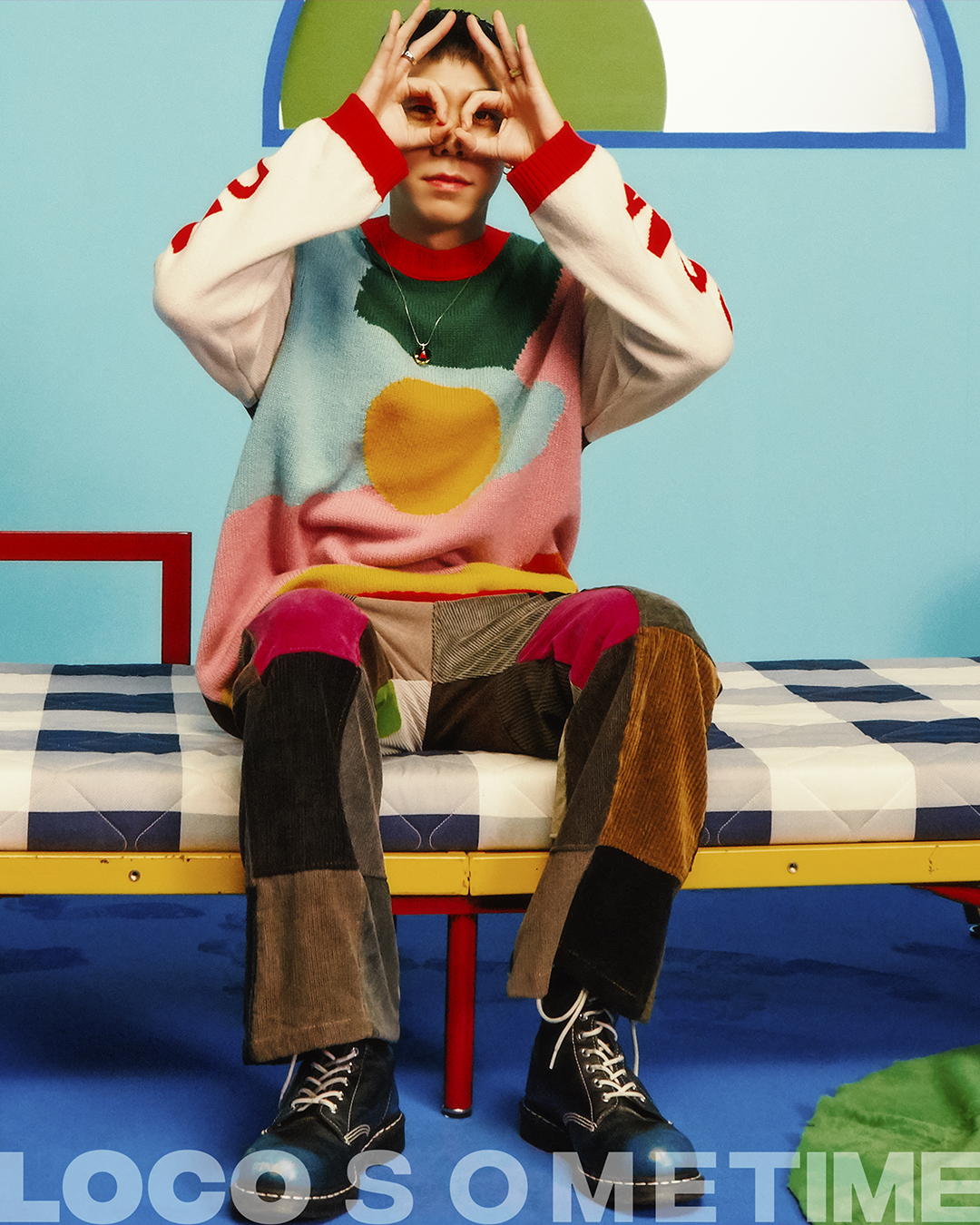 With his term served, last week Loco gifted his fans a mellow new EP, Some Time. And it's exactly what they've been waiting for! After all, as we approach the end of a particularly turbulent year, who wouldn't want four tracks that document the military experiences and triumphant return of their favourite artist? Heavyweight collaborators come in the form of hoi-wave, ampoff, KITSCHES, moocean, ROMderful, CODE KUNST, Park Jong-Kwon, Car the garden and Heize.
Keen to learn more, we had a quick chat with Loco about his time away, the EP and his future plans…
Welcome back to the music industry! You've just spent two years doing your compulsory military service. What did it teach you?
First of all, it feels so great coming back! I've realised the value of people around me through the experience serving as an auxiliary police. It was nice meeting new people of course, but the more important thing was that I got to realise how much the people around me mean to me.
How was life in the military? Did it inspire the EP?
I spent most of the visiting hours on self-improvement. I learned some dance moves and discussed about the new album with producers as well, when they visited me. I especially remember the moment when CODE KUNST and I talked about making "Can't Sleep (Feat. Heize)" in the waiting room.
Who was the first person you called when you finished your term?
I met GRAY [Loco's friend and collaborator, also signed to AOMG] and went for lunch when he came to pick me up on the day I completed my service as an auxiliary police.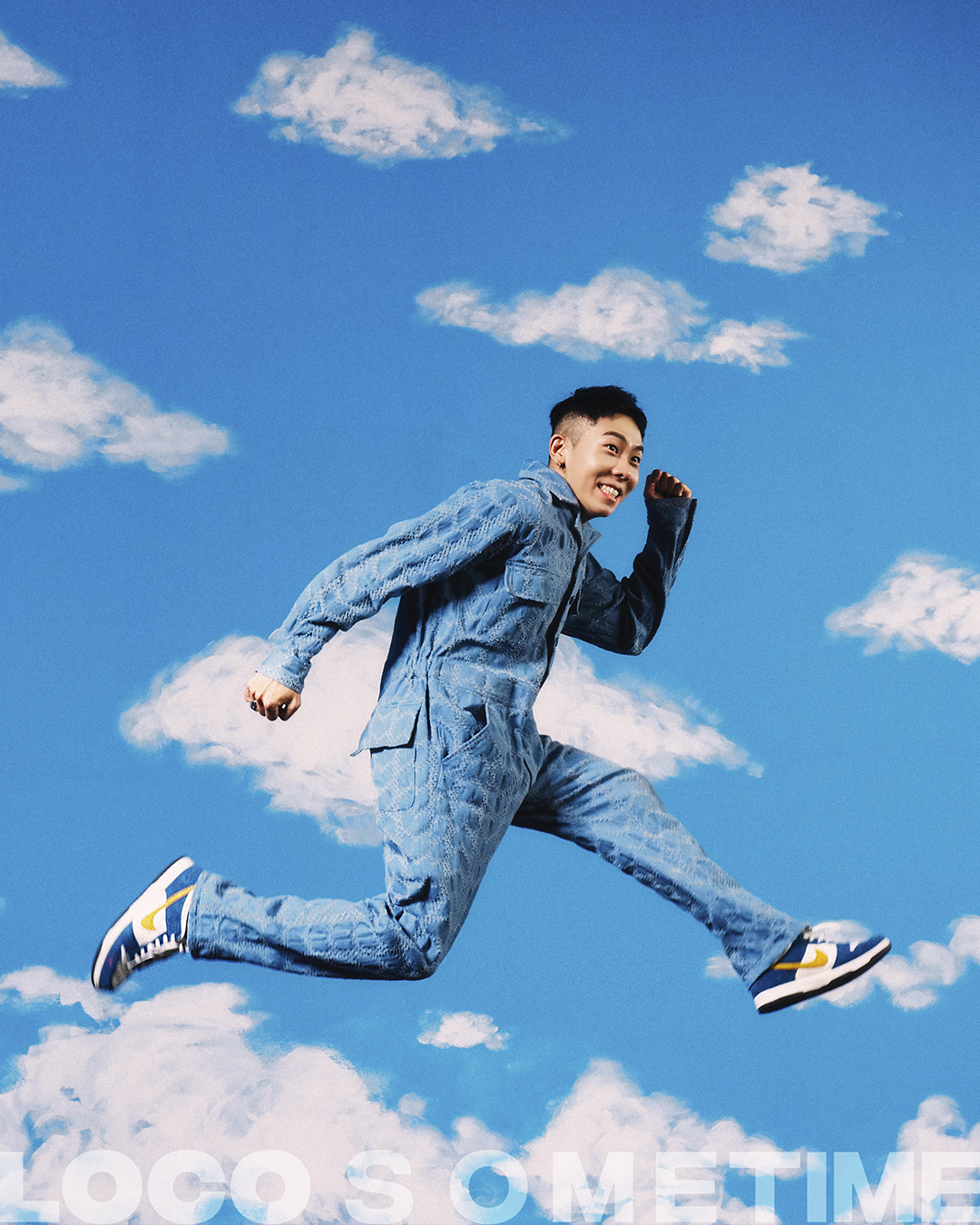 We saw you learned cooking while in the military. Did you come up with some new ideas for The Famous Burger?
I'm always interested in developing new menus for The Famous Burger and there will be more new menus coming up that reflect my opinions.
What's your favourite lyric in the EP and why?
I love the line 'finally/ time flies by' from the fourth track "Finally" the most because it expresses the joy of completing my service as an auxiliary police.
Have you ever thought of experimenting with different genres?
I would like to try country music someday.
Let's play a round of Two Truths and a Lie! Tell us three future projects with collaborators — two being real, and one of them a lie.
LeeHi, GooseBumps, DeVita.