Raf Simons SS21 was a twisted take on 80s cult classic movies
Referencing everything from 'Alien' to 'The Breakfast Club', the Belgian designer looked to the films of his own youth, and made his womenswear debut.
|
26 October 2020, 11:41am
Courtesy Raf Simons
Is there anything Raf Simons can't do? Fresh off the heels of a stellar debut for Prada last month, the Belgian designer marked another first for SS21 with the launch of Raf Simons womenswear in his latest collection, titled 'Teenage Dreams'. Considering that Raf is now one half of one of the most agenda-setting fashion houses in the world (shout out to Miuccia!), the comparisons between Prada and his namesake line are only to be expected. If Prada is the more grown-up, luxury-focused big sister, then Raf Simons is bound to become even more of an autobiographical affair.
This season it seemed that, like many of us, Raf has spent a good chunk of the year re-watching the films he loved as a teenager, which were listed as the accompanying show notes (Alien, Picnic at Hanging Rock, Alice in Wonderland, Blow-Up, The Breakfast Club to name a few). Youth culture has always been a leitmotif throughout Raf's own label — albeit his own coming-of-age was in the 80s, with its New Order soundtrack, slouchy school sweaters and tapestry of graphic slogans. With a new side gig, his own work is set to get more personal — especially as Raf Simons (the brand) will be turning 25 this year. His references may be Gen-X, but his label is a Gen-Z baby.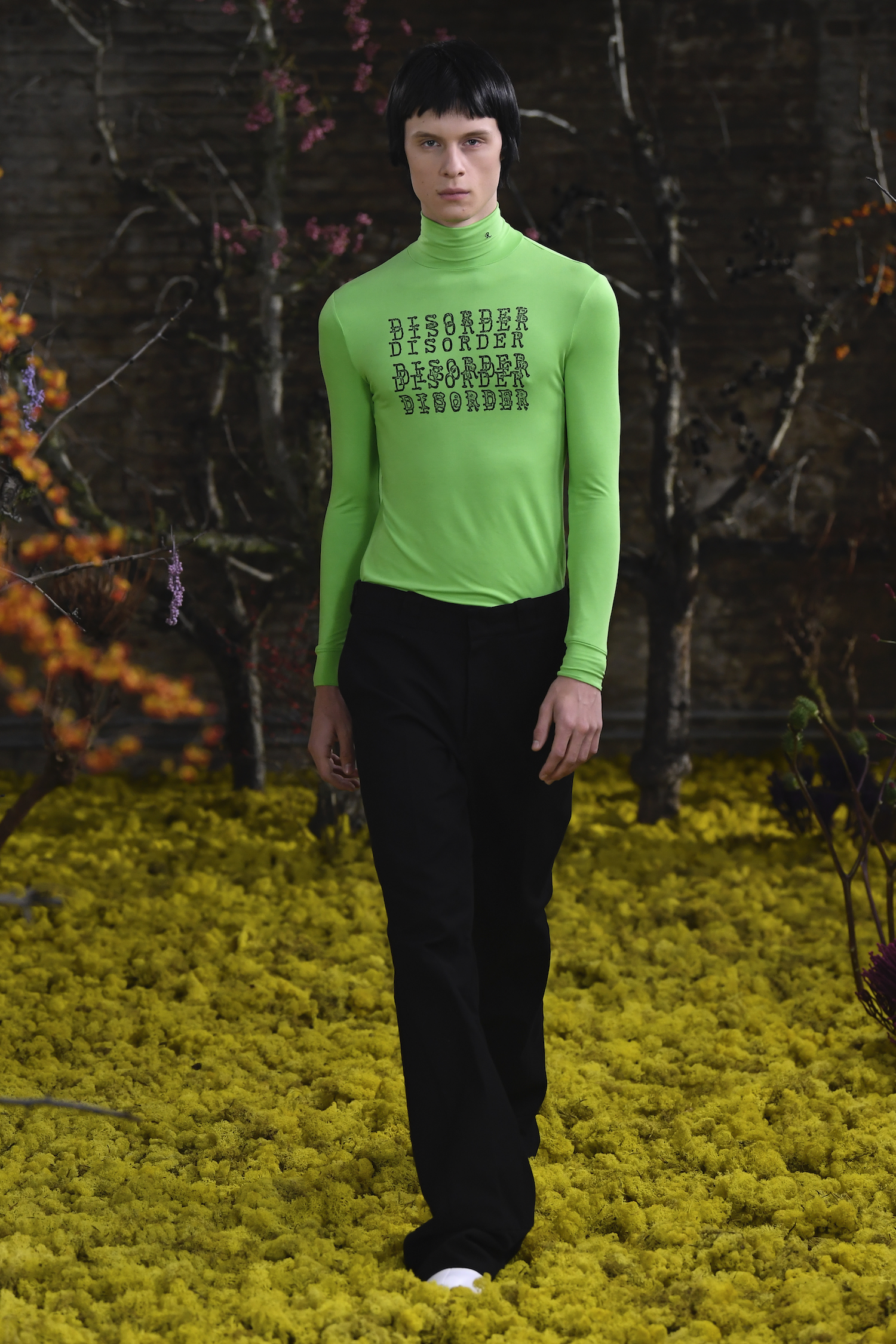 Presented with a video set in a neon-lit cabin overrun by nature, an air of synthy darkness was palpable as rakish models crawled through the bare-brick walls and windows, laying paralysed on nets strewn with crispy leaves. 'Welcome Home Children of the Revolution' was emblazoned across the first look: a sky-blue polo top worn with flared velvet trousers. 'Join Us', 'Disorder' and 'Question Everything' could be read across patches and badges pinned elsewhere. Perhaps this was Raf's 'bubble' of disenchanted kids, who like many young people today, are indeed questioning everything, rallying together to protest against the order of the system.
The rainbow spectrum of light colours seemed to offer a hint of optimism. Swirling, psychedelic Pucci-esque prints were seen throughout, alongside plenty of tent-like parka coats, second-skin polo tops, massive sweaters and boxy blazers, all worn with black flares over sleek white go-go boots. The newly-arrived womenswear echoed the menswear, albeit with long, lean skirts in lieu of those slim-fit flares. Sweeping poncho-like hoodies looked like cloaks worn to caper across dark woods in. The look was sullen, covered-up and even protective (the occasional jacket came shrink-wrapped in plastic). These are clothes for navigating dark times, isolating into one's own world while bearing the badges of a very particular tribe.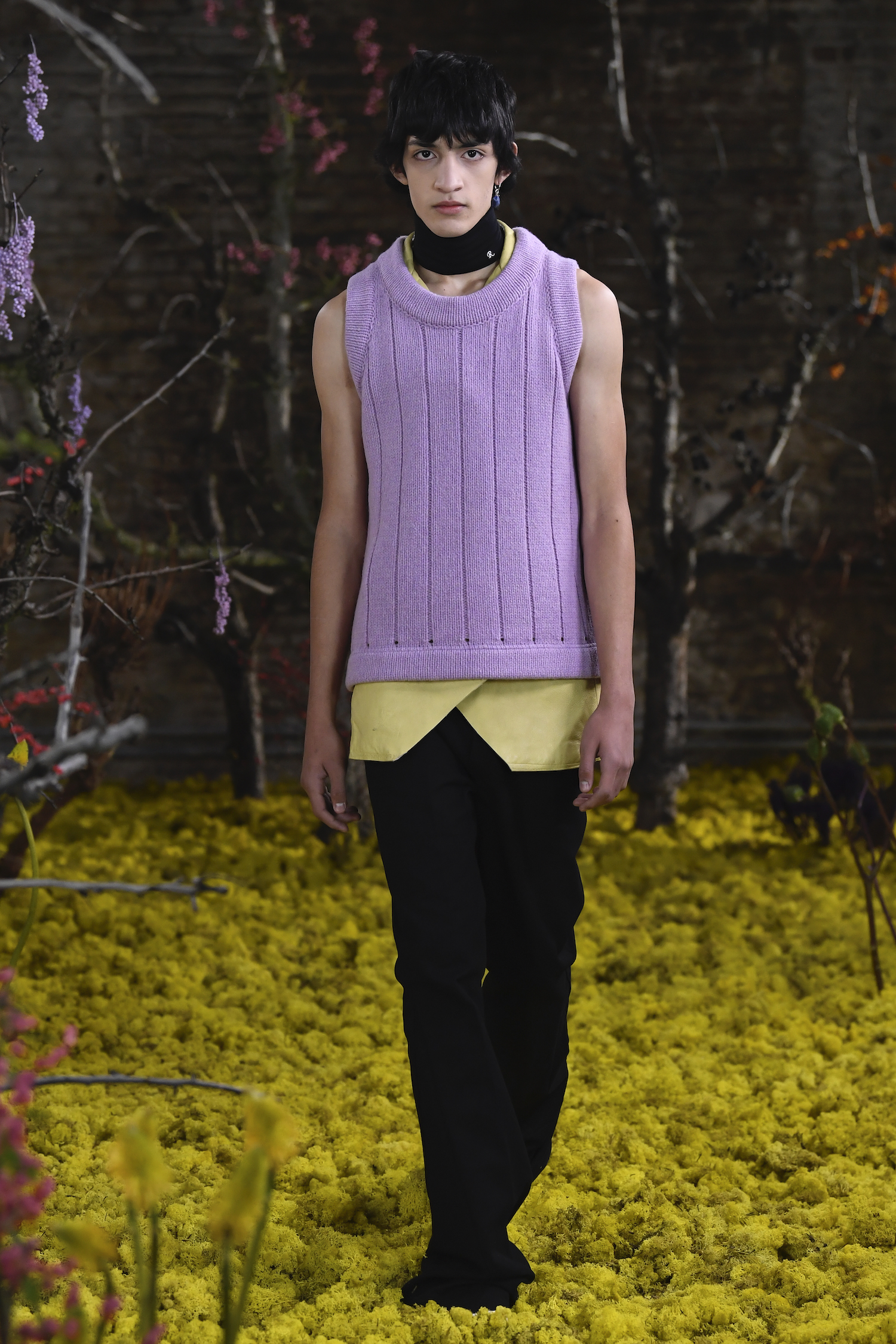 Google 'Raf Simons' and you'll find that the strapline of his website reads: "I don't want to show clothes, I want to show my attitude, my past, present and future. I use memories and future visions and try to place them in today's world." So, consider 'Teenage Dreams' a mirror to the man-of-the-moment himself, a revaluation of his own misspent youth and what today's young people might want to borrow from it, at least sartorially.
In December, Raf will be reissuing 100 archival pieces to mark the 25th anniversary of his label, and you can bet that kids will be snapping up those pieces with fervent fandom. Young or old(er), Raf is always able to draw in a likeminded crowd of devotees and now they needn't be defined by generation or gender.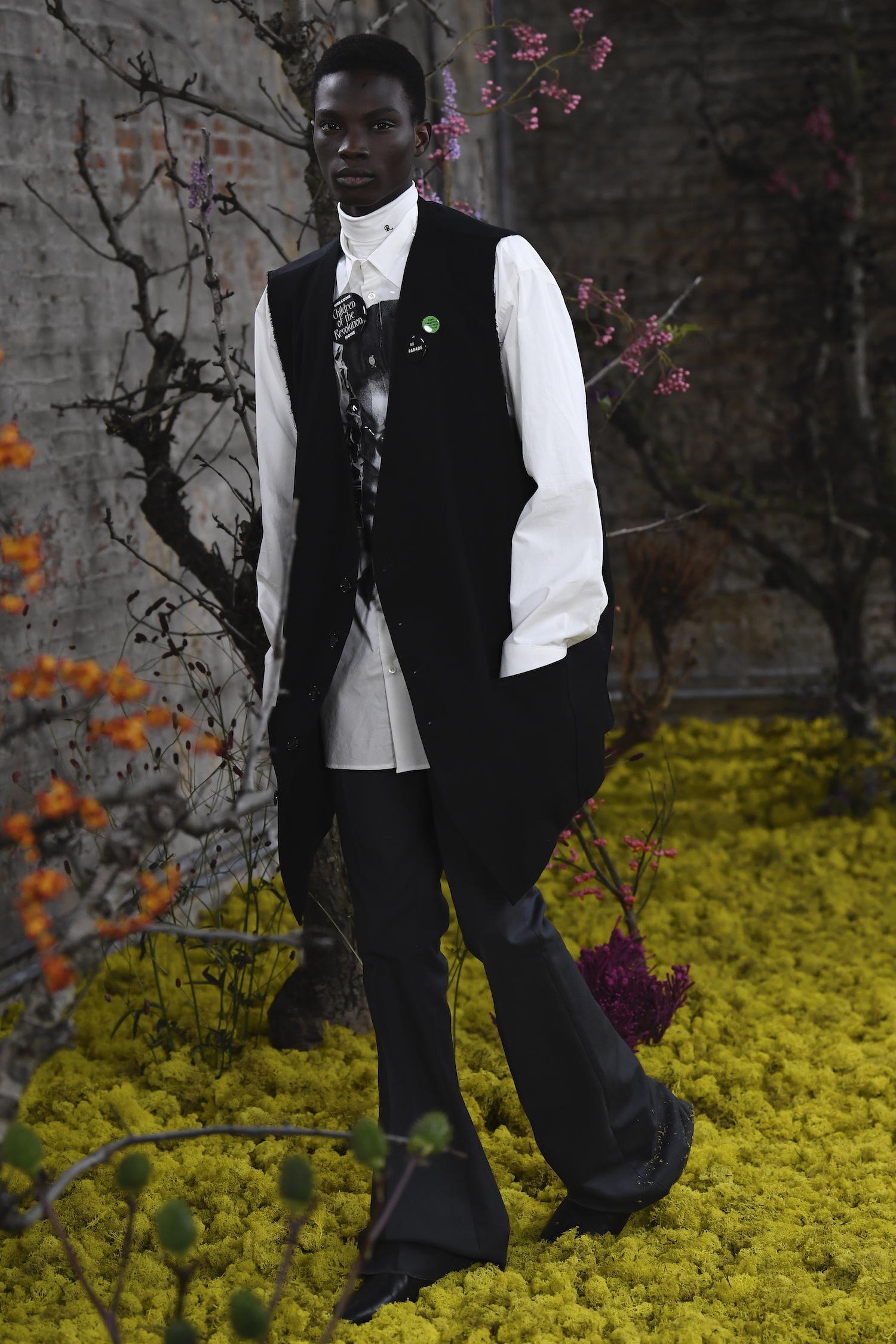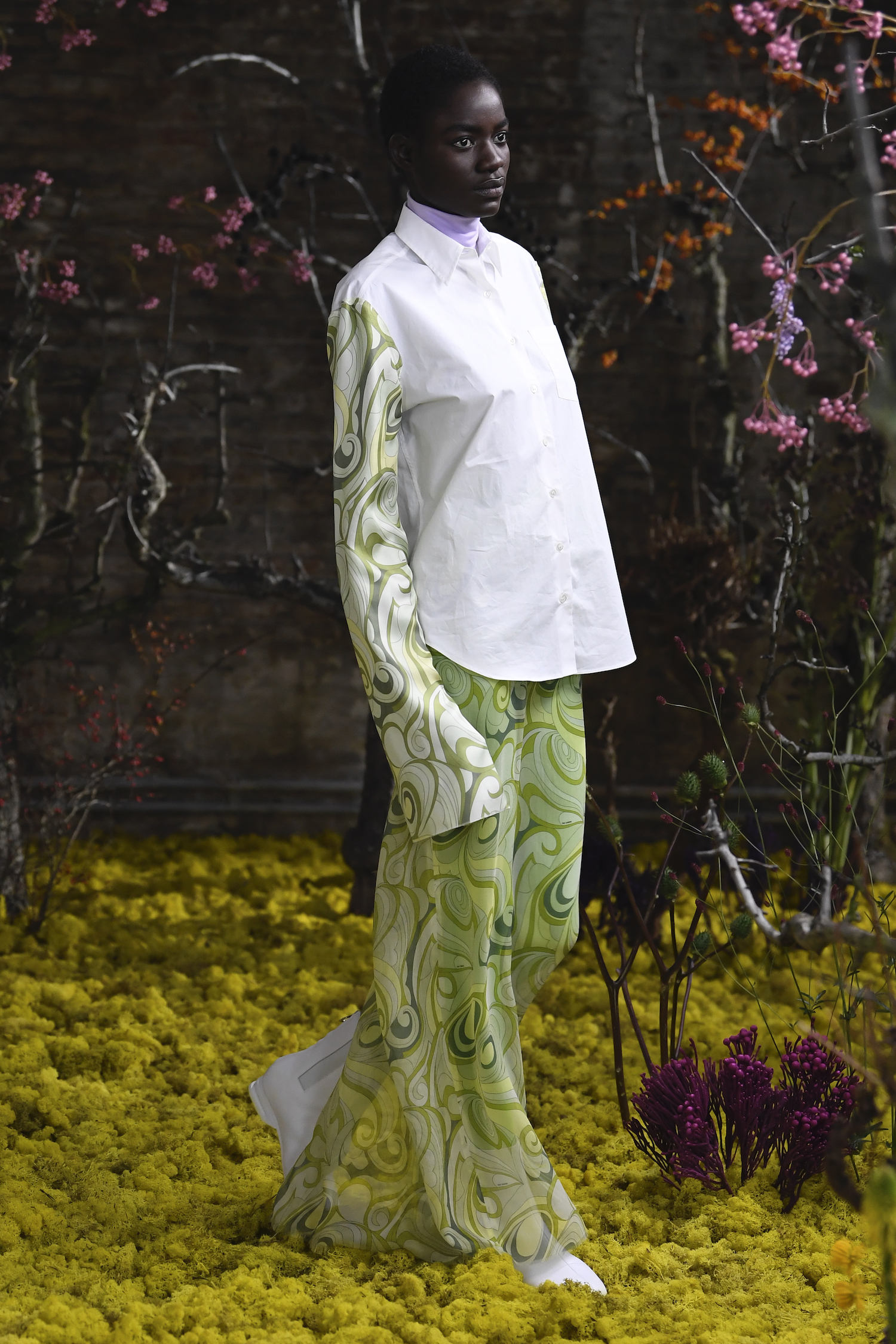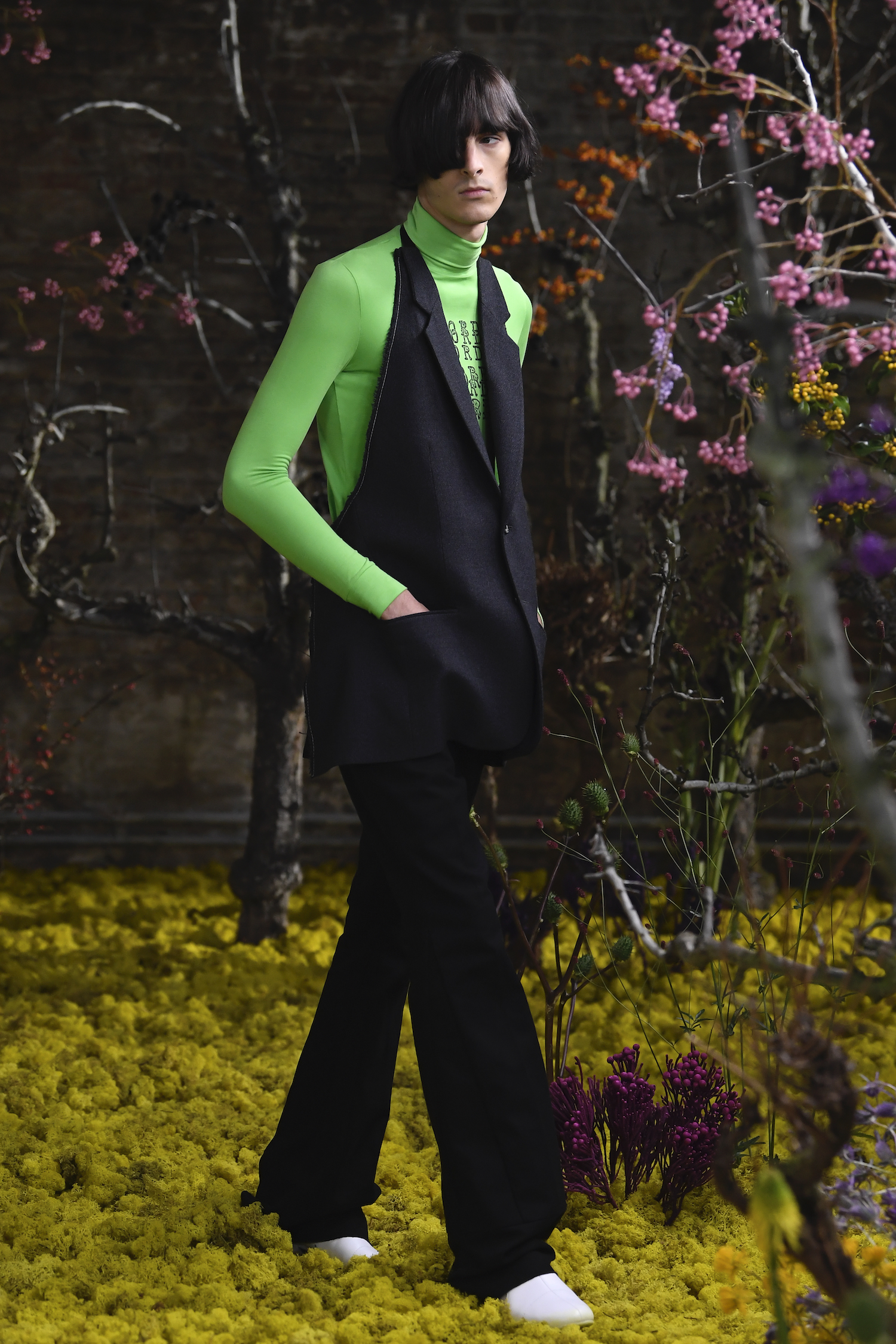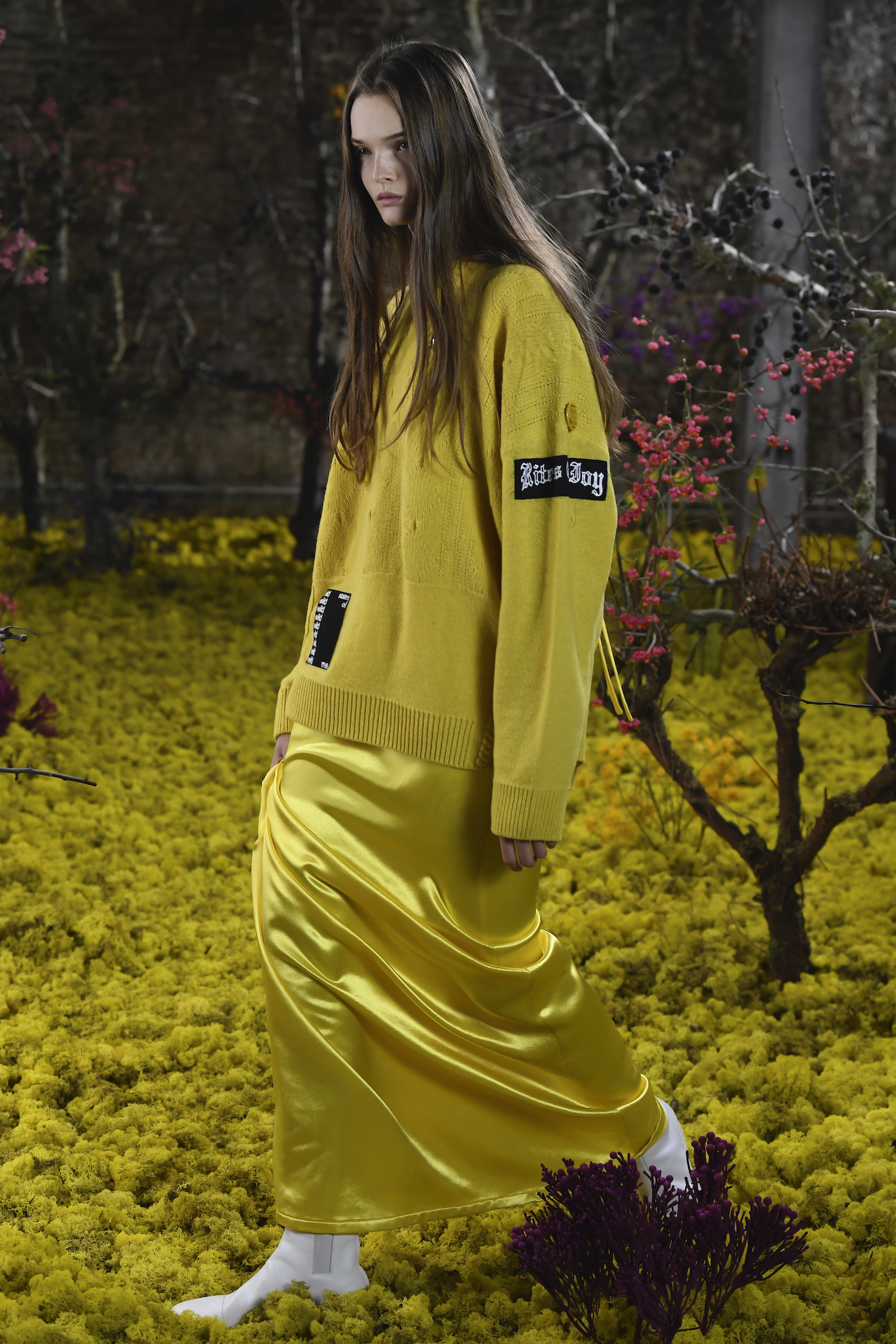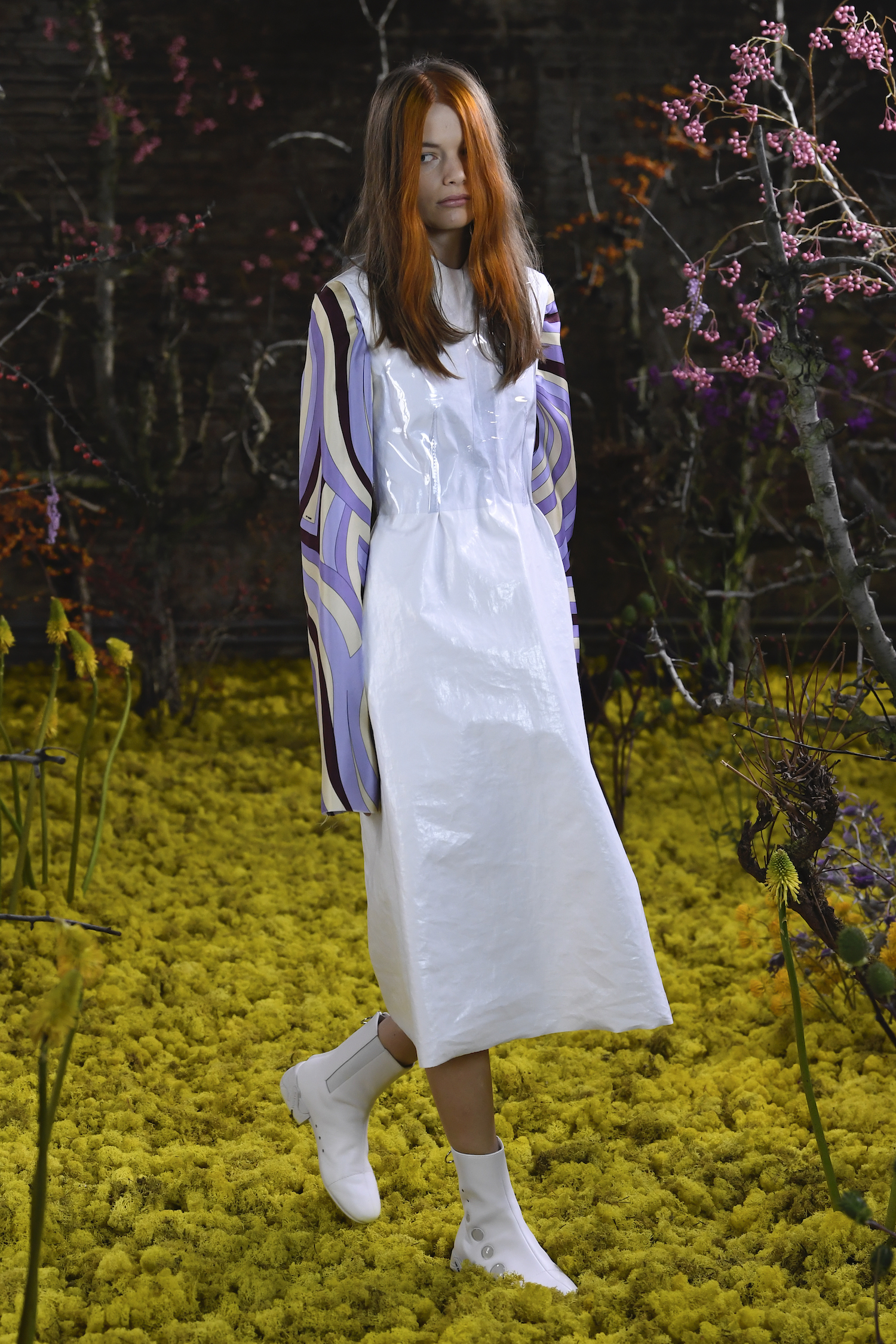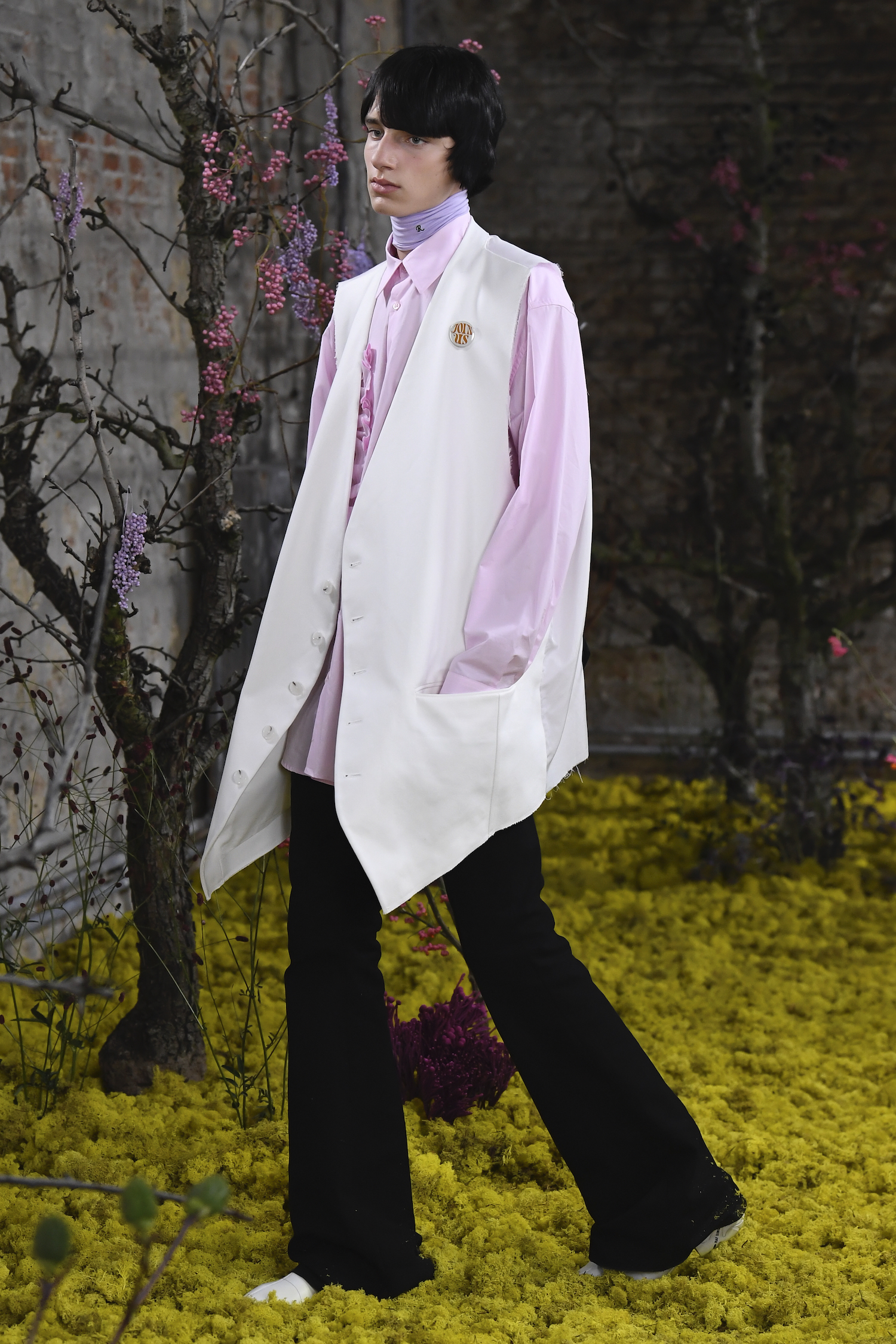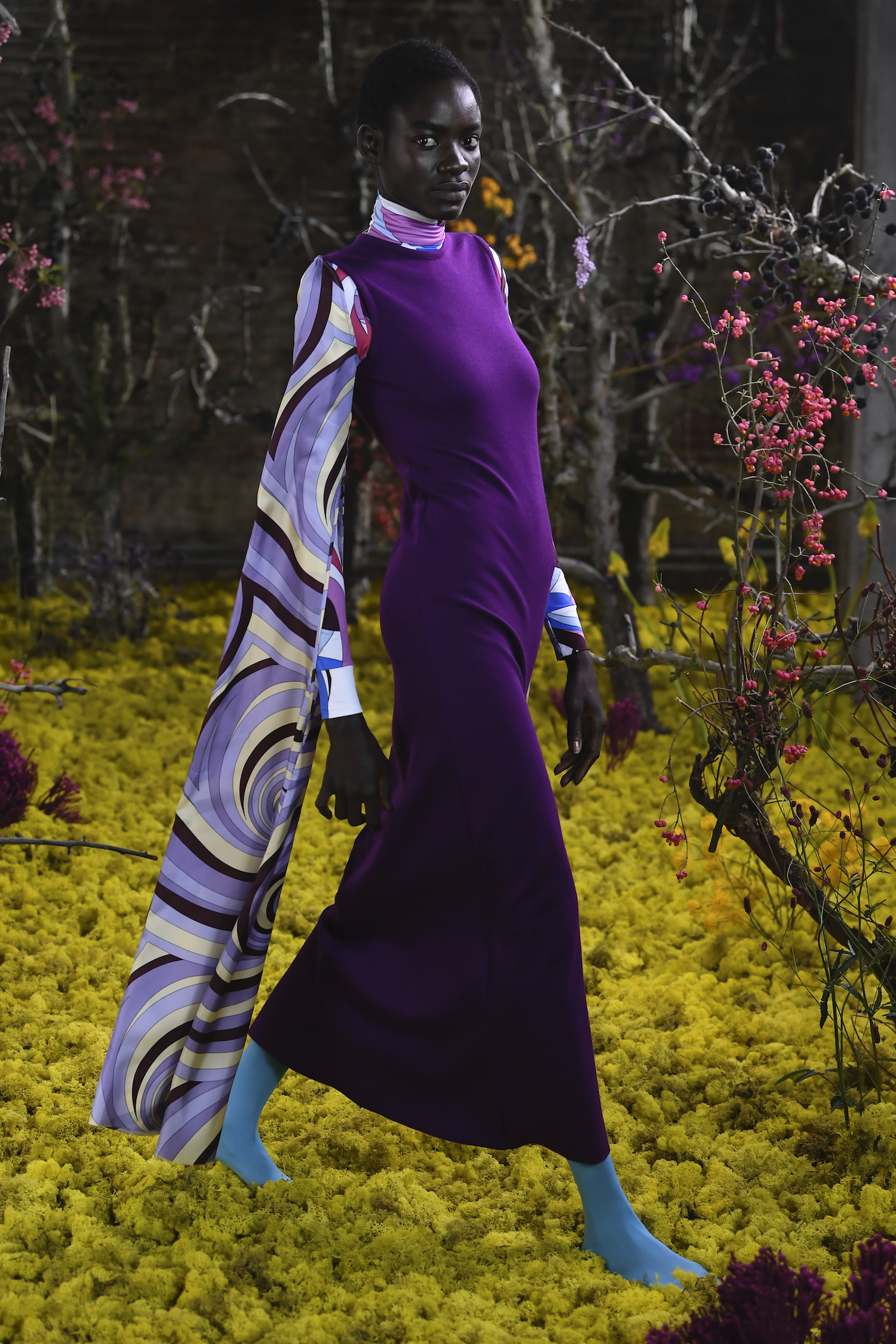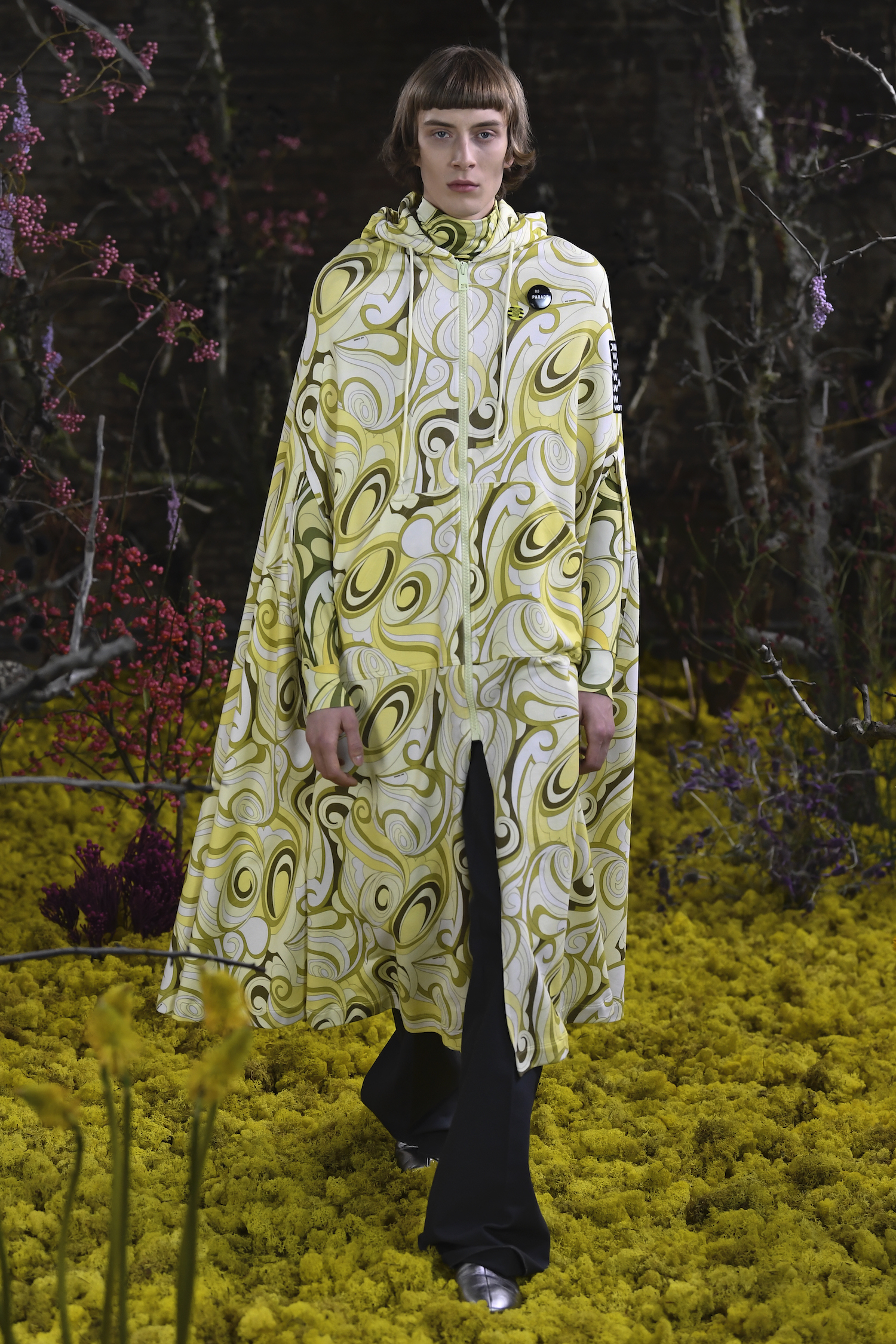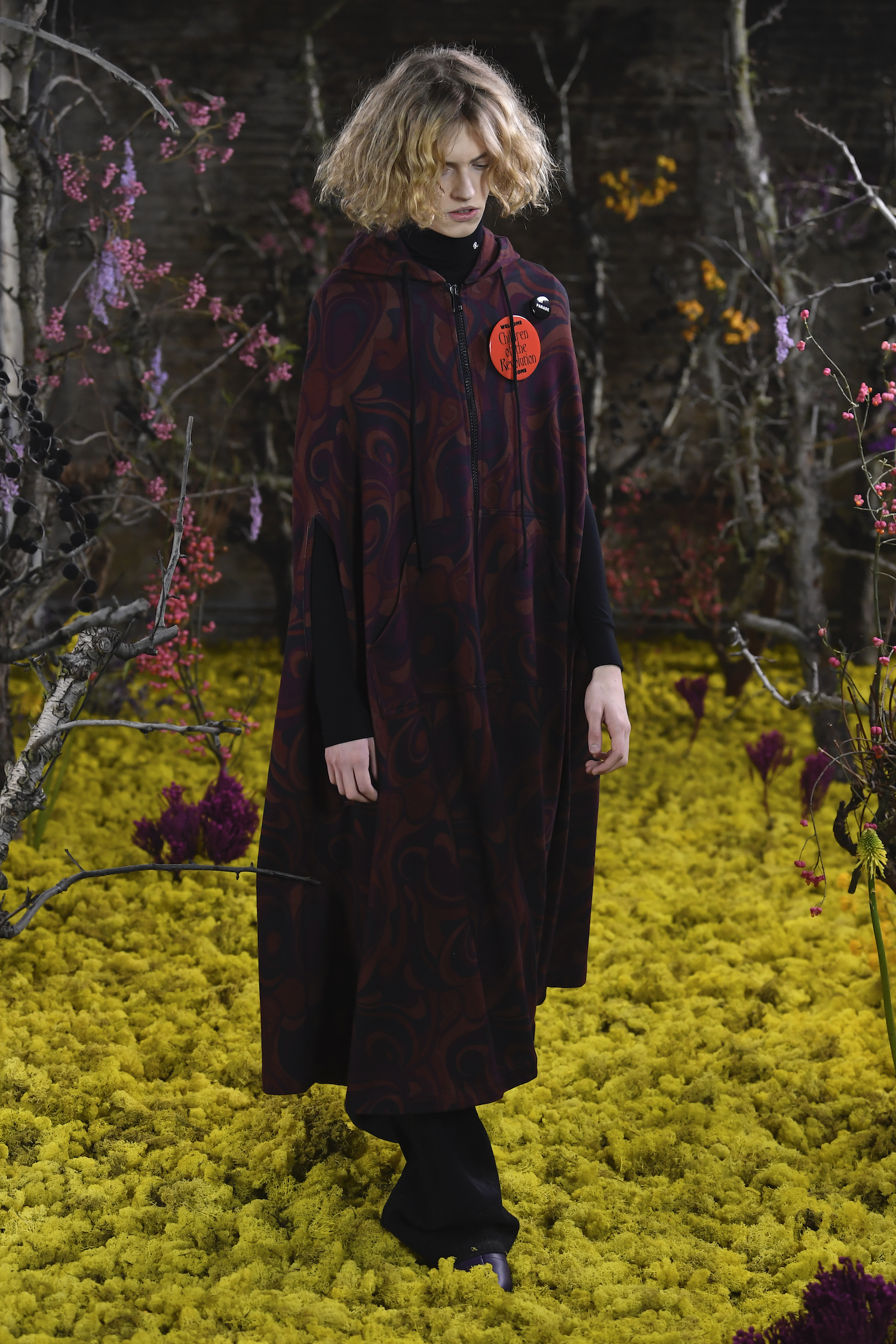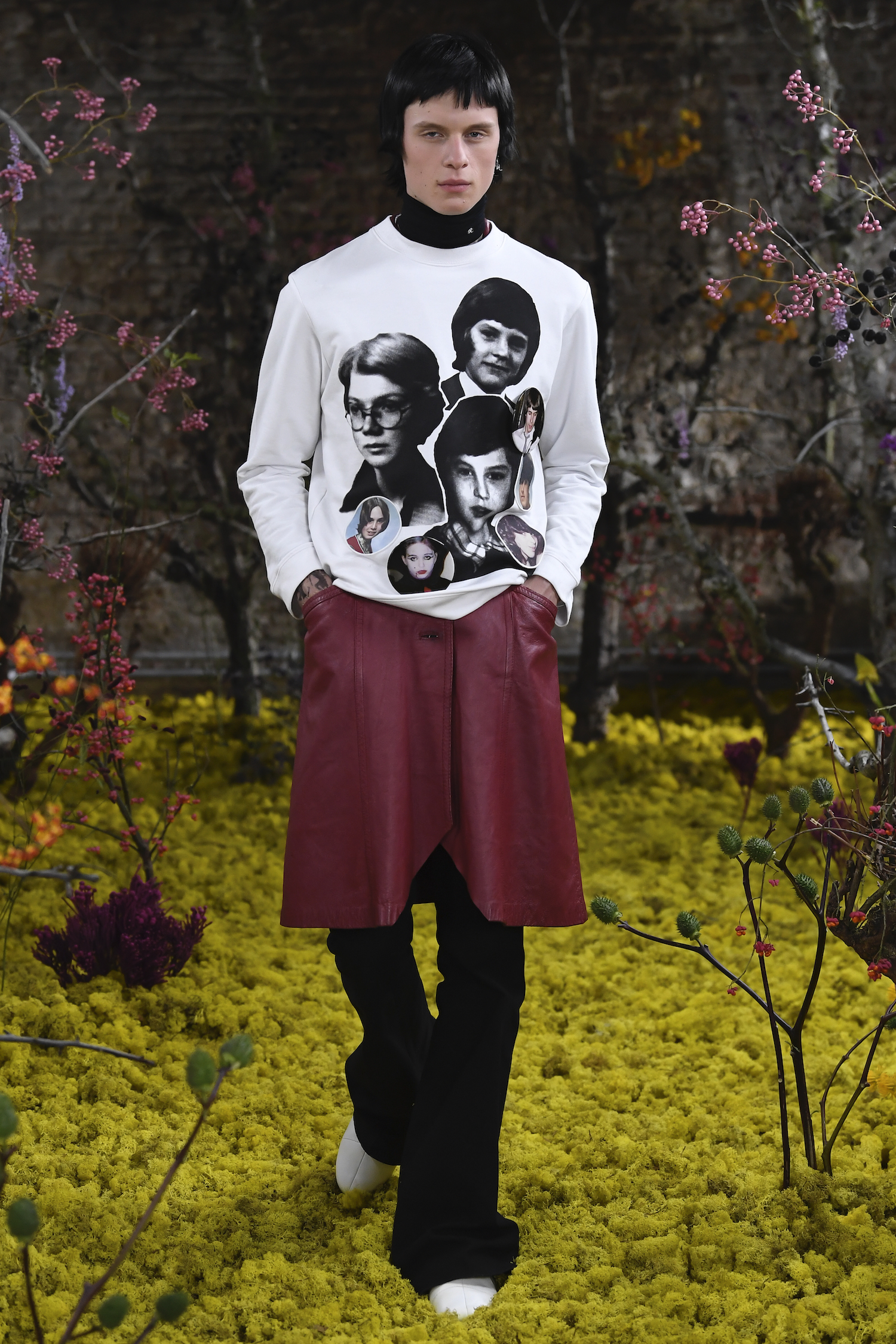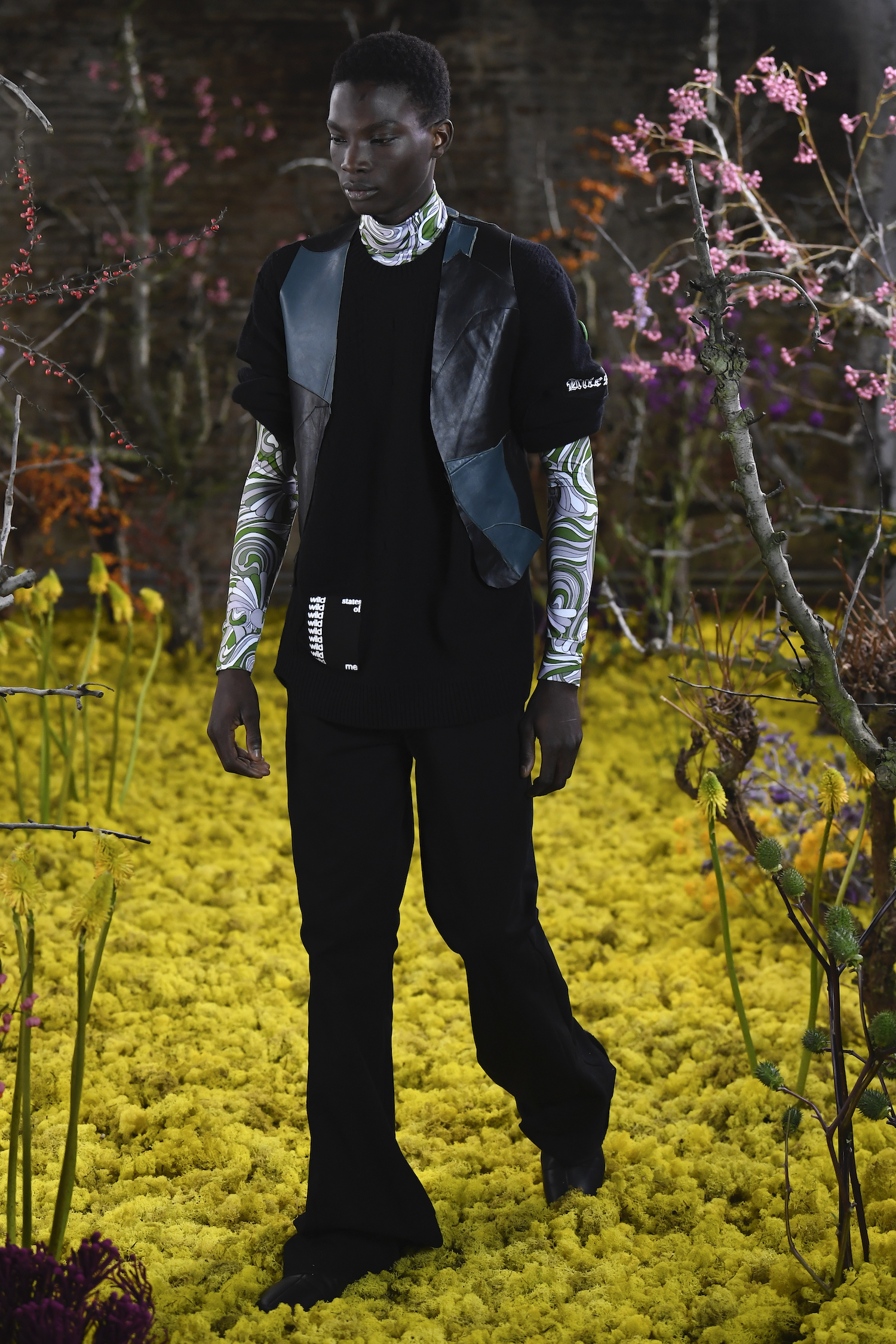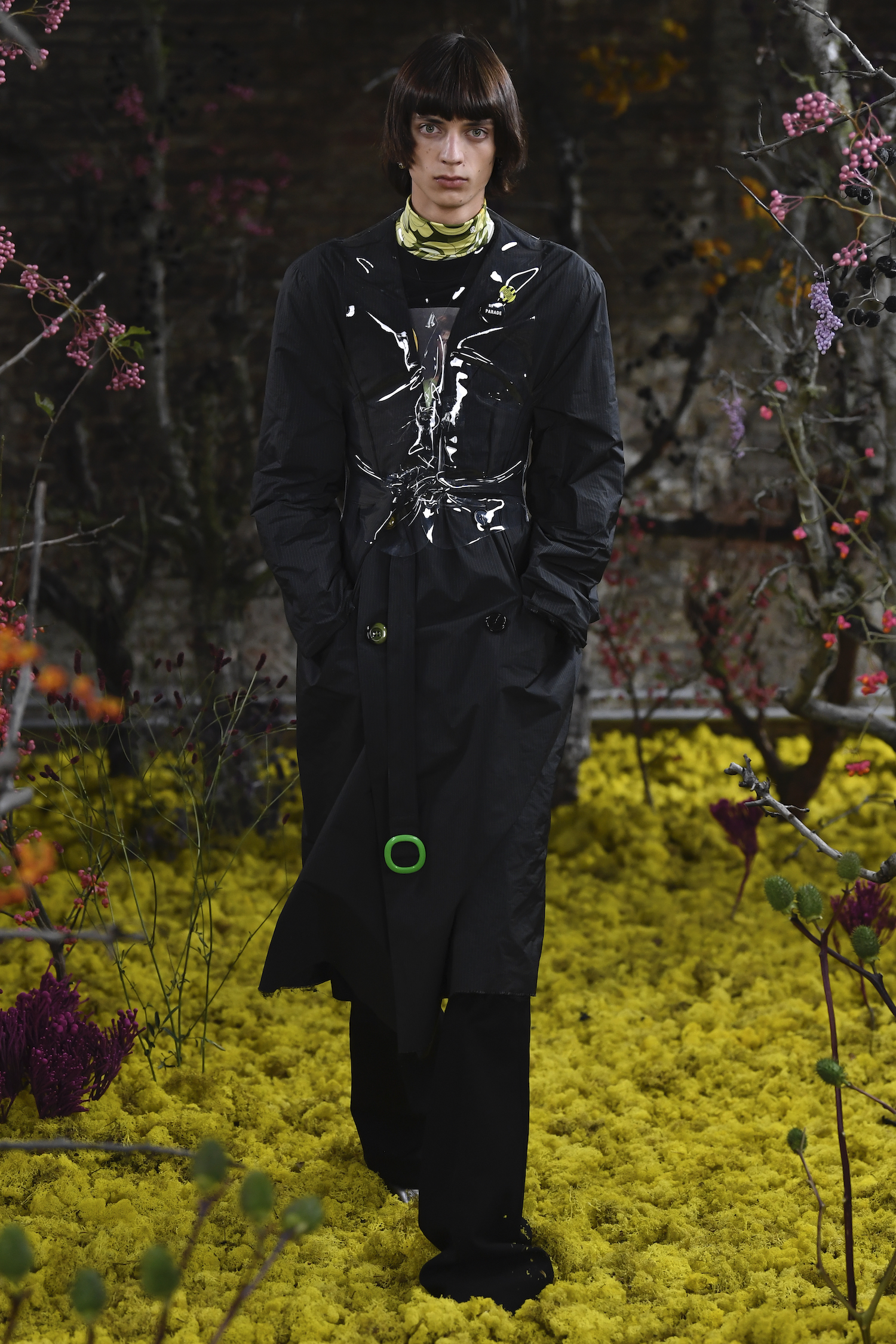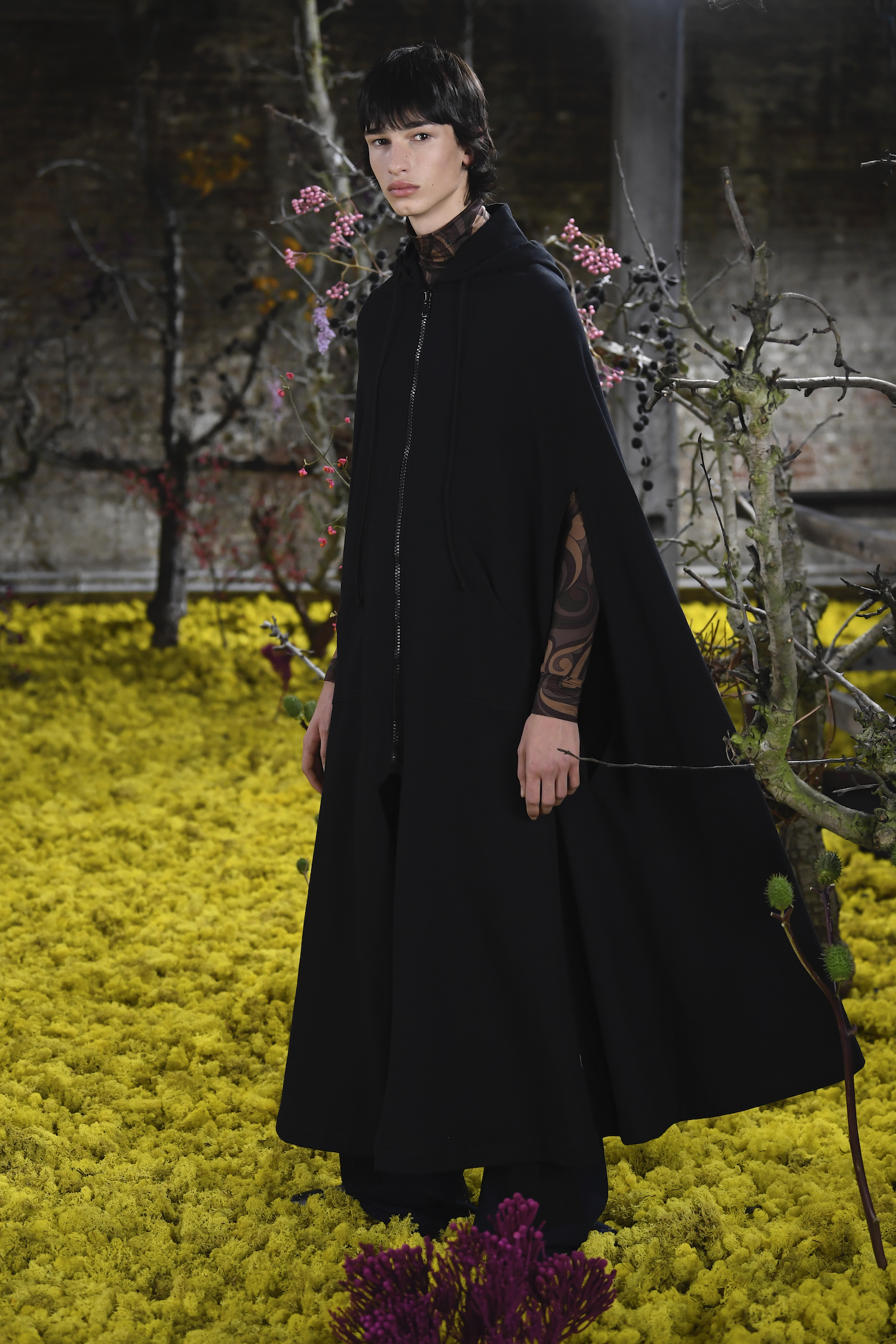 Tagged: