Les Benjamins represents the east, now
For their SS21 collection, founder and creative director Bünyamin Aydin celebrates the heritage of east meets west.
|
22 February 2021, 10:00am
"East, now" has grown to become the mantra of Les Benjamins' founder Bünyamin Aydin. Why? Because that's what he sees his brand–and the creative community in Istanbul that feeds into it–representing. Cutting through inauthentic (or in some cases nonexistent) representations of Turkey and the east in fashion, Bünyamin has tried to carve out a space he sees as both truthful to his culture and relevant to a global audience. And it's worked; what started ten years ago as a line of men's T-shirts has become a retail space and lifestyle brand for men and women around the world.
"I think Les Benjamins really helped push that culture forward here," he explains over a Zoom call from Istanbul. "Especially collaborating with a lot of important hip hop artists – Skepta, Wiley, Travis Scott – and the DJs from the underground scene, like Darq E Freaker, or Brittany Sky from LA. We always tried to build bridges between Istanbul and the west, and bring that culture here for the past ten years."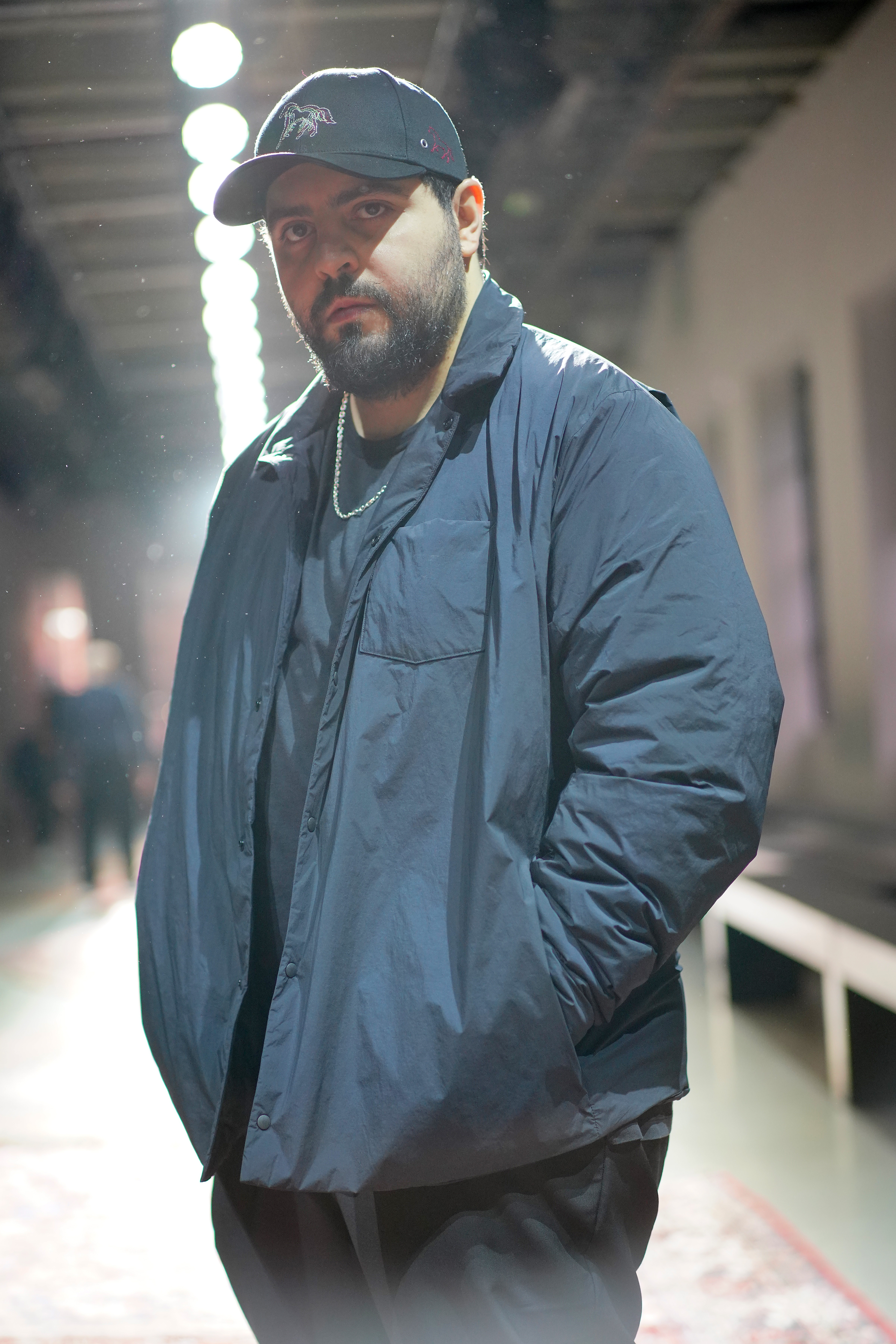 Born and raised in Germany, Bünyamin came to Istanbul–his grandparents' home–in his early teens. He'll soon be back in Germany, as he plans a move to Berlin in 2021. "Now that the brand is so established in this part of the world, I kind of feel like I want to go back to my roots," he says. But representing Turkey will remain a priority wherever he's based. Take his latest collection for SS21. The designer took the storied history of Silk Road as a visual cue, dreaming up a romantic view of the ancient trade route that tied the Western world with the Middle East and Asia and bringing it to life in the little details of his garments.
"This collection is really close to the DNA of my brand," he explains passionately. "I was born in the west, but my heritage is here–so the Silk Road is very similar to that." The lack of travel last year got him thinking about how culture travels, "and then I was thinking, how did culture spread before the internet… and when I was researching stories in the east, I came across the Silk Road. Wherever trade happens, culture spreads, so the Silk Road was one of the most important trade routes in the world, not just selling products but also as a cultural exchange."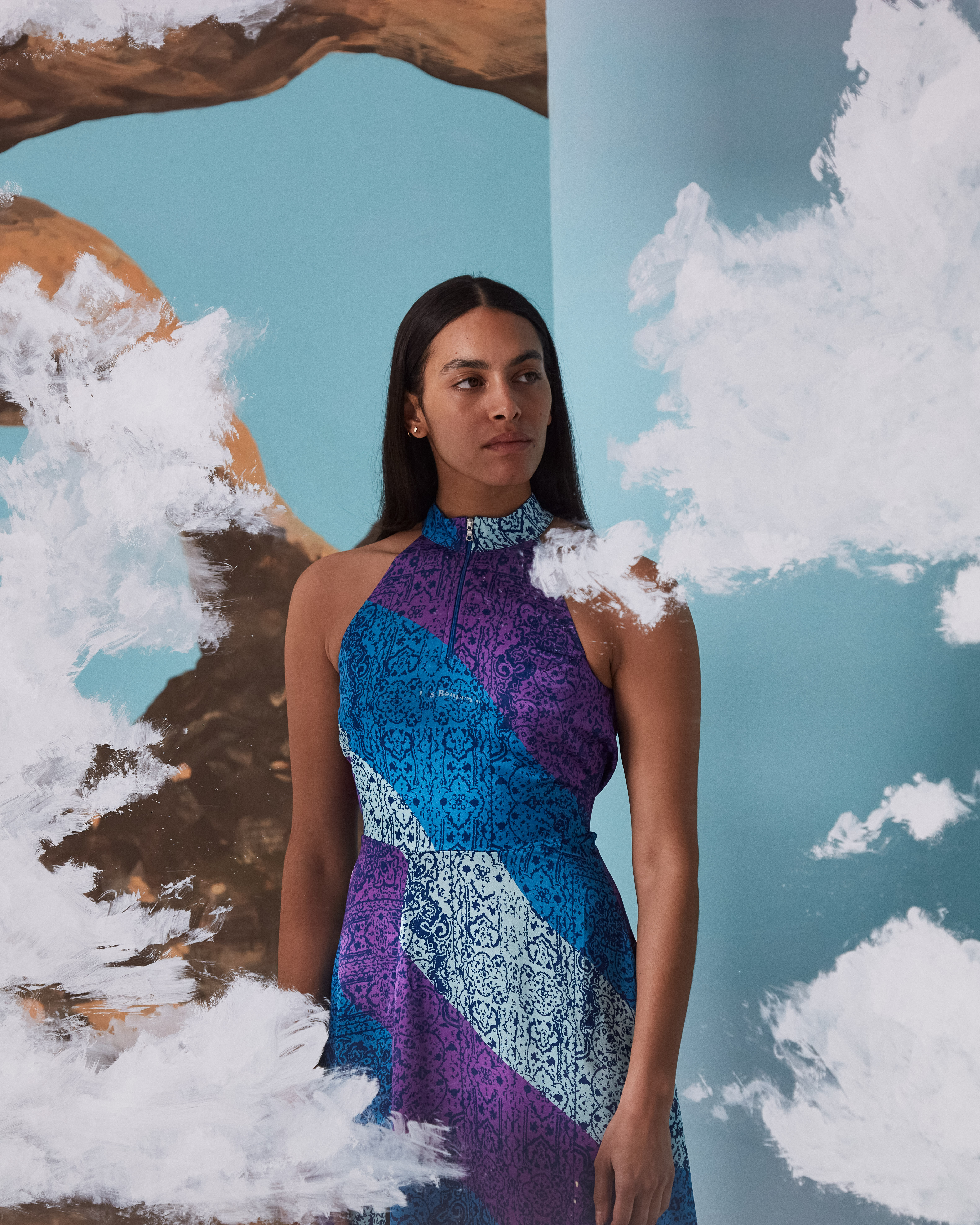 "I have the Silk Road inspired prints," Bünyamin further explains. "I have the trim details that have the tapestry and carpet detailing on garments. I split it into substories, one is the path of the desert, and the second on the water." Collaborating with British artist, Neil Raitt, he also incorporates two specially commissioned artworks. "I told him, Neil, can you paint Silk Road, I want you to paint two paintings, and let's scan them, and I'll use it on my collection."
The collection certainly ties together many of the brand's threads, but it also shines a light on how little of this cultural heritage we're used to seeing in streetwear. Les Benjamins may have grown into a successful brand on the fashion week schedule, but Bünyamin considers the success of the next generation of designers behind him just as crucial as his own. "How many Turkish designers do you have in the most prominent department stores around the world?" he asks. "It's always really difficult for brands from the east to expand globally because we're not part of the conversation. Turkey does couture designers who have global success, but they're not based in Istanbul, they're either based in London or Paris or New York. We have to give Turkish creatives the space to express themselves."
With this in mind, the idea of a modern cultural exchange like the Silk Road feels all the more apt. After all, Les Benjamins is about incorporating "a local touch" on a global platform, not a homogenous, indistinguishable look. From the city's Grand Bazaar, where Bünyamin had his epiphany about the legacy and significance of carpets, to its music scene and the underground clubs that play thumping house and techno all night, SS21 distils Istanbul for all. It's then, now, east, west, everywhere.
Shop the SS21 collection here.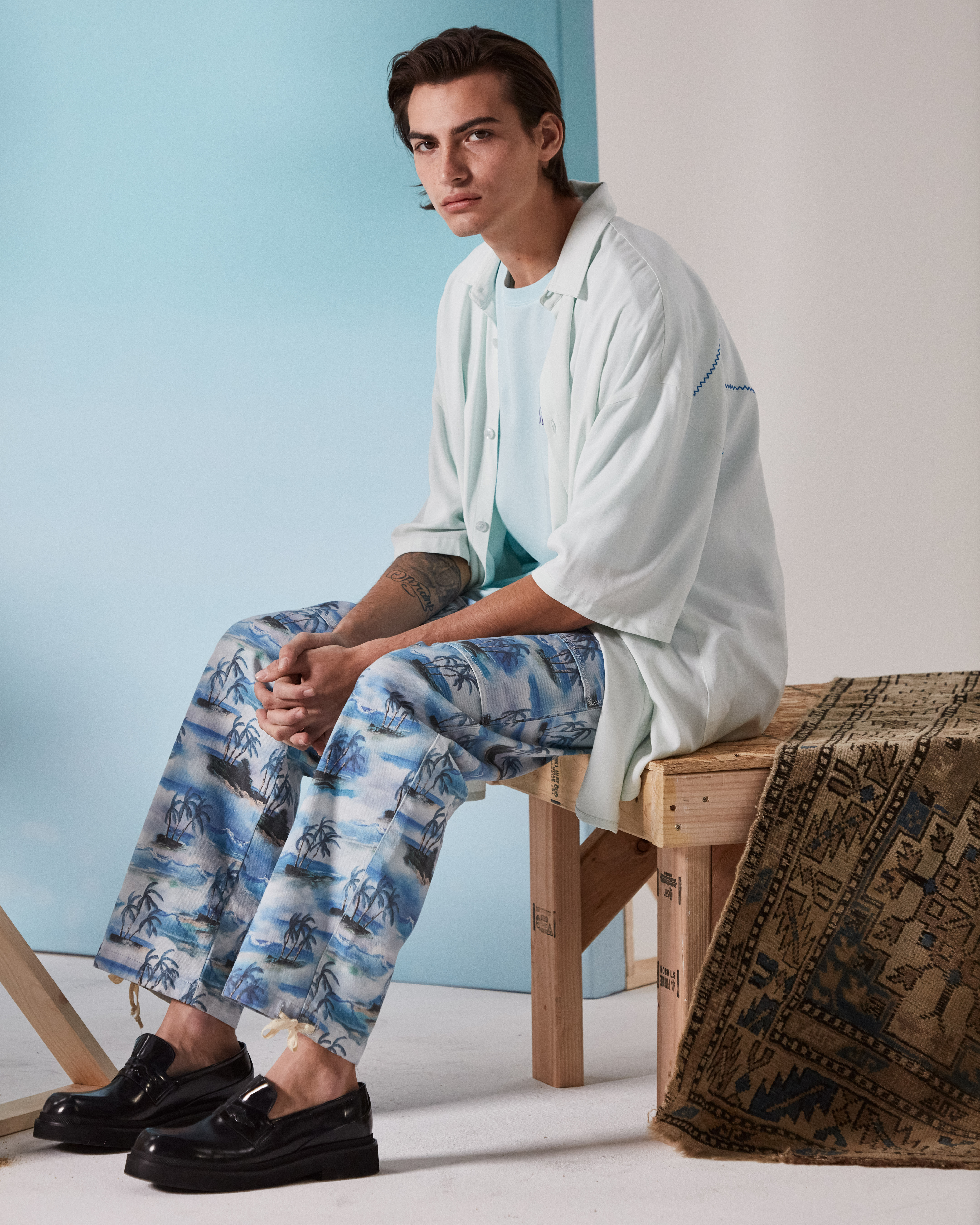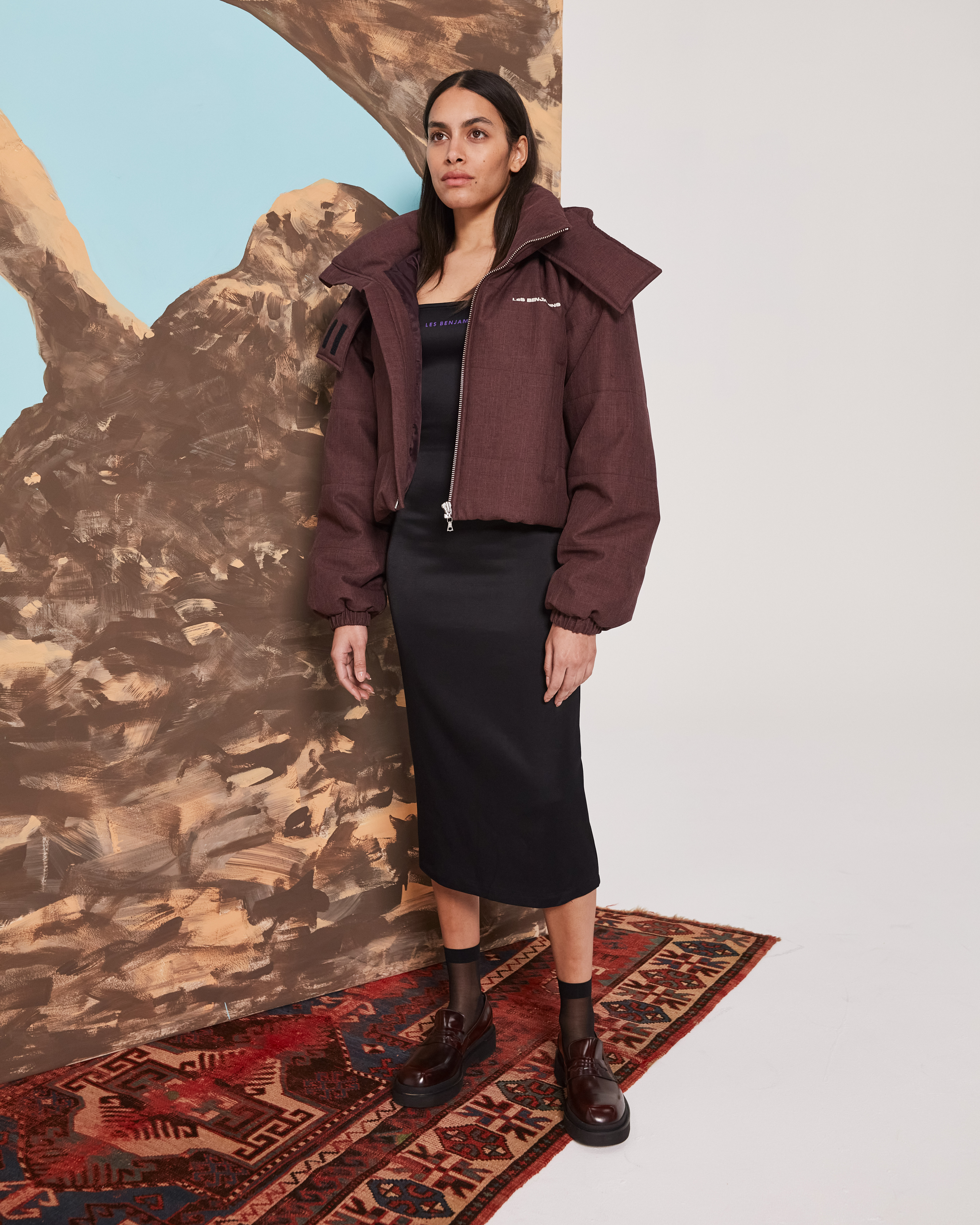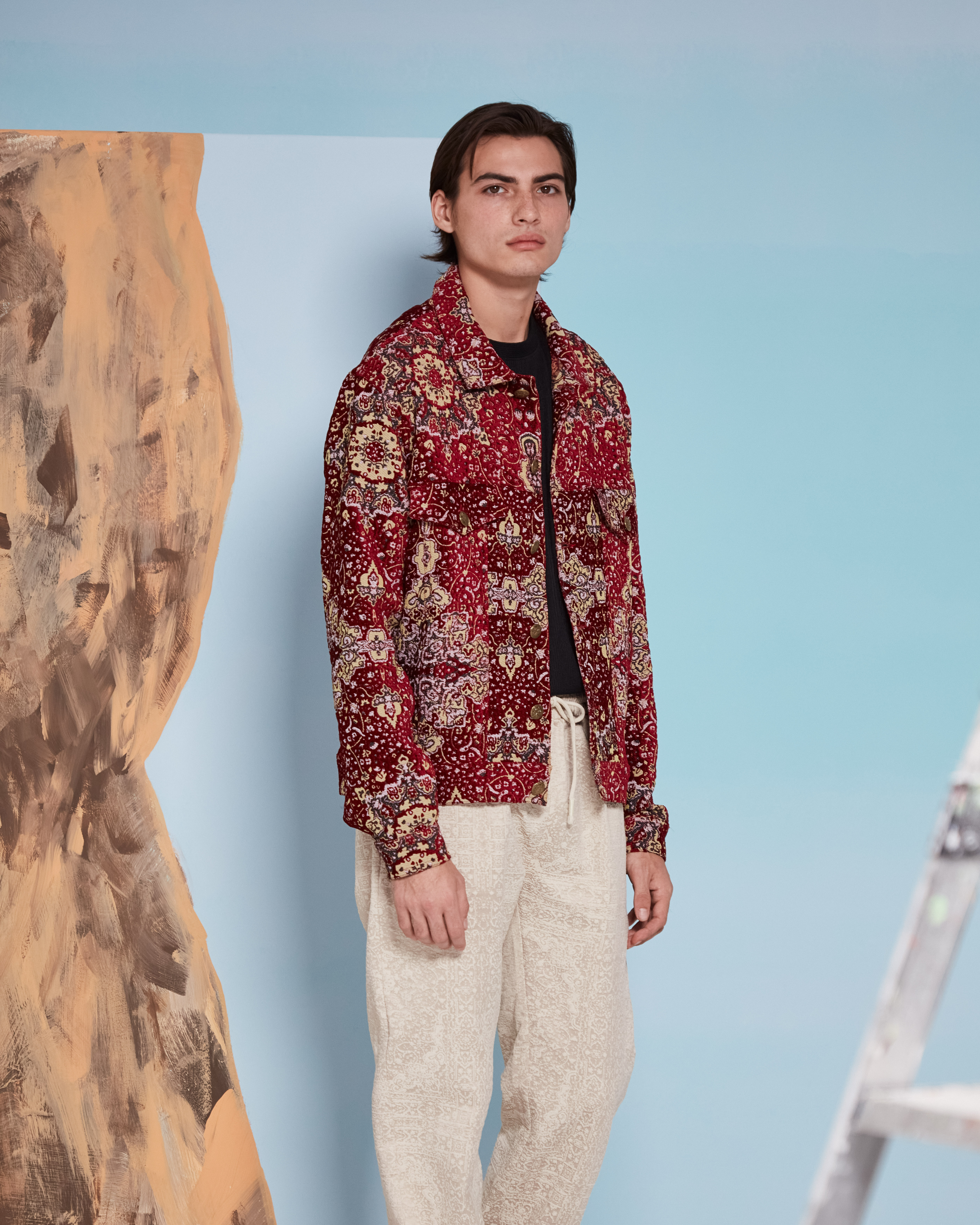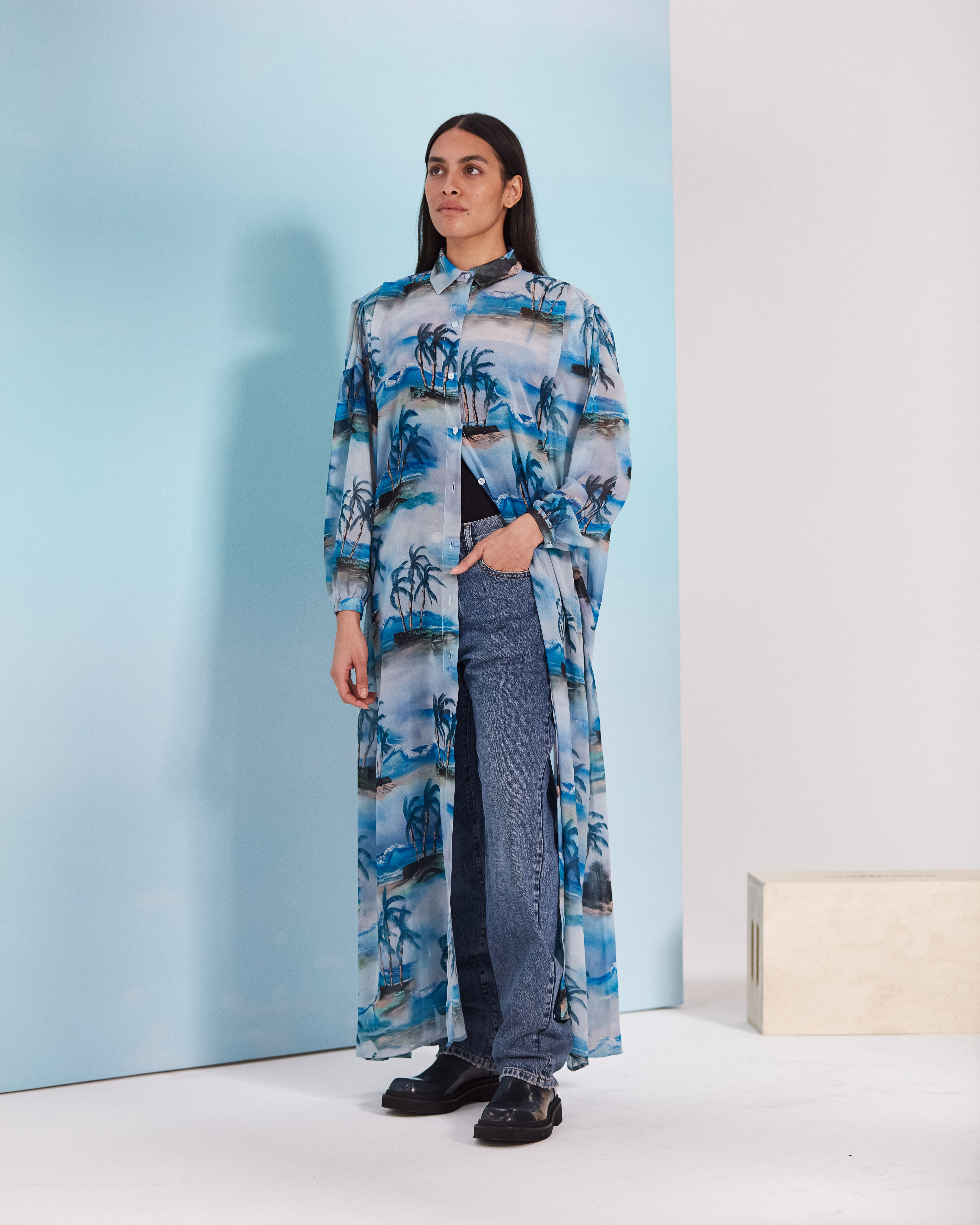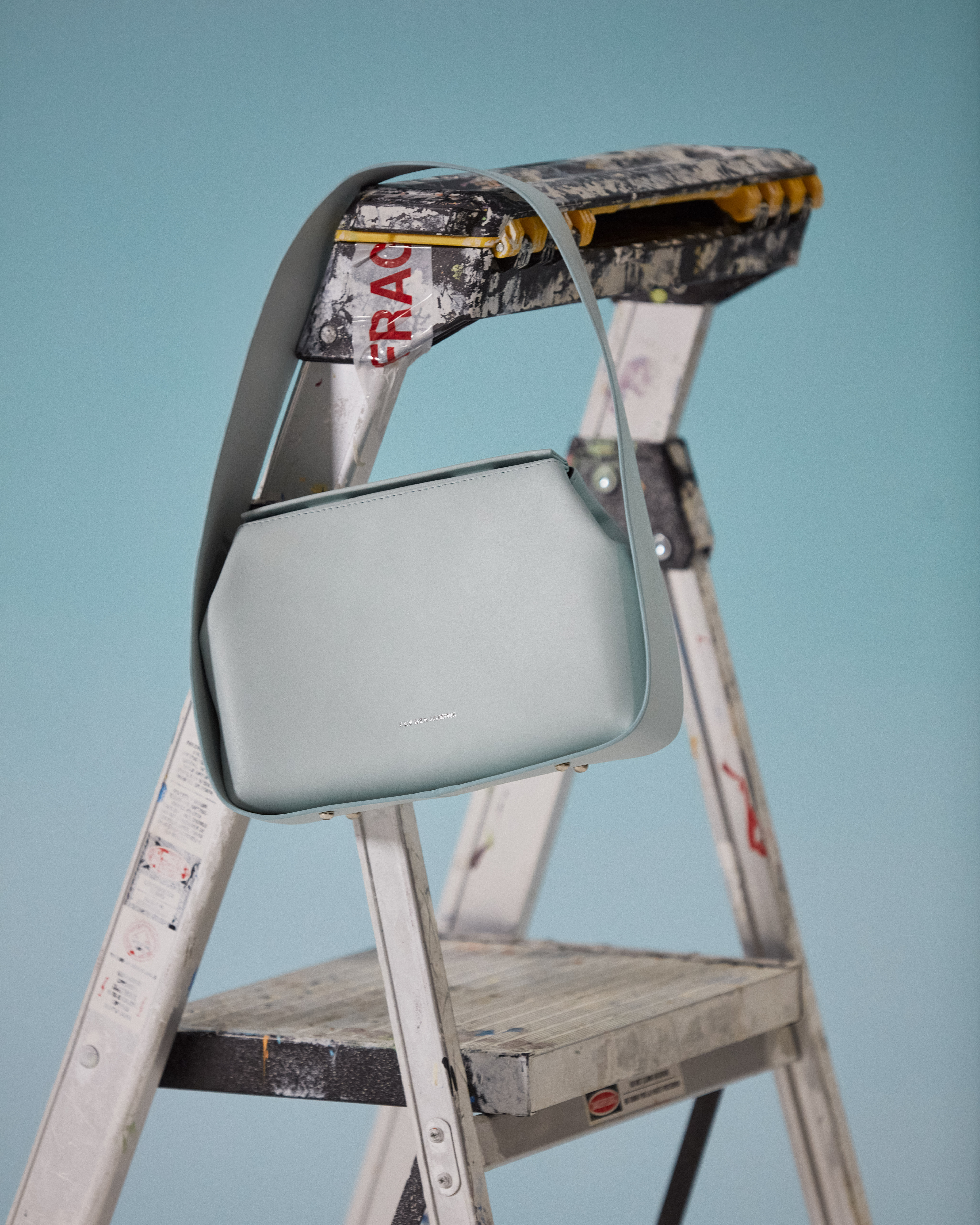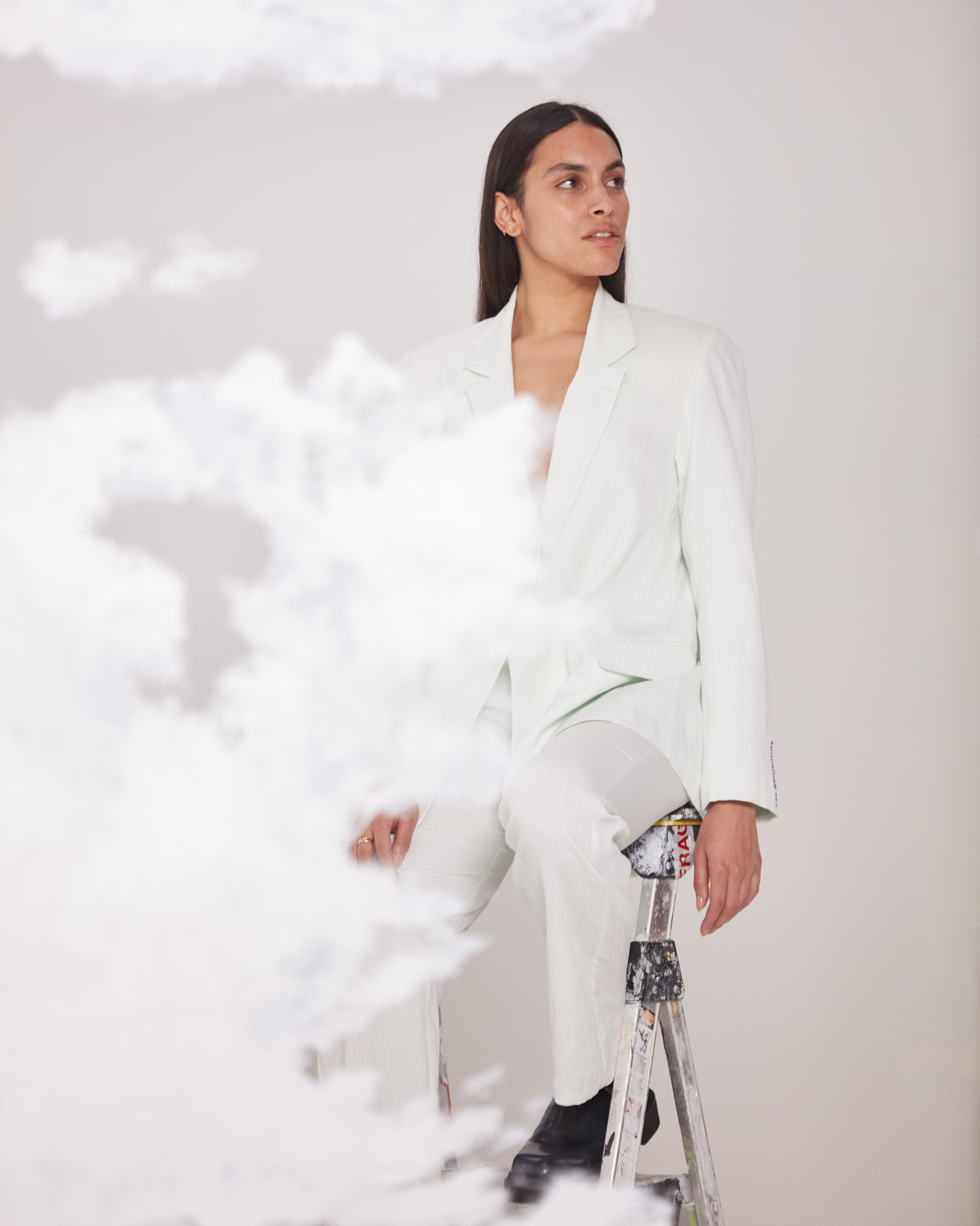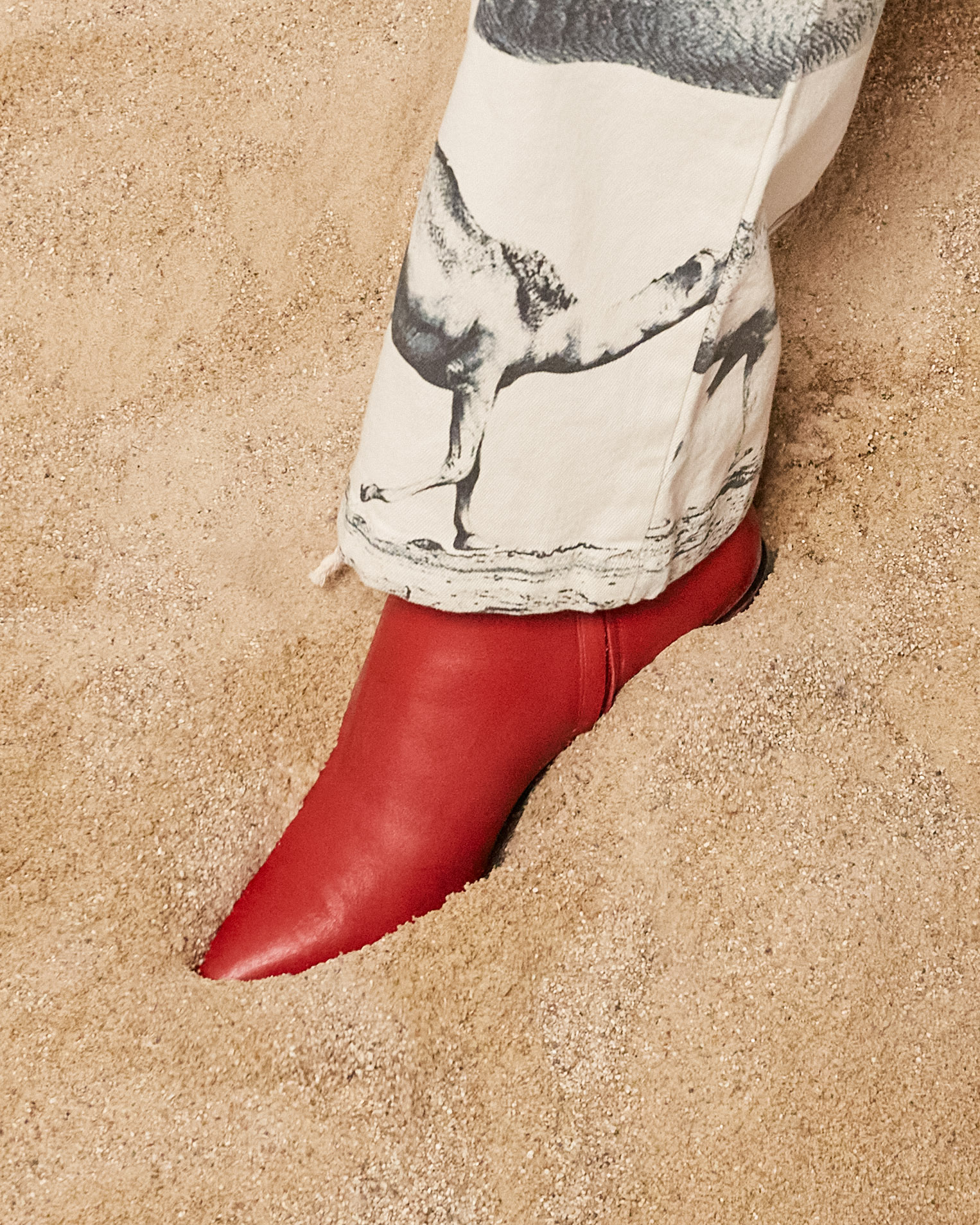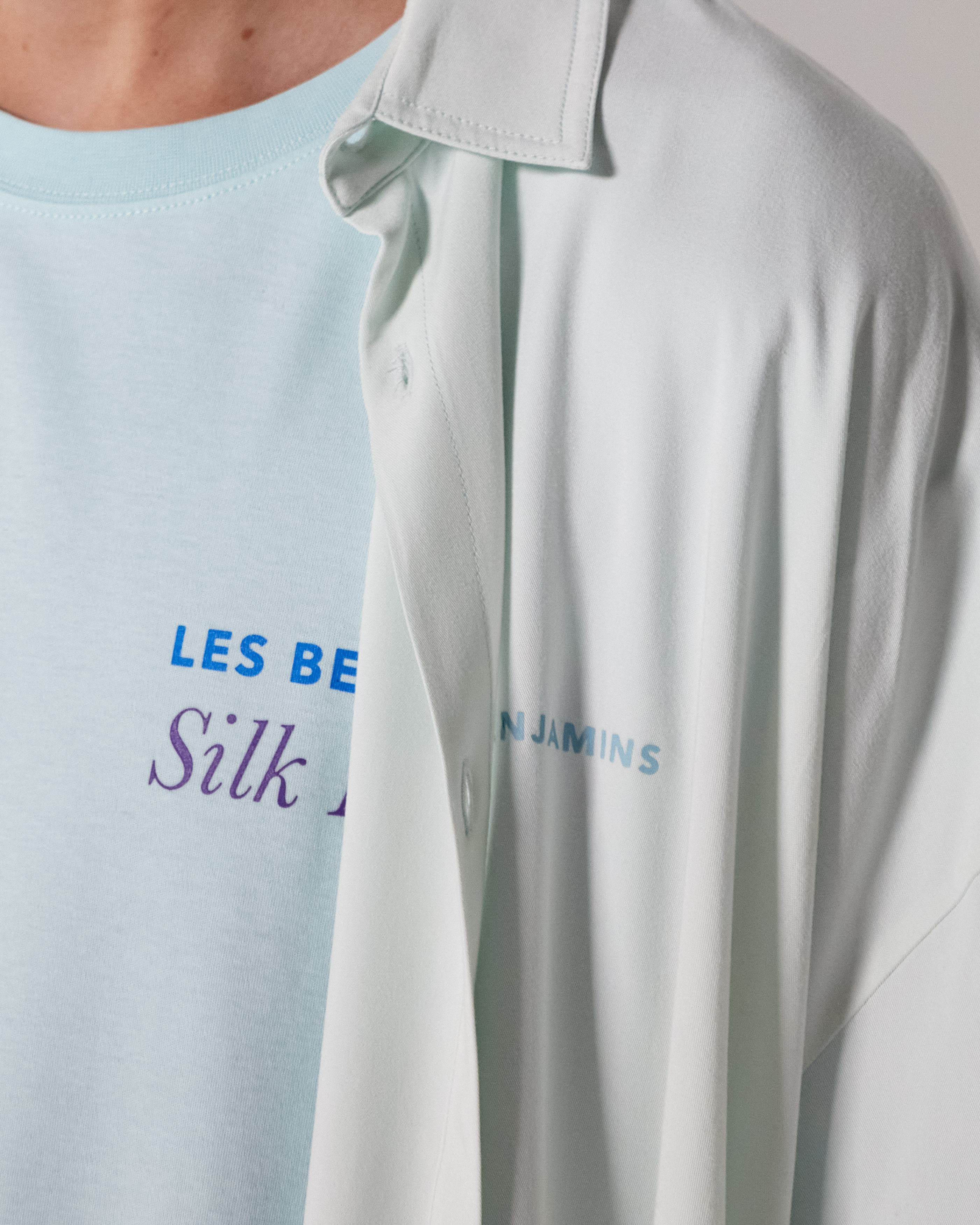 Credits
---
Creative Direction PLAYLAB, INC. (@playlabinc)
Photographer Andrew Kenney (@andrewkenney)
Stylist Savannah White (@savwhite)
HMU Holly Mills (@hollymillshair)
Digital Tech Domenique Powers (@dominiquepowers)
Photographers Assistant Liv Wagner (@livrw_)
Models Brittany Battisti (@brattny_b) and Jesse Seltzer (@king.kors) Producer The Quadri Group (@thequadrigroup)
Set Painter Scotty Zaletel (@scottyzaletel)
Location Nightview Studios (@nightviewstudios)
Tagged: