Judy Turner is the ascending New York knitwear label to know
Designer Conley Averett's subtle and joyful garments the perfect mood for 2021.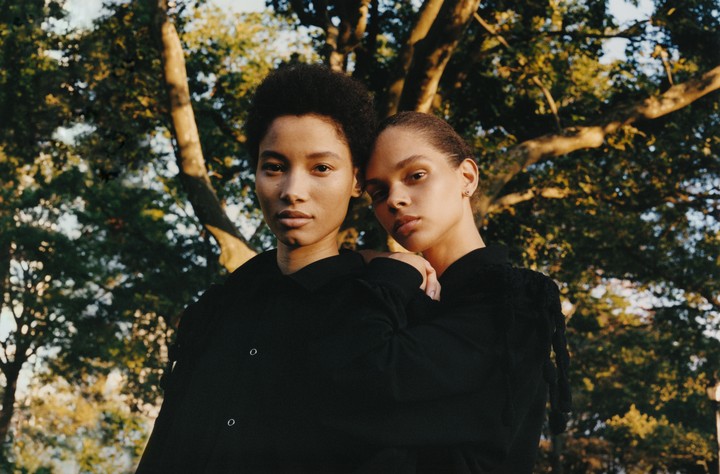 Lineisy wears shirt Judy Turner. Hiandra wears top Judy Turner. Earrings (worn throughout) model's own.
There's an enviable optimism to Conley Averett, the founder and creative director of young New York knitwear label Judy Turner, a knack for taking life's lemons and making lemonade. A couple of days before we hopped on a Zoom call with the designer, while the city was adjusting to its first-ever solely digital fashion week, Conley saw the sudden dearth of physical presentations as an opportunity to make SS21 his NYFW debut — all while paying heed to social distancing regulations, of course. "I thought it was a good time for a new brand to show, because other brands weren't showing," he says, detailing how he commandeered "a store in the West Village with a garden in the back – the owner was like, 'Oh, just do it here'. Nothing is usually free, so I took the opportunity!"
The collection is a result of "honing in on what really makes my energy ignite around what I'm creating," Conley says. It contains a sense of quiet optimism, familiar pieces and silhouettes crafted with handwrought intricacy and reassuring luxury. A tassel-fringed checkerboard suit and thigh-high slit dress in black crochet, for example, or a navy knit V-neck sweater with webbed sleeves in glittering blue wool. Subtle statement pieces that bring a warm smile to your face, just like the brand's name does, a simultaneous homage to the character in the Broadway musical A Chorus Line, and to vintage Hollywood starlets Judy Garland and Lana Turner.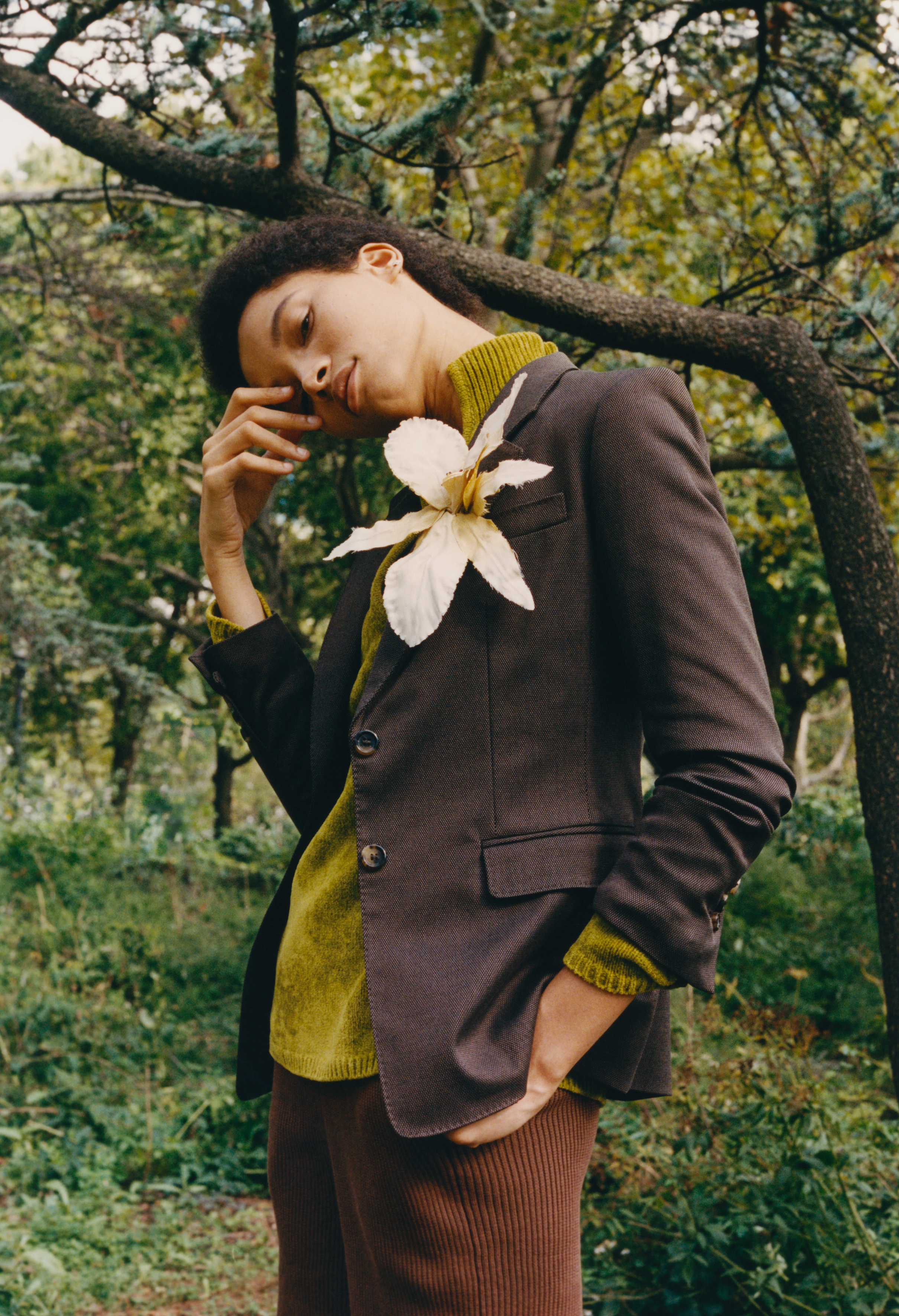 Though Conley describes SS21, as a zeroing in on "who Judy Turner is, in a way", the elements of its DNA have always been there, making themselves more confidently known since the brand's first collection for SS19. In the image you see here, shot by Grace Ahlbom and styled by Matt Holmes, you'll see a statement hooded sweater, seemingly graffiti-scrawled, and spun from yarns covering a full rainbow's spectrum of colours, a chunky black crewneck, a bobbled heart affixed to its chest with trailing threads of "blood". But perhaps the most intriguing pieces, and where the brand's soul arguably lies, are those that make themselves less obviously known in their graphic impact. Take a pair of ribbed waistband board shorts as a case in point – they may not be something you'd typically pay much mind to, but the lime-green merino wool they're handknitted from blurs their silhouette ever so slightly, sparking an urge to reach out and touch.
Conley's ability to strike a golden ratio of pieces that immediately catch the eye and pieces that you just want to feel against your skin is rare at a time when many emerging brands choose a particular aesthetic path and stick to it, a little too doggedly at times. In his case, though, this owes much to his unique journey into the industry, starting at the business end of things. "I went to Parsons but I did a management programme, I didn't do fashion design," he says, "but I knew that that was what I moved here for, and halfway through my studies I realised that I needed to figure out how to get on that path." After clocking the commercial viability of knitwear, he set out to acquire the technical know-how, eventually stumbling across the studio of the man once described by The New York Times as the "secret knitwear weapon" of New York designers, Vladimir Teriokhin. "I was just trying to get a sweater made for a senior thesis portfolio project, just getting my feet wet in terms of figuring it all out," Conley says. That encounter saw him thrown in the deep end: "He basically ended up hiring me," Conley explains. Initially just for admin duties in exchange for patternmaking lessons, but over four years working there he graduated to developing knits for some of the city's greats – Ralph Lauren and Oscar de la Renta among them – as well as some of the buzziest and most exciting emerging talents of the time like Proenza Schouler and Khaite.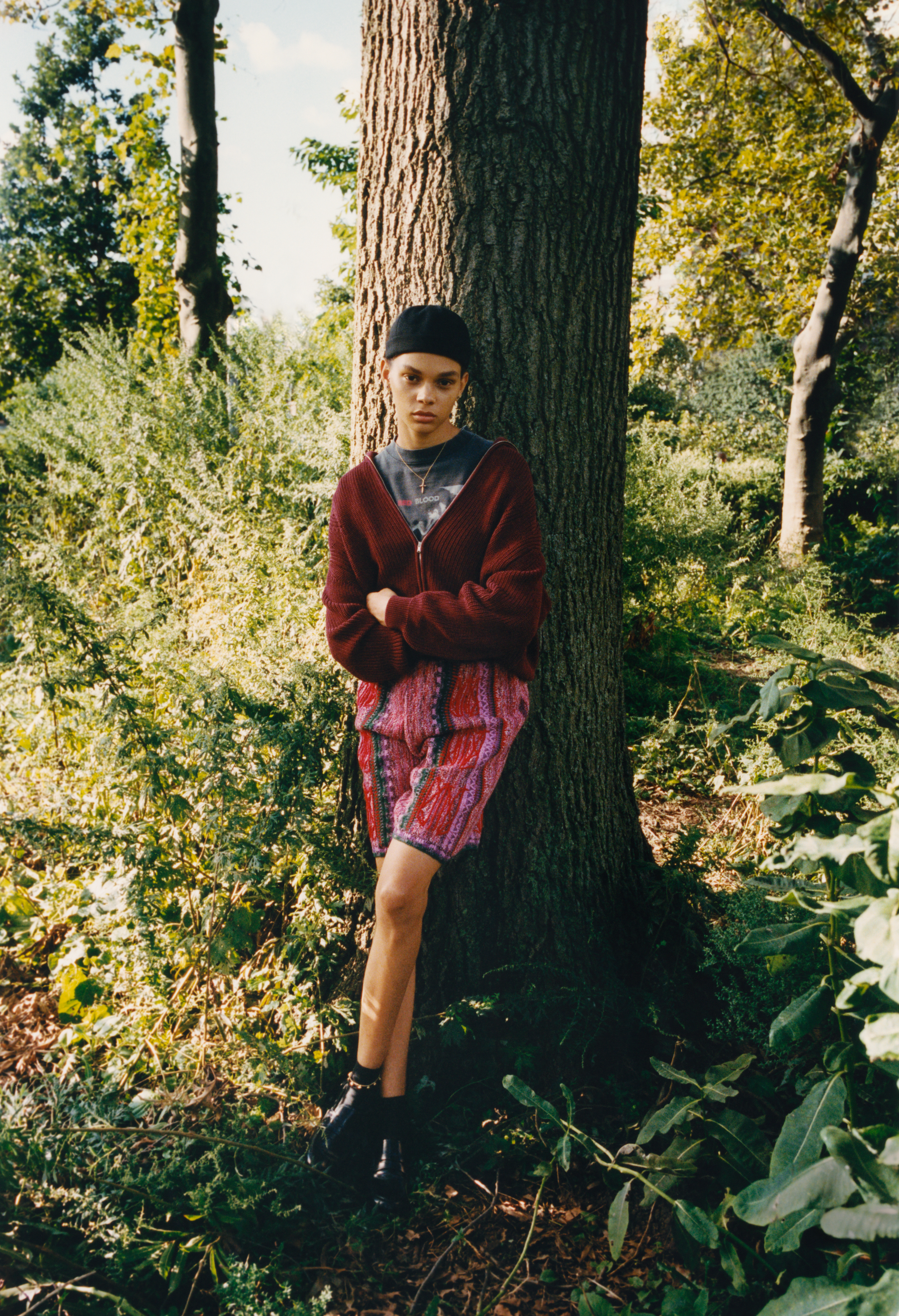 Sat beside him in that Garment District studio were people you don't usually associate with the Downtown, Dimes-going cliques that are so often the focus of conversations surrounding young New York fashion brands. "I was sitting with all these Eastern European ladies from Georgia or Latvia or Russia," — each of them an expert hand at knit and crochet. "We were this odd family. When everyone else was like at China Chalet, and I didn't know about it, that studio was my fashion community." And it still is in many respects. Though Vladimir's studio may have since shuttered, Conley decided to get the band back together after the crocheted pieces of his first collection became a runaway success. To this day, they continue to meet at various places around the city, hooks at the ready to develop new stitches for the next season.
Schmaltzy a story as it may sound, it speaks volumes of the openness at the heart of Judy Turner. Rather than lead with the exclusive, cooler-than-thou attitudes that so many emerging brands have done over the years, it presents a product range that offers a little something for everybody — irrespective of gender, age or style – while remaining resolutely contemporary. Conley sees it less as a Judy Turner particularity, more a reflection of the more expansive mindset of this generation of young American designers. "It's important to remember that America is a country and not just New York and LA, and I do believe a lot of young designers working right now embrace that. We all came from small towns, trying to make it in New York," he says. Conley grew up in Alabama, though you have to listen almost too closely to clock a hint of a Southern accent. "We came up at a time when there was a break from whatever glamour was before. Then, it was very much about 'the industry' and celebrity, and they really forgot to tell stories to people who might have not had the privilege to be part of these cities and experiences."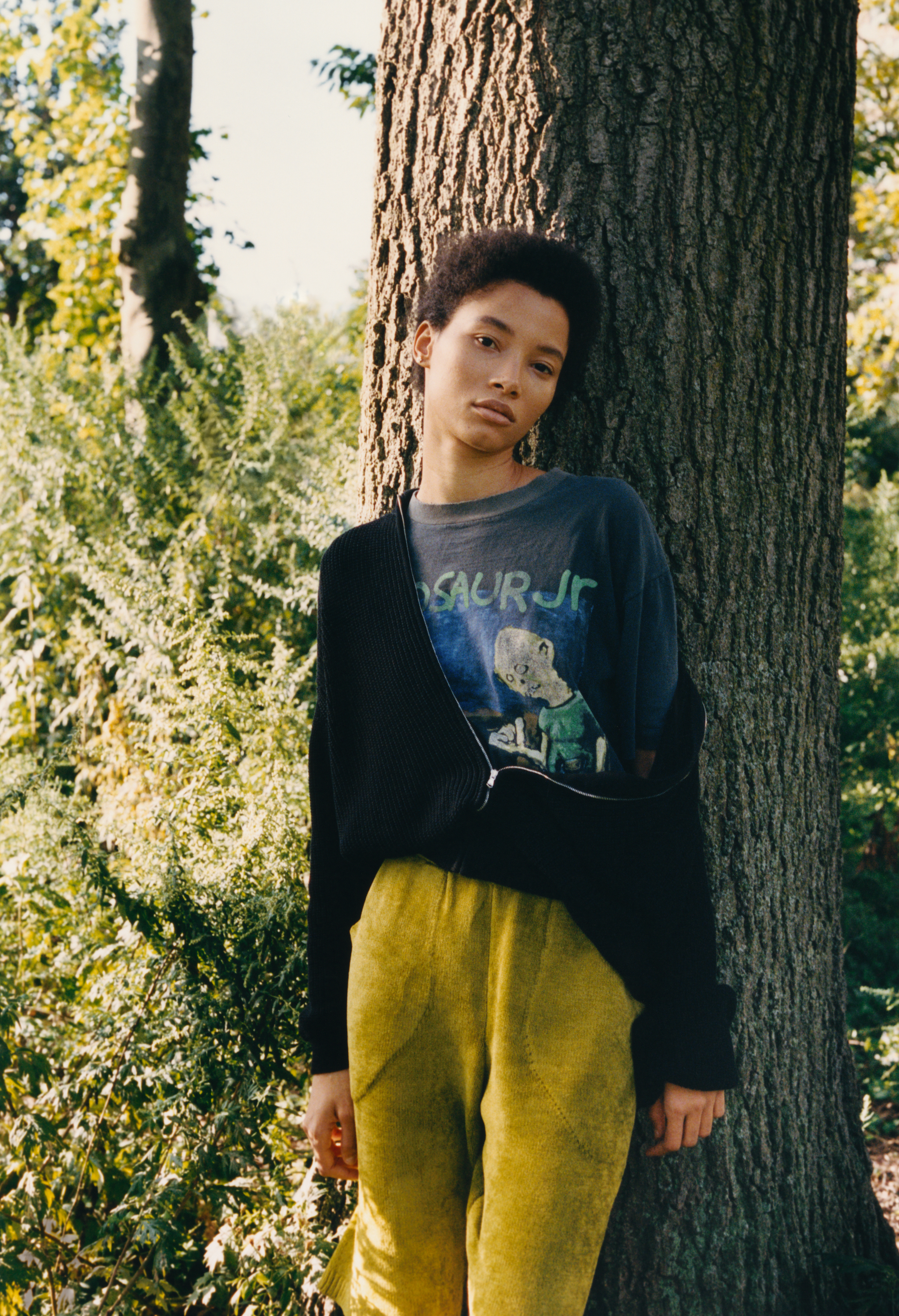 Times are hardly the rosiest for America right now – there's an ever-raging pandemic, rising unemployment, a strengthening of the far right, and bubbling social tensions ahead of a pivotal election taking place just after this issue goes to print. Even against all this, though, Conley maintains an indefatigable optimism. "Especially with what we're going through with this election, I have had to ground myself in the idea that no matter what happens, whether it's Trump or Biden, we are going to have Judy Turner. I think that's what's really cool about its fluidity, it shows that brands can be a tool to bring people together and hopefully heal divisions." As it's part-namesake Judy Garland famously sang, maybe there's somewhere over the rainbow after all.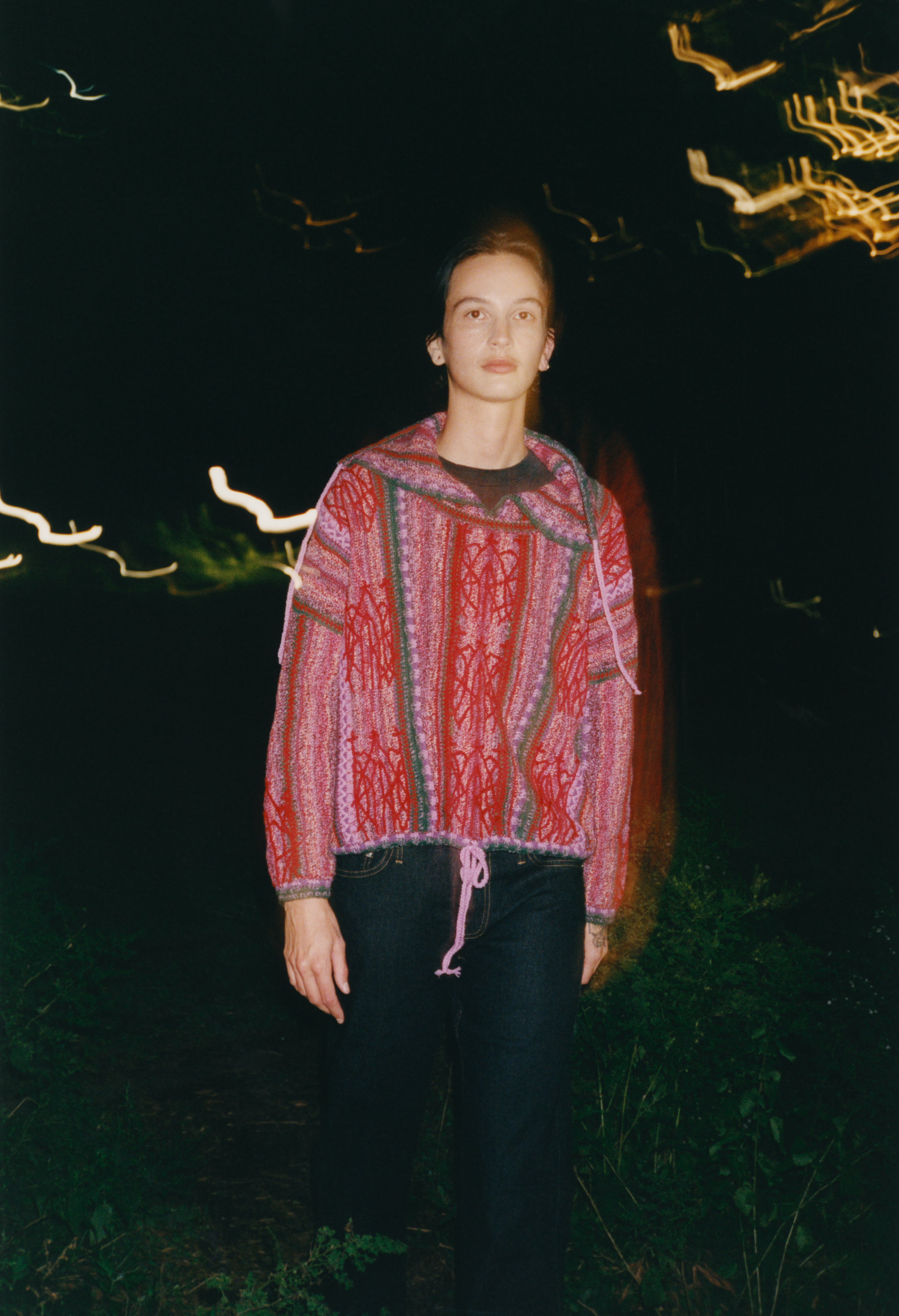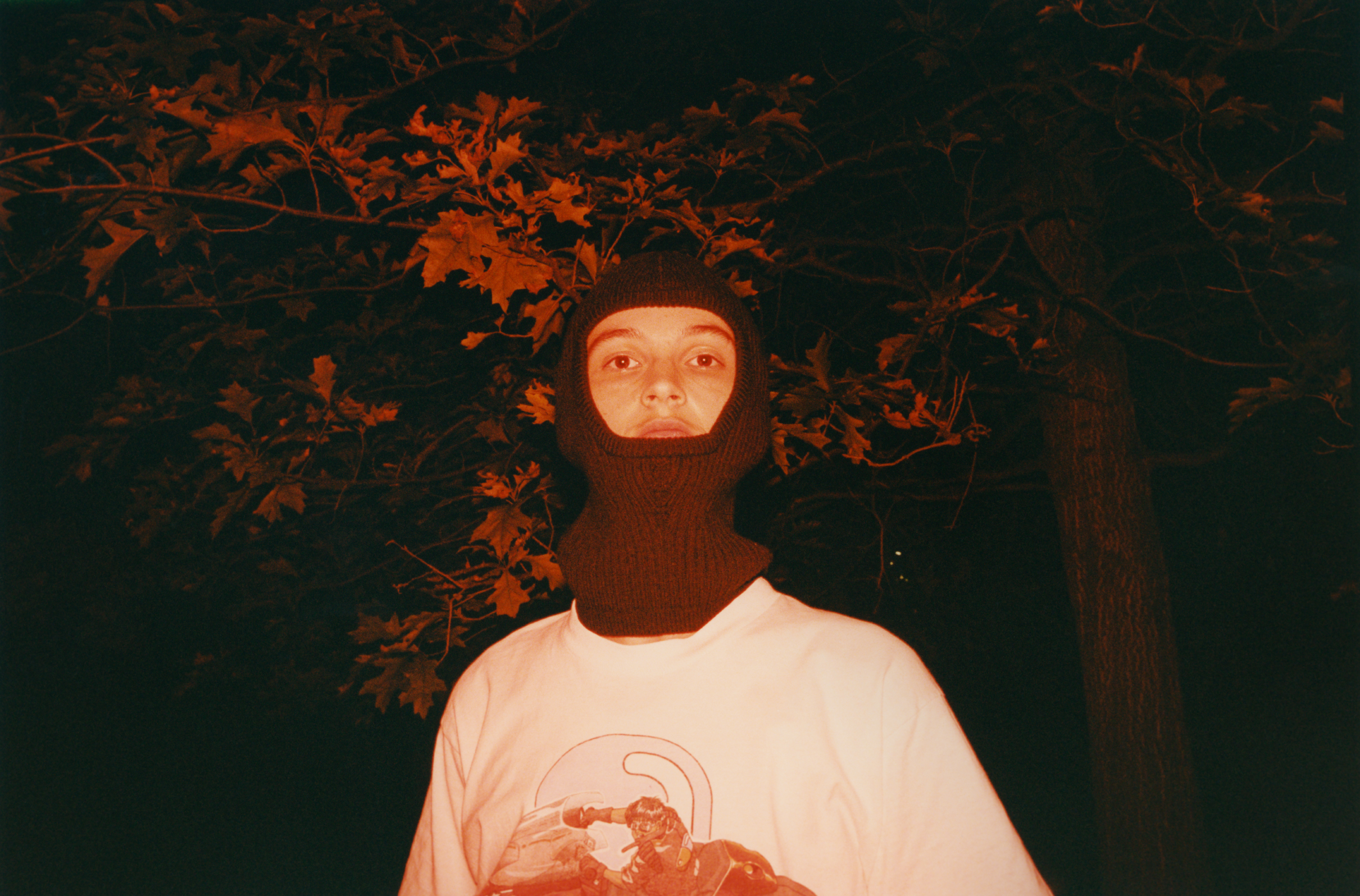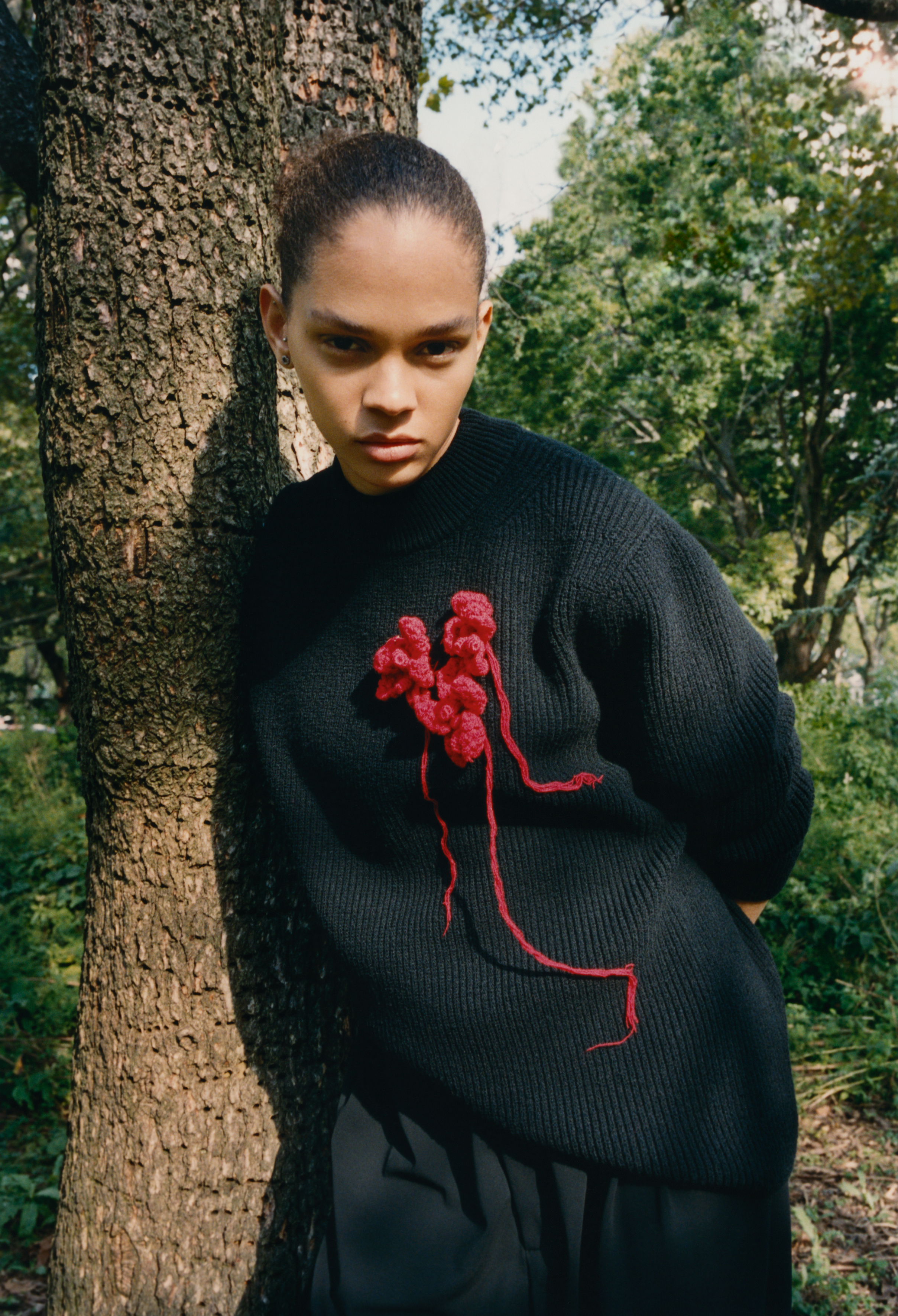 Credits
---
Photography Grace Ahlbom
Styling Matt Holmes
Hair Jonathan De Francesco at Streets using Oribe Hair Care.
Make-up Kiki Gifford at Streeters.
Photography assistance Julius Frazer.
Styling assistance Kate Nehra.
Tailor Carol Ai at Carol Ai Studio.
Production Blayke Kogan at AP Studio, Inc.
Production assistance Daniella Fumagalli.
Casting Samuel Ellis Scheinman for DMCASTING.
Models Hiandra Martinez and Lineisy Montero at Next. Juno Mitchell at NYM.