Dior's SS21 haute couture collection brings to life the ancient art of tarot
Who doesn't want to know the future right now? Maria Grazia Chiuri searches for answers in a new film.
Courtesy of Dior
Right now, you would be forgiven for feeling like we're living in an endless nightmare. Wakey, wakey — we are! So, it's little wonder that fashion designers across the world are going big on dreams as welcome diversions from reality. Dreams of having somewhere to get dressed up to go, dreams of a life without the daily onslaught of tragic news alerts. And it doesn't get dreamier than the Elysian fields of haute couture, the one-of-a-kind creations that require thousands of hours of handwork and ostensibly exist in a universe parallel to reality.
For her SS21 couture collection, Dior's creative director Maria Grazia Chiuri — like so many of us — turned to a more auspicious kind of dreaming, that of clairvoyance and superstition. In fact, her collection is inspired by tarot, the ancient art of understanding our lives through deeply coded symbols. In lieu of a show, the Roman designer collaborated with Italian filmmaker Matteo Garrone, the director responsible for 2019's Pinocchio remake, on a slightly eerie (and surprisingly homoerotic) short film, Le Château du Tarot, which brings to life the figures of tarot cards, each of them resplendent in Dior haute couture.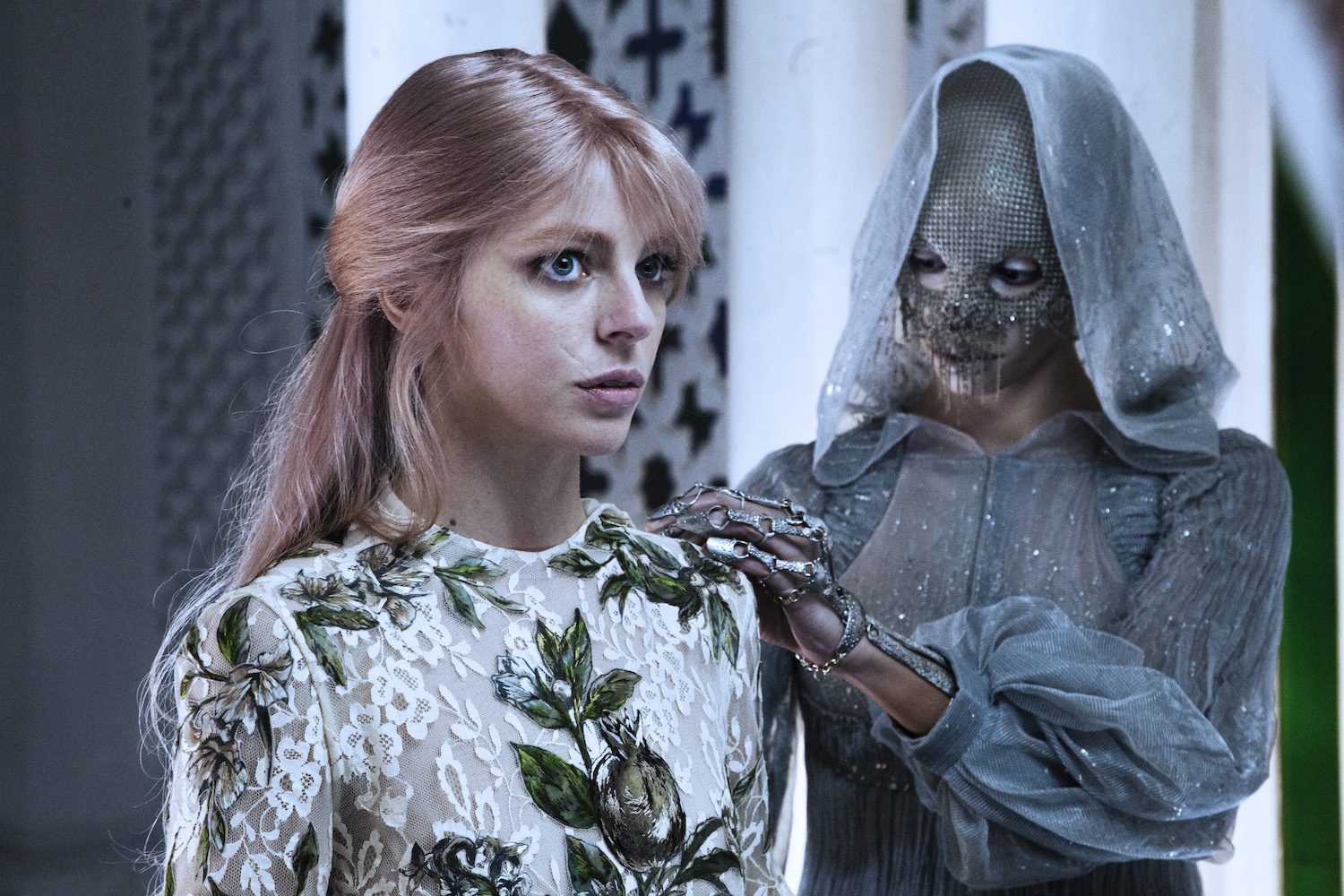 "I started to become interested in tarot when I joined Dior," Maria Grazia explained during a Zoom call, adding that she was more of a horoscope girl before joining the house in 2016 (she's an Aquarius, in case you were wondering). "Monsieur Dior was very fascinated by tarot and he used to go to the reader every week, probably because it was during the Second World War and he wanted to know more about his sister, who was in a concentration camp." In reverence to the house's founder, Maria Grazia looked to an intricate deck of tarot cards made for the Duke of Milan in the 15th century, bringing to life its symbols such as 'The High Priestess', 'the Empress', 'Justice', 'The Fool' and the 'The Hanging Man'. Hence why a sense of Medieval splendour permeated each look, whether it was bell-sleeved robes of hand-painted lace or golden velvet embroidered with the signs of the zodiac; star-spangled jacquards or intricate capes with feathers transformed into baroque embellishment. It must have taken metres upon metres of gauze and chiffon to create Maria Grazia's signature pleated Delphic gowns, this time made all the more special by smatterings of crystal beads. The sheer beauty of it all is enough to make even the most rational of sceptics believe in magic.
"I think we are very lost in our personal lives, and myths and magic can help us have hope for the future," Maria Grazia continued. "In this film and in the research, we decided to express the characters not as a stereotypical view of tarot, but more like a fairy-tale, in some way." At the heart of it is the traditional craftsmanship that haute couture ensures the survival of. Though shows may be on pause, and the handful of couture clients may not be able to travel to Paris for fittings, Dior is doing everything it can to keep its highly skilled petites mains in employment — as well as its customers perfectly attired. If the film feels like a slight departure from Maria Grazia's usual unwavering devotion to Dior's archive of whittled-waist Bar jackets and hourglass gowns, then it is simply because she wanted to create a dream of couture that could be enjoyed from the comfort (and safety) of our homes. "The language of a film is completely different to the language of the runway," she said. "The film is the best way to express the dream of couture, but not the best way to show the couture collection. You have to see it up close, in real life. Right now, the only option we have is to give the story and emotion." As well as the dream, it should be noted.