Lorde is releasing her first book
And she's called it "the perfect precursor" to her forthcoming album.
|
25 November 2020, 11:19am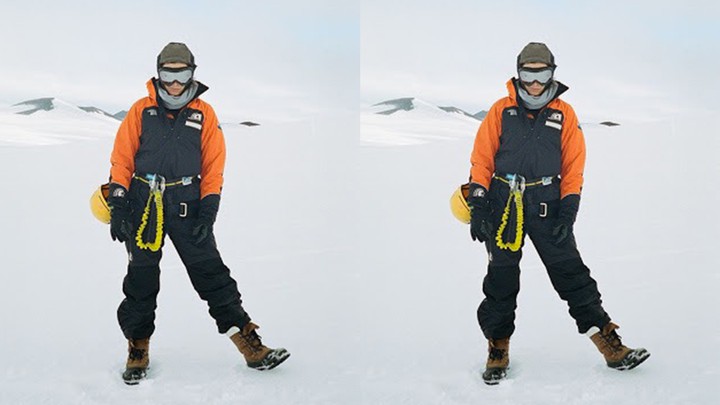 Every day we wake up, put on our silly little outfits, open up our silly little computers and google Lorde's name in search of any kind of good news from the elusive queen of our hearts. This year marked three years since the release of her second record Melodrama, which fully left us for dead, and we've since waited patiently for its follow-up. Well, after teasing her comeback earlier this summer -- something that's been delayed following the death of her beloved family dog -- she's announced that she's releasing a new book that chronicles a trip she took to Antarctica at the beginning of 2019. Not quite the album, but she promises that that's coming too.
Announced via one of her now-famous email newsletters, Lorde revealed that she was about to release Going South, a 100+ page photobook that captures the trip she took to Antarctica with Antarctica New Zealand and photographer Harriet Were.
"When I went to Antarctica, I hadn't yet started writing again after finishing Melodrama," Lorde wrote in her newsletter. "I realised after the trip that what my brain had been craving was a visit to an alternate realm. Albums live in their own realms in a way, and Antarctica really acted as this great white palette cleanser, a sort of celestial foyer I had to move through in order to start making the next thing."
Profits from the book, which you can pre-order on Lorde's site by clicking here, will be donated to Antarctica New Zealand so they can fund a postgraduate scholar to study the effects of climate change on the content. We stan an altruistic legend!
For those expecting album news, this is all Lorde said: "The book is a sort of perfect precursor to this album in an abstract way, and it's a cool little piece of the Lorde cinematic universe for you to own, if you'd like to." A 2021 slate released by her record label earlier this week said that we should expect new music by spring next year. Thank god for that. A book is brilliant, and we will accept any crumb of Lorde content we can get, but we truly can't function without the prospect of a new Lorde record in the next six months. We are saved!