Listen to AI-generated 'lost' songs from the 27 Club
An algorithm has created tracks by Amy Winehouse and Kurt Cobain to promote better mental health in the music industry.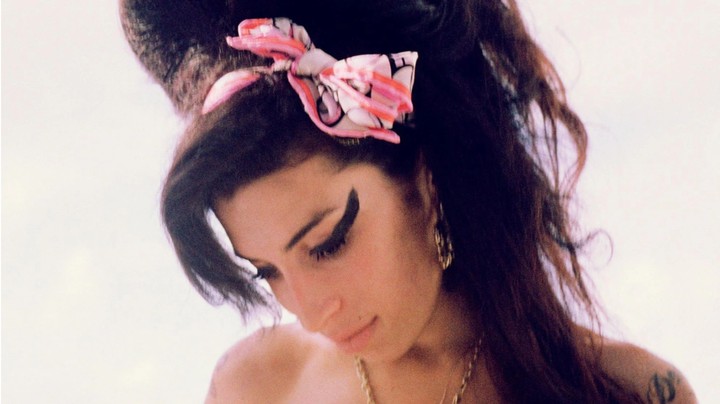 A new initiative meant to promote better mental health in the music industry has created a number of 'lost tracks' by musicians who died at the age of 27. Through using AI technology, the organisation Over The Bridge, has composed a number of 'new' songs from musicians who are part of the notorious 27 Club — a cultural phenomenon of great artists who passed away at this age — including Amy Winehouse, Kurt Cobain, Jimi Hendrix and Jim Morrison.
The result is Lost Tapes of the 27 Club, a compilation album of four-tracks that offers both a fascinating look into the far-reaching abilities of artificial intelligence technology, and a sad reminder of the great musicians the world lost when they were still incredibly young.
Created with an algorithm that isolates hooks, rhythms, melodies and lyrics, The Lost Tapes learnt from the music and generated a string of all-new, but thematically similar songs. An audio engineer took the AI-generated musical elements, the website explains, and used them to compose the album. Neat, eh!
But rather than further romanticise the 27 Club, Over The Bridge wants their playlist, which is available now on Spotify, to shine a light on poor mental health in the music industry, an issue which has long been ignored or trivialised. "As long as there's been popular music, musicians and crews have struggled with mental health at a rate far exceeding the general adult population," the initiative's website reads. "And this issue hasn't just been ignored. It's been romanticized."
Over The Bridge note that suicides are twice as high in the music industry as in the general population, and that 68% of musicians have experienced depression, according to one study. The compilation is also an insight into what's been lost to the mental health crisis and an homage to the music these creators might have made had they not passed away when they did.
"Because," Over The Bridge says, "even AI will never replace the real thing."
Listen to The Lost Tapes of the 27 Club here: