Adobe just dropped a David Bowie toolkit
The Adobe x Bowie collaboration gives fans the freedom to dig deep and play with their own self-expression on a digital canvas.
Ziggy Stardust was an androgynous rockstar from outer space. With a bright red mullet and a celestial gold circle painted on his forehead, for 18 months he was a saviour to the people of earth – shifting the cultural zeitgeist with his theatrical performances. Ziggy Stardust, of course, was the alter-ego of late music legend David Bowie; a man whose career and artistry blew apart any prior conception of what self-expression could, and should, look like.
To mark the 50th anniversary of the record that birthed this persona – 1972's critically acclaimed The Rise and Fall of Ziggy Stardust and the Spiders From Mars – Adobe has released a new range of David Bowie-inspired digital tools, to help fans explore their own creative identities. "He was an advocate for limitless ambition and his love of the other-worldly encouraged people to break through creative boundaries," says Simon Morris, VP of Marketing, EMEA and APAC at Adobe. "If the tools can inspire the next generation of creatives to go on the same journey of self-discovery as Bowie, and to harness his creative process, then think of the many fantastic stories they'll feel empowered to tell."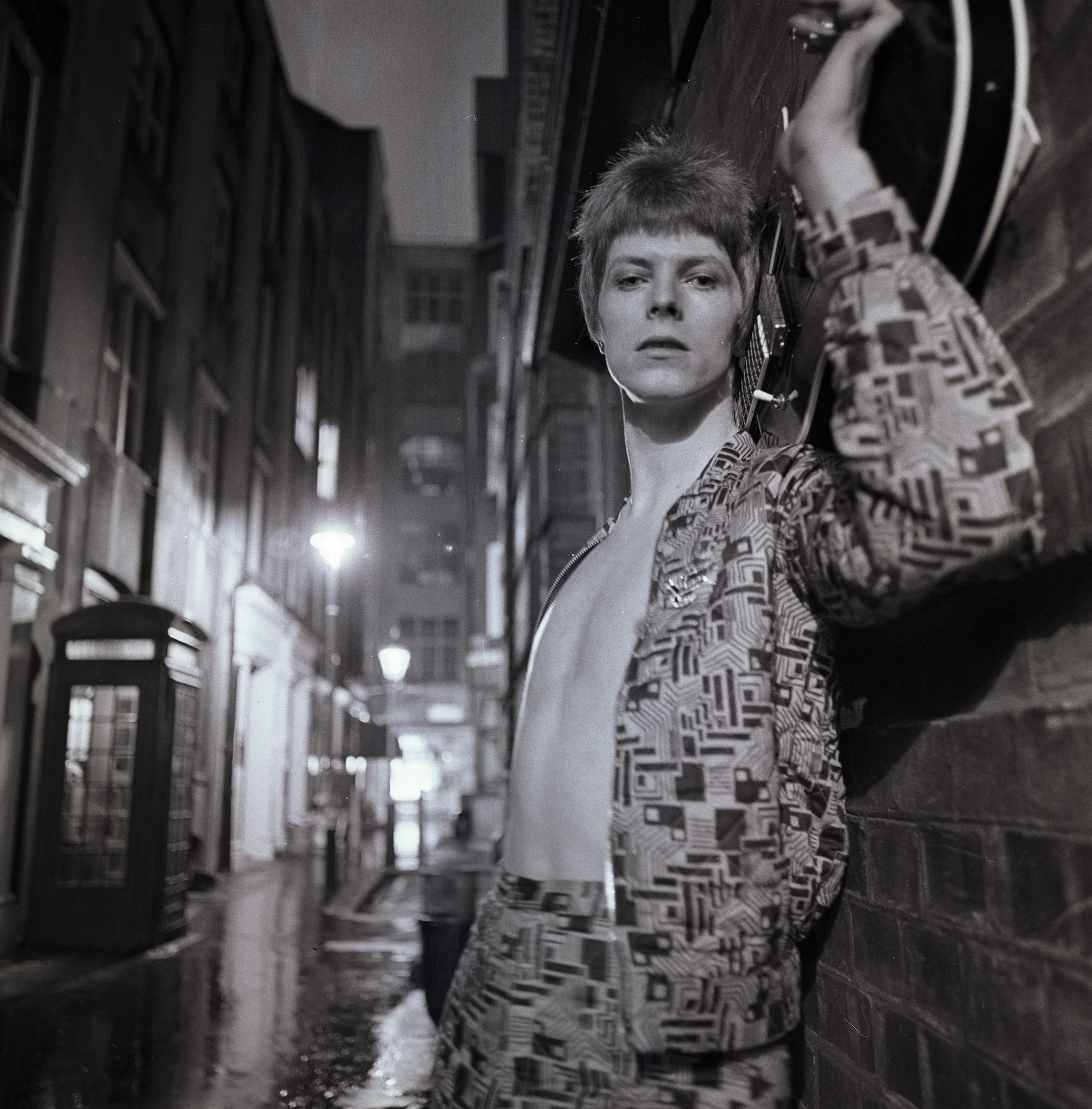 The toolkit has been created in partnership with Bowie 75, the official campaign celebrating 75 years since the birth of an artist who spent his life encouraging people to proudly be whoever they want – a sentiment i-D can very much get behind. And while Ziggy Stardust wasn't Bowie's only alterego – fans will also be familiar with the Thin White Duke, Aladdin Sane, Halloween Jack and even the Blind Prophet – it was without a doubt the era that elevated him to avant-garde status. You'll find elements of Ziggy's aesthetic right across the kit, with Adobe makeup brushes named after the record's biggest hits; textures sampling fabrics and patterns from his most famous outfits; graphic backgrounds inspired by archive tour posters and album artwork; and stickers referencing his iconography.
The ability to make art is inherent; the potential lies within us all. This is something David explored further in interviews, during which he imparted essential advice to those hoping to unlock their unrealised talent. "If you feel safe in the area that you're working in, you're not working in the right area," he once said. "Always go a little further into the water than you feel you're capable of being in. Go a little bit out of your depth and when you don't feel that your feet are quite touching the bottom, you're just about in the right place to do something exciting." In other words: push yourself out of your comfort zone and express yourself fully.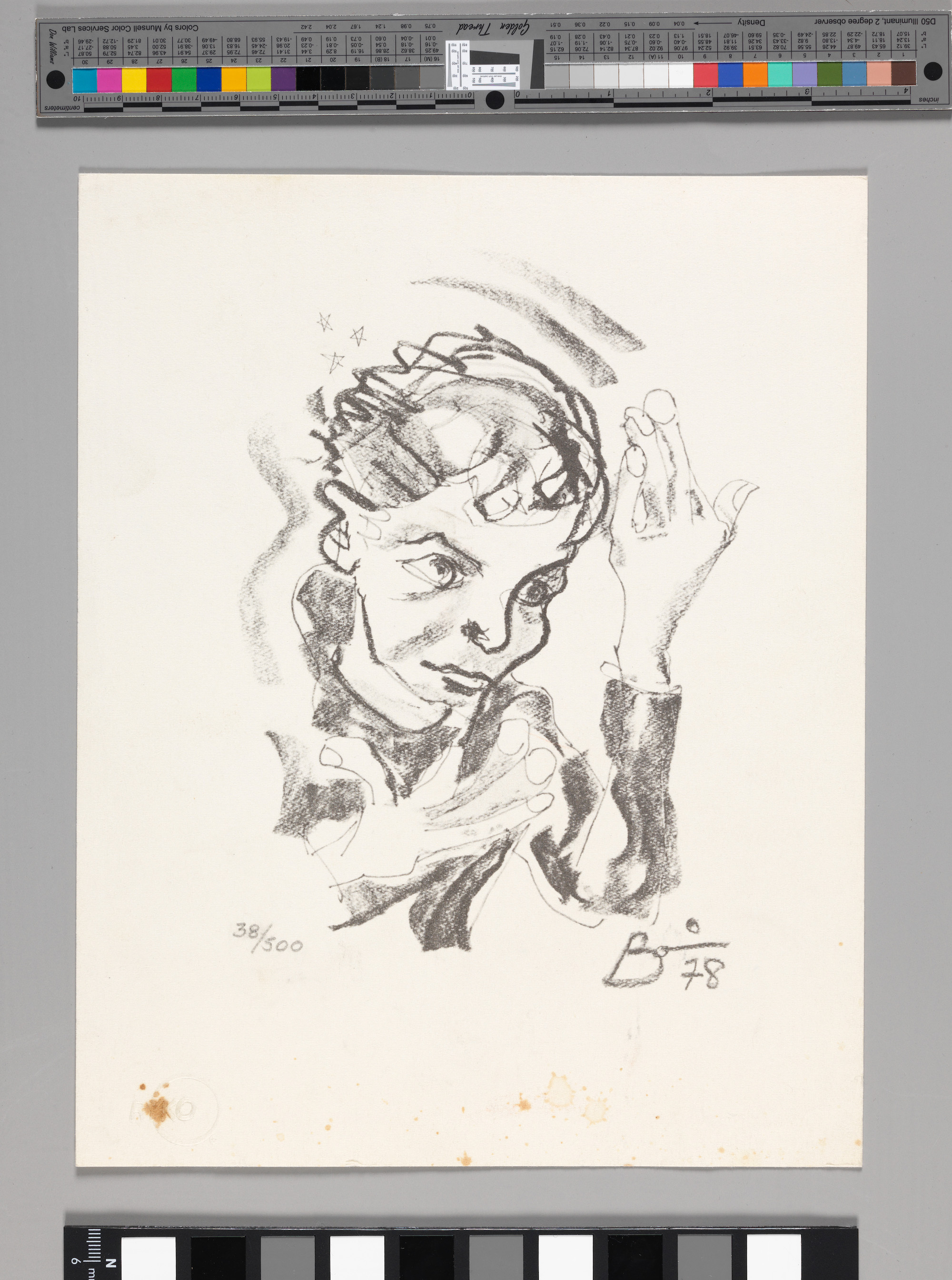 With access to digital versions of the artistic tools inspired by those he worked with, today we've been blessed with the ability to tap into Bowie's creativity. While he used his own body as a canvas, the Adobe x Bowie tools give fans the freedom to dig deep and play with their own self-expression on a digital canvas of their own. For those in search of further inspiration, i-D will be going behind the scenes with a series of emerging creators as they collaborate with Adobe to showcase their artistry using the new toolkit – documenting them as they share their creative process in a D-i-Y video.
The first talent we called on is Glasgow's inimitable Lawrence Chaney, who you might recognise as the purple-haired season two winner of RuPaul's Drag Race UK. "Adobe challenged me to create my very own alter ego inspired by David Bowie's legendary Ziggy Stardust!" the justifiably self-proclaimed Scottish Drag Royalty tells us. "They were known for their alter egos, and babes so am I! Drag, for me, is ALL about utilising your own creativity and transforming into someone else. And using Adobe photoshop is just another element to this transformation." The story behind their final Ziggy look? "If Betty Boop or a retro Barbie doll walked an Alexander McQueen runway." Iconic.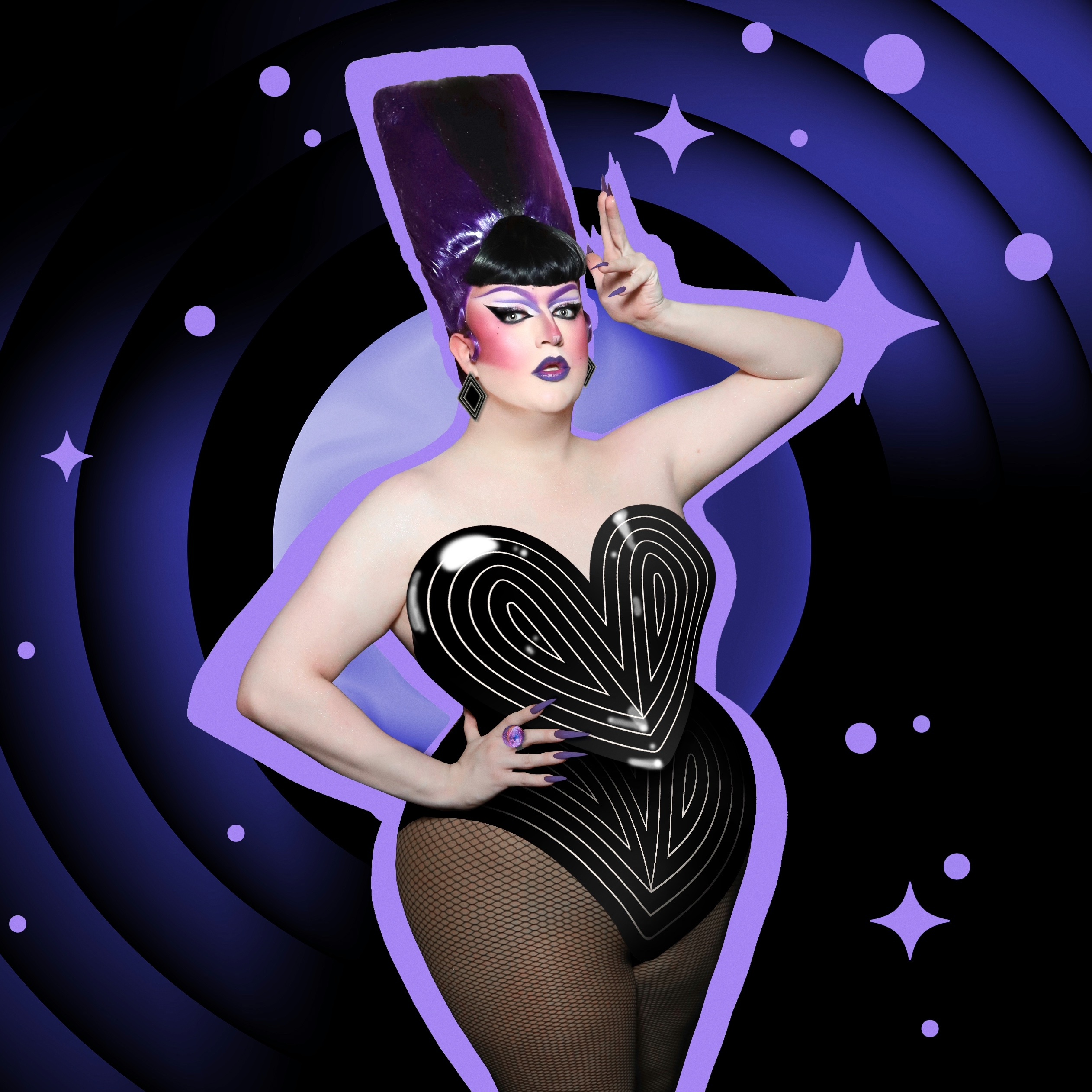 Check back in with i-D soon, to discover what your other favourite new creatives have done with the tools at their disposal. Until then, channel Bowie and delve inwards as you explore your own identity and embrace reinvention through art.
Read more about the Adobe x Bowie toolkit and try it for yourself, here.
Credits
---
Images courtesy of The David Bowie Archive