The complex phenomenon of Boy Love dramas
The viral East Asian films center queer love stories in countries that can be less than accepting of LGBTQ+ people.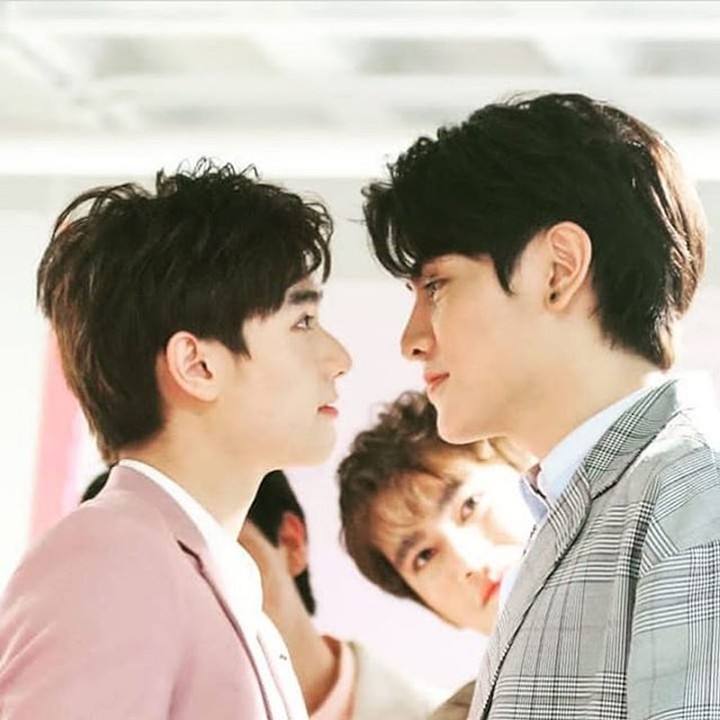 Still from 2moons2.
Romantic, dreamy and sometimes steamy, Boy Love dramas are in a lane of their own. A somewhat "taboo" category of romance in the countries where they're made, these series provide the only real LGBTQ+ representation in East Asian entertainment, but they've managed to amass enthusiastic fans around the world.
BL, short for Boy Love, is a phenomenon of Asian dramas that originates from Yaoi, a Japanese term referring to manga depicting homoerotic romances between men. The term was coined by two women manga artists, Yasuko Sakata and Akiko Hatsu, associated with the historic Year 24 Group that revolutionized "shojo manga," and are known for their examination of radical issues in addition to their exploration of sexuality and gender.
The controversial genre was introduced in the 80s, mainly created for an audience of teenage girls, but the term has since evolved to refer to any fictional media that depicts romantic relationships between men. Fan fiction, anime, webtoons and now, Boy Love dramas, have become increasingly popular among a diverse audience worldwide. Thailand and Taiwan, the leading producers of these films, will release over 80 BL series in 2020 alone.
It may come as a surprise that East Asian countries have a booming television and film industry that highlights queer content, since historically speaking, these countries are not the most accepting of LGBTQ+ people. While Taiwan is known as one of the more progressive countries in Asia, having legalized same-sex marriage, the same can't be said for Thailand -- and LGBTQ+ people in both countries still face discrimination. South Korea lacks anti-discrimination laws, and this year, as reported by Human Rights Watch, LGBTQ+ people experienced increased threats of violence linked to the spread of Covid-19.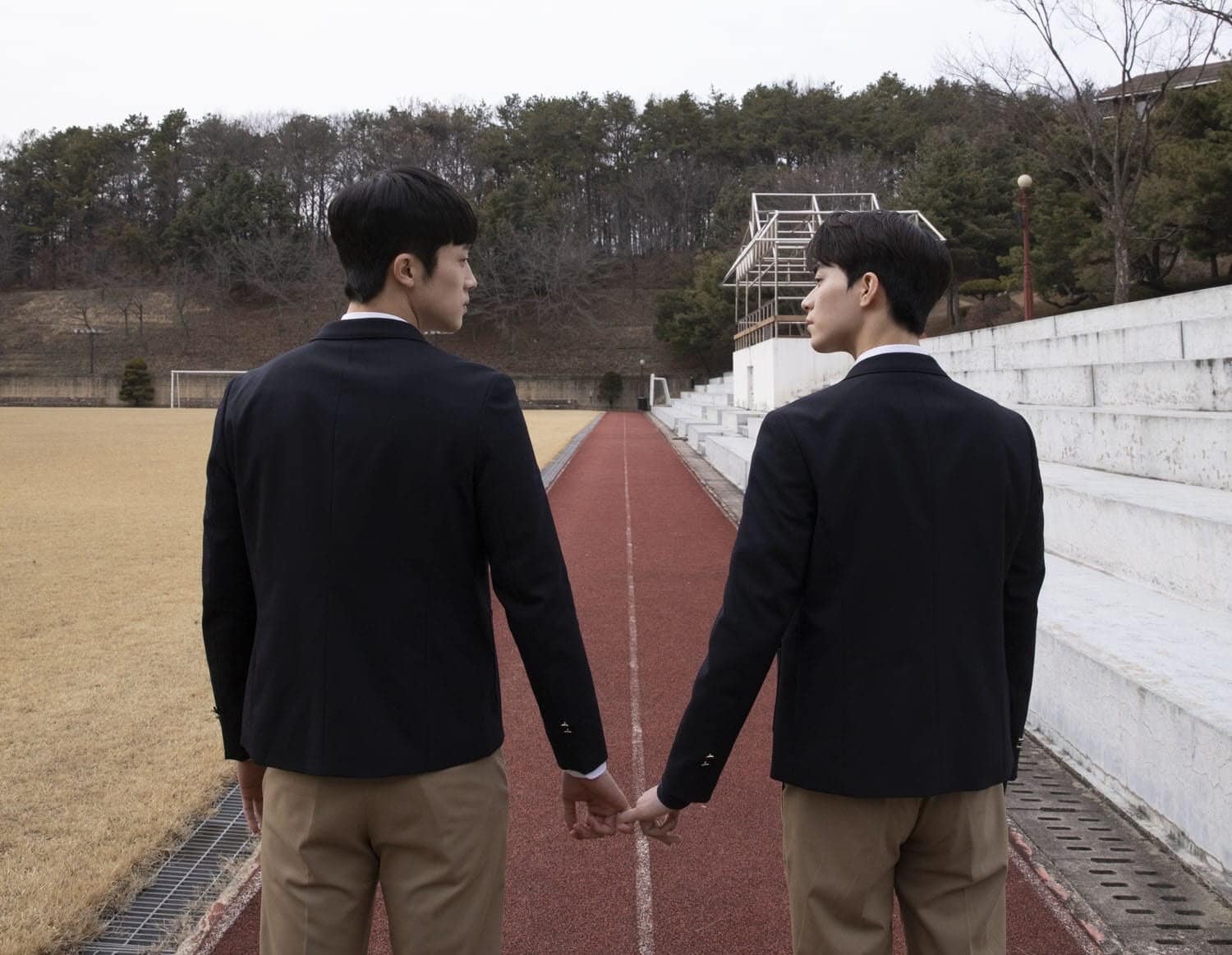 Where Your Eyes Linger, a queer web drama released on Viki on May 23, is considered by many as South Korea's first BL drama. The bite-sized series, which spans eight episodes, centers the life of a young chaebol heir and his close relationship with his bodyguard.

Though there have been K-dramas that explore queer relationships on a smaller scale (Itaewon Class' main character is trans; Love Alarm, Cheese in the Trap and At Eighteen tell queer stories), and films like In Between Seasons , Method and Long Time No See, the latter of which was produced by an LGBTQ+ film studio in Korea, fall under the BL category -- they never reached mainstream success. Even though Where Your Eyes Linger hasn't been given the same media attention and promotion that a Korean drama would normally receive, fans around the world are obsessed with the series.
"I finished each episode wishing it was longer. For the length of time, they did a great job…" Kyla, a 22-year-old American student, tells i-D. "Hopefully, it'll open doors for a full length series." Evelyn, a 20-year-old student from the UK who makes BL reaction videos on YouTube, also hopes this leads to the production of more BL films. "I know that Korea is a lot more conservative, so it's unlikely to happen in the near future," she says, "but I hope they realize the popularity of this drama and become more accepting of it all."
According to Thai BL director Aam Anusorn, who is responsible for popular titles like 2moons2 and Present Perfect, the fanbase for BL is typically straight women, who like the dramas because they see a "sensitive" side of men that is not present in their everyday lives. But as a queer director who makes Boy Love dramas, Aam doesn't intentionally try to cater to this audience. "I think we need to be true and honest with the audience. BL are just the same as romantic comedy," he says. "When I made these BL movies, my brain or my process never thought of it as gay film, I just believe that I'm making a love story, a romantic story and that's all."
Aam is an outlier in the industry, telling stories that are based on his own personal experience and that of the LGBTQ+ community in Thailand. "I make what I want to make. I just tell the story that's happening to my life, I just pick little things and put it into my series," he explains. "Most of the people that watch my art think my art is kind of different because of the way I direct. It's not like other BL series you'll see."
Though his films provide much-needed representation on screen, Aam experiences homophobia from crews he works with on set, so for him, there's still a long way to go for LGBTQ+ rights in his country. At the end of the day, he says, Thailand's entertainment industry is well off because of BL dramas, and he thinks BL series could become a sort of soft power in the way that K-pop is for South Korea -- despite the fact that their society isn't as open or accepting. Aam is currently working on a documentary meant to delve deeper into the East Asian film industry, featuring popular BL actors like Bright and Metawin, the couple from the Thai hit 2gether: The Series, based on the novel by JittiRain.
Fans of BL dramas promote their favorite "ships" on social media and run stan accounts on Twitter, Reddit and Tumblr. YouTube users make reaction videos to newly released series and episodes. However, even BL's most dedicated fans recognize the problematic nature of some of the films, and discuss the complexities of the content online.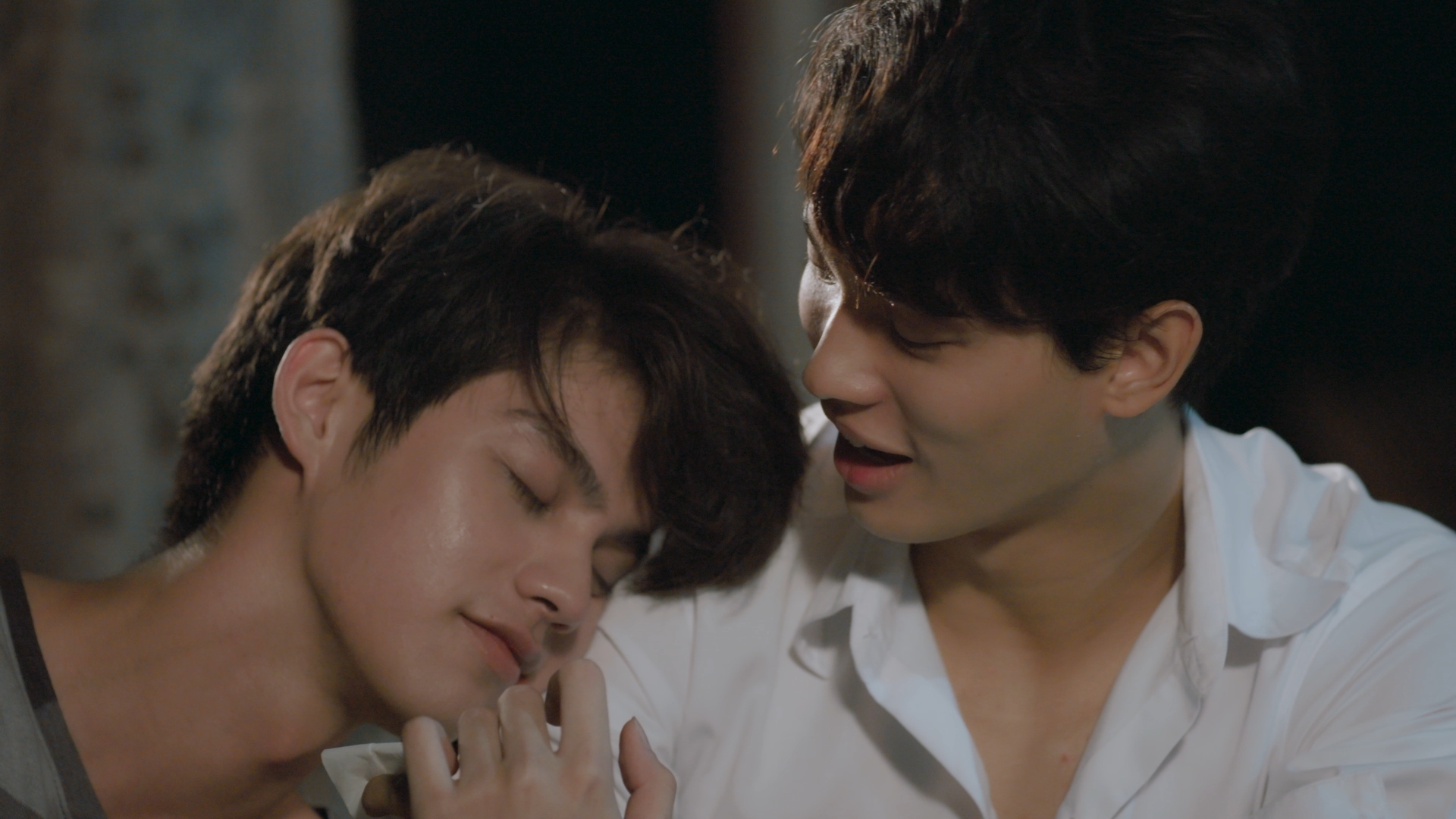 "There's unfortunately a group of people who fetishize homosexuality," Destiny, a 21-year-old barista from the Netherlands, tells i-D of the BL fanbase. But Destiny, like many other fans, watches the films because she loves East Asian dramas. "Roping attractive men to play BL roles has always been a good formula for these dramas," says Rin, a 23-year-old from the Philippines. "They get instant popularity because of their looks... despite the [sometimes] awkward acting." Still, Rin believes these films help draw attention to societal inequalities in East Asia, and ultimately advocate for increased LGBTQ+ representation. Her favorite BL film is Until We Meet Again, a Thai drama where they hired queer people to play queer roles -- which unfortunately isn't common practice across the genre.
For some fans, the films have helped them accept aspects of their own sexuality or identity. "It's allowed me to open up a part of myself that I thought I had to hide because people didn't understand it," Ashley, a 26-year-old operations manager from the US, tells i-D. Aam's 2Moons2 inspired her to start making reaction videos. Alyx, who runs another popular BL reaction channel, tells i-D that the dramas help him feel represented and a part of the LGBTQ+ community. The positive online community dedicated to BL films puts "emphasis on acceptance and open-mindedness with everyone so a lot of people feel included and supported," says Bianca, a 23-year-old nurse.
Boy Love dramas have become a phenomenon -- growing from a revolutionary, sexually-liberating niche manga in Japan to a widely-appreciated art form across different artistic platforms and countries. While these dramas certainly have a long way to go to be truly representative of LGBTQ+ people, their centering of queer narratives is a step forward in East Asian countries where queerness is embraced more so on the screens -- than in the streets.