Skepta's mum reflects on his early days making music
Ify Adenuga's forthcoming memoir 'Endless Fortune' tracks her life from immigrant to mother of some of the UK's most successful creatives. In this extract she remembers her eldest son being "Tupac crazy" in the mid-90s.
|
28 September 2020, 9:35am
Ify and Junior (Skepta) Adenuga
Ify Adenuga clearly did something right. All four of her children — Joseph Junior (Skepta), Jamie (JME), Julie and Jason — have ended up incredibly successful in their respective creative scenes. Her first book Endless Fortune is the story of Ify's fascinating life and the beginnings of theirs, providing an interesting insight into one of the UK music scenes most prolific families.
As she moves from Lagos to her parent's home state in eastern Nigeria during the civil war of the 60s, it tracks Ify's coming-of-age before she relocates to London in 1980, an immigrant and a student far from home. After meeting her future husband Joseph Senior down the local bingo club, they start a family of their own while continually striving to further their own education. Examining the experience of and the difficulties surrounding immigration from a very personal perspective, as well as the stark cultural differences between Lagos and London, this is a story of coming to thrive in a new country.
"My overall objective here is two-fold," Ify says of her debut publication. "First, to inform both my children and subsequent grandchildren about my life growing up and how different it is to theirs — an opportunity I missed with my own parents. Second of all, to recognise and appreciate all diasporas, regardless of where they call home."
The excerpt below starts when the Adenuga family return home from an extended trip to Nigeria. Their estate in Tottenham is changing, becoming more volatile and a young Skepta (Joseph Junior) learns to navigate it while finding his feet in music...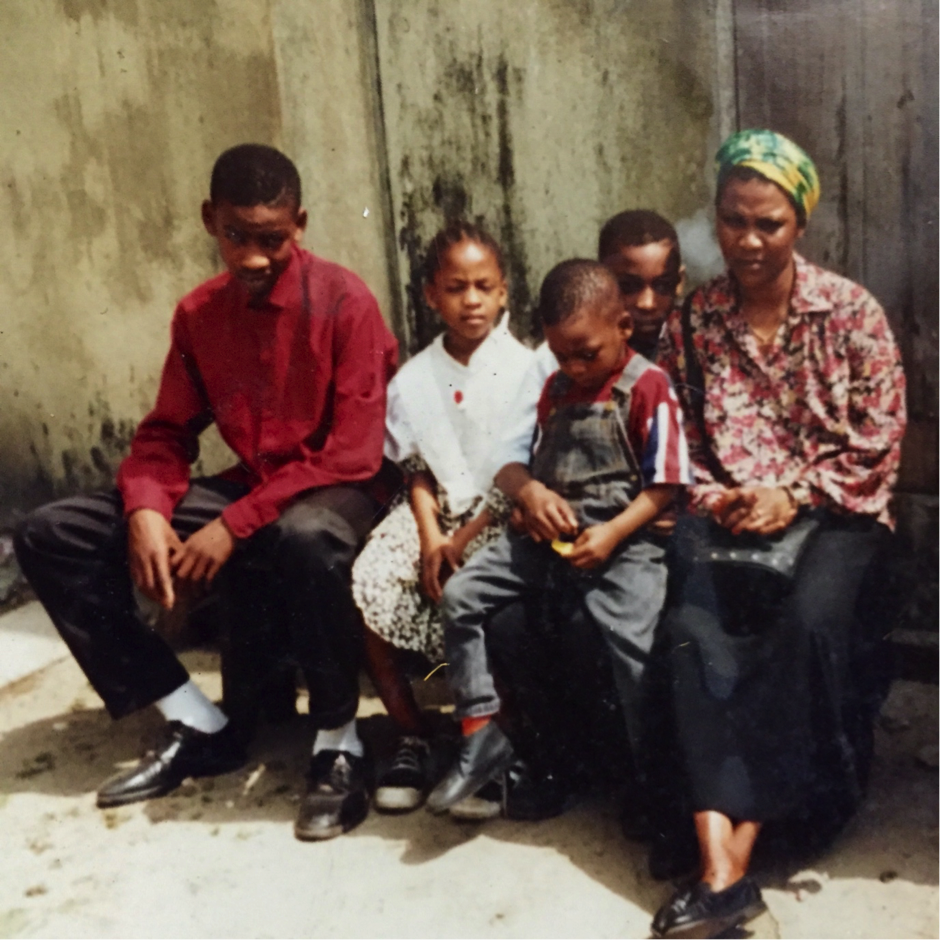 By the time we were ready to return to England, the children had met all their cousins, grandparents and extended relatives in Nigeria. They also enjoyed the unusual atmosphere in the different eateries like Suya spots in the bustling rowdy streets of Lagos. Come the morning my family was returning to the UK, the children said their tear-jerking goodbyes as we left in a chartered taxi for the airport.
By the time we got back, our estate had changed a little. There were stories about youths causing mayhem and these were again discussed at the following estate association meetings. We decided to form a youth wing of the association and Junior was appointed as the chair. With the completion of the final housing phase, new families, mostly bilingual, were moved into the blocks and their children needed to assimilate and mix with the existing estate's youths. I was beginning to get complaints as chair from many parents that some children were not keeping to playing in the designated pen but instead vandalising cars and flower hedges around the estate. This was also becoming a big concern for both the Housing Association and the council. It was decided that we would get CCTVs to improve our neighbourhood watch around the estate for everyone's peace of mind.
Most of the young people deemed troublesome were Junior and Jamie's peers, which was a big concern for Joe and I. Junior in particular would have his friends converge at my front porch spending hours chatting at the top of their voices and sometimes I would be with them in my living room as they played and listened to music just to keep them out of public sight. The youths were predominantly Black Africans, Caribbean and Indian as well as some white kids too. By now Junior was turning into a full-blown rap music enthusiastic. By mid-90s he was Tupac crazy. He began to wear bandanas on his head and sing his lyrics morning, noon and night. He would disappear all evening and when I asked where he'd been upon return, he told me he was DOING MUSIC with friends. That bothered me. Since the Edmonton arrest matter I was concerned about how Joe would react to the excuse that meant we had no idea where he was.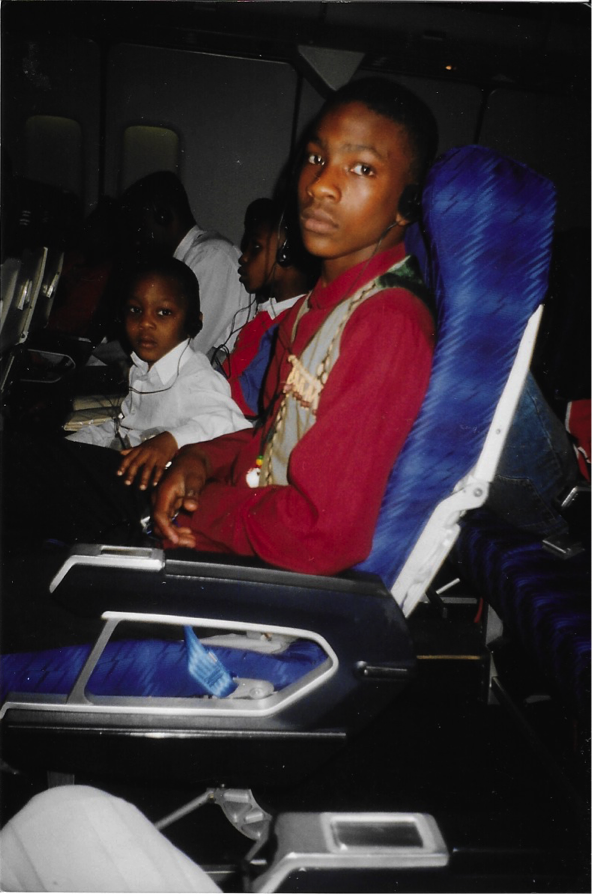 That we were not happy about his new calling was an understatement, especially as we still saw him hanging out with the boys we had cautioned him to stay away from. And the fact that both Joe and I were away all day at work and college wasn't helping matters. Junior carried his vinyl record bag about with him and played music all day long in the house when he wasn't disappearing for the day. Until he started to ask me for lifts, to drop and pick him up from wherever he was doing his music. By now Junior was nearly six feet tall. 'Mum, please could you drive me to the high road? Please, Mum.'
And as much as I was helping him out, I was petrified as to how I'd explain it to Joe should he find out. Tottenham by this time was rife with youth crime in the 90s and into the millennium. Joe and I rushed to Tottenham High Road once, following a stabbing near Northumberland Park School behind the north London social services (now Spurs ground). 'People got stabbed on the high road and the police are there. I saw Junior out there too,' a little child came running into my house to tell me. Joe and I jumped into the car and headed for the spot on the high road.
'Junior won't kill me; Nnadim won't kill me o,' I kept voicing aloud, like Mama in those days, as we drove into the high road. We quickly parked a few yards away from the crowd. Joe, who'd been quiet since we left, opened his door, slammed it and began briskly walking to the other side of the road. He wasn't involved in the incident, but he got grounded all the same.
We didn't need a rocket scientist to tell us what the impact of both of us at college was having on the children especially as their interests in music grew. It was one of the toughest times raising them and what a catch-22 it was when we both still loved and played music in the house, bought musical instruments as presents for the children and then turned round to tell them off about playing loud music for fear of upsetting the neighbours. Already many of these neighbours were now almost writing Junior off as the ringleader of the boisterously troublesome kids in the estate. And this was causing arguments at home between Joe and I as I continued to drive Junior to industrial and rundown estates as well as fenced off commercial venues to do his music with his mates.
Endless Fortune by Ify Adenuga, co-published by Boy Better Know and OWN IT!, is out 15 October 2020. Pre-order your copy here