Check out unseen David Bowie photographs in this new exhibition
Taken by the late musical icon's best friend.
|
23 September 2020, 10:30am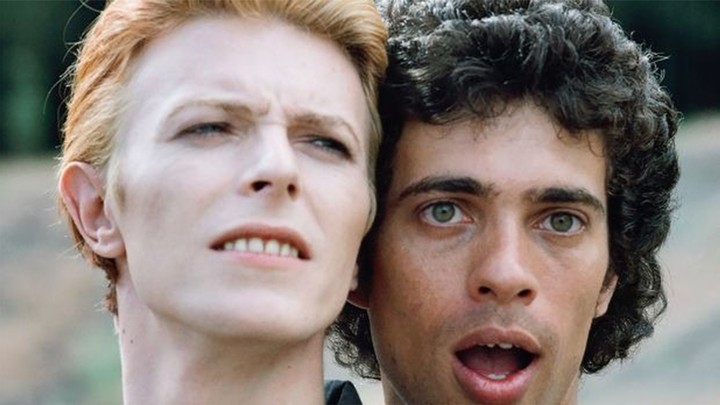 The photographer Geoff MacCormack has known David Bowie since their school years. Back when the legendary performer was still roaming around South London as a kid, the two would spend a lot of their time together. As they both grew up, Bowie became, well, Bowie, and Geoff came on board as a dancer-slash-singer-slash-percussionist from 1973 onwards, when the musician called him up at his old job in advertising and asked if he fancied an adventure. From that point on, Geoff followed Bowie with his camera, and pictures from behind the scenes of those days in the spotlight are now about to be displayed for the first time.
In an exhibition scheduled to start next month (Rona-dependent), 60 of these photographs will be put on show at the Brighton Museum & Art Gallery on England's south coast. The tight-knit relationship between MacCormack and Bowie has given him unprecedented access into the private world of an international pop culture juggernaut — he's widely considered one of the people who knew Bowie best.
The pictures that are expected to be displayed were shot from 1973 — when that aforementioned tour began — until 1976, and include never-before-seen shots of the set of The Man Who Fell to Earth, a journey on the Trans-Siberian Express and more.
The exhibition, titled Rock 'n' Roll With Me: Bowie/MacCormack 1973-76, will run from 16 October through to 6 June 2020. So even if the pandemic scuppers your plans, you'll have plenty of time to see these special photos from a key moment in cultural history. You can head here to find out more.