This short film is an ode to queer nightlife in pre-lockdown London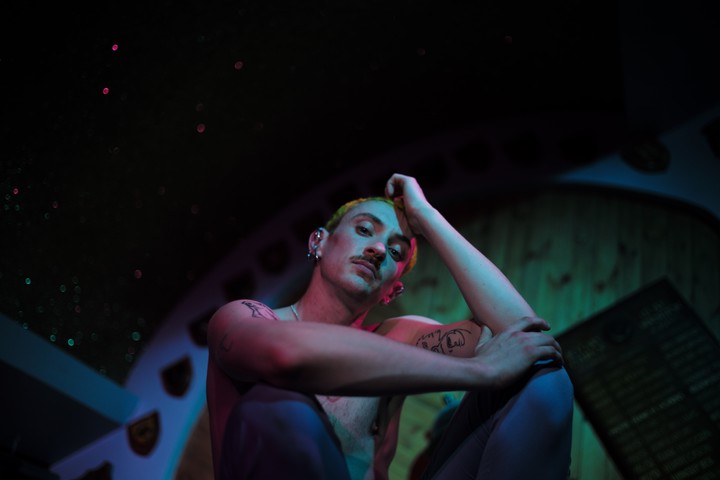 All images by Tristan Bejawn
It's no secret that we're all missing nights out right now. What we wouldn't give for an ice cold £8 pint sloshed over our shoes in an overcrowded smoking area, honestly. With lockdown still on for the foreseeable, balmy summer evenings in pubs and early morning wanders home at sunrise are off the cards. Accidentally running into early morning commuters? Well that's just a pipe dream right now.
That long lost feeling of freedom and energy, the kind you only get on the dancefloor, is the subject of a new short film. OPEN TILL LATE, direct by raygun and created in collaboration with director Robbie Kilgour and dance artist Simon Donnellon, is a moving (and now, unexpectedly nostalgic) celebration of the queer clubbing scene in London. "It took me some time to realise how imperative it was to have a space to be free and creative as a young LGBT+ person," Simon explains. "Dance training is on the surface very open to queerness, but classical work still hasn't really stepped outside the binary. Coming from a conservatoire background it wasn't until I started choreographing and really putting myself in queer spaces that I really understood how important my own queerness was and that having a space to express that should be a right not a privilege."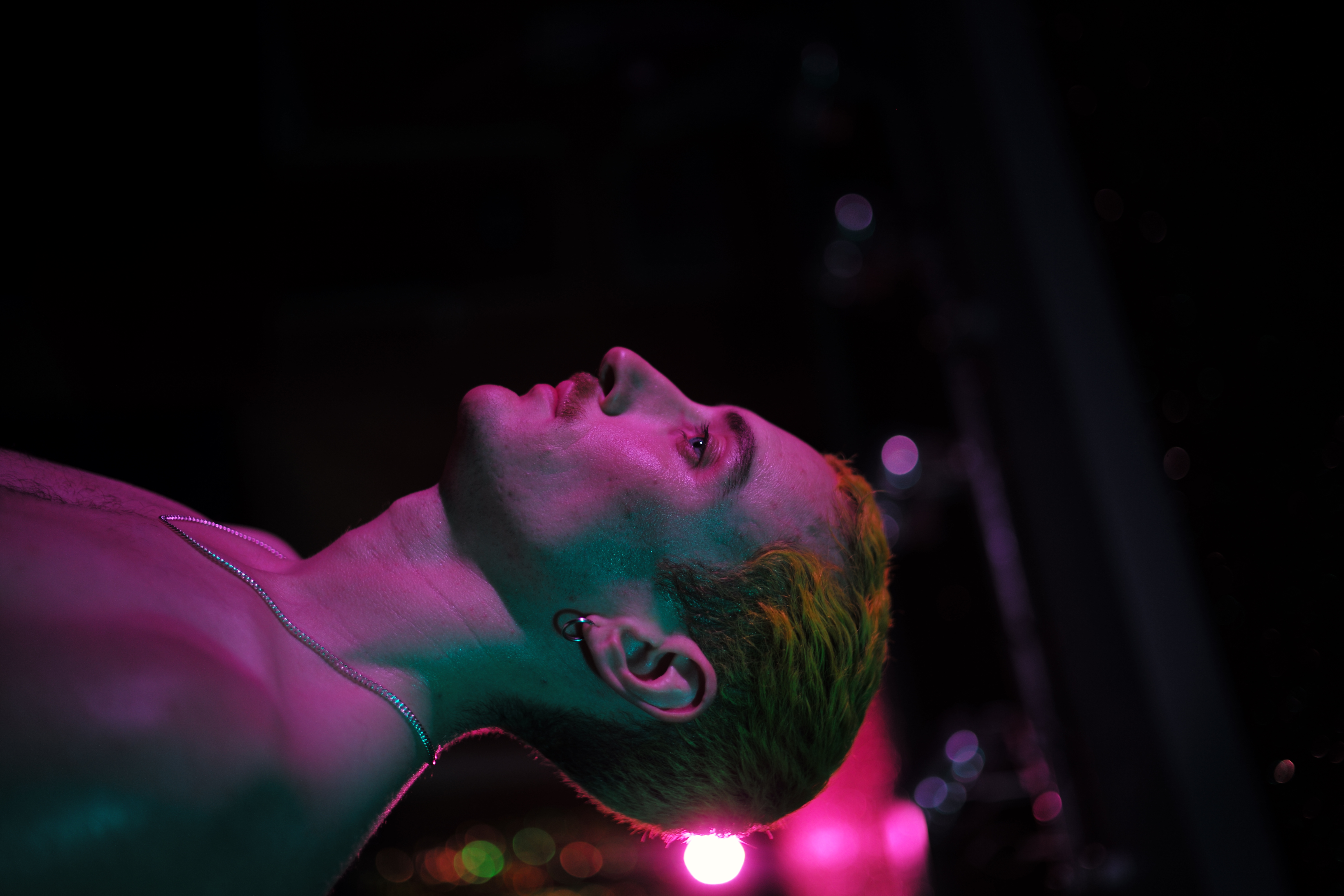 Drawing on Simon's background as a movement director and choreographer, the film's story is told, fittingly, through the aspect that defines club nights almost as much as queueing for the loos for 45 minutes: dance. "Whenever I'm making movement I always lean into the music first and try to feel how that music instinctively moves my body," Simon explains. "There's something really primal and impulsive about dancing in a club, you move in response to the music, it carries you. Robbie, the director, was really keen to focus on that element of hedonism but still retain an element of intimacy. A lot of the movement in the film is improvised to a selection of my favourite tracks."
Over dance shots filmed in Dalston's Moth Club, Simon discusses how the queer club scene can be more than a party. Clubs, now closed across the world, are not just a space for a good night out: their cultural reverberations, and the groups who find solace and release on their sticky floors, influence music, fashion, art and creativity.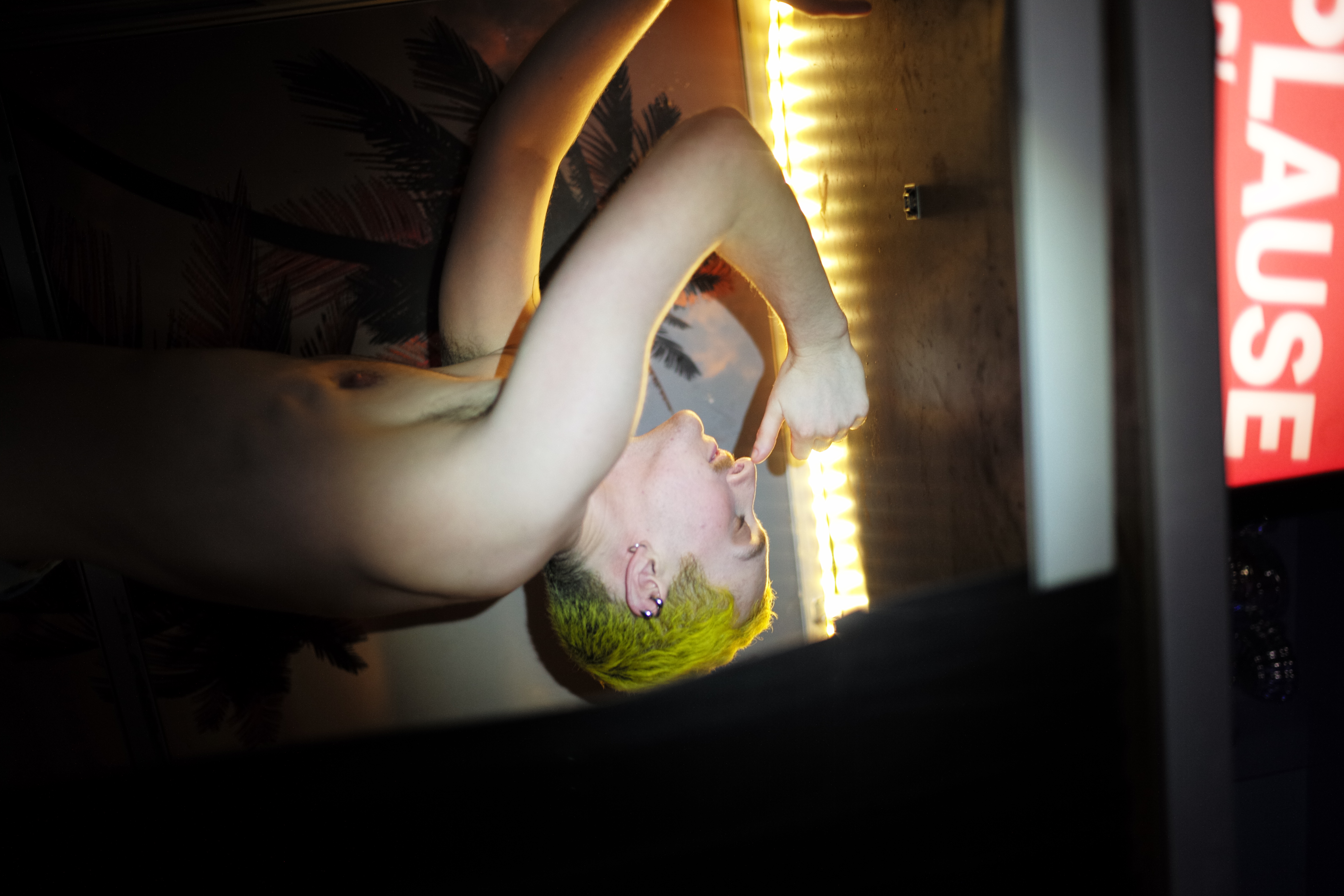 "The film has a distinct disco feel," says Simon, who was inspired by his regular nights out at Adonis, Chapter 10 and Queer Caravan. "Nights like these really offer not just a queer safe space but a space to lean into freedom, in how you move, how you dress, how you connect with people. My introduction to the queer scene in east London was through disco nights out at Dalston Superstore, so it fits together in a nice, nostalgic way. So much of my energy as a performer and a choreographer is shaped by my love of music and my time spent in clubs moving with other like-minded people."
The film's title, OPEN TILL LATE, was originally meant to capture the freedom and open-ended vibe of a party; how great nights out open themselves up, bringing with them endless possibilities. In the age of Rona, however, it's taken on a new meaning. "Not having access to queer spaces during lockdown has been a real challenge," he says. "It makes you hyper aware of how special our scene is. But luckily, there are still spaces for young queer people to express themselves. There are online queer parties like Club Quarantine, and Chapter 10 have made their book club public too. There are plenty of places to remain connected and also develop your practice as a creative."