This sticker pack benefits the NHS
i-D, Aries Arise, Fergadelic and others come together with Sticker Archive™ to Stick Together for the NHS, available now.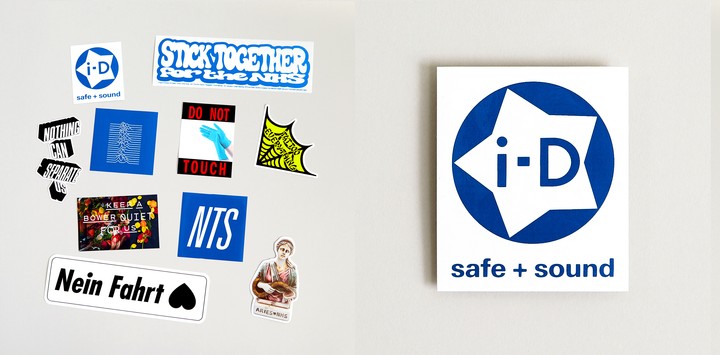 Images courtesy of
The premise of Sticker Archive™ is simple -- to bring together the biggest digital archive of stickers in the world. Now however, they have a bigger goal, with the project Stick Together for the NHS. From today, you can buy a pack of stickers from their website, all profits from which go to support NHS workers and volunteers through NHS Charities Together. In the pack, you'll find stickers created by Aries Arise, Cali Thornhill DeWitt, Fergadelic, and i-D, among others, all pulled together by curator and writer Francesca Gavin (and many of them in NHS blue). "Stickers can act as a badge – a powerful symbol of support for a cause that you believe in," says the archive's Alex Powis. "We wanted to take this and put it to good use for the NHS as they fight COVID-19 for all of us, raising vital money and showing our appreciation at the same time."

Check out the stickers below, and then go buy the at www.stickerarchive.com -- it's only £15 for a pack of ten.