An interview with Kyoto rapper Daichi Yamamoto
The Japanese-Jamaican artist discusses the BLM movement in Japan and his new EP.
Photography Yūki Hori
It was just two years ago that Daichi Yamamoto, a bilingual rapper from Kyoto, burst onto the scene with his experimental hip-hop mixtape, WINDOW. The young musician had gone from working at his local record store Jazzy Sport to being picked up by its eponymous label as a new artist. After a stint studying art at London's UAL and an album release in 2019, he's back in his homeland and fully focussed on making music. His new EP, Elephant In My Room, is a trappy five-tracker released in August that has secured him a place on the radars of rap fans across Japan.
As he shares an intimate photo diary of his home studio in Kyoto, Daichi delves into the new release, muses on the music industry mid-pandemic and — with a Japanese father and a Jamaican mother — shares some thoughts on his country's response to the BLM movement.
Hi Daichi! How has it been releasing music during a global pandemic?
With the coronavirus pandemic, my mind completely drifted. I decided to release the EP this summer with Masato-san from Jazzy Sport to get into a more positive attitude, and somehow I became more motivated and mentally stable.
And with no end in sight, what are your current plans? What does the future of music look like to you?
It's a serious issue. I don't think this kind of living can go on for too long, and though it's good to be flexible to change, I want to be able to perform live again as soon as possible. My dad owns a club called METRO, so I've always watched live performances. I guess that makes me a live-supremacist. I tried to host an online live show, but it's lonely without any real response. To put it simply, I just love having a live audience getting excited in front of me, with drunk people and hecklers all around. A while ago Travis Scott collaborated with Fortnite and kZm has been hosting a series of online virtual live shows… I think this kind of content is pretty interesting.
Definitely. So what are your personal highlights of your new EP?
Andless was my first album, so I mostly just tried to use all the tools at my disposal, while with "Elephant In My Room," I was able to further focus on my expression. I think it shows more depth than the previous work.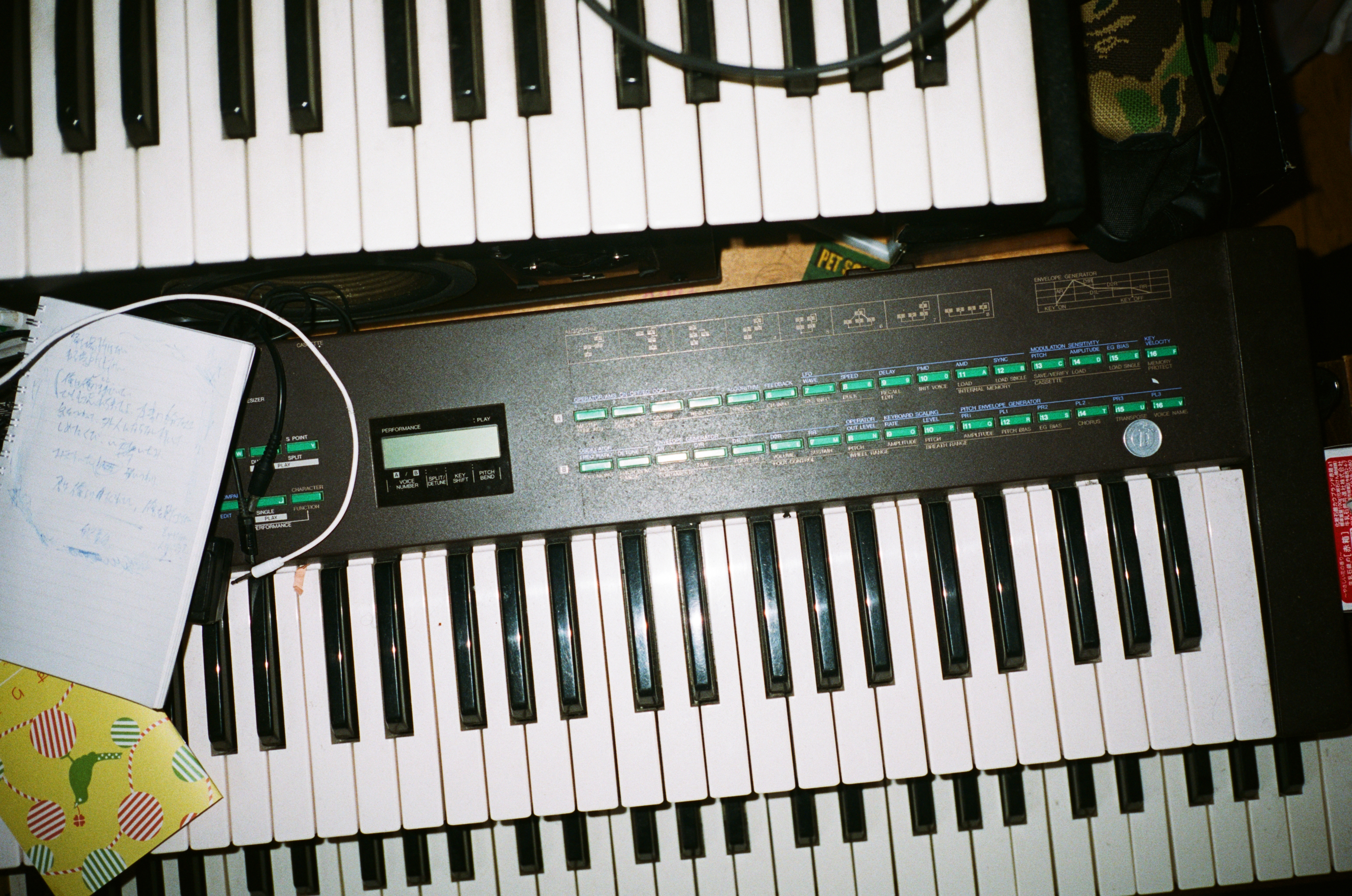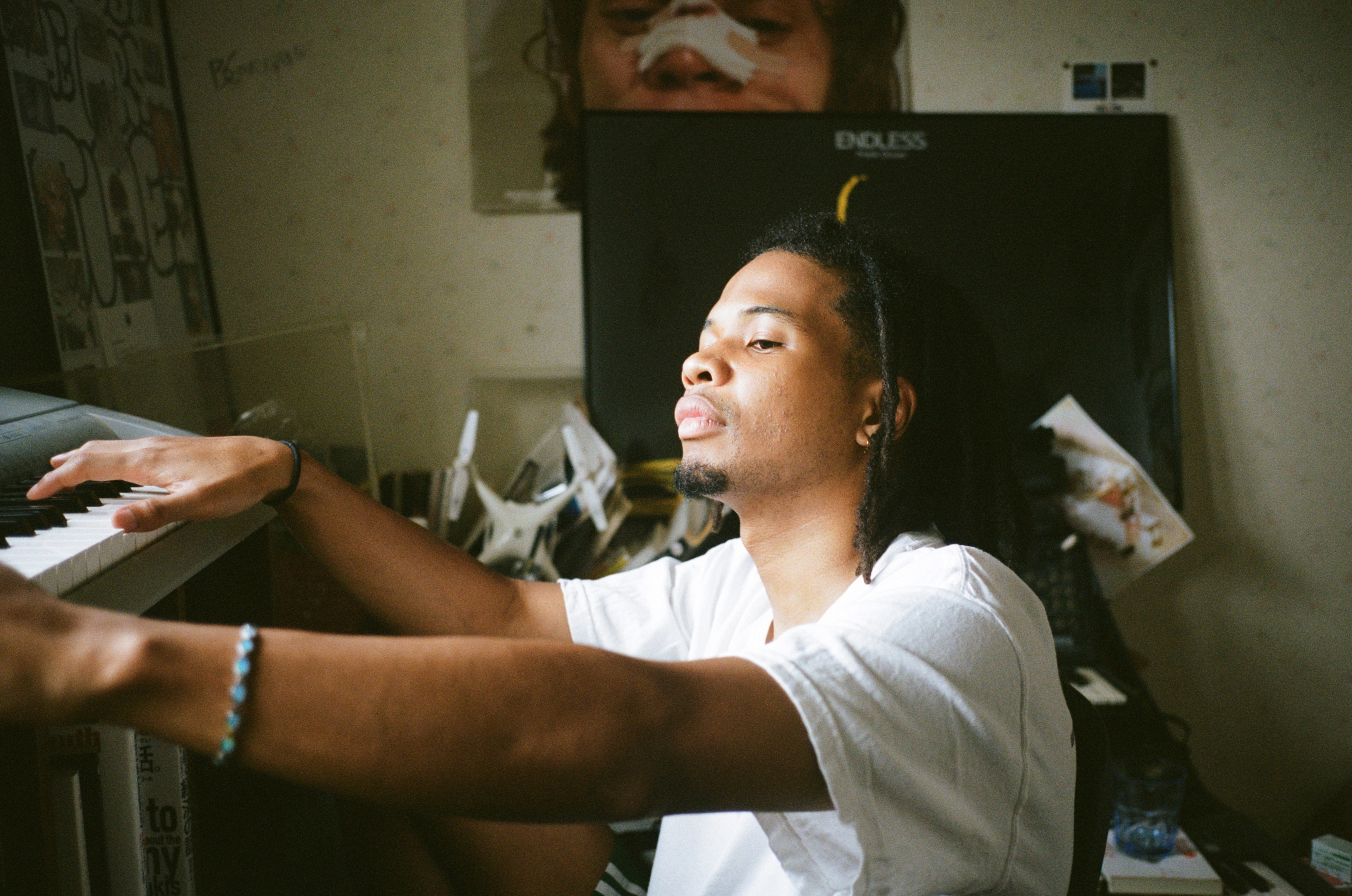 And what's your favourite track from it?
I personally like the second, "Netsukikyu", which I produced with grooveman Spot. It's a nicely balanced track and I feel like it fits my present self the most. Of course, the album is full of songs that I am satisfied with and love, but this one fits my current mood.
You make your own beats. How come you decided to collaborate with other producers across this project?
I think I don't fully understand myself, or rather, sometimes I can't be objective towards myself. It's not a good thing. I felt the same way with my previous album. So I ask producers I can trust to make beats for me, and by doing so, I can find a new self inside of me.
Speaking of those you can trust, how was it producing "Blueberry" with Qunimune? You've worked together before, right?
We have a good work relationship by now, so I'm never worried about working with him, but all the songs I've made with Qunimune take a really long time to produce since we put a lot of effort into the hook. We both really prioritise that when making a track.
Tell us about the music video for lead single, "Blueberry"…
I asked photographer Yūki Hori to direct the music video — he also took pictures for my artwork and for this article as well, so I've been working with him a lot. For this video, we sourced some 16mm film. We adopted a technique known as direct animation, in which you scrape film to create motion. The point was to create a completely original way to look at the world while listening to music. Cinematographer Kenta Nomura, who worked as a special animator for In This Corner of the World, also worked on the video, making it an incredibly unique project.
The opening single "Splash" was featured in a recent TV commercial starring basketball player Rui Hachimura. How did that happen?
It came out of the blue and ended up being not just any TV commercial song, but my first song nationally-broadcasted, so I was extremely happy. There weren't any credits on the commercial, so I thought nobody would realise it was my song, but unexpectedly a lot of people did. I heard that some folks thought that Rui Hachimura was the one singing though. The track recorded for the album is slightly different arrangement-wise, so it's quite interesting to compare the two.
You also collaborated with Japanese producer 5lack on a track titled "Radio". How was it working together?
I had wanted to work with him for a long time. He's one of the artists I respect the most and I've been listening to him since I was a teenager, so I was pretty anxious about working with him. I was amazed by his ability to direct and constantly come up with ideas. He completely met my expectations.
"Spotless", the last track on Elephant In My Room, was produced entirely by you. Do you consider it to be emotionally different to the other tracks?
When I couldn't get out of my house, I spent a lot of time producing music, as a lot of other artists did too. But since I lived in London, I've always taken time to make beats, play the keyboard and create new tracks. That's why I thought it would good to include a track like that. It reminded me of how important it is to be able to deliver your message and opinion.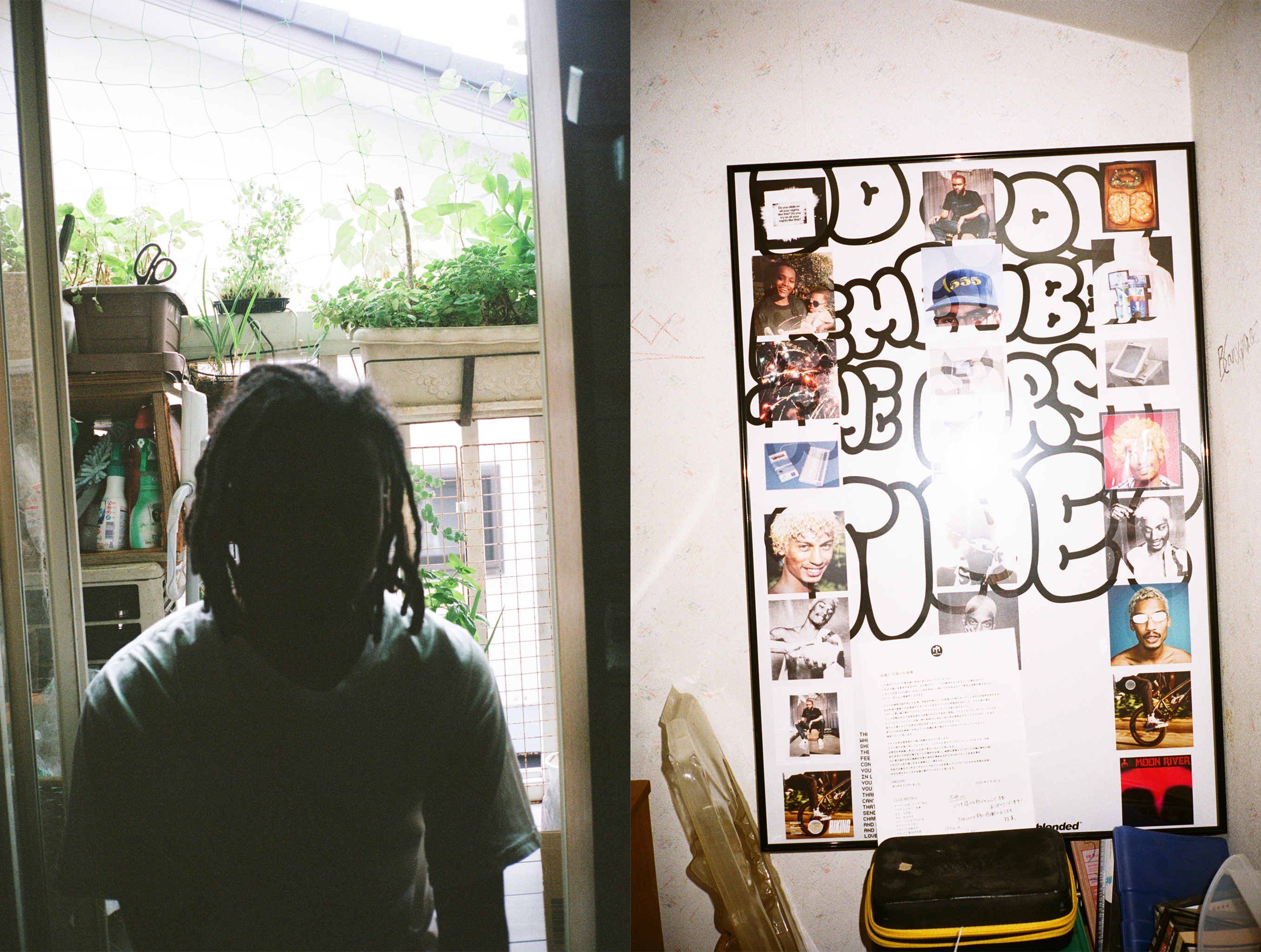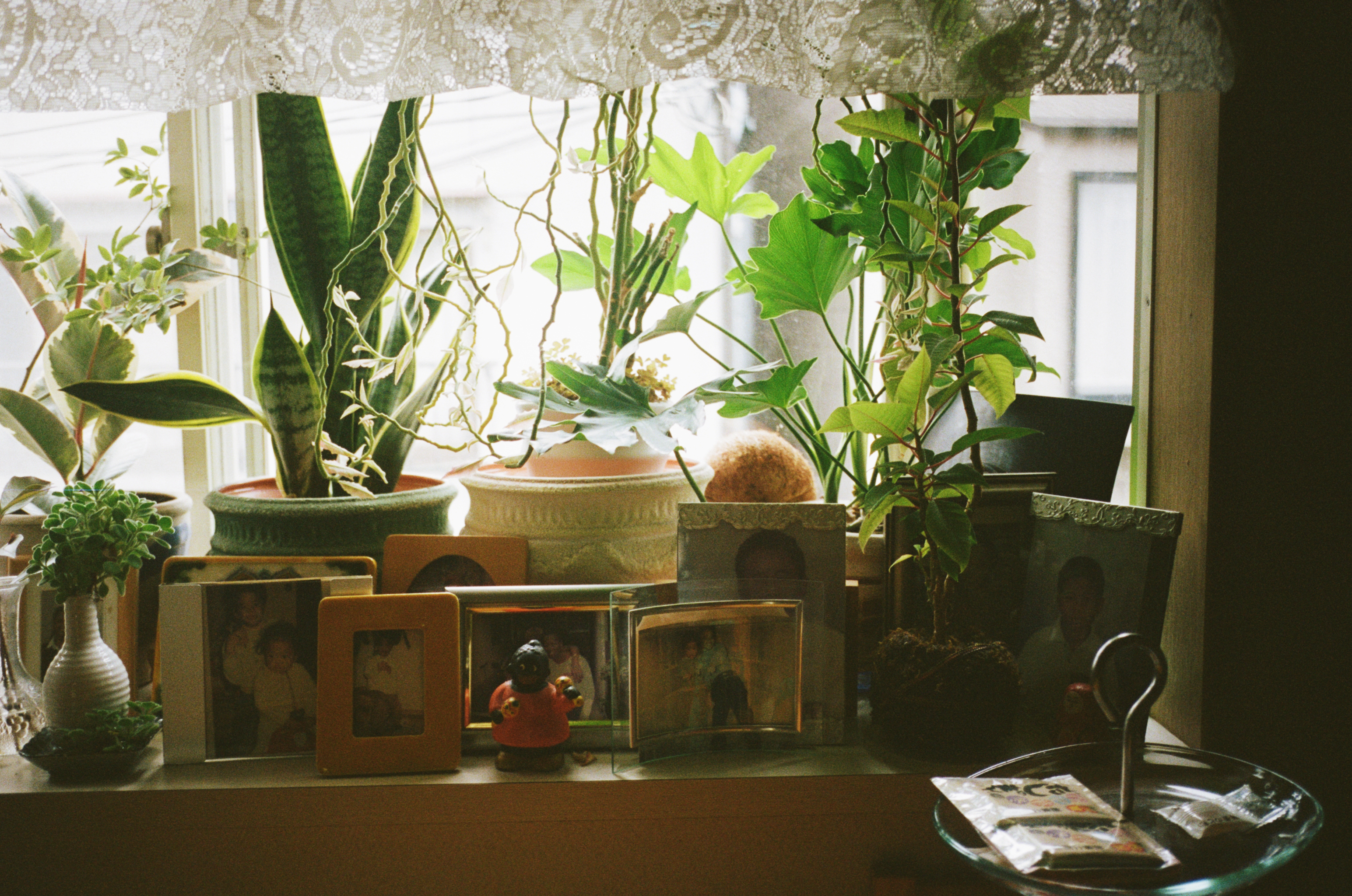 Talking of delivering your message and opinion, as a mixed race Japanese man, we were wondering what you think to Japan's response to the Black Lives Matter movement?
I personally see racism as something unforgivable, and there is an absolute need to strive for its eradication. Considering my own experiences too, I don't want any more people to suffer from it. Virgil Abloh once tweeted: "on an average trip to the grocery store in Chicago, I fear I will die. The risk of literal death is the normal walk of life for us. I almost live as if I'm walking on my tip-toes. When I apply for a job, I fear I won't get it. It's my nature to be extra polite, but I'm extra polite because before I open my mouth, 9 times outta 10 I see people judge." He said it so plainly, and I felt extremely sympathetic to it, and awfully sad at the same time.
Looking at social media, I see many people blindly accepting whatever word comes out of famous personalities' mouths, or many other people seeing the movement as a temporary fad, and I end up feeling scared.
Black people all have different backgrounds and cultures depending on their environment: Black people living in the US are different from the ones I met in the UK; the same goes for people like me who are of African heritage but live in Japan. It's wrong to think that what I say as an individual is on behalf of all Black people because they are humans, before being told they are Black. That's why I want the world to be able to accept opinions coming from single individuals for what they are.
Even in Japan, there have been many BLM protests and it's been a good chance for many people, including me, to think about this racial issue, which I think should be positively accepted as being necessary.
A lot of other Japanese musicians have spoken about this too…
Yes, I've seen a lot of artists take action, even in Japan, and I think it's great; you need to be brave to be able to do so. I've felt this problem on my skin since I was a child, I've seen it with my own eyes, so I've been feeling a lot of things. It's a very sensitive topic though, as I've said before, I wouldn't want to hurt anyone with an opinion slightly different than mine, therefore I couldn't make a statement about it just recklessly.
At the same time, I thought that it would be important to reflect on a more rooted cause of the problem, so instead of taking action via social media, I took time to exchange opinions with the people around me. I've had long phone calls with some friends from my hometown, my manager Masato-san, and American friends who live in Kyoto. That's when I really felt that it has become an excessively delicate topic. Everyone is worried about hurting each other, so no one wants to keep the conversation going; I feel like we are all scared of the differences between our opinions. This, in particular, is what I've been talking about with my American friends in Kyoto, and a lot of them think it's a weak point.
Honestly, I've seen Black people one-upping others with their opinions, and it's not good to abuse your position like that. The goal is to eliminate racism, and if everyone chooses a different way to do so… I think our number one priority would be to reconcile and adjust our ways, starting with the people closest to us.
Of course, I've been thinking a lot about this, and although I haven't found a definite answer to the problem, what I can say at this point is that the best way to find a solving strategy for issues surrounding racism or the LGBTQ community, is to first understand that we are all humans. People hurting each other, people judging each other, people exposing and denigrating others by leaking their personal information on the internet… it's all wrong. Don't do anything to others that you don't want to be done to yourself.
I wasn't sure if I should've mentioned these issues, but i-D is a publication that confronts these problems head-on, which helped me come to a decision.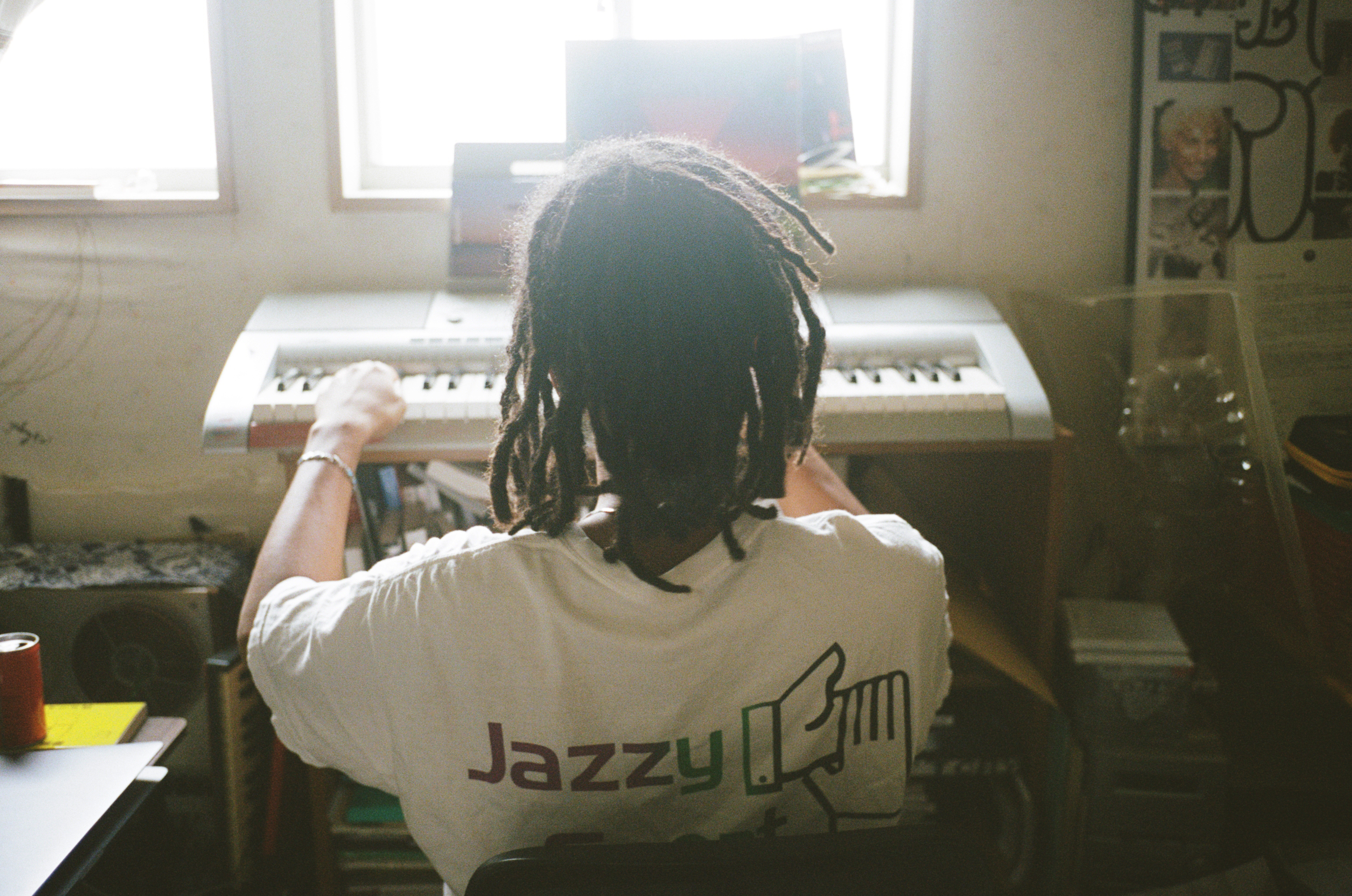 It might be the first time you've talked about these things in an interview, but you reference them in songs like "Brown Paper Bag" and "Blueberry"…
It's mostly Kendrick Lamar's influence. It's wonderful how with music, he can raise social issues without sounding too preachy. I actually think it's something that Japanese people are not so good at. That's why songs about politics or social awareness aren't seen as important here. I also received advice along those lines and had a moment of hesitation, but listening to Kendrick's "To Pimp A Butterfly" convinced me that it's wrong to think so. The title of my latest album ended up being "Elephant In My Room" not only because of BLM but also the pandemic.
Why is that?
It means turning a blind eye, like there is an elephant in the room, but nobody reacts to it, so it is also connected to what I was talking about before, and it really hit me. Also, the album cover shows me making music in my actual room, so I decided on this title.
That's makes a lot of sense. What else have you been working on recently and how has it impacted you?
I also worked on a song for Netflix's Japan Sinks: 2020 and that, added to recent events such as corona and BLM, helped me confront myself, broadening my views and potential. Recently I've been thinking that if you have many elephants in your room, confronting them might make them disappear.
Daichi Yamamoto's Elephant In My Room is out now on Jazzy Sport