Kylie Minogue wants the world to dance again
In an exclusive interview with i-D, the pop music icon talks about her upcoming album "Disco" and her journey back to the dancefloor, and we premiere a BTS video from her latest video.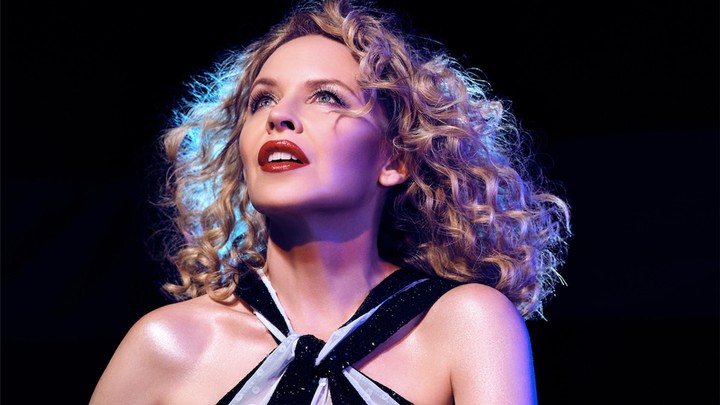 Photography Charlie Gray
Kylie Minogue is a living legend. With 33 years in the music industry, 14 studio albums (five of which were UK number ones) and more hit singles than most other pop stars could dream of, she has earned herself a mononym: KYLIE. (Kylie Jenner? I don't know her…)
In the two years since her last album -- the country-tinged Golden -- Kylie has only further cemented her status as pop music royalty. After turning 50 in 2018, she made history when she played Glastonbury a year later: Originally due to headline the festival in 2005, she was forced to pull out after she was diagnosed with breast cancer and underwent treatment. Returning 14 years later to play the now coveted Legends slot on the Sunday afternoon, her set became the most-watched Glastonbury performance of all time, drawing over 100,000 people at the festival and a further 3.9 million viewers watching at home on TV. The definition of iconic behaviour.
Now Kylie is back with her upcoming 15th album, Disco. It's an arena in which Ms. Minogue has always flourished. Her 2000 and 2001 albums, Light Years and Fever, ushered in a second imperial phase with their turn of the millennium take on '70s floor fillers. Songs like "Spinning Around", "On A Night Like This", "In Your Eyes" and 2004's "I Believe In You" found the Antipodean popstar in her element. It was revisited in 2010 on her album Aphrodite too.
Given that 2020 has been the worst year in recent memory, the news that Kylie is ready to dominate the dancefloor again is very much welcome. It also arrives as pop stars like Dua Lipa, Lady Gaga, Victoria Monét and Jessie Ware have all donned their sequins and got their boogie on. But none of them do it like Kylie. Due in November, Disco promises to be slinky, sexy and actually proper disc. The songs are imbued with that Minogue magic: the woosh of emotion – be it sadness, euphoria, happiness, longing – that the best Kylie songs induce in those who hear them.
Just take her comeback single, the wistful "Say Something", which harks back to songs like "All the Lovers", "The One" and even her last lead single "Dancing". It's a galactic slice of pop music heaven that feels particularly prescient, its slightly bittersweet message of togetherness arriving at a time when we've all been forced apart. The video (which was filmed during quarantine with social distancing) was directed by Sophie Muller and sees Kylie wrap herself in tinfoil and climb a giant gold horse. Check out a behind the scenes look at the video shoot which i-D is premiering below.
With all that in mind and a new album on the way, we spoke to Kylie Minogue for an exclusive interview with the pop music icon about her return to disco.
Hi Kylie! How do you begin work on a new album? Do you start with a concept?
In the case of Disco and Golden, we didn't start with any concepts. I was just keen to get back into the studio. I think by the time I've done an album campaign and toured, I want to do something new and different. Usually, I go in with people I know and like. In this case it was with [writer and producer] Biff Stannard and we actually got "Say Something" in those first initial sessions. But normally, after a few sessions and hearing what's coming out during the period where we don't know where we're going, then the concept will be solidified. In this case, I'd been speaking with my A&R and just in general about heading straight back to the dance floor; that's where I want to go. I was inspired because it's my happy place, but also because on my last tour, going back almost three years, there was a Studio 54 section. It just felt like the burst of energy and such a fun place to inhabit.
You've played in the disco sandpit a few times. Was it different this time around?
Firstly, 'disco sandpit' is unreal [laughs]. I've not heard that before; that's awesome. It was different because we knew that all along that the album was going to be called Disco. I've got to say: I never expect things to be easy but it took a while to hone in on that and not sound like a tribute record. Obviously, [the songs on] Disco are disco in [the genre's] many mutations over the years, so I guess we're rooted in the 70s, but there is a bit of 80s and there's even a 90s interpretation of it. But it was the same on Golden. Like, country? What? That took longer and it wasn't until I'd gone to Nashville that it all made sense for me.
How much had been done before we went into lockdown?
We were pretty much on the way and we'd broken the back of it pre-lockdown. Then in lockdown, we just wanted to make the most of our time. Everything was a little bit more difficult than normal. There was less time to muck about. Sometimes there are those times you give yourself to veer off, but we tried hard to really stick with the brief. Otherwise it wouldn't make it. I was also quite conscious as well because I was here on my own, mostly. I was working with different people and there were moments that it lent in another direction. We tried to stay on topic.
I read that you learned to do vocal production and use production software.
Well, vocal production might be going a bit far [laughs]. But I can do my bit, for sure.
So there's not going to be a self-produced Kylie record in the future?
[Laughs] I don't see that happening, no. I mean, sometimes I might flirt with the idea, but I do actually love working with people. But for me, it was – ugh – the buffering and trying to figure out your delay rate. It took a lot of patience from all of us. I don't think I'd be able to do that again in a hurry.
People have struggled to remain creative during this time. Was it because you had something to work on that you could stay focused?
I think it really helped that we were already off and running. Now that you've mentioned that, I'm trying to put myself into the situation if [lockdown] had been a few months earlier and we hadn't started. It would have been much trickier. We were fortunate in that respect. Just in general, every other day we would be saying, "We are so fortunate that we get to do this." I didn't know that we'd be able to wrap it up in time, but we got there.
The lyrics for "Say Something" are quite pertinent to our current situation. Was that why it became the lead single?
That song has been around since September. Every now and then you have a feeling that a song you've worked on might be something, but with "Say Something" I wasn't sure. I thought maybe would be a song that I wished people could hear and maybe it'll turn up as a B-side one day. Thankfully, it found its place. When I was getting different mixes through, I did have a teary moment with Biff. We were FaceTiming each other and thinking back to the days when it was uncertain. I just couldn't believe the dimension that this song has taken on. And it was written last year! I was very aware of its pertinence. It felt right to release it. It's also not the most indicative of the album, so the decision was made to take the leap with that first.
Like "Dancing", the song has a little bit of wistful, existential energy.
I've used that term for describing "Say Something" because I do find it hard to say what it's about. I don't want to sound like that person, but it has an existential lean. It's the big questions and the things that are just out of reach, and yet we feel them within us.
Why do you think your music has become more philosophical in the last few years?
I don't know!. Maybe it's my age. I did think, back when "Dancing" came out, that the lyrics might not have seemed so genuine if I was singing them as a 20-year-old. I think having lived a bit of life and facing challenges, it comes across as more authentic. I'm not just singing the words in front of me.
Last year, you said that you didn't want to "become a tribute act" to yourself and that Glastonbury was an opportunity for you to wipe the slate clean. What do you mean by that, exactly?
It's hard for me to explain, but I wanted it to feel like there was a future for me as well. I'm of a different generation to perform in the Legends slot. But it did feel good and we did our best to make people feel like they'd heard all the songs, when we could only choose a selection for 75 minutes. But I wanted to feel like there was more to come, that Glastonbury was isn't it, you know? It was a moment to chug out all the old hits – that was what it was and it was a celebration – and I was so overwhelmed and thrilled with the response. But I've drawn a line. But I'm not under that line. I'm standing on that line.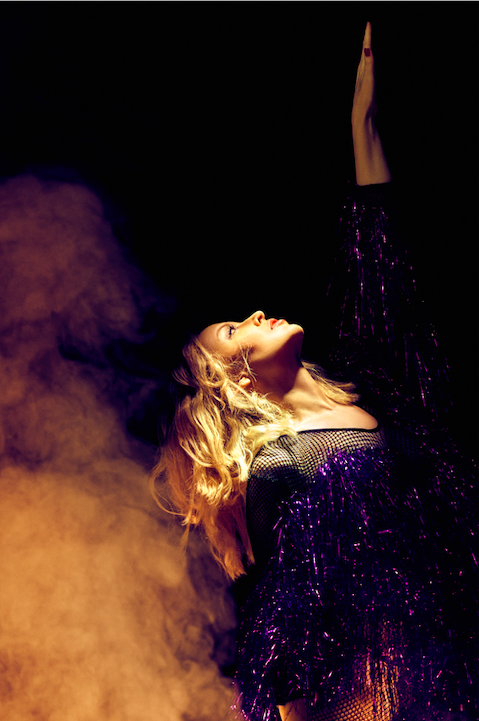 There is a disco revival going on, as well as people like Dua Lipa referencing your earlier work. Have you collaborated with anyone else on the record?
I haven't at this stage. And there's actually nothing planned. But I do think that with more people being able to do remote recording, it could very well be possible. I genuinely love collaborations. It's better to be able to perform together and do live performances together. There's an unspoken understanding of what it is to be an artist and performer.
I always go back and re-watch your performance with the Scissor Sisters at Glastonbury.
Oh! I was terrified. There's a lot of love in that.
I mean, people are still desperate for this Kylie x Jake Shears album that is apparently in a vault.
We have done a lot of songs. I don't even know how many. I don't even know if I have them all. He'll have them. And he knows that he better not upload them or he'll be in trouble! His finger has hovered above 'Enter' a few times. He's such a good friend of mine.
You've had a few big life events in the past few years. Does it feel like you're entering into a new phase? Kylie 4.0?
I don't know what number it is [laughs]. It does actually. I'm going back to a place I've been before, but it's changed and I've changed. There's some familiarity, a warmth or an embrace, but things are different places, have a different sheen and I'm seeing things differently. If we're able to tour this, and I hope that isn't too far away, I would be able to extend that hug to quite a lot of the back catalogue that would sit nicely within this framework.
I can see the galactic disco theme going there. It could rival the water from Aphrodite!
I think it could! The theme of disco is that you're all hot and sweaty and in it together, but could be in a crowded room and shut your eyes, let the music and feeling in, and you could be in your own world. Or, there could be no one around and you feel like you're having your own party. I imagine it as a tour, but done in the round. You normally want people to watch the show, but I think, in this case, part of it would encourage you to shut your eyes and feel the energy.
Kylie Minogue's album, Disco, will be released on 6 November. Her new single "Say Something" is out now.
Tagged: